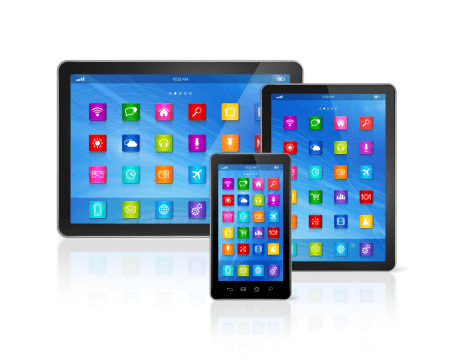 If you tuned into this channel to see the Inbound Marketing March Madness Tournament, it will be back tomorrow with the eight games from the round of 16. Until then, enjoy our article on responsive website design.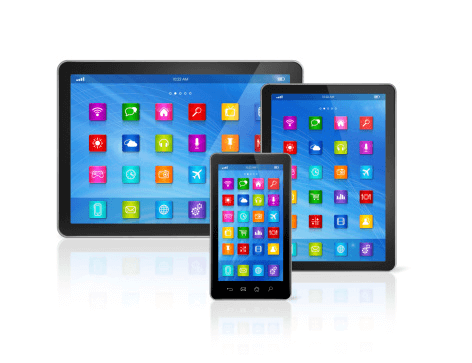 The world of website design has evolved so quickly that there's a good chance your current website isn't responsive. Sure, it might work on mobile devices, but responsively designed websites are completely different.

Before you dismiss this blog post as "not for you," consider these data points.
Laptops and desktop PCs are quickly going the way of the VCR. With all the tablets, auxiliary keypads and mini devices, experts think most of us will be using some type of device (other than a laptop) in the next three years.
Search Engine Land reported that nine out of 10 mobile searches lead to action, and more than 50% of those leads turn into sales. This means people who land on your website with a mobile device have pain that is more acute than those who visit via their laptops. Think about it. When you REALLY want to see something, you pick up your phone and hit the web. When you are casually interested, you wait to get back to your computer.
Just yesterday, Forbes.com came out with a similar article that highlighted a firm's ability to get found on Google as directly connected to whether their site is responsive or not. Google actually came out and stated, "Responsive web design is recommended because having a single URL for desktop and mobile sites makes it easier for Google to discover content and for Google's algorithms to assign indexing properties to the content."
Notice that they said content and not websites. Google is now ranking content, instead of websites, so for those of you still thinking about "doing SEO" or working with an SEO specialist, time to think again. For more information on that topic, check out our recent post. Today, you don't "do" search engine optimization, you publish content.
It's not difficult to create a responsive site. It involves creating a series of "style sheets." Avoiding getting too technical, these style sheets tell the website what to look like based on the device viewing your website or your content.
This does take some planning and solid thought before implementing. You probably noticed that on some responsive sites you've visited, the navigation becomes more like a menu. You have to decide upfront what items will move to the menu, what order that menu will be presented in and how to display other items on your site on all devices.
Responsive sites require more extensive quality assurance before launch. We use a number of tools to automate this process, but in essence, you have to test the site on all the devices – smartphones, tablets and different device operating systems. You have to test all aspects of your site, not just pages, but email communication, forms, videos and other interactive elements to make sure they all work perfectly, regardless of the device.
Make sure you check that your site is actually responsive. Some people may tell you your site is responsive, when in fact, it's just mobile friendly or mobile ready. There is a difference between responsive sites that actually change the way they present their information vs. mobile-friendly sites that simply resize the site based on your device. This is important if you are considering making a change to your site.
It should be obvious that responsive design needs to be a requirement for any new website initiative and companies of any size. The research and data show that people visiting your site via mobile devices may be some of your most qualified prospects or sales opportunities. Failing to deliver a responsive experience for them, at a time when they want it most, might just send them over to your most hated competitor.
Start Today Tip – Do a quick review of your website. Is it responsive, mobile friendly or neither? If the answer is neither, you need to do something about it quickly. Your site doesn't have to be redesigned to be made responsive, but it will take some planning and discussion with your strategic partner. If it's mobile friendly, at least people can see it and interact with it on their device. Now, you have to consider how many people are getting frustrated when content is obscured or hard to access. If your site is already responsive, great job being ahead of the curve; you should be raking in the leads.
Square 2 Marketing – Leading The Reality Marketing And Inbound Marketing Revolutions!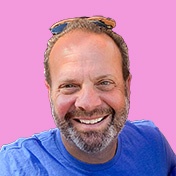 Mike Lieberman, CEO and Chief Revenue Scientist
Mike is the CEO and Chief Revenue Scientist at Square 2. He is passionate about helping people turn their ordinary businesses into businesses people talk about. For more than 25 years, Mike has been working hand-in-hand with CEOs and marketing and sales executives to help them create strategic revenue growth plans, compelling marketing strategies and remarkable sales processes that shorten the sales cycle and increase close rates.