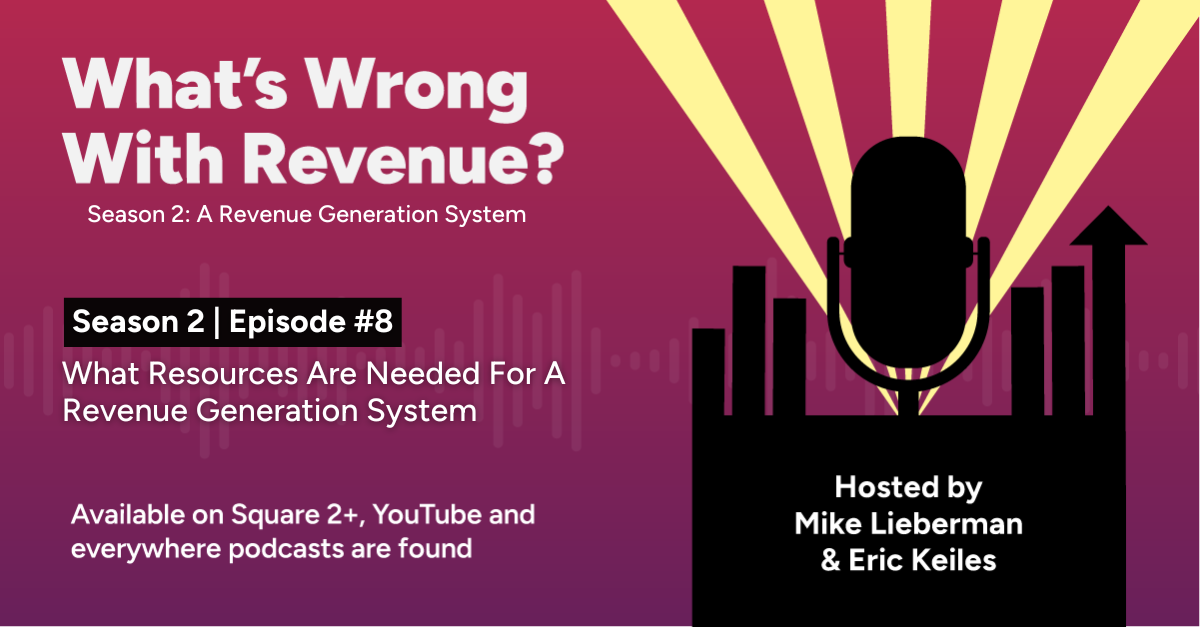 This show was released on March 2, 2023. To watch the show on demand, visit the show page here. To see all our audio and video content, check out our free streaming service, Square 2+.
In this episode of What's Wrong With Revenue?, we talked about what resources are needed for a revenue generation system, how to manage and evaluate those resources, and how to budget properly to support your existing resources. Ultimately, you are going to have to do the work on your own to plan, build and execute. This means the resources you have access to become everything.

Often, business owners don't see the value in bringing in a new resource, because they would like to do everything internally. When using a revenue generation system, it pulls internal resources, contractors and agencies all together, so everyone is coordinated on the same strategy. This eliminates conflict and increases efficiency.

When you implement a revenue generation system, your current resource stack doesn't have to change. Sometimes the way you manage it doesn't have to either. It really comes down to determining how efficient your current resources are and the people doing the work. We all have limited time, so it's important to work on what matters most to help achieve the results you want.
We spent time discussing how to evaluate your resources. The best place to start is by getting all the issues that you have out on the table and deciding as a team on the biggest issues to tackle. Then you can evaluate what resources you'll need to make things work. That could include internal resources, contractors or an agency.
We ended the show talking about how to budget properly and support your existing team with outside resources as needed. There is always more work to be done than you can afford. By prioritizing your issues, you can budget better and bring in the appropriate resources. It's OK to reestablish in your first couple of months and then reconfigure your budget to allocate the right dollars to get to your goals.
To watch the entire episode, click here.
If you'd like to subscribe to the show, we'll email you a link after we've recorded each show – just click here. If you'd like to submit a question to the show, we answer questions every week – just click here.
If you want to watch the show and all the other audio and video content published by Square 2, visit our Square 2+ page. It's full of valuable content related to marketing, sales, technology, revenue growth and more.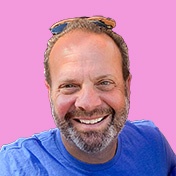 Mike Lieberman, CEO and Chief Revenue Scientist
Mike is the CEO and Chief Revenue Scientist at Square 2. He is passionate about helping people turn their ordinary businesses into businesses people talk about. For more than 25 years, Mike has been working hand-in-hand with CEOs and marketing and sales executives to help them create strategic revenue growth plans, compelling marketing strategies and remarkable sales processes that shorten the sales cycle and increase close rates.