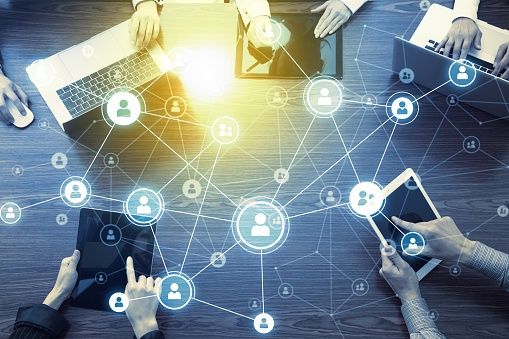 To Some Experts, Content Marketing And SEO Are One In The Same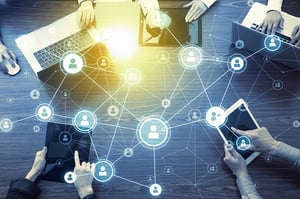 I'm a big fan of Neil Patel. On his blog, he recently wrote an article about content marketing and search engine optimization being completely tied together. I could not agree more.
It's one of the reasons we get nervous when clients want us to help them with just SEO or just content creation. The siloed approach to marketing is one of the big reasons people can't get their marketing to produce real lift in lead generation.
Content, SEO, web, nurture, video, email marketing and any of the other marketing and sales tactics you're considering need to be tightly tied and orchestrated together to produce real results.
Here's how we suggest you connect content marketing to search engine optimization.
Secret #1: Build A Pillar Page
What is a pillar page? From our friends at SalesHub in Toronto: "A pillar page is a comprehensive, ungated guide that covers all aspects of one core topic on a single web page. Built around it is a web of interconnected subtopics called a topic cluster, [which] supports and promotes the pillar page through hyperlinks."
Here is an example of a pillar page about pillar pages. Well done, right? If you are curious about the connection between content and search engine optimization, do a Google search for, "What is a pillar page?" That page from SalesHub comes up, not in the listings of rankings, but in the answer box, the premier placement for content that ranks highly on Google.
You can see from their page that pillar pages are resource pages filled with ungated content (no forms required for access) of all shapes and sizes. This page has video, PDFs, data, infographics and more.
What makes it so highly ranked is that pages like this signal to Google that it's a highly valued resource. From a data perspective, what that looks like to Google is people spend a long time on the page. They click on the links and they share the page URL. Instead of bouncing off the page, they scroll through the entire page and get value from it.
This is exactly the kind of page Google is looking to rank and serve up to its searchers. Building a pillar page with an SEO strategy at the core is one of the best ways to increase your ranking and organic search visitor numbers.
Secret #2: Do Guest Blogging
Backlinks are still important to Google. They signal that someone thought enough about your content to share it in their content. The more authority and the more respected the site, the higher the value of that backlink.
One of the best ways to get high-value backlinks is to do guest blogging for people with large audiences, sites with high domain authority and sites or blogs that have active audiences matching your buyer/prospect personas.
Guest blogging is not so difficult to do after you establish a relationship with the blog owner. As long as you prove value to their audience and it's clear they will allow you to backlink to your site or your content, you're good to go.
But that is easier said than done. Most of the highly sought-after bloggers are fending off requests for guest blog articles regularly. Square 2 Marketing gets a few requests per week, so I can only imagine what comes into blogs like Gary V's blog, Neil Patel's blog or even HubSpot's blog (one million subscribers).
One tactic that works for us is not to ask them for anything but to offer to help them initially. Develop your relationship and nurture it before you ask them to post your blog.
This might take a little longer, but if you create a portfolio of guest blog outlets (some easier to post on with a smaller return and some challenging to post on with a big return) and work those properties over time, you'll get the content-oriented, high-value backlinks you need to drive strong SEO results.
Secret #3: Take Advantage Of Video Content
Looking for high-value, high-ranking content? Look no further than video. YouTube is the second most popular search engine behind….yep, Google!
People love video. In fact, 60% of people identify as visual learners.
You want rankings? You need video content tuned into your keywords and search engine optimization strategy.
More good news. Clients always ask, "How long is it going to take to rank for these keywords?" It's the right question, but it's a hard one to answer because we don't control Google. Depending on the competitive nature of the keyword and the content around that keyword, you might never rank on page 1.
But that doesn't mean you can't drive new visitors with those keywords. Now, when you start talking about video, ranking for competitive keywords gets much easier. We've had clients rank for keywords in days with video, as opposed to months with written content.
This usually has to do with supply and demand. Compared to copy articles, fewer videos are in the corporate world related to many keywords, and when YouTube and Google find them, they rank them.
This means your script, your tagging and your descriptive copy must be tuned into your strategic keywords and overall search engine optimization strategy. It's another reason these two tactics should be linked in your planning efforts.
Secret #4: Tune Your Blogging Strategy
At the end of last year, we stopped saying the more you blog, the more visitors you'll get from Google. This doesn't mean your blogging efforts are wasted, because Google does look for fresh content form your site.
It does mean that you need to create blog articles that are linked to supporting pillar pages, and you need to think through your blog effort in a more strategic manner.
It does mean that you need to write longer, more strategic and more impactful blog articles.
It might mean that you write fewer but longer and better-quality blog articles. It definitely means you should be thinking about the value of your blog content and make sure you're providing real thought leadership, real perspectives and authentic opinions that move the market.
Secret #5: Look At Website Structure, Page Copy And UX
It might not seem like it on the surface, but your website is another one of those tactics that should be strategically linked to content and search engine optimization efforts.
SEO is about optimizing the robots.txt, enhancing metadata, using proper tags and constructing a strategic sitemap. Technical stuff like that is definitely part of content creation, and in our case, most of that work is handled by our content team, not our technical development team.
Websites don't rank; web pages rank.
If you want more organic visitors to your website, you need pages that have backlinks, pages that drive conversions, pages with links to other pages, pages with video and pages that get your visitors to spend time and interact with that content.
To strategically connect your website pages with your SEO strategy, consider using a blueprint approach to each page on your site. This is what we do for clients. Each page has to pass through a series of questions to make sure we've asked and answered all of the key strategic questions associated with each page.
What do you want your visitors to see? What do you want them to read and watch? What do you want them to click? How do you want them to feel? Where do you want them to go next? What action do you want them to take on the page? What questions does this page answer for them? Who is the persona for this page?
You can tell this is a content exercise, but it has a direct impact on your website work and on each page's ability to rank.
This is another example of how siloed marketing execution produces unremarkable results.
Secret #6: Consider Influencer Marketing
This is similar to guest blogging in its execution, but it produces much different results. Instead of simply posting your copy on someone else's blog, influencer marketing is a joint effort between the influencer and the brand to provide advocacy for you to their audience.
Influencer marketing has been around for years but has picked up a lot of heat lately because it's a viable alternative to traditional advertising. It's less expensive and, in most cases, more authentic than the traditional ad push.
If you're considering this tactic as a way to boost your rankings and drive additional traffic, understand that one of the biggest misconceptions is the difference between popularity and influence.
It's not just about eyeballs; it's about people who can tell your story and change behavior or thinking — in other words, influence people.
In a Forbes article, Gerardo A. Dada, VP of product marketing and strategy at SolarWinds, wrote that influencers must have three key factors: reach, contextual credibility and salesmanship.
Reach is "their ability to deliver a message to a large number of people." Contextual credibility is "the level of trust and authority given by the audience based on the influencer's perceived knowledge." Expertise and salesmanship is "the ability to move the market, to tell the story and get their audience to take action."
If you're interested in this, take the same approach as we suggested around guest blogging. Offer them something first before you go in for the "ask." These people can drive a lot of links, domain authority and rankings to your content and your site.
Secret #7: Include A Tie-In With Social Media
Here we are, talking about social media again. While most marketers are still not sure exactly how it fits into the big picture, we are sure it works well as an amplifier for content, and that does drive rankings.
The more people view your content, see that page and click on those links, the greater the signal to Google that it's a high-value asset that should be ranked.
In most cases, publishing content on social media is easy these days. Most of the marketing automation platforms provide auto-posting features.
Secret #8: Optimize Your Content
The last full tip here is about continuing to optimize your content. Perhaps the best way to describe this is to give you an example.
Let's say you have a page on your website with two offers (one e-book and one infographic). The page is ranked on the fifth page of Google because the conversion rates are low and the bounce rate is high.
Your content offers are good. They are perfect for the persona and perfect for the stage in the buyer journey associated with this page. But something is preventing people from converting.
If you're running content optimization, you're looking at this and considering changes to the titles of these offers, considering moving the CTA buttons on the page or even considering new offers.
This optimization work should drive increases in click rates, and this should drive longer time on site. Both of these signals should also lead to higher rankings as Google picks up the new signals from this page.
This is also referred to as conversion rate optimization (CRO) by some people, but the bottom line is the better your pages convert, the higher they'll rank, and this has almost everything to do with content.
Again, content and website page design need to be very close orchestrated with your SEO strategy.
BONUS Secret #8.5: Have Something Interesting To Say, Please
Here is an extra tip that's highly subjective, but I think it's also highly relevant. If you don't have anything interesting to say, don't say anything at all.
Today, your prospects are inundated with content. They see the same message and story on three websites from three competitors. They get the same horrible emails, the same bland LinkedIn connect emails and the same vanilla content all over the place.
If you want to rank, if you want more visitors, if you want more leads and if you want more new customers, you have to be willing to step out there and say something interesting.
Take a stand. Grab a position. Get controversial. Be bold. Have an opinion that is contrarian. This is how you throw gas on your fire to make it roar.
Yes, a big fire might be hard to manage, but the big fire burns the brightest and is the hottest. It also attracts the most attention, and this is what good marketing is all about.
Square 2 — Building The Agency You'll LOVE!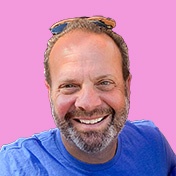 Mike Lieberman, CEO and Chief Revenue Scientist
Mike is the CEO and Chief Revenue Scientist at Square 2. He is passionate about helping people turn their ordinary businesses into businesses people talk about. For more than 25 years, Mike has been working hand-in-hand with CEOs and marketing and sales executives to help them create strategic revenue growth plans, compelling marketing strategies and remarkable sales processes that shorten the sales cycle and increase close rates.