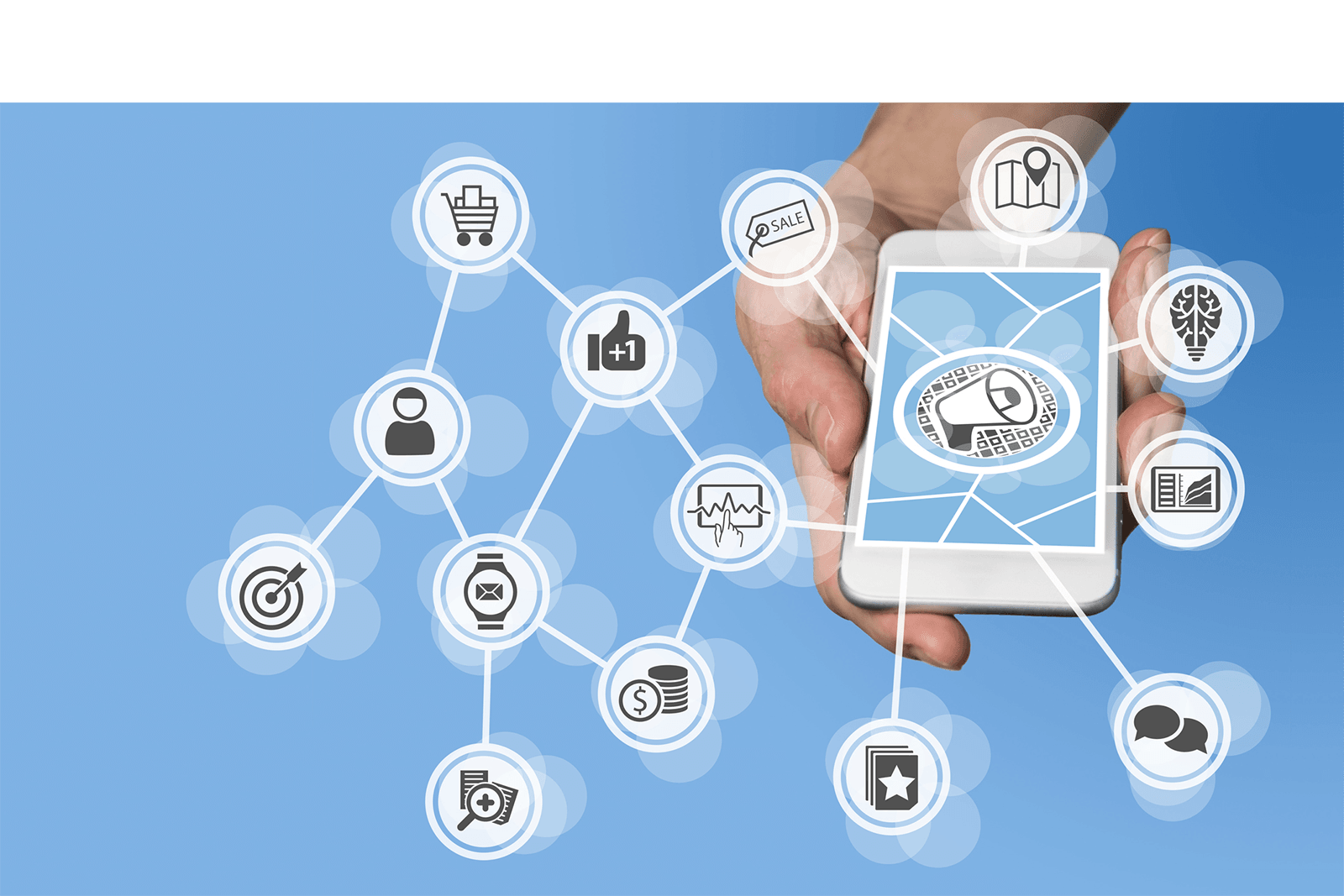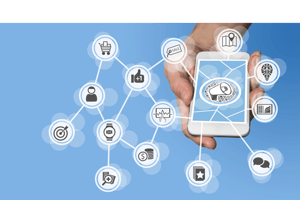 While inbound marketing may be one of the most cost-effective means of promoting your business, it isn't without its own challenges. Thankfully, there are many tools and software programs available to make your job that much easier. We swear by these seven tools—which one is your favourite? If you haven't tried these tools before, it's time to download them!
HubSpot CRM and Marketing Software
In the sales industry, you know half the battle is creating and maintaining relationships with people. But how can you do this if you don't have an appropriate place to store your deals, sales process, correspondence, and contact information? Asking the same question over and over again to customers and prospects isn't a good look.
HubSpot's CRM software allows you to effectively manage your sales pipeline in real time and sort by custom filters. You'll be able to keep track of all your customer interactions and correspond conveniently without having to navigate through a million spreadsheets or subfolders.
In the marketing industry, one of the most difficult challenges is creating a cohesive strategy, with all parts of the puzzle working together. HubSpot marketing software lets you manage all aspects of inbound marketing all from one platform, making content marketing, web development, social media, and more a breeze.
Hotjar
Have you ever wanted to see a recreation of how your customers interact with your webpage? Hotjar gives you these insights and more. With recorded user journeys, popularity heatmapping, conversion funnels and feedback polls, you can completely remove the guesswork out of your marketing initiatives and go off the cold-hard, analytical facts.
HubSpot Sales
Wouldn't it be great if you had a toolkit that could help your sales team prospecting, emailing, and more? Thankfully, with HubSpot Sales, everything you need is conveniently located in one place. HubSpot Sales has all the features that will help your sales team prospect and connect with new business.
You'll love HubSpot's outstanding customer service because problems or issues that arise are dealt with quickly and conveniently. They also offer training and community support to ensure the success of your team.
Wistia
Did you know 72 percent of online users prefer to receive information through video? Just because you're not a videographer doesn't mean you can't produce quality videos for your website. You don't need an expensive camera—just your computer. Record and try the customizable player in Wistia. As an added bonus, Wistia also provides detailed insights, which help you determine the effectiveness of your online videos.
LinkedIn Navigator
LinkedIn is arguably the most effective social media channel for growing your business. Sales Navigator can help business personnel target and reach the right people and organizations. Through associations with your current contacts, the Navigator identifies similar people and businesses that fit the same buying profile. Navigator is proof that there are prospective clients around every corner—you just need the right tools and resources to locate them.
Slack
Slack is what happens when MSN gets modernized for the workplace. It's a communication tool that allows you to create groups to send updates, information, or memes. Forget searching through email threads to find something your colleague said last Thursday. Slack is efficient, user-friendly, and accessible from all smartphones and computers.
Trello
Keeping your company's workflow organized can be a nightmare. Without a proper organizational system, your work could suffer. Trello allows you to create multiple boards, where you can move cards from various subheadings. Label your cards so you know what's priority and never lose track of a project again.