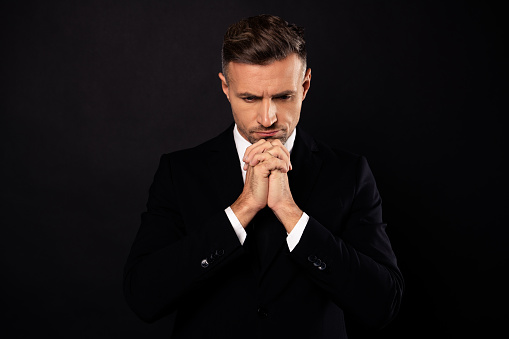 Conscious Capitalism Means You Put Your Money Where Your Mouth Is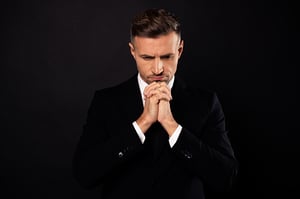 Last month, Square 2 informed a gun manufacturing client that we could no longer be their agency of record. When we earned the business earlier this year, the decision to participate in the evaluation process was difficult.
"We actually asked our team if anyone had any issues with us working with a company in this type of business," said Mike Lieberman, CEO and chief revenue scientist at Square 2. "There were a couple of people who stated their preference to not work on the client account, and we were able to accommodate them. Much of the team didn't seem to have an issue with it, and we proceeded."
Turns out, we did some excellent work together, and their program flourished. By September, the client had generated almost $400,000 in new revenue as a result of a program that was just a few months old.
So what changed?
In early August, two mass shootings happened — one in El Paso, Texas on August 3 and another in Dayton, Ohio on August 4. That changed our position and ultimately our relationship with our client.
But it wasn't the shootings that changed our mind. It was the response (or lack of response) from our country's leaders that activated our team to change our course.
The following is a transcript from an interview I did with Mike Lieberman. We hope that this format best allows us to share our perspective and what went into our decision.
Joanna: I remember at the start of this engagement when you emailed everyone at Square 2 and asked if anyone had an issue working with a gun manufacturer. Why did you do that and what was the response?
Mike: We have a very close-knit team here today. Many of the people have been with us for over five years, and some for 10, 11 and 12 years running. I knew the decision to work with a gun manufacturer might bother some of our team members, and I felt the right move was to ask them.
Honestly, I was surprised. I thought there would be more vocal team members against taking them on, but after I asked, only a couple of people expressed concern. I reassured them that they wouldn't have to work on that account.
Since the response was so light, we moved forward.
Joanna: I don't remember Square 2 having any policies against working with certain types of businesses. Was that correct when we took on this client?
Mike: Yes, we've discussed as a leadership team the idea of conscious capitalism, where companies aspire to do more than make money but exist to help make the world a better place. It's a concept that we've been talking about for a long time. We've never taken any specific action in this area.
Because of that, we've never told anyone who wanted to work with us that we couldn't work with them. Honestly, most of our clients have not been involved in any controversial industries like this. But today's work environment is much different than ever before. I think we'll need to look at creating a more defined doctrine around who we'll help and who we might not be comfortable helping.
Joanna: What were we doing for this client and how was it going?
Mike: This gun manufacturer makes a high-end pistol that is fully customizable. They also make and sell replacement parts for guns.
They make a remarkable product, and that is one of the elements we look for in the clients we want to work with. They were having a challenge telling their story in a way that resonated with their customers, and they were uncertain as to the exact persona of their customer.
They came to us with little or no marketing. They wanted to refine and validate their personas. They primarily ran Instagram campaigns but did very little direct-to-consumer marketing, distributor marketing (they have a fairly large distribution network) or marketing to their own customers.
When we started, we created their marketing strategy, which included better defining and validating their personas. We designed a handful of campaigns, created new content, reoriented their Facebook ad campaign and added a new Instagram ad campaign. Most of these campaign companies forbid the advertising of firearms, so we had to adjust our campaign and ad approach accordingly.
As we were transitioning out, we had just finished a highly successful campaign that generated over $400,000 in revenue and interest from about 20 new distributors. The plan was to continue the campaign efforts through the end of the year. They were getting very positive results.
Joanna: There have been a rash of mass shootings. Why did the ones in early August cause you to change the company's policy?
Mike: That's a fair question, and I guess the most honest answer is that I felt like enough is enough. And the more significant fact that got me activated personally was that no one seemed interested in doing anything about these shootings.
I know that people kill people, and the gun is simply the tool. So in some regard, I agree with the gun companies. I also believe 100% in the Second Amendment. I believe our citizens should be able to purchase a firearm to protect themselves. So to some extent, this issue has always been one in which my personal views are conflicted.
But I also feel strongly that our government has an obligation to protect its citizens, and right now the government is doing nothing to move us forward. There is no legislation and no call for change. People who can make a difference are doing nothing.
I felt like we (as a company) had to do something, because no one else was doing anything. I brought this up at one of our weekly leadership team meetings and everyone agreed. While this isn't a grandiose statement, it was something small that we could do to help in some small way.
Even the longest journey starts with a small step. Perhaps our small step would lead to others taking small steps and all of our small steps would produce a bigger step. At least that was what I hoped.
Joanna: How did you bring it up to the client?
Mike: I emailed their CEO and asked to talk with him. I shared with him our position. I let him know why our position changed and why I felt like it had to be now. I didn't want to put him in a tough spot, so I gave him as long as he needed to make the transition. I believe we were disengaged after about 45 days.
Joanna: What was their response?
Mike: I really didn't know how he was going to react, but I was pleasantly surprised. We actually emailed for about a week and had an active conversation about some potential options around legislation, and he educated me about the current situation. Some of my information was not accurate and some public information also appeared to be inaccurate.
He understood our position and I understood his. It was a very friendly breakup, and we agreed to stay in touch. I have a lot of respect for him and the company.
Joanna: Do you feel like Square 2 is moving toward a more strategic conscious capitalism platform?
Mike: I'd like to think we are. Conscious capitalism is a very deliberate and specific approach. Your company has to get through detailed gates to be considered a conscious capitalism firm. I'm not sure all of those make sense for a small company like ours, but I want us to be more philanthropic. I want us to be more aware of our local, regional and national community. I aspire to have us create a company that all our of stakeholders are proud to be part of.
I feel lucky to be part of a great company like Square 2, and I want it to be in a position to help other people who are not as fortunate. We try to be charitable. I think we do a pretty good job, but in today's world, we might have to do more.
Joanna: What advice would you give other CEOs as they wrestle with similar considerations?
Mike: I hate to take the easy way out here, but when it comes to marketing or sales advice, I can talk all day. However, when it comes to this and creating a solid corporate citizen company, I'm still learning. I think what I would say is to trust your gut and work closely with your team members, so you know their perspectives on social and political issues.
As we were deciding how to proceed on this situation, a few team members who were OK with working on this account at the beginning expressed a desire to not continue doing so. It helped validate our decisions.
I think you want to try and get ahead of situations like this. It was better for us to be able to say "you're right, and we're ending the engagement" instead of "we'll find someone else to work on this account."
I'd like to think I'm a spiritual person, and doing good by and for other people is generally how I try to live my life. I'd like my company to be doing good by and for other people, too.
Joanna: Thanks, Mike. That was really interesting, and thank you for sharing your perspective.
For more information on conscious capitalism, click here to learn why we need it, what it means and how to get your company engaged with this movement.