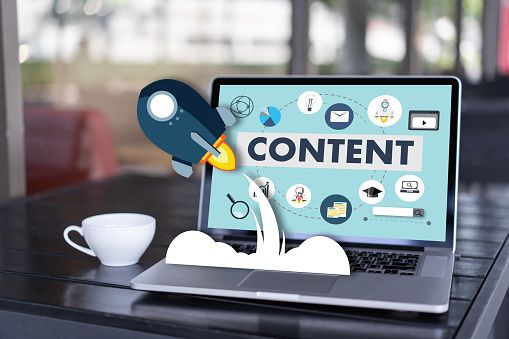 12/11/2018 |
Mike Lieberman, CEO and Chief Revenue Scientist
Content Marketing In 2019: What Major Changes Are Coming Your Way?
Content Marketing Is Changing Very Quickly; Don't Miss Out On These Massive Moves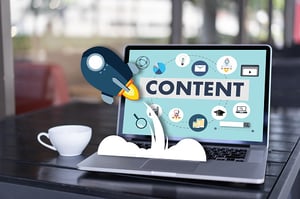 The Content Marketing Institute (CMI), one of the best places to research the history of content marketing, has examples of content marketing that go back hundreds of years.
CMI notes the term "content marketing" was first used in 2001. Want to learn more about the history of content marketing? Check out this infographic.
For a lot of that time, however, content marketing didn't change much. It has evolved from quantity to quality, and many more tools and formats are available for deploying content marketing. But the biggest changes are yet to come.
Here are some of the bigger changes and some of the newer applications that you should be considering for your 2019 content marketing strategy.
Content In Sales
It's called content marketing, but perhaps one of the best places for content in 2019 is not in marketing but rather in sales. Marketers everywhere are using content in their marketing execution, but sales is still slow to realize that content is powerful for educating prospects who are working with sales reps at later stages of the buyer journey.
Most sales organizations continue to let reps handle their own content, making the prospects' experience inconsistent and ineffective at times. With sales and marketing alignment being a non-negotiable in 2019, marketing should be arming sales with the prefect set of content for almost every scenario in the sales process.
A great place to start is for sales to share with marketing the questions that prospects ask the most. From there, they can provide content to accelerate the sales cycle, create most trust between the rep and the prospect, and help reps close more new customers faster going into next year.
Some content formats that support sales include:
Video

Infographics

Online graders

Podcast episodes

Case studies
Also consider offers that move people who are in the Consideration Stage to the Evaluation Stage and then get them to engage sales in an active conversation. Examples of content that produce sales opportunities include:
Online graders that directly poke at the pains of your prospects
Action-oriented offers that provide value to prospects (advice, guidance and tips they can act on right after your initial conversation)
Content In Service
Content is quickly finding its footing in customer service, too. One of the best applications of content in customer service is the knowledge base. This is a rich collection of content that customers or customer service reps use to help answer frequently asked questions.
The knowledge base is an online, searchable asset that can sometimes even rank highly on search engines. Creating it and having it available provides a lot of business benefit.
In addition to the knowledge base, having an additional content library for customer service reps to use is also a major trend going into 2019. Videos work wonders when customers are struggling and provide a level of one-on-one service that customers are growing to expect.
For your marketing team, knowing what content the customer service team needs requires the same understanding of customers' most frequently asked questions and then creating content that answers those questions.
Execute this effectively and you should see a significant increase in your overall customer satisfaction. In addition, the experience your customers have with your company should translate into increases in retention and revenue.
Video Content
We talked about video in both sections (sales and customer service). But what kinds of video are we talking about? How hard is it to produce these videos? Where do we store them for full value? How many videos are we talking about? There are a lot of questions related to using video effectively for marketing, sales and customer service.
A lot of confusion exists around video. What is acceptable from a production perspective? You see so many talking-head videos on LinkedIn and the web, as well as videos of people sharing their opinions. Is this what video has come to?
New tools like Powtoon have made the animated video accessible to everyone. You don't have to be a designer to make a funky, funny and educational animated video anymore. Is that what you should be doing?
What are the keys to producing videos in 2019 that produce results?
The Digital Marketing Institute published this article that highlights their five top requirements for video, and they are all excellent. Make sure you're telling a story, not trying to make a sale. Make sure the video is interesting, engaging and highly compelling. Try to think more like a movie producer and less like a salesperson or marketer. What would your trailer look like?
Technically, sound is the key, but make sure you use closed captions since many people watch video on their phones with the sound off. Also, length is less relevant if you're telling a compelling story, as your video can be longer. But generally, shorter is going to be more effective at getting your point across without losing someone's attention.
A couple of other marketing tips. First, remember you want them to take action as a result of the video. Make sure you are clear on what that action is. The video needs to encourage that action and make it easy. Click a link, visit this page, click this button, call this number — whatever action you want, make it easy for viewers to take it.
And finally, while you might not want to script out the video because it might sound unnatural, you do want your video to rank for strategic keywords. Make sure your keywords are used prominently and included in all of the descriptions, meta tags and meta descriptions associated with your posting strategy.
YouTube is the second-most-popular search engine behind Google, and videos can rank highly and quickly if they're done right.
Pillar Pages
Pillar pages also are not new, but they're an element of your content marketing strategy that might not be as prominent as they should be. Pillar pages are long, link-heavy, highly designed and content-rich pages on your website that provide visitors an interactive experience.
My favorite example is this page on (what else?) pillar pages. Click here to check out a pillar page on pillar pages. Here are a couple of others from our website – one on inbound marketing and one on today's buyer journey.
Pillar pages have surpassed blogging as the best and fastest way to get page rankings and drive organic visitors. However, pillar pages take longer to build and require at least a dose of strategic thinking to make sure they include targeted keywords. You also have to find the right place for pillar pages to rest inside your website.
Unlike blogging, where you could do a new blog article every day, it's highly unlikely you'd be adding a new pillar page every day. Ideally, you're going to want to connect your blogging strategy with your pillar page and content strategy. Your blog articles should be written to drive visitors to your pillar pages.
Create a pillar page strategy that identifies the pages you need based on the rankings you desire for your selected keywords. Then build out those pillar pages over time, and have your blogging and orbiting content link or connect back to those pillar pages. One pillar page a month (or one a quarter) is probably enough to get you started in 2019.
Keep in mind these pillar page projects are going to take longer, require more investment in both time and money, and need some design expertise. The goal of the pillar page is simple: Give your visitor an amazing content experience that gets them clicking on the page, staying on your site and signaling to Google that this was a very helpful page.
Content In Context
Finally, an overarching concept needs to be front and center in your 2019 content marketing strategy. It seems to be so obvious, but sometimes it's harder to execute than you'd think.
CMO.com goes into this in detail, but content in context means serving up very specific content to your prospects at a time when they need it. If you want to think about it a little differently, it would be like you having the ability to read their mind and offer them information before they even ask the question they have in their head.
More specifically, it means having the perfect content "at the ready" to provide answers to their questions at each stage of their buyer journey. Some of that content would be self-service via your website, while other content might be distributed by sales or customer service.
An example of content in context is a page on your website that talks about website design with an offer to have their website graded or an offer to have one of your website experts share tips on how to improve their website.
To give you a different perspective on what bad content in context looks like (and you'll notice this more), take that same website page on website design and put an offer to have a free consultation about your business or a whitepaper with SEO tips. Those offers have little or nothing to do with why visitors landed on that page to begin with.
This contextual content deployment challenge is common. It's one of the first places we look at to help clients repurpose and redeploy their content to produce quick wins and early results without having to redo, rewrite or create any new content. Simply move content to where it contextually makes sense and you could see a 100% improvement in conversion rate and leads generated from those pages.
No, content marketing is not going away in 2019. Yes, you're going to have to get smarter about how you create content, deploy content, place content, use content and measure its effectiveness. But content marketing will remain a critical part of generating leads, increasing sales opportunities and helping companies close more new customers faster.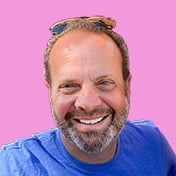 CEO and Chief Revenue Scientist
Mike Lieberman, CEO and Chief Revenue Scientist
Mike is the CEO and Chief Revenue Scientist at Square 2. He is passionate about helping people turn their ordinary businesses into businesses people talk about. For more than 25 years, Mike has been working hand-in-hand with CEOs and marketing and sales executives to help them create strategic revenue growth plans, compelling marketing strategies and remarkable sales processes that shorten the sales cycle and increase close rates.
Eliminate Hit-or-Miss Marketing Moves
Get advice, tips, tools and guidance to generate more leads for your company in this weekly email newsletter.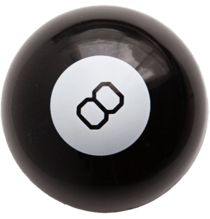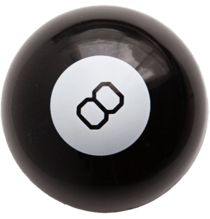 Eliminate Hit-or-Miss Marketing Moves
Get advice, tips, tools and guidance to generate more leads for your company in this weekly email newsletter.
Get With the Program
Whether you want to stay in touch, go deeper into RGS or start a conversation, here are three easy ways to take the next step.