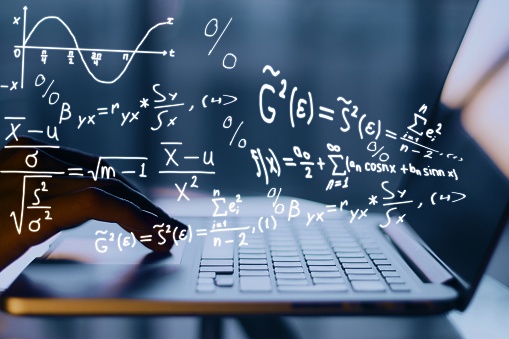 Search Engine Algorithms Are Highly Complex, But These Tried-And-True Traffic Generation Tips Work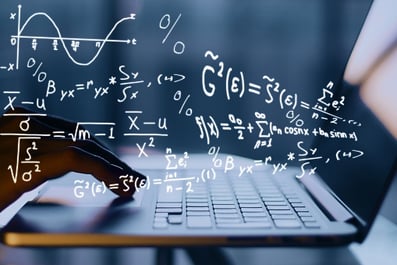 Everyone knows the more people you get to your website, the more leads you'll usually generate and the more sales opportunities your sales team will see. Then, if you have a sales process that is repeatable, you'll get the big wins, more closed deals and more new revenue.
But if you want to drive more visitors to your website, it's not easy. We see client sites every day that languish at the same level month over month despite the company's marketing crew doing several visitor-driving tactics. What's up?
In this article, we're going to unpack the easiest ways to get new visitors to your site this week.
1) Organic
Just so we are all on the same page, organic traffic (or organic visitors) to your website comes from searches people do on the search engines that produce earned links instead of paid links. These are the listings without the light green ad button next to the links. See the picture of the ad button below.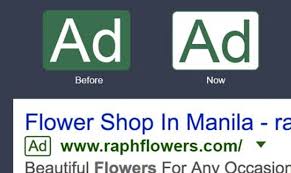 A lot of people refer to this type of organic ranking traffic as "free visitors." Let's be clear, they're not free, because you have to do a ton of strategy, execution and optimization to actually drive this type of organic search visitor to your site. However, they are right in that you're not paying a per-impression or per-click fee to Google, like you do with paid search visitors.
Several techniques for search engine optimization help drive up your rankings in the search engine, and we're just going to touch on a few of the most popular and effective techniques here.
First, your website must be running at top speed. This means pages have to load quickly and images need to be loading just as fast. The site must be built with search in mind, which means having the right architecture, server structure, IP address configuration and more. If you're not sure whether your site is technically optimized for search, we can run a free audit for you.
Next, it has to be built for both laptop and mobile searches. Google is already leaving sites out of its mobile search results if the site does not render properly on all mobile devices, like phones and tablets. Today, about 20% of searches are done on devices.

Your site must have content, and it needs to be the right content. By right, we mean content that is directly related to the keywords, phrases and questions you want to be found for. Google's latest update rewards sites that provide great conversion experiences and penalizes sites that do not. If people are clicking on your link and not finding what they want, you're going down in the rankings. If your visitors are landing on your site and clicking around, you might be on your way to page one.
One of the best techniques is blog optimization. Google is looking for fresh content. Writing blog articles, optimizing blog articles for search, updating popular blog articles and sharing blog articles are all excellent techniques for driving up your site's rankings and in turn driving many more visitors to your site.
2) Paid
A lot of people don't want to wait for sites and content to rank organically. This does take time, and it offers no promises or guarantees. Sometimes, people want to buy rankings, and you do that with AdWords or pay-per click campaigns. Paid advertising is another way to drive people to your site. These are the ads with the small green ad logo next to them.
AdWords campaigns are a solid tactic for driving visitors, but they come with some complicating factors. First, you have to bid for those keywords. The more competitive the keywords, the more it's going to cost you. For the most popular keywords, you have more people competing aggressively. The costs tend to go up as the competition increases.
However, it is possible to push back on those costs, and you do that with quality and campaign performance. In short, Google and Facebook like to reward high-quality ads by lowering your cost per click. Why would they do that? Because their customers get better experiences, and they want to encourage marketers to run high-quality campaigns.
If I see your ad, click on it, find a sales page or your home page and I exit, Google sees that as a low-quality campaign. Googles give the ad a low Q Score, and up goes your cost per click. But if I see your ad, visit your landing page and convert or click, Google sees that event and gives that ad a high Q Score, lowering the cost per click. Get it?
Managing paid ad campaigns on any platform takes experience, insights, data and a lot of testing. We apply a number of technology tools to that process to make the effort as efficient and cost effective for our clients as possible. You should consider that when trying to decide if you want to do this on your own.
Finally, just because you want to pay for visitors doesn't mean you're going to get actual visitors. We've had a number of clients that aspired to use PPC to drive visitors and leads, only to find out that their best prospects were not looking for them on search. It doesn't happen often, but it does happen.
3) Referrals
New visitors are also going to find your site through links from other sites. This is called referral source traffic or referral source visitors. If you write a guest blog on Business 2 Community with a link back to your site, anyone who reads that article and wants to learn more would click and find your site. You have to be careful to put your content on sites that your prospects are reading. All visitors are not created equal, and you want visitors who match the personas of your best practices.
Many, many different techniques exist for driving referral visitor traffic. Publishing guest blog articles, doing interviews with influencers, sharing your content, doing joint marketing with affiliate companies, posting videos on YouTube or other video-sharing sites, creating a podcast and publishing it – the list is endless.
Even backlinks, which used to be a big part of organic SEO, are now a big part of how you drive referral visitors to your site. Consider the companies that you have partnerships with. If their websites have a partner section, make sure your logo is prominent and includes a link back to your site. Generally, the more links to your site from outside sources, the higher your rankings.
Social media sites also represent a collection of referral site opportunities, and they usually work in a similar way. You post with a link, people see it and they land back on your site. In a lot of marketing automation tools like HubSpot, a visitor from a social site is considered different than a visitor from a referring site, but in the end, both are a referral link and drive up your new visitor numbers.
This might seem like a lot of heavy lifting, and it is. Marketing today is highly complex and requires you to use all the tools, techniques and channels at your disposal. This is just one slice of everything you should be doing.
You're also going to have to be patient. Rarely does this produce immediate results, and depending on the keywords, phrases and questions you've targeted, it might take a long time and require a lot of investment. Don't give up. This is the ultimate top of the funnel, and it's critical to generating leads, creating sales opportunities and closing new customers.
Square 2 Marketing – Revenue Is Earned With Experiences, Methodology And Insights!