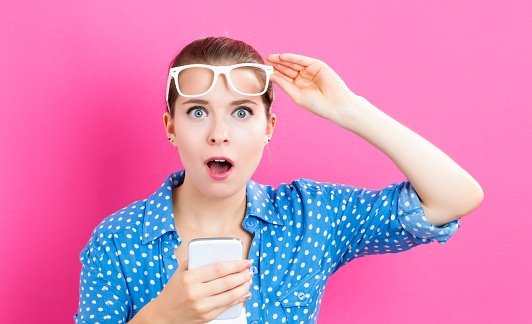 If You Know Your Top Prospects Or You Have A List Of Targeted High-Value Prospects, This Is Where Their Buyer Journey Will Begin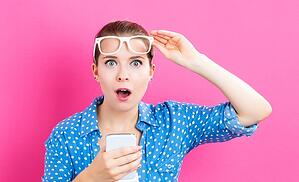 For years, people practicing inbound marketing thought they had to wait for prospects to find them. Then they realized that takes time and being more proactive than reactive might produce better results.
Paid advertising, account-based marketing, events, email marketing and social media are some of the tactics that get deployed when you know who you want to do business with.
However, today more people are messing this up than executing it effectively. So in the first of our 10-article series on the Cyclonic Buyer Journey™, we're going to look at the Pre-Awareness Stage of the buyer journey, and unpack the tactics, analytics and technology required to execute effectively and drive leads, sales opportunities and new customers.
What Is Pre-Awareness?
Right now, people are out there who could benefit from what you do or the products you offer. But because those same people are not in acute pain (or any pain, for that matter), they are not looking for what you do or those products you offer.
These people are perfect prospects for you, but they are completely unaware that you and your products or services even exist. We call this the Pre-Awareness Stage.
To give you an example, we have a client that specializes in helping hospitals execute grateful patient fundraising programs. They help activate patients who have had successful outcomes into becoming active donors. Some hospital leaders are unaware that consulting like this even exists. They might not even have issues with fundraising right now. They are in the Pre-Awareness Stage.
Why Even Consider Marketing To People In Pre-Awareness?
This is a great question, and marketing to people in this stage is not appropriate for everyone. Warning: Marketing to people in the Pre-Awareness Stage is considered an expert execution.
But the reason you might consider going after people who are not even aware of your product or service is because with a solid, disruptive and emotional story, you can get their attention, move them into the Awareness Stage and generate demand for your products and services.
It's a little like skipping to the front of the line. Instead of waiting for them to figure out they have a problem and start looking for a solution, you're proactively getting them there with solid marketing.
This is often referred to as demand generation, the process of creating awareness where no awareness is present and driving demand for your products or services.
This is also highly effective when you have a targeted list of potential prospects and you know exactly who they are and how to get in touch with them.
So, executing campaigns built for people in Pre-Awareness is smart marketing and can produce significant results in a variety of scenarios.
What Are The Most Common Mistakes To Avoid?
We run a lot of experiments at Square 2 Marketing, so we're very aware of the mistakes associated with almost all aspects of marketing and sales. Knowing what doesn't work is even more important than knowing what does work.
When it comes to deploying tactics tailored for people in Pre-Awareness, you can avoid a number of missteps with some thoughtful pre-planning and strategy.
First, data (and the quality of this data) is critical. If you start reaching out to people and you have the wrong titles, the wrong contacts or the wrong organizational data, you're going to look foolish and unprepared. You won't be able to tell a compelling story.
Don't start outreach campaigns like account-based marketing (a typical Pre-Awareness marketing and sales tactic) without high-quality, verified and detailed company and contact-level data.
Next, don't move forward without complete alignment between marketing and sales. Targeting people who are unaware of your company typically requires marketing and sales to work together and be 100% aligned behind the effort. Any misalignment or lack of alignment will make your execution look amateurish and will produce poor results.
Finally, don't move forward without a disruptive, compelling, emotional and attention-grabbing message. We've all received horrible emails from people we don't know asking us for five minutes, to watch their demo or to schedule a call, and we simply delete them.
These people don't know you. You can't ask them to pretend or act like they do know you. Instead, you have to shake their status quo. You have to disrupt them. You have to move the earth below their feet. Human beings don't want to change. In fact, they'll do almost anything to not have to change.
If you want the attention of people who are not ready to even consider what you do, then you have to give them a very good reason for why they all of a sudden need to pay attention to what you are saying. In almost every scenario, that means telling a disruptive story to grab them and shake them.
Without this, your Pre-Awareness campaign tactics will be a complete waste of money.
What Tactics Can You Deploy?
Speaking of tactics, a handful of highly effective marketing and sales tactics are designed specifically for the Pre-Awareness Stage. These tactics all have something in common — they're designed for people who don't know you. So again, the messaging and stories that these tactics deliver are key.
Account-based marketing: Targeting several people within key targeted companies and connecting with them, getting them to engage with content and then continuing to nurture those conversations through to close.
Cold email marketing campaigns (purchased or acquired lists): Not my favorite tactic, but it

's

an option nonetheless. Again, the message and content offer are key here.
Paid social media advertising: Taking your disruptive story and engaging content offers, and pushing them out via your social platform of choice. This should get your story and offer in front of the people who might need what you do.
Social media content creation and publication: Continuing to publish and share your story and content on social channels. Provide your network an opportunity to share that with your targeted prospects.
Banner advertising: If you do your targeting correctly, you could buy banner ads on selected websites or web properties that, with the right message and right offer, could also disrupt and drive demand.
Retargeting banner ads: This is a tactic that allows for leveraging technology to keeps the ads following targeted prospects from site to site while they browse. Again, the message and offer are the most important parts of this tactic.
Content syndication: This tactic takes your content and leverages someone else's network. A company like Outbrain has existing relationships with websites that take ads, and you use their network to get your content out to your targeted prospects.
Affiliate marketing campaigns: Your targeted prospects are already involved and active in many groups and networks. By gaining access to the group and creating co-marketing campaigns, you get your story, disruptive message and content out through their existing network.
Influencer marketing: Most industries have people who are considered experts or who have access to large audiences. In most cases, they are authorities with reputations in high regard. By working with them, providing them content, doing interviews and sharing stories, you gain access to the people who follow them, and you also gain their spoken or (even unspoken) endorsement.
Events, trade shows and conferences (including speaking): These events are typically how people made these initial connections with targeted prospects, and these tactics remain very viable. While we might opt for a content-oriented approach that would lean heavily on speaking at these events and positioning you as the thought leader, events still represent a viable option for getting to people in Pre-Awareness.
That is a pretty good package of tactics designed specifically for prospects in the Pre-Awareness Stage. In most cases, you might not be able or have the budget to execute all of them. Choose wisely based on prioritization criteria. At Square 2 Marketing, we select the tactics that will provide the best results for the least amount of effort and work back from there.
How Do You Measure The Effectiveness Of The Effort?
While most marketers might not want to be accountable for quantitative performance, we're encouraging everyone to agree to a set of performance metrics for every tactic, and those in the Pre-Awareness Stage are no exception.
Here are a handful of potential metrics for measuring the effectiveness of your Pre-Awareness tactical execution:
Total available market: This is not a performance metric, but it's a great way to ensure that your targeting campaigns are focused on markets that have enough opportunity. Time after time, we hear from clients that want to go after a particular set of prospects. We learn only 100 companies are in their selected target market, but our client believes they can drive $10 million worth of revenue. Know what your opportunity is before you start throwing money at it.
Total targeted accounts and total targeted individuals in those accounts: We mentioned at the start of this article that data on the companies and the people at those companies is critical to the success of Pre-Awareness campaigns. Knowing how many companies and how many people are included in your campaigns is also not up for discussion. This is a requirement.
Connect rate on targeted individuals: In these Pre-Awareness campaigns, you're reaching out to people who don't know you, your products or your services. Your first step is a simple connection. Are they even open to recognizing you exist? Your first measure of performance is the percentage of people touched who allow you to connect.
Engagement rate on targeted individuals: Once people are connected, that doesn't make them a prospect or even a suspect. Those people are simply new connections. I connect with new people all of the time on LinkedIn, but that doesn't make me anything more than a new connection. The next data point (and the most important metric for Pre-Awareness campaigns) is engagement rate

—

or the percentage of new connections who are open to a conversation and engaged with your content.
Conversion rate of engaged connections to sales opportunities: If your content, nurture campaigns and sales execution are effective, you should see a high rate of conversion for those engaged connections becoming active sales opportunities. The goal is to generate opportunities for sales, so this becomes one of the most important metrics. Campaigns that create prospects but don't drive sales opportunities or highly qualified leads are an ineffective use of marketing dollars.
While many more metrics are associated with the campaign tactics we've discussed here, these are some of the metrics that provide higher, more strategic insight into the performance of your Pre-Awareness campaign tactics, and you can apply them across a number of tactics.
What Technology Makes This Easier?
There is no doubt that today's revenue-generating marketing and sales execution requires technology, and you have many technology options to consider. Here is a partial list of technologies you can deploy for Pre-Awareness campaign tactics:
Demandbase
Engagio
Everstring
Outbrain
BuzzSumo
Paid campaign optimization platforms
Regardless of what your Pre-Awareness tech stack looks like, make sure it's grounded with solid foundational technology like HubSpot, Marketo and/or Salesforce. Marketing automation and CRM software are required for any of the campaign tactics identified above. This means the stage-specific technologies need to be integrated with any of your platform tech options.
Thinking about your revenue generation based on your prospects' buyer journey stage instead of the tactics you execute is a dramatic change. As marketers, we've historically organized around the tactics and not the buyer journey.
By smashing the funnel and applying a new map (the Cyclonic Buyer Journey map), we're encouraging people to start building more buyer-centric marketing and sales strategies, executing tactics more thoughtfully, tracking the performance of everything and using technology to automate and analyze your results.
The business outcomes? Month-over-month revenue growth and consistent, scalable, repeatable and predictable revenue generation machines. Give it a try, it works! That's why we guarantee results for our clients.
Square 2 — Building The Agency You'll LOVE!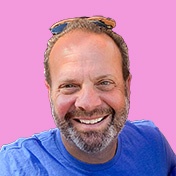 Mike Lieberman, CEO and Chief Revenue Scientist
Mike is the CEO and Chief Revenue Scientist at Square 2. He is passionate about helping people turn their ordinary businesses into businesses people talk about. For more than 25 years, Mike has been working hand-in-hand with CEOs and marketing and sales executives to help them create strategic revenue growth plans, compelling marketing strategies and remarkable sales processes that shorten the sales cycle and increase close rates.