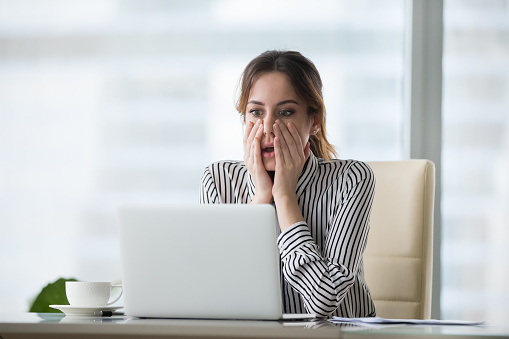 Content Marketing Has Changed; You Might Be Making Mistakes And Not Even Knowing It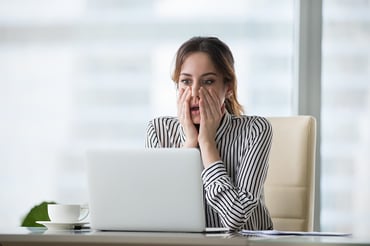 Savvy marketing leaders know that content management is an essential part of business operations. After all, your strength as an organization is almost entirely dependent on the quality and effectiveness of your content, so it makes sense to have a healthy asset management system in place.
Plus, as more and more companies begin to employ next-generation MarTech strategies for content management and earn an average win rate increase of 11.9%, it's likely most companies can't afford to miss out on this advantage.
Not sure where to begin when it comes to keeping your content organized? Confused about how to execute your content management strategies?
We're here to help. Read on to learn about some of the most common beginner content management mistakes and how to avoid them using tech tools as your guide.
Creating Content In A Vacuum
Marketers often produce waves of content without having any visibility into what lands and what doesn't. But without insight into content performance, nobody wins.
Sales reps become baffled by the sheer magnitude of available assets, and buyers end up feeling oversaturated with ineffectual content or, even worse, feeling that none of the content addresses their needs or pain points.
Solution:
The easiest way to guard against a surplus of ineffective content is to establish a formal, detailed plan for measuring content engagement. A robust sales enablement tool can trace all kinds of content interactions — from seller pitch activities to buyer engagement at every stage — and then convert that information into valuable data.
Marketers can then leverage these analytical insights at the beginning of the buyer journey, enhancing their understanding of which assets hit home and which assets should ultimately be archived.
Letting Your Assets Go Stale
Sometimes the problem with a piece of content is that it's already done its job — and done it well. As companies expand and products change, certain assets are bound to become ineffective or irrelevant through no fault of their own.
These changes can sometimes sneak up on companies, and as a result, marketers may be presenting their reps with stale content without realizing it. Conversely, reps may not be offering enough feedback on what content works well and what content misses the mark.
As a result, both marketing and sales may be unaware of which assets are outdated and which messaging is no longer impactful.
Solution:
To avoid outdated content, start by employing processes and tools that assess how, when and why customers are engaging with your assets. These tools should provide immediate feedback regarding the conditions under which interactions are converted into a sale, while simultaneously offering visibility into which assets are performing and which are falling flat.
A comprehensive content management strategy, which can be integrated with an overarching sales enablement solution for maximum efficiency, will work wonders here.
Letting Your Content Live In Multiple Homes
Another common content management pitfall is the tendency to spread things too thin. Content is often distributed across a variety of repositories, making it difficult for reps to access the right assets at the right time (and for the right buyer).
The problem isn't always accessibility, though — sometimes it's ignorance. Think about it: How can reps get a hold of the perfect datasheet or the ideal slideshow if they don't know these assets exist? When you house different sales content on different platforms, you run the risk of your content getting overlooked.
Solution:
A comprehensive sales enablement platform can gather content across all departments, making it easy for sales reps to find the content they need, when they need it. As a bonus, this type of insight into content performance can improve alignment between marketing and sales, and likewise ensure the right sales assets are being used at the right time.
Leaving Teammates Alone To Fend For Themselves
Marketing and sales teams tend to operate on different frequencies, leading to communication breakdowns in which sales reps are left in the dark about how best to present customer-facing content and marketers are kept out of the loop as to how content performs among buyers.
Neither situation is optimal for building a strong sales and marketing relationship with a seamless buyer journey experience.
Solution:
Your best bet for sidestepping marketing and sales friction is to invest in the creation of a sales and marketing alignment strategy. In other words, you should start constructing a set of programs and policies to help foster an interdepartmental alliance that will build a symbiotic relationship and help marketers produce the most compelling content possible.
To create such powerful assets, sales and marketing should establish processes that include regular meetings, a "door's always open" method of communication and the implementation of a closed-loop analytics system.
Marketing should track content performance throughout the cycle and share it with sales at all times. Both teams will then be able to stay up-to-date on engagement trends, which will pave the way for more buyer-sensitive campaigns that showcase relevant content at every turn.
A recent study shows this type of closed-loop alignment is likely to yield a conversion increase of 10% or more.
We recommend using these tips to incorporate strong content management practices into your day-to-day operations. There's always opportunity for further growth, so keep an eye out for new MarTech developments that improve processes, and don't be afraid to lean on tech tools to support your efforts.
Content management requires you to organize and optimize a lot of data, and tech solutions offer a simple, quick and effective way to do just that.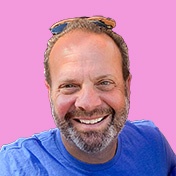 Mike Lieberman, CEO and Chief Revenue Scientist
Mike is the CEO and Chief Revenue Scientist at Square 2. He is passionate about helping people turn their ordinary businesses into businesses people talk about. For more than 25 years, Mike has been working hand-in-hand with CEOs and marketing and sales executives to help them create strategic revenue growth plans, compelling marketing strategies and remarkable sales processes that shorten the sales cycle and increase close rates.