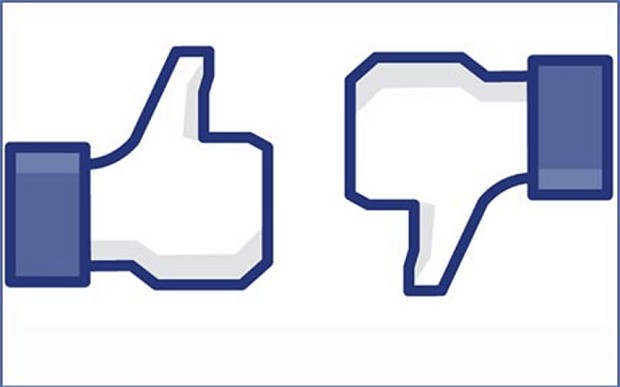 Marketers Killed Another Great Tool For Getting To Prospects By Overdoing It Again!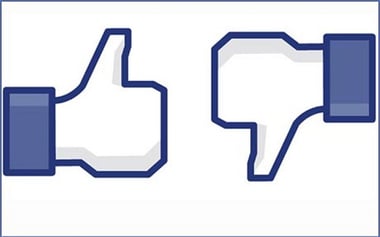 In case you missed it, Facebook announced major changes on Thursday to the way it plans to manage your newsfeed. Now its two billion monthly users will see a different stream of content.
You probably noticed a lot fewer ads from brands and publishers and a lot more content from your friends and family. This new algorithm is also going to favor content that draws a lot of comments over posts that are popular but don't elicit comments.
WIRED reports that according to Adam Mosseri, Facebook's newsfeed boss, "video, news and other content from formal Facebook pages will get less prominence than posts from friends and family. It means that the number of comments on a post will count more than the number of likes, and it means that posts where people have taken the time to write long comments will get more weight than those with only short comments. News and video will continue to appear in newsfeeds, but the number of friends sharing it will matter more than its overall popularity."
Nice job Mark Zuckerberg and the Facebook team. Finally, someone noticed marketing had taken over our newsfeeds and pushed out most of reasons we're on Facebook. If I'm honest, I'm on Facebook to see what my friends and family are up to.
The ads (that magically show up based on my browsing and clicking behavior) were always more of a passing interest to me. Sure, I clicked on them, but I never asked for them (at least not directly). They were interruptive and right in line with the old-school ad model.
Finally, a company sticking up for us, the over-advertised and interrupted majority. Thank you.
But if you're a digital marketing pro, you run a marketing agency or you've come to rely on Facebook advertising to drive leads for your business, how are you going to respond?
How Is This Going To Affect Marketers?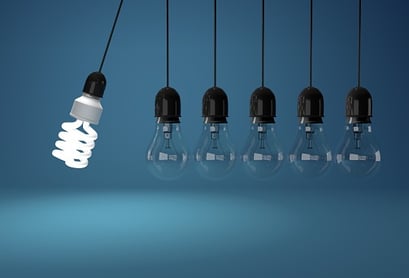 It seems like the impact to digital advertising campaigns is still being worked out. Reuters reports that John Hegeman, Facebook's vice president of product management, said advertising won't be affected by the changes.
But as the CMO Today section on The Wall Street Journal's website explains, "Advertising industry insiders expect ad prices will go up, since fewer scrolls through the Facebook feed will mean fewer opportunities to serve ads.
"It's simple mathematics for a display business: Less time on Facebook and fewer ads can only mean that the ads that do show are more expensive," said Paul Mead, chairman of London-based media agency VCCP Media. That said, Facebook could choose to ramp up the number of ads it shows, known as its "ad load," though it has expressed reluctance to do so in recent quarters.
"Ultimately, "organic reach" on Facebook — a measure of how many people saw a post that didn't receive a paid-for boost — has been in decline for some time.
"In 2014, social media agency Social@Ogilvy published an analysis that found for Facebook pages with more than 500,000 likes, the average organic post was only likely to reach 2% of their fans.
"The new changes are "practically the nail in the coffin for completely organic posts," said Sarah Hofstetter, CEO of digital agency 360i. She said brands should now focus on making their paid posts more engaging."
What You Post Is Going To Be More Important Than Posting
Listening to what Sarah Hofstetter says is key. Posting mediocre content is not going to be OK. You're now going to have to double down on posting content that is actively designed to engage with your target audience. As Facebook is making clear, the more your audience participates, comments and has an opinion about what you post, the better your content is going to do on Facebook.
Now this isn't new information. Inbound marketing methodology has always attempted to help companies and marketers understand that what you publish and what you have to say is almost always more important than how often you want to say it or how much money you have to promote it.
The concept of earning attention is exactly what Facebook is looking for here. The more attention you earn in the form of comments, the more your content gains eyeballs and attention, and then ultimately traffic and leads.
Coming Up With More Comment-Worthy Content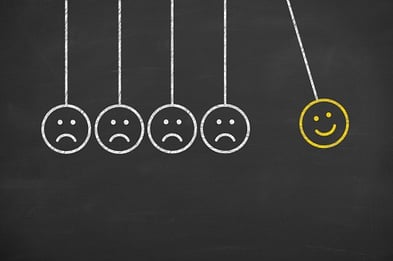 While we all try to figure out exactly how this change is going to impact our campaigns, let's get started by being much more proactive and responsive to the new changes.
The answer is something we've been talking about for a long time: You need thought leadership, disruption and high-quality educational elements in all of the content you publish. Not only will this help you with Facebook, but also this is a solid strategy to help you drive leads across all of your marketing channels.
Here are a few checklist items to make sure your content is going to get enough attention to drive leads.
Does your company have an opinion or position? If not, you had better get one soon. It's not enough to post generic or vanilla content. Your company needs a voice, and it must be a voice that gets the attention of your prospects. To do this effectively, you need your company to have an opinion or perspective on the major challenges facing your industry. Here's an example: If we think advertising sucks, and we write about it, it's going to get people to comment. Some will agree while others will disagree, but we're starting a conversation. Social media is all about the conversation, and your content has to get the conversation started.
Does your company have something that no one else has? We like to refer to this as what makes your business remarkable. A lot of companies don't think they need to be remarkable. Yes, being remarkable is hard, and that's why a lot of companies punt when it comes to this. But now you see how saying something no one else in your industry is saying is going to pay big dividends when it comes to lead generation.
Can you disrupt the status quo? When you attempt to disrupt, you're going to typically create a lot of waves. These waves are going to help you earn attention. Look at what gets attention these days — outrageous comments, unbelievable video footage and crazy behaviors. These snippets disrupt our status quo, getting us to click and engage for a few seconds. The more disruptive, the more we share, post, comment and view. You're going to have to upgrade your messages to ensure you're getting your prospects' attention. "Take our demo" isn't going to cut it anymore.
Let's quickly review: Have an opinion, be remarkable and disrupt your prospects' status quo. Sound familiar? This is the foundation for the strategic marketing messaging platform we've been evangelizing for the past 15 years. While this might seem like a waste of time to some of you, the more you skip over this invaluable part of your marketing strategy, the more exposed your campaigns are going to be to weak and lower-than-expected performance. When you want to know why your campaigns are not producing results, this is where you should look first.
What Should You Be Doing Now?
Don't cancel all of your Facebook adverting, but do recognize it might not produce the kind of results it was at the end of 2017. Next, take a long hard look at your company's position in the marketplace. If you don't have something interesting to say, start working on that immediately.
Look at all of your campaign channels. We never recommend that companies have single-channel marketing campaigns. Facebook ads and content execution are always just one of many channels. That needs to continue. You never want to have all of your eggs in one basket.
Take a scientific approach to marketing, advertising and content. Since the quality of your content is going to have a big impact on how much social juice you get, keep iterating on your content creation efforts. Push the envelope. "Edgecraft" your content, pushing it as far as you can without going over the edge. Try a variety of content ideas, content types and content formats. As Larry Kim talks about in this interview, you're going to make mistakes. Most of your content is going to fail, but keep creating, and when you get that content win, double down and focus on other similar content ideas.
In fact, most of these upgrades apply beyond content. The same advice applies to your website, your lead nurturing campaigns, your email marketing and your paid search campaigns. The more interesting and contextually relevant, the better everything is going to perform.
Square 2 Marketing - Revenue Is Earned With Expertise, Proven Methodology And Insights!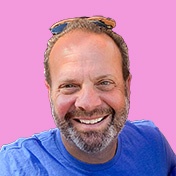 Mike Lieberman, CEO and Chief Revenue Scientist
Mike is the CEO and Chief Revenue Scientist at Square 2. He is passionate about helping people turn their ordinary businesses into businesses people talk about. For more than 25 years, Mike has been working hand-in-hand with CEOs and marketing and sales executives to help them create strategic revenue growth plans, compelling marketing strategies and remarkable sales processes that shorten the sales cycle and increase close rates.