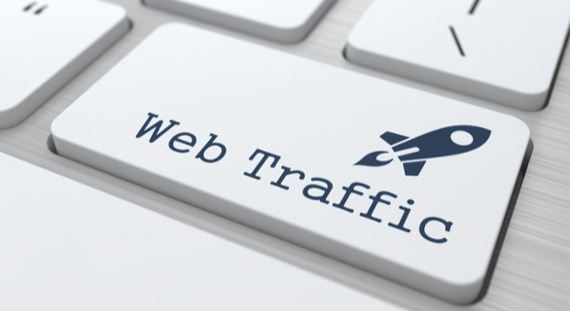 Use These Proven Strategies To Attract New Visitors
If you do a Google search for "how to drive visits to my website" you will get many results with 25+ things to do to drive traffic to your site. Many of those tips are all valid and will strengthen the traffic flow to your website.
This blog post explores how to ensure that:
The visits you're getting are from your target audience
Your marketing efforts are generating new visitors to your site
As marketers, one of our goals is to lay the path to new markets and offer business growth. Below we will explore 10 proven ways to drive traffic to your website and tips to attract new visitors.
10 Ways To Improve Your Website Traffic
Make your website responsive:

Even better, adopt a mobile-first approach. Build your site for a great mobile experience. If the product or service you provide is not well known in the new segment you're targeting, the chances of people in that segment clicking on a link to your website via social, paid ads or search are far greater on mobile. Use Google's PageSpeed Insights tool to quickly analyze pages on your website. Also, make sure that all of your content is AMP-specification ready.
Ensure your site loads quickly: Adding too many bells and whistles to a site often makes it slower to load. Your bounce rate will skyrocket if pages take more than seven seconds to load. Ensure that your pages are optimized with the right image file sizes, page structure and third-party plugin functionality. The faster your site loads, the better. A slow site makes for a bad first impression.

Pay attention to search engine optimization (SEO):

This is a great way to generate consistent, long-term results. Ranking highly in Google helps drive organic traffic to your site. To do this, you need to write about topics people are searching for

–

in other words, topics with search traffic potential. Explore the topics that your target personas are most interested in. The goal is to find topics that have high traffic potential, low competition and high business value.

Write engaging content:

Content is king. Offering up great content that engages your audience will keep visitors coming back. The more they engage with your content, they more they will share it and help you promote your site. Don't cut corners; write content geared for your new target audience. Although you may find information that provides a formula for the correct type of content, there is no formula for content marketing success.

Keeping this in mind, vary the length and format of your content. Mix it up with long-form articles, infographics, videos and shorter news-based blogs to maximize impact. Over time you'll get a feel for what works best with the specific audience you're targeting.
Increase links: Referral traffic can be the most significant payoff of great content. Create content that gets linked on reputable sites. This adds to your traffic and strengthens your brand. Another easy and effective way to increase your link profile is your internal link structure. When you create content, include links to other relevant content to create a great user experience and add to your SEO efforts.

Get social:

Social media is one of the most powerful tools to get your word out and create a community around your product or service. Depending on the type of business, the platform that works best will vary. Spend time learning where your target audience engages in social media, but do develop a presence on all the big ones

–

LinkedIn, Facebook, Instagram and Twitter.

Answer questions on

Quora

:

This a Q&A site where anyone can ask questions or answer them. It's an excellent medium to drive traffic to your site. Answer questions on this platform and link the right keywords to anchor content on your site or blog. You can respond to existing queries in your niche, establish your authority and generate some traffic for your website along the way.


Advertise: Paid search, display advertising and social media advertising are all great ways for brand building, attracting new visitors and expanding your reach. Tailor your advertising strategy to suit your goal

–

in the case of expanding to a new target segment, ensure you have your targeting criteria built. Based on the target channel fit, build the strategy. Each paid channel has its pros and cons, so think carefully about your objectives before you reach for your credit card.
Use retargeting and look-alike audiences: Build strategic and well-thought-out retargeting campaigns. As you start to identify the best profiles for the new target segment, builds lists that you can use on various platforms to use as look-alike audiences.
Write guest blogs: Identify guest blogging opportunities on reputable sites. This helps you build credibility and secure more visits to your site. The standards for guest blogging have change in the past year, so be sure to learn what is expected and acceptable.

Also, invite people in your industry who understand your target segment to blog on your site. They can share their perspectives and open up new networks for you. Set quality control guidelines for the blogs, and make sure you're only posting original content.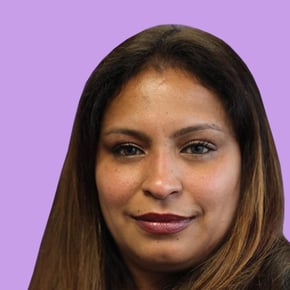 Sandy Rao, Strategist
Sandy Rao is a strategist with 15+ years of experience working on marketing strategy for a broad range of technology and industrial organizations. She thrives on the rich challenges that meeting business objectives create for the strategist. Sandy has worked with leading organizations in marketing technology and security, including Marketo, NICE Systems and ABBYY. She lives with her family in the lovely little town of Ann Arbor, Michigan.