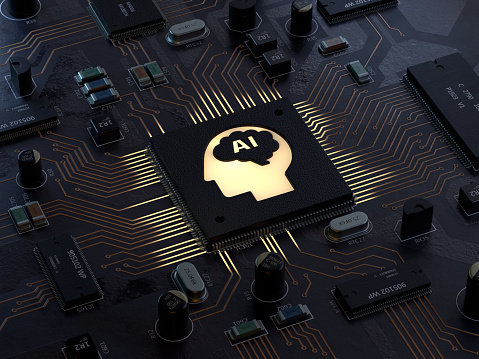 Marketing And Sales Tools With AI Should Be Making Your Job Easier, But Are They? You Might Be Using The Wrong Tools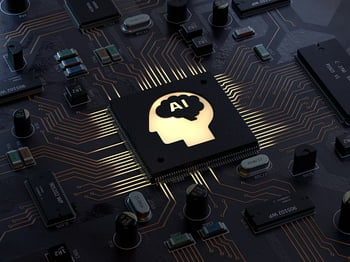 As an article in Selling Power explains, "One of the biggest challenges sales and marketing managers face is keeping up with the avalanche of information their sales and marketing technology tools collect day after day.
"When managers drown in data, their ability to make decisions atrophies and sales slow to a crawl. That's why hundreds of new technology companies offer AI-powered marketing and sales tools that help managers make smarter decisions faster so they can accelerate sales again.
"The number of applications for machine learning in sales and marketing is growing daily. McKinsey & Company predicts AI will contribute $1.4 trillion to $2.6 trillion of value in marketing and sales."
Keep reading to see what we've been doing with sales and marketing technology.
From the Selling Power article, "Here are just a few examples of what AI can do for sales:
Analyze which leads are most likely to convert to deals.
Analyze past deals and discover how to use that information to structure new deals.
Analyze your sales pipeline and create a highly accurate sales forecast (better than 90%).
Provide sales reps AI-generated response suggestions during live customer conversations.
Analyze the next best action for salespeople to follow after a customer conversation."
Here are a few examples of what AI can do for marketing:
Give your website visitors an on-site conversational experience that answers their questions, qualifies prospects and drives sales leads for your sales team.
Send emails when your individual prospects are most likely to open them.
Give you a prioritized list of action steps to generate more leads based on program performance data.
Get smarter about how your work is driving rankings on the search engines and how those rankings are impacting visitors to your website.
Create content that is more aligned with your search strategy, getting you better results.
Create nurture emails that are optimized to drive prospects through the buyer journey.
Here are some of the best AI tools for sales and marketing based on our evaluation, usage, application with clients, business outcomes and overall market assessments. The Square 2 team has direct client experience using the six tools profiled here.

Conversica is a leading provider of Intelligent Virtual Assistants for business, helping organizations attract, grow and retain customers.
The flagship Conversica Sales AI Assistant helps companies find and secure customers more quickly and efficiently by autonomously contacting, engaging, qualifying and following up with leads via natural, two-way conversations.
"An SDR for the SDR! Free your team from emailing. Conversica has changed the way we approach our lead follow-up and has helped us streamline the focus of our sales development team. Conversica's email cadence is proving more successful than when we were emailing." — Kristen Bryant, Sr. Director of Demand Generation, Optima Healthcare Solutions
Our experience with Conversica has been very positive. First, there is a real time savings for reps who are not burdened with the multi-touch follow-up that traditionally comes with long sales cycles, complex sales and high ticket averages in our B2B client base.
Traditional workflows are fine, but Conversica gives you the added ability to use AI to better plan, structure and execute follow-ups that are personal and timely. More importantly, we've seen improvements in open rates, shorter sales cycles and increased close rates — all critical KPIs for revenue generation.

Atomic zeroes in on the most important phrases in your content and rewrites them to boost conversions. It helps improve content performance by expertly matching your audience's reading preferences. It saves time on content creation while ensuring consistent quality and brand voice, and it can help you maximize conversions across the board.
"I love the reading level analysis when writing content! Atomic Reach will use AI to look at your blog post and tell you what level you're writing is at. It then crosses this information with your current audience's reading level. There are also great tools for email marketing. We use this tool whenever we are crafting a new workflow for nurturing campaigns. There are also great integrations for HubSpot." — G2 Review, Anonymous
Content marketing and content creation is going to be one of the most significant aspects of driving leads and new customers in 2020. The more you can do, the better your program will perform, but ask any expert and they'll tell you quality is key too.
Atomic Reach is going to look at what you're writing and give ideas on how to improve its ability to convert and connect with your targeted readers. It's also going to make sure your writing isn't too technical, too academic or too simple based on your buyer personas.
It's going to help you produce more high-quality and conversion-oriented content in less time and for less money. It's a content optimization platform that should be part of your tech stack in 2020.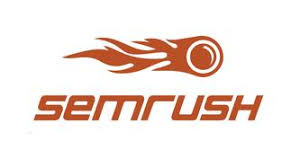 If you want more visitors to your website and have been challenged to deliver month-over-month visitor growth, then this is the AI tool for you. It's an all-encompassing SEO tool kit that helps with a wide variety of SEO-related tasks — and you should be doing all of them every single month.
"The most important thing I can have is data. Data is my currency. I need it to support initiatives, business cases — any tools that give me insight I find incredibly useful. When it comes to measuring these initiatives the reporting comes in handy. SEMrush is a very solid package that delivers." — Nick Wilsdon, Product Owner, Search, Vodafone Group
What's special about SEMrush (and what our crew at Square 2 loves the most about SEMrush) is the tool kit.
First, there is a research tool that fits in perfectly with our strategy before tactics approach. We want to see how our clients are doing for keywords and how their competitors are doing as well. This gives us perspective on what lift is required to move the needle and outflank the competitors.
For our clients doing paid advertising and display advertising, SEMrush provides a similar tool for research, strategy and planning.
If you've done any visitor or traffic generation campaigns, then you know backlinks drive a ton of visitors. The more you have on the better-quality sites means more visitors to your website. The tools in this software are key to uncovering how the current set of backlinks is performing, what other backlinks could be secured and the authority of those backlinks.
The keyword research, keyword difficulty, keyword magic and traffic analyzer tools all help create a keyword strategy in less time, and the keyword strategy is based on data instead of opinions or perception. Time and time again clients want to rank for keywords that once analyzed are either too difficult or not searched frequently enough to move the needle.
Finally, SEMrush offers a writing tool that scans your blog articles, website page copy or landing page copy and tells you how well you did in context to the keywords you're trying to optimize those pages around. You'll get a score and recommendations to improve your SEO execution on those pages. This alone is probably worth the subscription investment and guarantees that the website copy you're building is SEO optimized.

Billed as the world's first and only conversational marketing platform, Drift helps you talk with your website visitors before you even know who they are and what they want. Instead of making prospects fill out a form to interact with your company, they now instantly chat with your team to answer their questions, schedule follow-up sessions, work with a sales rep or request additional information.
"We've been using their latest feature called Playbooks since they announced it and there is no way I would go back. It allows me to set up a simple chatbot that asks website visitors a series of questions to see whether or not they are qualified for a live demo and then automatically schedules the demo for me without the lead ever leaving our website." — Kevin, Director of Marketing, TrainedUp
Even as a HubSpot Partner, we use Drift for chat. The advanced AI tools in Drift allow the system to analyze your previous conversations, and then the Drift bot starts to understand your business. Instead of just being able to ask questions, it answers them too. You can also train it on what a good lead looks like for your sales team.
Over time, the bot gets smarter. As it has more conversations, its ability to help your prospects and serve up leads to your sales team also improves.
If you're looking for more sales-qualified leads from the visitors on your website, then turning on chat, crafting a well-thought-out strategic chat experience, using advanced AI chat tools and weaving conversations into your prospects' buyer journeys with your company is guaranteed to produce results.
The best part about it is if you have decent traffic (over 1,000 visitors a month), this can be something that you turn on today and see results in days, not weeks or months.

If you're doing email marketing (and who's not), then you know it's the most common marketing campaign tactic, one of the easiest to execute and by far one of the least productive. With open rates under 20% and click-through rates in the 1% to 3% range, email marketing is hard to optimize.
But Seventh Sense applies AI to your email execution, analyzing when your audience tends to open and click on emails, and then adjusting your send schedule person by person.
If Dr. Yang opens his emails on Saturday at 10 a.m. but Dr. Wilcox opens her emails on Thursday at 8 p.m., Seventh Sense holds and controls your sends to make sure that your entire audience gets your email when they have the best chance to open it and click on it.
At Square 2, we started using Seventh Sense for our own emails in late 2018, and the lift has been dramatic. Before Seventh Sense, we typically had around a 20% open rate and a 3% click-through rate. Since we started using its smart send features and better analyzing our email campaign performance, open rates are up to close to 30% (a 50% improvement) and our open rates are over 5% (a 66% improvement).
These might sound like small improvements, but when you're sending emails to a list that has over 50,000 names, these increases drive significant business results in terms of visitors, leads and new customers.
If you're a marketer, you're probably thinking that there is so much to do and so little time to do it.
Do we use email marketing to drive revenue from our current customer base? Do we create videos for our website to drive conversions and new leads?
Should we be blogging more? Are we blogging correctly to rank on Google and drive leads? Should we be creating more content like e-books and infographics?
What about ongoing conversion rate optimization on our website? Then throw in paid advertising or paid social ads. Wow, that is a ton to consider! How can anyone know where to start?
It's the question marketers ask the most: What should we do first when resources, budget and time are at a premium?
The answer is use MAXG, an AI-powered insight and recommendation engine that looks at your marketing performance data and tells you exactly what to do in what order based on the goals you told MAXG you have for your company and your marketing programs.
"MAXG changes the game. The insights and recommendations are exactly what busy marketers need to help drive better results." — Perry Nalevka, CEO, Penguin Strategies
MAXG was built by the team at Square 2 to address a few key use cases.
First, our client services team was spending a ton of time analyzing data prior to helping make recommendations for clients. MAXG gives them a steady stream of performance- and data-driven recommendations that they use in addition to their own insights. In short, it helps them skip the data analytics and dashboard phase of their work and move right to recommendations.
We also use it to do audits for clients. MAXG tells us quickly what's not working as well as it should be, and this helps us dig into the issues.
In addition, we use MAXG for quick wins and to drive client results in short time frames. Every client wants better results as fast as possible. MAXG quickly identifies areas that can be fixed, and once fixed, the client sees immediate results.
MAXG looks at everything from email marketing campaign performance to CTA buttons, landing pages, website pages, blog articles and data quality challenges. Marketers get a list of insights uncovered along with the aligned set of recommendations prioritized by those actions that will take the least amount of effort and produce the biggest lift.
For the first time, they have a data-driven list of action items designed to improve results. It's changing the way marketers plan, and most importantly, it's dramatically shortening the time it takes to generate results. The application of AI-powered marketing and machine learning algorithms produces real business outcomes for people who need more leads to drive revenue.
Square 2 — Building The Agency You'll LOVE!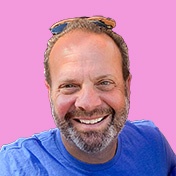 Mike Lieberman, CEO and Chief Revenue Scientist
Mike is the CEO and Chief Revenue Scientist at Square 2. He is passionate about helping people turn their ordinary businesses into businesses people talk about. For more than 25 years, Mike has been working hand-in-hand with CEOs and marketing and sales executives to help them create strategic revenue growth plans, compelling marketing strategies and remarkable sales processes that shorten the sales cycle and increase close rates.