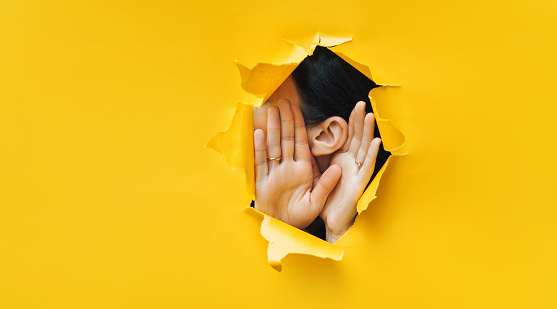 HINT: It's Not One Tactic But Rather How You Respond To The Data And Build Your Action Plans

Businesses continue to struggle with growth. They need more leads to hit sales targets. They need more quality leads and sales opportunities. Companies have been challenged to build a lead generation and revenue generation machine, but why?
Almost everyone knows about the tactics. Today a lot of you know about the technology. Some of you are starting to get tuned into the strategy required to make the entire program work. Now many of you are using the analytics necessary to make smarter decisions.
But this remains one of the biggest challenges facing businesses today, and the pandemic is not making it any easier.
We've worked with hundreds of companies over the past 20 years, and the secret to repeatable and scalable revenue generation is the ability to uncover insights that feed your action plan going forward.
Let's look at this in more detail.
Auditing What You've Been Doing
Almost no one starts from scratch in this area, but this is part of the challenge. Understanding what's working now, what's not working as well as it should and what's not working at all is important. The review of what you're doing extends through strategy, tactics, analytics and technology.
Setting up regular audits across your execution areas should be a mandatory part of your ongoing work.
Here are just some of the areas that need regular audits:
Content

Search

Website

Technology (marketing, sales, service and point solutions)

Messaging

Reporting/dashboards

Campaigns
You should consider doing these audits on a regular basis. Some should be done monthly, most should be done quarterly and then a few others would make more sense to do on a semi-annual basis.
For example, auditing your website monthly will identify areas that need your attention. If you wait a year, you'll end up with a huge list of work that will be much more challenging to tackle quickly. Making smaller ongoing fixes based on data is a much smarter approach.
Messaging reviews are probably one of those audits that could be done less frequently. However, competitive audits might be done more frequently, because you'll stay tuned into the changes being made and what that means to your message, marketing or sales approaches.
Take this list of audits and roll it into your marketing, sales and revenue generation plans. Just like campaigns, planning for regular audits will keep your execution tuned and performing at a high level.
Analyzing The Data
Today there is so much data that it's hard to know where to start, how to organize your data, how to review the data, when to review it and, most importantly, what to do about what the data is showing you. But more on that in the next section.
Data analysis has everything to do with your goals. Once you define your revenue-related goals, coming up with the related data points and dashboards becomes much easier.
Here is an illustration. To generate revenue, you need new customers and new revenue from existing customers. This is important, as many clients don't realize the easiest way to generate revenue is to work with current customers.
Metrics could include new customers, revenue from new customers, customers who buy additional services and revenue generated from current customers.
We'll then work backward to the next level of analytics and look at close rate, sales cycle in days, average revenue per new customer and average revenue from cross-sell and upsell.
You're going to want to look at your revenue cycle at a high level. How many visitors are you getting to your website? How many net new contacts are you getting? How many of them are marketing-qualified leads (MQLs)? How many are sales-qualified leads (SQLs)? How many of those are sales opportunities? How many are you submitting proposals for? What is your close rate?
Looking at these metrics monthly and tracking progress each month is going to unlock incredible insights.
Let's keep working backward and identifying analytics that inform us, like website visitor data, number of new sessions, number of returning visitors, site-wide conversion rate and data on where your visitors are coming from, such as organic, social, email, referral, direct or paid efforts.
From there you can build out campaign metrics and sales-related metrics. Campaign metrics might look like email-related metrics, social media metrics, content metrics, website performance metrics and blogging metrics.
Sales metrics would be pipeline velocity by rep, sales cycle by rep and percentage quota attainment by rep. I'd recommend efficiency metrics as well, like percentage of sales opportunities that close.
This collection of data, when lined up and presented in a visually compelling way, allows experienced revenue growth experts to quickly uncover insights that should be informing action plans and optimization efforts.
Insights Derived From The Data
This is the most challenging aspect of B2B lead generation. It takes years and years of experience to know what the data is telling you.
While the data speaks to me, for people with less experience you need a system to work through the data and uncover the insights that will inform the action plans.
I think it's a bit like a doctor looking at test results. If you're not a trained physician, looking at test results would be like trying to read a foreign language.
But for doctors, they quickly see what's up and what their patients need to feel better. This only comes from years of school, training and professional experiences.
Agencies offer a specifically unique set of value here. They don't work with just one company. They typically work with many companies, and these experiences make agency growth experts much better equipped to quickly look at data and derive important insights.
The more seasoned the agency and the more senior the team, the better they'll be at uncovering insights buried in your data.
Action Plans From Those Insights
Once you have the insights, you'll know what to do to improve performance across your program.
Website underperforming? Here's an action plan:
Identify underperforming pages and create a set of upgrades for each page. Set new performance metrics, install the upgrades and track progress toward your goals.

Identify pages with high exit rates or high bounce rates, and install a pop-up that might redirect a visitor so they don't exit or bounce.

If your pages aren't ranking, look at the keywords, clicks, time on page and quality of the content on those pages. Upgrades in all these areas will improve your ability to rank for keywords.

If your site isn't generating enough leads, look at the content on the site, and consider gating more content or upgrading the quality of your ungated content. We typically recommend clients add more value-oriented late-stage buyer journey offers, which drive leads and sales-qualified leads and don't require a lot of copy work to implement.
You should be able to roll through each area of your marketing tactical plan and your sales execution plan looking for areas where performance could be improved. Create those action items and then execute.
Cycling Quickly And Efficiently
This does bring us to cycling. To create the momentum necessary to generate more and more leads, more and more sales opportunities and more and more revenue, you're going to need to cycle the process of analyze, review, plan and act as fast as possible.
The more you cycle, the better your results.
Can you cycle daily? Probably not. There isn't enough data, and it doesn't change enough each day to require a daily cycle. Can you cycle weekly? Maybe. Depending on your team, the scale of your program and your experience, you could cycle weekly and plan weekly work to improve performance.
I think cycling monthly is the best bet for most companies. When you're cycling monthly, make sure you have enough updates, upgrades, optimizations and experiments to fill up the month. You should be able to get a significant amount of work done in a month to move the metrics significantly.
Once you get good at cycling, consider moving to more frequent cycling with smaller packages of work. This will improve performance, because you'll be acting on data and insights more frequently, getting more upgrades in and making optimization a more regular part of your program.
Finally, sometimes clients express uncertainty about what to work on first. At Square 2, we use a prioritization methodology that I would recommend for you, too. Start with those tasks that take less effort but have the potential to deliver big impact.
For example, an upgrade to your landing page might take only an hour but double the leads that page generates. Fill up your action plan with as many of these small-effort tasks that come with the potential of bigger improvements, then get to the bigger projects that are going to take more effort and more time.
This part of revenue performance management doesn't get a lot of press or attention. It's not sexy like website design, content marketing, email marketing or social media marketing, but the team at Square 2 believes strongly that the secret to success is the audit, analyze, insight and action process.
Square 2 — Building The Agency You'll LOVE!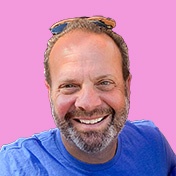 Mike Lieberman, CEO and Chief Revenue Scientist
Mike is the CEO and Chief Revenue Scientist at Square 2. He is passionate about helping people turn their ordinary businesses into businesses people talk about. For more than 25 years, Mike has been working hand-in-hand with CEOs and marketing and sales executives to help them create strategic revenue growth plans, compelling marketing strategies and remarkable sales processes that shorten the sales cycle and increase close rates.