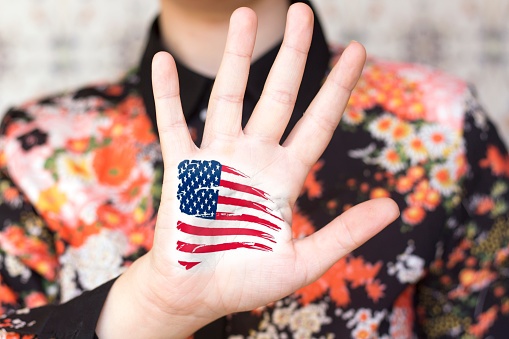 For Sales And Marketing, You Need Programs To Drive Revenue Growth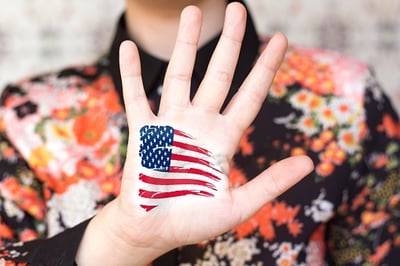 Whether you're tasked with generating leads or turning leads into new customers, you can learn a ton from the training programs of top Olympic athletes.
Why do some of the best athletes continue to be tops in their sport year after year, repeatedly winning gold and creating an epic career that is hard to match?
One of their secrets (besides being tremendous athletes) is their approach to practice and training. They work even harder to create the right training program that reduces their chances of being unprepared, both mentally and physically. By creating a repeatable program that produces predictable results, they win much more than they lose. This approach has a lot of parallels to the digital marketing and sales processes you should be working to implement at your company.
After a lot of research, here are the key elements of an Olympic training program and how to convert the lessons into programs for your revenue generation and growth.
Watch What You Eat
This isn't about what you put in your mouth but rather about what you put in your brain. With so much information available today related to sales and marketing improvement, you have to be careful that what you digest is right for you. For example, best practices are like diets. You'll find tons of them, but not all of them are going to work for your company, your prospects, your marketing, your sales team, your products, your services and your industry.
You have to be careful to understand the context of the free advice you collect. You should be careful to understand the background and experience associated with the person or company sharing this free advice with you. It's a little like not eating everything that's available but instead creating a diet of food that is good for you. Find the information that you trust, find the resources that produce the best content and find the outlets that provide content proven to work for you and your company. Then put together the steady stream of helpful resources needed to fuel your growth.
Visualization
Great athletes see themselves winning. You have to do something similar. You need to have 100% confidence that what you're doing is going to produce results. You can't be afraid to fail. Great athletes are never afraid to lose. They know that losing is part of their game. In your case, failing is going to teach you what not to do, and in most cases, failing actually teaches you much more than winning.
Set A Schedule
Most great athletes run tight schedules. They get up early, eat, work out, study, do aerobics, work out again, watch video, study some more and then perhaps take a break to do something personal or social. Then they start again tomorrow with the same schedule (or a similar schedule).
Great revenue performance needs something similar. People need rhythms to produce great results. That means scheduling time each morning to review results. Then plan your day based on the program performance metrics. Build in time to learn something new or to create a set of experiments for the week. Run your experiments and check on the experiments currently running.
Make your schedule cross departmental by having regular check-in meetings with the sales team. This helps you gauge the quality and quantity of leads. You can ask about the quality of content assets and their effect on the sales process. You can share key sales-related metrics like close rates, sales cycle times and funnel metrics. In the end, having a set schedule to work closely with your sales team is going to dramatically improve your ability to drive results.
Designed Breaks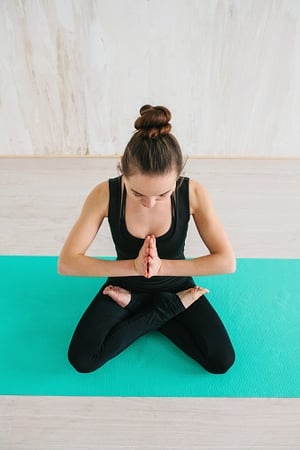 Even the best athletes have to take time off to recharge and regroup. Sports is a highly cerebral activity, and revenue generation is, too. You should identify opportunities for you to get out of your own world and see what's going on in the bigger community.
Consider time during the day to surf the web and look for articles, information and key learnings that you can apply to your program. Get out of the office and go to events or conferences. I recently spent two days at an agency conference and returned with a number of great ideas that came to me while listening to other people talk about their agencies.
Clearing your head and thinking outside of your own paradigm or company norms can be enlightening. It allows you to apply knowledge in a way you would not typically be able to if you had not taken a break from your day-to-day rituals.
Study
Revenue generation is so complex that you have to leave time to study. While there might not be best practices that work "out of the box" for your company, smart people are definitely talking about how to leverage the new tools and techniques to produce scalable revenue growth. You need to dedicate a certain amount of time and energy to reading, studying and getting information designed to help you be a better executer.
In addition, a lot of tools offer tremendous certification opportunities. Google, HubSpot, Marketo, Salesforce.com and even the Online Marketing Institute all offer structured training opportunities to help you improve your skills. Consider putting together a custom curriculum that targets those areas where you need the most help, and start gaining the necessary certifications to round out your skill sets.
Hire A Coach
Every Olympic athlete works with a coach. Even the best athletes in the world have coaches. Tiger Woods was the best golfer in the world when he worked with his coach, Butch Harmon. He left Harmon after years of unproductive tournaments, but now he's back with a new coach. Woods needed coaching to reach top player status. Today's marketers and revenue experts are going to need coaches, too.
Find a person, consultant, agency or team of people who can share their extensive experience with you. It's difficult for you, as a single entity, to know what everyone else knows. Coaches are responsible for sharing information and for guiding you, your company and your program toward your revenue growth goals. It's different than attending a workshop or reading a blog about best practices. Coaches get to know you and the nuances of your program, so they can provide the shortcuts, advice and guidance required to get you to your goals faster.
Use Data To Improve Performance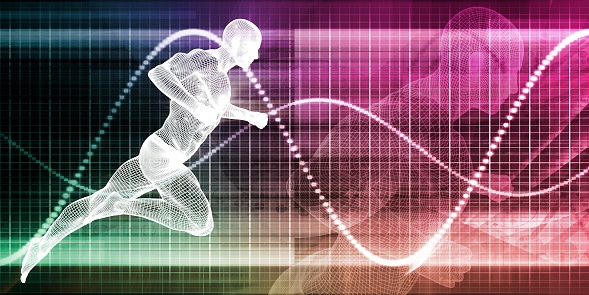 Finally, the amount of data available in sports is only matched by the amount of data available in marketing and sales. Athletes are constantly looking for quantitative feedback on their performance. Speed, accuracy, power, push and the quantitative performance of their bodies are all inputs that go into creating their winning formula.
Revenue generation is no different. Today, data can be leveraged to show you in real time what's working and what's not working so well. From there, you take advantage of what's working well to double down and invest more time and money to drive results with that winning formula.
They key is to know what to look for, when to look for it, where to look for it and what to do about it. How you respond to the data you collect is vital. Website visits might be up, but why? How do you replicate that month after month? How do you accelerate it, so visitor numbers increase even faster? These answers all come from experience and insights into massive amounts of program data. It's out there if you know where to look.
A lot of hard work and heavy lifting is required before you get to climb the podium and accept the gold medal. This seems similar to the hard work and heavy lifting required to get your marketing and sales effort humming to the point where revenue far outpaces the monthly targets that management sets.
Along the way, you're going to make some mistakes and you're going to have to adjust the training schedule accordingly. In fact, you'll probably be making many adjustments along the way until you get the results you're expecting. Today's marketing and sales optimization efforts are similar.
When you combine the benefits from all of these techniques, you end up with a system that produces highly successful athletes. When you combine the results from a wide variety of demand generation and inbound marketing tactics, you should see the leads you need. When you combine the results from adjustments to your sales process, the application of sales technology and improved use of content in the sales process, you'll see increased close rates and shortened sales cycles.
But most importantly, you'll have a program that produces the desired results, just like these amazing athletes.
Square 2 Marketing – Revenue Is Earned With Experience, Methodology And Insights!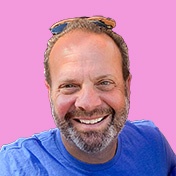 Mike Lieberman, CEO and Chief Revenue Scientist
Mike is the CEO and Chief Revenue Scientist at Square 2. He is passionate about helping people turn their ordinary businesses into businesses people talk about. For more than 25 years, Mike has been working hand-in-hand with CEOs and marketing and sales executives to help them create strategic revenue growth plans, compelling marketing strategies and remarkable sales processes that shorten the sales cycle and increase close rates.