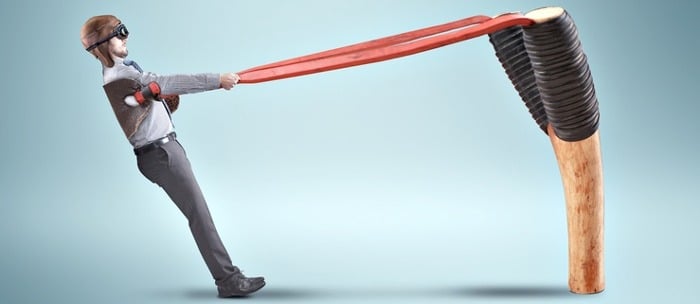 Use These 6 Best Practices To Drive More Leads With Your Blogging Strategy
Blogs – nearly every business has one, but many aren't making the most of this crucial marketing tool. Whether you're straining to come up with new content or struggling to maintain a consistent posting schedule, an inactive or underperforming blog can represent a major missed opportunity.
Businesses that blog not only get 55% more website visitors than companies that don't, they also produce an average of 67% more monthly leads. No wonder that 89% of content marketers used blog posts in their content creation strategy in 2020.
However, despite the obvious benefits of blogging, maintaining a blog takes time, resources and commitment that not every organization possesses.
While the best way to re-awaken a dormant blog is enlisting the help of an experienced inbound marketing team, understanding the best practices that go into a successful blog can help give you a better sense of the task ahead – as well as the opportunities.
Here are some of the strategies that inbound marketing experts use to bring blogs back to life.
1. Be Consistent
When it comes to optimizing your blogging efforts, consistency is everything. Be sure to post blogs to your site and push them out via a newsletter at the same time each week.
Though there's no magic number for how often to post, one expert claims that the sweet spot for SMBs is a minimum of six per month, and a minimum of 12 for the mid-sized and enterprise levels. At the very least, try to blog at least once a week. Building a content calendar can also help you balance out those months where the idea well is running dry.
Remember, consistency is about more than just how often you're posting. The most successful blogs feature regular high-quality posts and a distinctive voice to convey them. Be sure to implement an editing process that checks each post not only for spelling, grammar and accuracy, but also for style. All of these factors will help you build brand integrity and keep your audience coming back.
2. Set Up Conversion Points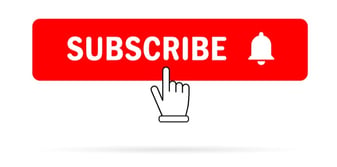 A robust blog won't do much for your business if it doesn't feature clear and consistent calls-to-action (CTAs). To ensure that visitors to your blog remain engaged, be sure to weave strategic conversion points to downloadable content offers, consultations and other compelling offers throughout the pages.
For instance, every page on the blog should have an option to subscribe to receive a newsletter and/or updates. You can place this on the sidebar or within the body of each post. Each blog post should also feature a clear CTA designed to provide further relevant information and to move the prospect along the buyer journey.
But be careful: Having too many CTAs or promoting irrelevant content may hurt your credibility and turn off visitors. Rather than adding conversion points just for the sake of having them, be sure to align your conversion tactics with a larger inbound strategy.
3. Repurpose Existing Content
Delivering original, high-quality content on a regular basis can be a daunting task. Rather than feeling you need to constantly come up with new ideas, work to get as much value as possible from content you already have. Repurposing existing content is a fast and efficient alternative to the diminishing returns of churning out new material.
Think in terms of topics and subtopics. Breaking out the narrower ideas that go into an in-depth whitepaper, for instance, can easily provide the starting material for a half-dozen more focused blog posts. Plus, with so many industries flooded with lookalike blog topics, a narrower approach or new angle can be a differentiator.
Or say you have an existing infographic that establishes your expertise on a particular service or subject. By reworking this data into blog form and exploring it with fresh eyes, you'll be able to quickly dig into the nuances and provide for valuable content the infographic didn't fully cover.
4. Embrace Multimodality
Composing a blog post is no longer just a writer's craft. Producing efficient and affordable multimodal content has never been easier, and it's increasingly key to driving traffic. In fact, blog articles with images receive 94% more views than those without.
Multimodal elements can add a level of creativity that enriches your blog posts. Your marketing team should be able to determine and execute on what's appropriate for your industry, but a healthy mix of information and interactivity is a good way to differentiate.
For instance, a well-placed graphic or interactive feature presents information in a way that amplifies your message for visual learners. Thoughtful imagery can create memorable metaphors and drive home points. Plus, video content has never been more affordable to produce. Be sure to check out our playbook for using video to generate leads.
5. Do Your Keyword Research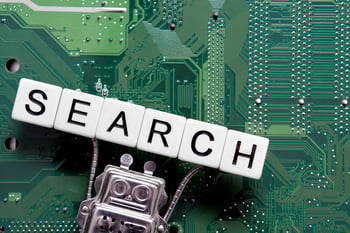 According to data HubSpot compiled, roughly two-thirds of companies use organic traffic to measure their content success. Search is the number one traffic source to blogs across all industries, according to SEMrush research from 2019.
Put these facts together, and it's not too hard to see that optimizing your blog for search is key to driving growth.
While we could easily devote a whole series of posts to the topic of search engine optimization (SEO), any marketing team worth hiring will be sure to check at least the basic boxes.
For instance, consistently targeting headline tags and meta descriptions to a handful of well-researched keywords is essential, as is including backlinks to the rest of your site wherever possible. And don't forget about making it easy to search within your blog as well – be sure to supplement your SEO strategy with strategically chosen topic tags.
6. Promote Or Perish
Your blog is worth talking about, but no one will hear it if you don't get the conversation started through concerted marketing efforts. A thoughtful inbound marketing strategy will leave no stone unturned in putting your blog to work generating leads.
To increase your readership and drive traffic, feature your blog on your homepage, promote it through nurture campaigns and social media, and above all, make sure people know why to subscribe by consistently generating relevant, valuable content.
If you're not sure where to start, consider focusing on top-performing blog posts. If you have a platform like HubSpot or Marketo, identify which posts are pulling in the most traffic and cover those topics more.
Though developing a blog that generates leads is an ongoing effort, adopting the strategies and tactics of inbound marketing experts can help put you on the path to consistently driving growth. Leverage these best practices to reawaken the potential of your blog – and your business.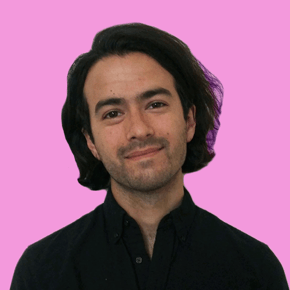 Nick Joseph, Copy Architect
Nick Joseph is a Philadelphia-based copywriter at Square 2. In his other writing life, he's a freelance writer, editor and content strategist. He earned a Ph.D. in English from the University of California, Irvine, where he taught composition and studied the history of American poetry. Before moving to Philadelphia, he lived in Long Beach, California, Sydney, Australia and various parts of the South.