Christmas Comes In September As HubSpot Rolls Out New Features For Their Marketing Automation Suite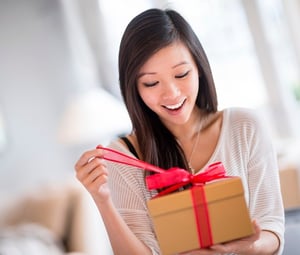 The Square 2 Marketing team looks forward to HubSpot's INBOUND conference every year as excitedly as a kid looks forward to Christmas. Like Christmas, we get together with old friends and new, though we're talking marketing, not singing carols.
And, frankly, one of the things we look forward to are the presents under the tree – the new marketing automation features and functions that HubSpot rolls out.
The presents were delivered last week at INBOUND 2018, when Nicholas Holland, general manager and vice president of product for HubSpot's Marketing Hub division, announced what's new this year.
Here are some of the presents we're most looking forward to playing with.
Customizable Functions For Enterprise Customers
Companies subscribing to HubSpot at the Enterprise level tend to have complex data needs when it comes to their marketing automation software, so they benefit from being able to customize the ways they use HubSpot.
Highlights include:
Custom teams:

You can segment your workforce and control access using the criteria that make sense, such as job function or geographic location.

Custom events:

You'll be able to set up workflows, and track results, for specific campaigns and activities.

Custom bots:

You can program bots to look up customer histories, or their open tickets or contact records. You can specify whatever type of information will allow the bot to respond faster and more relevantly to customer issues.

Custom property searches:

You'll be able to set which properties to search by, such as customer ID. Your custom searches extend to external systems, making it much faster to navigate around complex tech stacks.



New Functions In Marketing Hub
Holland was especially excited to share some of the improvements in HubSpot's Marketing Hub.
Highlights include:
Additional domains:

More URLs are included in Enterprise-level accounts. You'll be able to manage every website within a single brand, such as both .net and .com domains or domains for different countries. You can also host content and segment reports and permissions across all of these domains.

Analytics filtering:

You can set up filters for custom views, such as who's visiting a particular subdomain or which actions people in a particular geographic region are taking.

Email frequency safeguards:

If you have numerous groups or divisions sending emails, it's easy to overwhelm a prospect without even realizing it. New throttling functions allow you to cap the number of nonurgent emails to go out during the time frame you set.



Improved Social Media Functions
Holland said that Facebook has become almost a parallel sales funnel to Google. He announced several improvements to ways of using Facebook and other social media platforms, and tracking results:
Enhanced social permissions:

These allow better participation in social media posting by team members, while retaining the ability to review posts before they're published.

CTAs that function within Facebook:

CTAs can be set within Facebook posts that will send a prospect to Messenger, instead of to an external landing page.

Content delivery within Facebook:

If the prospect opts into a Facebook subscription, you can broadcast content through Messenger – no need for email, landing pages and forms.

YouTube integration:

The 22% of HubSpot's customers who post on YouTube will be able to track their YouTube analytics through their HubSpot account.



Posting And Tracking Video Via HubSpot
Given the growing importance of video as a content-delivery medium, HubSpot made it a priority to develop the HubSpot Video Marketing platform, available at the Pro and Enterprise level. Customers will be able to load and stream video via HubSpot, and to link them to analytics, CTAs and video-triggered workflows. It will also be possible to create and deploy personalized videos.
Improving Your Marketing Program's Effectiveness
Now that we've ripped open all the presents, the Square 2 Marketing team members just have to decide which to explore first! The content team is eager to start creating even more videos, now that they're easier to embed. Client services is looking forward to crunching new numbers in new ways with the customizable analytics functions.
Square 2 — Building The Agency You'll LOVE!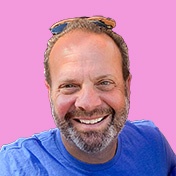 Mike Lieberman, CEO and Chief Revenue Scientist
Mike is the CEO and Chief Revenue Scientist at Square 2. He is passionate about helping people turn their ordinary businesses into businesses people talk about. For more than 25 years, Mike has been working hand-in-hand with CEOs and marketing and sales executives to help them create strategic revenue growth plans, compelling marketing strategies and remarkable sales processes that shorten the sales cycle and increase close rates.