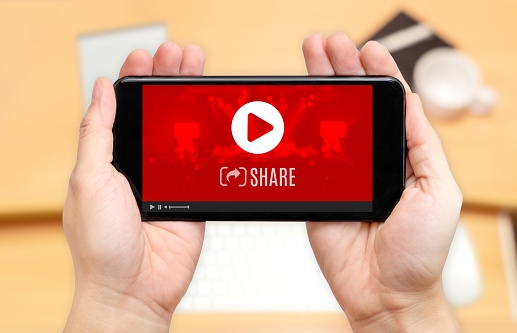 Sales Is Undergoing Its Own Digital Transformation; Get On Board Now!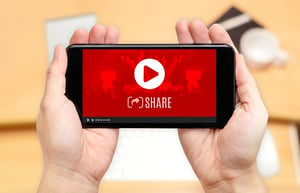 Marketing is changing faster than ever before. Email marketing, social media, websites, search and content have been in hyper-growth modes for the past few years. Even for agencies specializing in digital, it can be challenging to keep up with all of the changes.
To make revenue generation even more challenging, sales is getting into the game, too. Today, how we sell looks nothing like how we sold even 12 months ago.
Video is one of the tools quickly becoming a mandatory element in the sales process.
Not only has technology made it easier to automate sales, but technology has allowed us to highly personalize sales in a way that is fulfilling the goal of a one-to-one sales experience that helps prospects make decisions quickly and helps you be their decision more frequently.
Here are six ways we've been working with clients to add video into their sales process to reduce sales cycles and increase close rates.
Video Tip 1: Help Them Get To Know Your Extended Team
Your prospects are people, and people do business with other people. The more people in your company you can introduce to your prospects, the more chances for that emotional connection required to get the sale. Plus, you'll have more chances to match personalities, interests and backgrounds, and to show your diverse skill sets.
You never know who will connect with whom. If your prospect only gets to know the one sales rep they've been assigned to, you're limiting your chances of making connections. Video is an easy way to show off different team members, different skill sets and different personalities.
You'll have to strike a balance here, as you can't introduce prospects to 20 people and expect them to deal with that. But you can go from one person to three or four people, especially if you have a long and challenging sales cycle.
In the next section, we'll show you how to map out what and who should be featured through the proactive use of video in the sales process.
Video Tip 2: Educate Them With Content In Context
If you've been reading our previous articles, then you know about the guided sales process. Sales reps should be guiding prospects along their buyer journey, educating and advising them along the way instead of trying to sell to them.
In this approach, you're actively listening to their issues, pains and challenges. You proactively provide educational material to help them learn about those areas that represent their biggest challenges.
Instead of forwarding blog articles, whitepapers or e-books, try using short snippets from your team of experts that deliver the same content but in video formats. Depending on your personas, you can always follow up with additional materials, but in some cases those videos (if done right) are going to be powerful, emotional and compelling.
Here's a practical example: Consider the software company that offers fast implementation, and the prospect who has been burned by implementations that took months and never fully wrapped up. The video, from the implementation team lead who would be assigned to their project, outlines the six steps they follow and the schedule associated with their implementation.
Once the video wraps up with the team lead's email address and personal cell phone number, you know that prospect is going to be much more comfortable and safer than without content like this.
Getting prospects to feel safe is the name of the game in sales, and video delivers almost every time.
Video Tip 3: Share Other Client Successes
Like it or not, almost no one believes salespeople. Marketers aren't much better. Both teams will say and do anything to make a sale. It's a bad rap, but it's one we've earned over the years, unfortunately.
Your prospects don't believe you. But they do believe your customers.
If you can create a library of customer videos that allows current customers to share their experiences directly with your prospects, you'll have a video asset that goes a very long way in making your prospects feel safe.
You can create industry-oriented customer success videos. You can do role-based customer success stories. You can do application-specific customer success stories. You can do product- or service-based customers success videos. You can even do challenge- or issue-specific stories.
There is no limit to how you slice and dice this, but building this library takes time and it takes strategy. The more specific you can make this, the better it will work.
One note of caution: Don't send these types of video too early in the sales process. Prospects need to be ready to hear from your customers. If you send them too early, your prospects won't be ready to internalize or process the messages.
This is where understanding the buyer journey and mapping your sales process (including video content) is key to delivering a remarkable prospect experience.
Once your prospect is starting to ask buying questions like, "Who else have you worked with who had my issue or is in my industry?", that might be the cue to send out a video like the ones we've been discussing in this section.
Video Tip 4: Swap Out The Demo For Video
Software companies love the demo. Unfortunately, most don't execute the demo in a way that makes prospects feel safe.
Instead, consider using video snippets of the actual product. Create a library of short videos that illustrate the specific challenges users face and how the product helps with those issues.
Have a problem with reporting? Send a video that shows how easy it is to produce reports.

Have a problem with alerts? Send a video that shows how easy it is to set up alerts, what the alerts look like and how easy it is to click on alerts to remedy the situation.

Have a problem with handling multi-national currencies? Send a video that shows how your product allows users to change the currency calculator and with a single click redo all of the reports and dashboards.
Now you can spoon-feed your prospects the right demo content at the right time and align it with their exact issue or challenge. You can even send different videos to different people within the organization depending on their role and issue.
It's so much more effective than asking the CFO to sit through the demo that starts with "login" and ends with "reporting" when he only cares about the currency issue.
Video Tip 5: Use Video As Part Of An ABM Campaign
Account-based marketing (ABM) is one of the hottest campaign ideas on the planet right now, but almost everyone is struggling with the connect and engage stages because prospects in ABM campaigns don't know why they should care.
Yes, better messaging could help, but video can help too. No, not those silly GIF videos of Spiderman, but rather honest and authentic videos that help tell your disruptive and emotional story.
Not convinced? Here are some video marketing stats that prove it produces lift and improvement in key marketing metrics. For more, click here to visit the original source of this data.
An initial email with a video receives an increased click-through rate by 96%.
Video attracts two to three times as many monthly visitors.
Blog posts incorporating video attract 3x as many inbound links as blog posts without video.
Combining video with full-page ads boosts engagement by 22%.
Having a video on a landing page makes it 53% more likely to show up on page 1 of the SERP.
Videos up to two minutes long get the most engagement.
Video on a landing page can increase conversions by 80% or more.
Marketers who use video grow revenue 49% faster than non-video users.
59% of executives agree that if both text and video are available on the same topic, they are more likely to choose video.
Social video generates 1,200% more shares than text and images combined.
Views on branded video content have increased 258% on Facebook and 99% on YouTube as of June 2017 (via Tubular Insights).
New connections and getting people who don't know you to engage with your content is the key to a successful ABM campaign. Video is going to be a native asset that drives both connect and engagement rates up and to the right.
While using it might present a slight delay in getting the ABM campaign out the door, in the end you'll see more sales opportunities and more new customers from an ABM campaign with video than one without it.
Video Tip 6: Give Video To Your Internal Champion To Help Tell Your Story
Finally, how many times have you had to let your internal champion take your recommendations (or presentation) to their boss, the CEO or even the board?
You've spent months working on this opportunity, and now you're not even in the room during the presentation. You tried your hardest to get access, but you were denied time and time again.
You don't know what they're saying, what questions are coming up or how they're answering those questions. You're in the dark.
Video gives you a solution.
Create a video that features you and your team telling your story. Give it to your champion and ask that they share it with the CEO or board. Don't try to recreate the 45-minute deck presentation, but give them the three-minute version of how you can help them, how you're uniquely equipped to do so and what they should expect (real business outcomes) from working with you, your company and your product or service.
It's not the same as you giving the presentation, but it's going to give you a chance to be in the room, proactively address issues and put your best foot forward.
It's going to separate you from the other options, and it's going to show you care about this company and how you're putting in the effort to help them. It's going to check a lot of boxes and give you your best chance in a tough situation.
I can't remember the last time I had a straight phone conversation with anyone related to work. These days, conversations happen via video calls, and that trend is going to continue.
This means everyone is going to be getting a lot more comfortable with video in business. Sales is leading that charge because people make purchase decisions, and people make those decisions emotionally. Video is the perfect way to get your prospects more emotionally vested and connected with you, your company, your products and your services.
Like everything else in sales and marketing today, don't launch in without a clear strategy and thoughtful planning. Disjointed, disconnected and misaligned video can do as much damage as not having any video.
Ready to jump into video for the sales game? Below are a couple of suggestions for how you can get started today with little or no investment and start experiencing the advantages yourself.
Square 2 — Building The Agency You'll LOVE!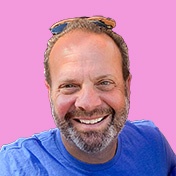 Mike Lieberman, CEO and Chief Revenue Scientist
Mike is the CEO and Chief Revenue Scientist at Square 2. He is passionate about helping people turn their ordinary businesses into businesses people talk about. For more than 25 years, Mike has been working hand-in-hand with CEOs and marketing and sales executives to help them create strategic revenue growth plans, compelling marketing strategies and remarkable sales processes that shorten the sales cycle and increase close rates.