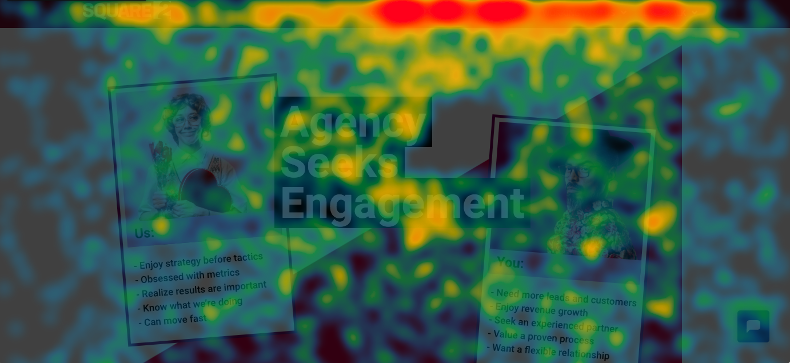 With data from heat-mapping analytics, you can turn lukewarm website performance into a hot showcase of the best your business has to offer your prospects and customers. Taking user experience and engagement to a new level has a high probability of translating into increased revenue for your business.
Here's a quick refresh on what heat mapping is, the types of mapping software programs to choose from, and the most popular and useful types of heat-mapping tools available.
Heat Mapping Easily Defined
Heat mapping is exactly what it sounds like: Identifying high and low areas of website engagement based on thermal imaging, with blue tones for cold areas and red tones for warm areas – and everywhere in between. It's like looking over your website visitors' shoulders!
At the highest level, heat mapping analyzes user interaction on your website so you can literally see what is working and what's not. Warmer colors mean better activity, while cooler colors show areas for improvement.
Hot Heat-Mapping Software
Although many heat-mapping offerings are available, here are some of the most popular:
Hot Heat-Mapping Intel Tools
Four of the most widely used heat maps include:
Click heat mapping – Click mapping gives you insight into the most and least clicked calls-to-action (CTAs). In mobile devices, click maps offer insight into the taps on device screens and the user experience, which is very different than on a laptop or desktop computer.
Scroll heat mapping – Scroll heat maps show you exactly how far a user delves into the actual pages of your website by tracking where they end their user experience on each page.
Mouse movement heat mapping – Also called hover mapping, mouse movement provides insight into the areas where visitors slow their cursor and spend time

–

and where they don't. We all move the cursor as we browse, and this mapping shows us where visitors stay and where they don't.
Attention or eye-tracking heat mapping – Eye tracking offers valuable insight into areas most viewed by providing thermal imaging data on how long someone was on a section of your website and how many times.
Turning Up The Heat On Your Website's ROI
Here are three areas to use heat-mapping data to optimize your website performance for higher returns:
1. Content Optimization
Scroll, attention or eye-tracking and mouse movement heat mapping give valuable insight into whether your website pages and content offers are intriguing, interesting and worthy of your visitors' valuable time.
Are your gated pieces converting at a poor rate? Are non-gated pieces getting the attention you want them to get? Installing heat-mapping software on your website can help you understand how your content is performing, including where and how visitors are engaging with your content and if they leave your page or content piece as soon as they start to read it.
Using the thermal-imaging data from your heat maps, you can more fully understand areas with problems. Is your content too long? Do sections of a website page or piece of content have more blue (colder) areas? Are your visitors not clicking on links that may be part of your content?
Using this data, rewrite portions of your content to be more succinct, or edit content into smaller, more digestible sections. Test reworked copy and even imagery. As with all of your website and content improvement, A/B testing is a valuable approach that can further provide real-time feedback.
2. Optimize For Mobile Responsive Web Design
Using click mapping to evaluate taps on device screens can help you tighten up the user experience and aid you in improving not only the user experience but also engagement and activity.
By studying the data click mapping provides, you can see areas where your mobile visitors may be struggling. Is your content too long for a mobile device? Does it break awkwardly in some areas? Is the user forced to scroll for too long? Are CTAs hidden and not easily seen? Do conversion-based landing pages offer too much copy? Do you have too many form fields for easy mobile engagement?
By revising your content based on the heat-mapping findings, and taking a harder look at your web pages, landing pages and content offers in the small space of mobile devices, you can make major improvements in engagement time, form fills and conversion rates.
Reduce the number of taps for a visitor to take action. Consider much smaller content sections that render well on mobile, revisit your navigation and make sure the menu is simple and easy in this reduced size format.
As with all optimizations, A/B testing is crucial and will provide even more evidence on just how successful your mobile experience is.
3. Optimize Calls-To-Action (CTAs) For Increased Conversions
Click, mouse-movement and eye-tracking mapping can give you valuable insight into why your visitors are or aren't click happy.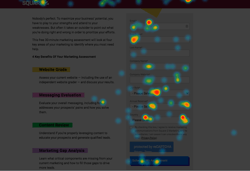 Are some of your CTAs getting great engagement rates while others are practically ignored? Are some of your CTAs in lower areas where your heat mapping shows a drop-off in scrolling? What are some common traits that you can identify where CTAs are more successful?
Take a good look at all of your CTAs on your website pages and content pieces, specifically ones that show poor engagement from your heat-mapping intel. If a CTA is in a crowded part of your website or content offer, consider moving it to a more spacious area to reduce distraction. Test a new CTA in an area that's already attracting more user engagement.
It's perfectly fine in optimization to swap one CTA out for another and see what A/B testing finds. Of course, scrutinize the copy in your CTA and consider shorter, more descriptive and more intriguing messaging.
In addition to adjusting the physical placement of lower-performing CTAs, use striking color accents on or around your CTA, add directional graphics like arrows or checkmarks, add an image that correlates to the topic or use a graphic icon to represent what the visitor can expect when they take action.
In conclusion, consider which heat-mapping tools are right for you and your needs. Most people don't need to use the full suite. Match up your needs to what you already know about your website performance without heat-mapping tools (low conversion rates, bounce rates, time on site, etc.).
Square 2 — Building The Agency You'll LOVE!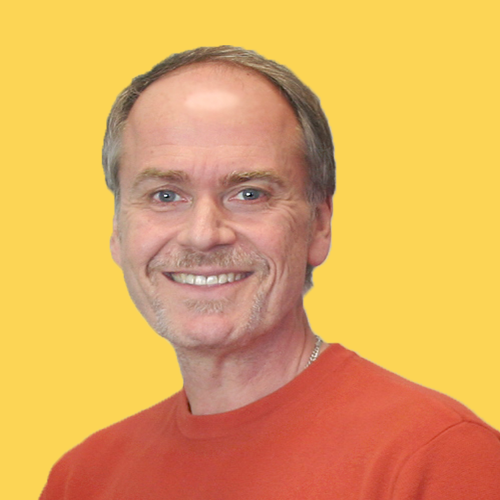 Frank Tolkacz, Senior Growth Strategist
Frank Tolkacz is a Senior Growth Strategist at Square 2. He has more than 20 years of agency experience in strategic planning, marketing, copywriting and account management across consumer, B2B, pharmaceutical and retail lines. Frank has played a major role in developing campaigns that included print, interactive, direct marketing, and TV and radio spots for Merck, Wyeth and Sovereign Bank, just to name a few.