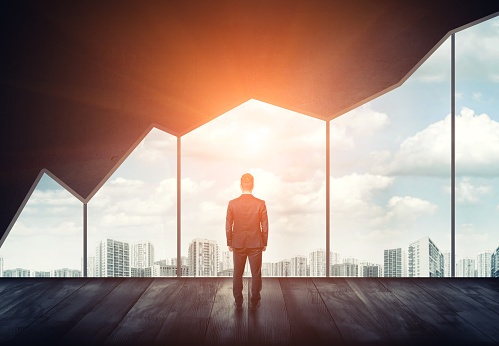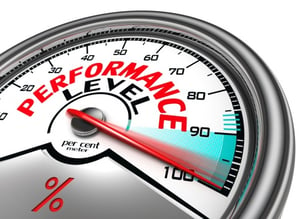 One of the most challenging aspects of being consistently successful in sales is securing appointments with key, high-value prospects that do not yet know you or the value you may offer them.
The most effective sales method to getting these meetings is through referrals from your existing customer relationships. You should be asking for referrals routinely.
Below are scripted email templates that are highly effective at securing introductions and appointments using your existing network of key contacts.
Sales Method #1: Leveraging Existing Contacts To Secure Appointments With New, High-Value Prospects
Here's the typical scenario: You meet with or speak to the decision-maker of an existing, happy customer. You have earned the right to ask for a referral, and the customer wants to help you.
Or, perhaps you receive a lead from a trade show or event, where a person you're talking to says, "You should talk to (fill in the blank) at XYZ company."
The wrong response: You say, "Thank you so much for referring me." The customer responds, "No problem. Just send me some info, and I will pass it along to them." Your response is, "OK."
You then email bunches of product and company literature to your customer. The customer emails the info to your referral (you hope), and then you wait for the phone to ring or for an email from the unknown referral. In most cases, the opportunity to get introduced to the new, high-value decision-maker has vanished.
The right response: You say, "Thank you so much for referring me. If you don't mind, I can provide you with a simple template you can use to introduce me. You, of course, can change anything you wish. This will save you time and help me to start a conversation." The customer responds with "OK" nine times out of 10.
Here's the email verbiage you send to your customer:
Dear [Customer Name],
Thank you again for your generous support to introduce me to a colleague. As promised, below is the verbiage that you can use to make the introduction.
"[Referral Name] - I want to introduce you to Jane Smith, president at ABC Company. Jane and her company have helped us increase membership and grow our loan portfolio. She and her company focus exclusively on the credit union market. I believe you would benefit from knowing Jane and her company."
"Jane - I want to introduce you to [referral name), CEO at XYZ Company. [Referral name] is a friend and colleague of mine. He/she likely faces many of the same challenges increasing membership and loans that you and your company helped us with. Given your mutual commitment to improving credit union success, I thought an introduction and meeting would benefit both of you."
Sales Method #2: Helping Your Network Of Contacts To Succeed
In this scenario, you want to connect two people within your network. Both would benefit from knowing each other. The more you can help people within your network, the more eyes and ears will be looking for ways to help you.
Being known as a "connector" in your circle of colleagues and relationships makes you more valuable to all of them. Create a goal to connect at least four people each week and you will quickly begin getting reciprocal connections. Your professional network will grow and people will want to help you succeed.
Use the following verbiage when connecting colleagues:
"Steve – I want to introduce you to Bob Smith. Bob is the owner of ABC Financial. ABC Financial provides immediate working capital for small to medium-sized organizations in an innovative, less traditional method. We discussed the type of clients you work with and there appears to be alignment with the clients you serve."
"Bob – I want to introduce you to Steve Smith. Steve is the owner of DEF Consulting. DEF Consulting provides outsourced HR functions for small businesses. DEF can package the following functions together, or as individual services, to complement a company's current HR function - full HR outsourcing, recruiting solutions, HR compliance, and training and payroll solutions. He is one of the most connected people I know, with a heart for serving others.
You both tend to focus on similar clientele, so I thought a meeting would be mutually beneficial to you both. I hope you two get a chance to connect."
Try these scripted emails, and see how they help you secure more referrals and become a better connector within your professional network.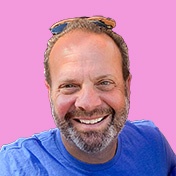 Mike Lieberman, CEO and Chief Revenue Scientist
Mike is the CEO and Chief Revenue Scientist at Square 2. He is passionate about helping people turn their ordinary businesses into businesses people talk about. For more than 25 years, Mike has been working hand-in-hand with CEOs and marketing and sales executives to help them create strategic revenue growth plans, compelling marketing strategies and remarkable sales processes that shorten the sales cycle and increase close rates.