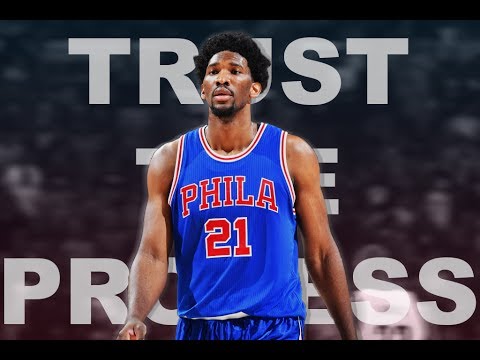 Everything You Do For Your Sales And Marketing Efforts Should Be Part Of A Designed Process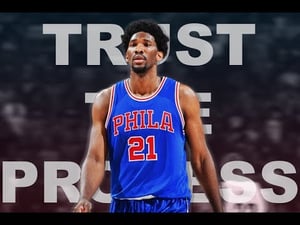 The Philadelphia 76ers won their first playoff series since 2012 on Tuesday night. They have not had much success in recent times, winning only two series in the past 15 years. But this year looks and feels much different.
What's different is the 76ers are emerging from a series of moves that are part of a larger strategy. The 76ers have adopted the "trust the process" mantra to help explain what they've been doing and how they've been doing it. While it seemed strange, different and uncomfortable for fans, sports experts and league officials, we're all seeing first-hand what happens when you create a plan, stick to it like glue and execute to that plan.
In short, you have the opportunity to do something remarkable.Here's why it's important to trust the process around sales and marketing at your company.
Building A Winning NBA Franchise Is Complicated; So Is Building A Revenue Generation Machine For Your Company
A lot goes into creating a winning basketball team in the NBA. You have the front office, ownership, players, culture, salary cap, facilities, injuries, draft, trades, free agency and an overarching desire to have a profitable team that wins multiple championships. That is a lot of moving parts, with a lot of complex personalities in play. A lot has to go right for the plan to work, and a lot can go wrong.
I see a lot of similarities when I look at the work required to build a revenue generation machine for a business. You have the CEO and other leaders, the salespeople and marketing team members, company culture, budgets and required investments, a sales process that might need changes, new marketing tactics that might need to be applied, the changing prospect buyer journey, the metrics and analytics associated with the science of revenue, and the overarching desire to see revenue improving month over month in a predictable way. A lot has to go right for the plan to work, and a lot can go wrong.
You need a trusted team of people who are executing an agreed-on plan, and you need a process that you've also agreed to, so that everyone is always on the same page. This is going to help you minimize the risks, take advantage of the opportunities that present themselves along the way and get you to your goals in the most expeditious way.
You Need To Stick With Your Strategy, Plan And Blueprint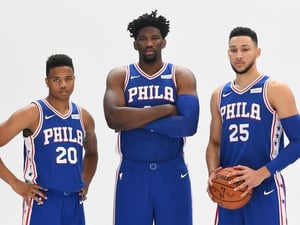 Without a map, you're lost. Without a plan, you're just guessing. Without a strategy, you're not going to win anything.
The big challenge around planning and strategy is that it's hard work and it takes some skills that are not always prevalent in your company. It takes foresight, it takes leadership and it takes innovative thinking. You have to zig when everyone else zags.
The Sixers went all-in on their plan. They ignored high-profile free agents, they drafted injured college athletes with tremendous upside potential and they were willing to be horrible for season after season to get into a position to draft the best players available. They took some chances that paid off (but some did not). What they did that few organizations are capable of doing is stay on track. They stuck to their plan. No matter who said what, no matter which moves looked good on paper, and regardless of what the fans and the media said, they didn't waver.
As business leaders, there is a lot to unpack here. You have to create the plan and you have to buy into all aspects of the plan. You have to trust that the plan is going to execute as designed and that you'll be able to adjust as needed. You can't be swayed by what your brother-in-law thinks, you can't change your mind every time one of your peers suggests something different, you can't be intimidated by what your competitors are doing and you can't abandon the plan as soon as one aspect goes south.
Improving revenue generation at your business is a marathon, not a sprint. Think you're going to do one thing tomorrow to fix your entire sales and marketing efforts? That's not happening. You need to invest years into adding, adjusting, optimizing and tweaking everything you do from a sales and marketing perspective. If you give up and start again, you've wasted the time and energy invested in making the changes you agreed to. It's your fault, no one else's. Trust yourself, trust your partners and trust the process.
You Need Experts And Talent (And You Need To Pay For It)
Unless you've upgraded marketing, relaunched sales, and built sustainable, repeatable and scalable revenue generation machines for 20 or so companies over the past 15 years, other people have more experience doing this than you.
The Sixers brought in experts to take care of key parts of their plan. They sought after those experts and they listened to those experts. They paid those experts for their expertise and made sure they were an integral part of the process.
You are great at what you do. Whatever your business is, that's your passion. You need to surround yourself and your team with people who have a passion for driving leads for your business, who have a passion for turning those leads into sales opportunities and who have even more passion for turning those sales opportunities into new customers for your business. The experiences you've collected in sales and marketing are probably from 10 years ago. Today, it's done differently with science, analytics, intelligence, insights and software.
You need people, teams and agencies who have done this 20, 50 and 100 times before at a wide variety of companies. You want people with a track record of success, who have experiences that you can leverage as you execute your plan. You want people who are going to tell you what to do, help you understand why, teach you how to do it and provide you the tools so that one day you can do it for your own business. This is worth a lot of money, and you should be comfortable investing in this type of expertise to set your business up for the future, just like the Sixers are now set up for the future.
You Need To Have Realistic Expectations, Timelines And Agreements On Results
You can't have a team of young players, random free agents and old vets and expect to compete for a championship. You have to be realistic about your abilities. For three years in a row, the Sixers won fewer than 20 games per season. No one expected them to do any better. Everyone knew they needed a few years before they could compete.
The same set of expectations is going to be key when you're working on your sales and marketing. Typically, this falls into two specific types of expectations — results and the investment required to generate said results.
First, when you're getting only a handful of leads a month from your marketing, expecting this to ramp up dramatically in just a few months is unrealistic. It's possible,but it's not likely. When your website is horrible, you don't have enough content, you're not found on search engines, you don't promote your content, you're not emailing your prospects and you have no social media presence, the fixes required to turn on all of those tactics might take months.
Next, if you have big goals, be prepared to invest big money. The bigger your goals and aspirations, the bigger your wallet. We simply can't take you from 10 leads a month to 100 leads a month on $1,000 a month. No one can, and anyone who says they can is lying to you. You need to have realistic expectations about the performance of your program, and you need to have realistic expectations on how much it's going to cost to move the needle to where you want the needle to go.
When it comes to expectations, you have to be realistic about your own organization, too. You can't expect your agency to do all of the heavy lifting. It's your business. You're going to have to invest some sweat equity, too. Make sure that the timing, the investment and the level of participation are all clearly explained and agreed to before you start to trust your process.
You're Going To Make Mistakes And Have To Live Through Setbacks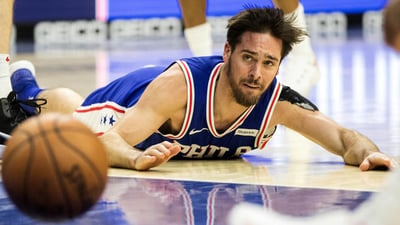 The Sixers drafted Markelle Fultz with the first pick of the draft and he didn't play for almost an entire season. Clearly, that was not the plan. No matter how great your plan, expect to have setbacks, mistakes and misfires. But you don't trash the plan when you run into a pothole. Instead, you regroup, reassess and press on.
I can't tell you how many companies I've seen give up on their plan at the first sign of stress. What I think is that these people never truly bought into their plans, they never really expected them to work and they never went all-in to make their plans work. You have to expect a struggle. The struggle is what makes achieving your goals so satisfying.
If you have the right plan, if you've bought into the plan, if you have the right people and you trust your people to deliver, and if you've invested properly in your plan, then you owe it to your entire company to see it through and to make your plan work.
In the case of the Sixers, they surrounded their team of young, up-and-coming players with a set of perfectly matched veterans, and the result is a tough, determined, aggressive and highly motivated team. It took them a few tries, but they trusted their process and now they're winning big.
Never Give Up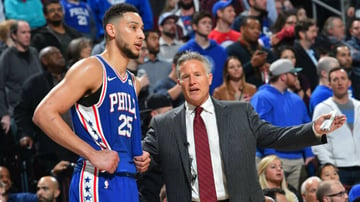 Being successful in business has a lot to do with stamina. You can never give up. When you get punched, you have to punch back. When you get knocked down, you have to get back up. Nothing worth doing is ever going to be easy. Building a revenue generation machine is not going to be easy. It's not going to take weeks, and it's not going to come without some struggle.
HubSpot found that only 23% of people surveyed report hitting their revenue goals. That means 77% of the people are missing those important numbers. It's not because they're not smart; it's because they don't have a plan. Instead, they jump from agency to agency, from tactic to tactic and from hot idea to hot idea without ever sticking to their plan.
If you take only one idea away from this article, it should be that you need a plan and you need to stick with it. The people who see massive success are the ones who have patience, who let the plan run its course and who continue to invest in making things better. Those are the people who see month-over-month increases in leads, sales opportunities and new customers.
There might be more business lessons in the 76ers story than you even know. The majority partner who owns the team is Josh Harris, a private equity investor who also co-founded Apollo Global Management, one of the world's largest alternative investment firms.
People who invest money in companies have a process for vetting potential investments. They have a process for taking over those companies and creating a strategy for turning those companies around or optimizing the value of those businesses. They install smart people in those companies and they let them execute the agreed-on plan. They have a timetable, they have expectations around results that have been agreed on and they hold their people accountable. While not every investment pays off, enough do to make them and their investment firm a lot of money, meaning this is a proven process — it works.
Today, too many people are looking for microwave results. They want sales opportunities immediately and leads in 30 days. These requests are unreasonable in most cases, because the current state of their sales and marketing is similar to where the Sixers were when Harris and his team took over.
Wins would have been great, but they had no coach, no talent, no game plan and no strategy to turn the team around. The only way to create value was to develop a process and trust the process. Now you're seeing the results, and they are far more impressive than had a bunch of quick fixes and bandages been applied. Try to make the same strategic and long-term decisions for your company.
Wouldn't a repeatable, predictable and scalable revenue generation machine be so much better than a few months with a few extra leads? Play the long game and you will be rewarded handsomely.
Square 2 Marketing – Revenue Is Earned With Experience, Methodology And Insights!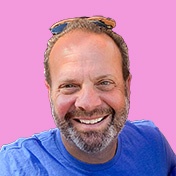 Mike Lieberman, CEO and Chief Revenue Scientist
Mike is the CEO and Chief Revenue Scientist at Square 2. He is passionate about helping people turn their ordinary businesses into businesses people talk about. For more than 25 years, Mike has been working hand-in-hand with CEOs and marketing and sales executives to help them create strategic revenue growth plans, compelling marketing strategies and remarkable sales processes that shorten the sales cycle and increase close rates.