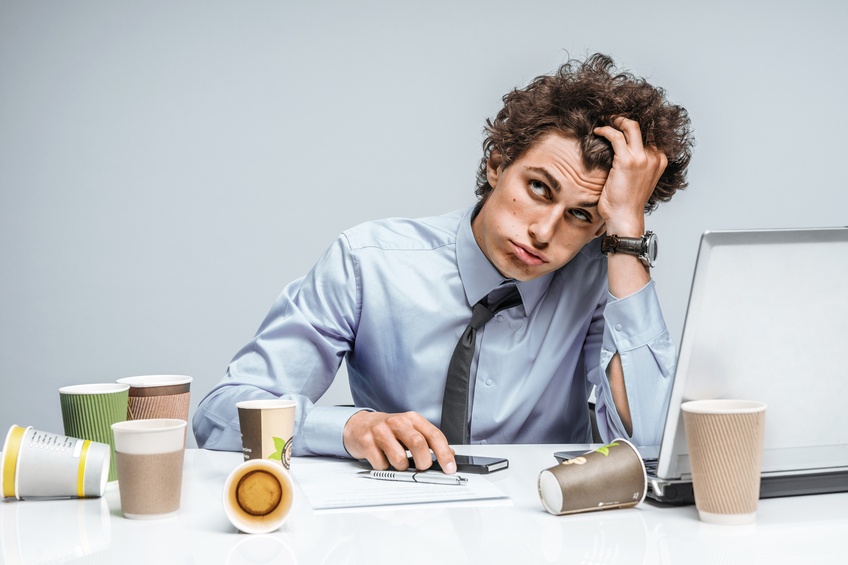 And Here Are 6 Reasons To Do So
Actually, let's put a finer point on this. It's not just OK for in-house marketers to ask an agency for help, it's pretty damn smart.
After dozens of engagements with all types of client teams, I can confirm – those that involve in-house marketing teams are some of the most focused, productive and successful partnerships. They're also the most satisfying for everyone involved.
The marriage of deep brand knowledge and specialized expertise fuels engagements that have the feel of a single cohesive team. It's a recipe that positions the agency for success and drives the results the in-house team desires.
So then why do so many in-house marketing leaders bristle at the idea of bringing in an agency?
Sometimes they believe they were hired to do a job and feel obligated to do that job without outside help. Sometimes they recognize the need for support but worry about how it will look if they propose an agency partnership. Other times it's simply the belief that working with an agency isn't cost-effective.
While understandable, these are misconceptions rather than sound reasoning. Whether because of pride, optics or the perceived cost, the idea of working with an agency is too often rejected out of hand without full consideration of the benefits, many of which reflect well on the in-house team.
6 Advantages Of Pairing Your In-House Team With Agency Talent
When organizations think about marketing, it's often in binary terms: We can hire in-house or contract outside support.
When they opt to hire in-house, it often leads to unfair expectations that the team they build can do everything. That's a tall task even for larger in-house teams, never mind those staffed by one or two people.
In reality, the ideal state may be a combination of in-house and agency talent working in tandem. Here are six advantages of teaming up with an agency partner.
1) Get Stuff Done Fast And Hit Your Goals Faster
In-house marketing teams typically come to the table with clear goals. They know they need a website built and what it needs to do. They have ideas about specific campaigns they want to run to meet organizational goals. Usually what they lack is the time and resources to pull together everything they'd need to quickly make those ideas a reality.
The right agency partner, especially one that specializes in sprints, can come in and quickly do the work you need – and at an elevated level – in short order. A website that might take your time-strapped team six months to build can be launched in 30 days. A fully realized campaign, from strategy to launch, including the development of several content pieces, can be completed in just a few weeks.
By nature, the average agency is built to move faster than most in-house marketing teams. It's part of the gig. But some are purpose-built to move even faster and can deliver projects in a fraction of the time of a typical agency.

2) Tap Into The Expertise Of Specialists
As digital marketing has evolved, the things you need your team to do have become incredibly specialized, to the point where it's all but impossible to build an in-house team that can do it all. A full-service agency staffs those specialists so you don't have to.
From marketing strategists, copywriters, designers and developers to revenue ops, MarTech specialists and everything in between, a full-service agency can provide access to the type of focused expertise today's marketing demands.
3) Build A Comprehensive Strategy
Sometimes in-house marketers come to agencies just to tap into their talent – the writers, designers, developers and RevOps specialists that can carry out their strategy. However, more often in-house teams come in with strong ideas around what they want to do but without a clear view on how to execute those ideas.
The right agency partner will have the chops to build a comprehensive end-to-end strategy customized to your needs and designed to meet your specific goals. Rather than expecting you to have all the answers, your agency will lean on you for a big-picture view of your goals then provide a detailed road map of how to get there.
4) Get A Flexible Team That Evolves With Your Needs
Hiring an in-house team often requires tradeoffs. With a limited hiring budget, you're forced to balance and prioritize competing needs. But hiring a copywriter doesn't change your need for a designer, analytics or marketing automation.
Again, a full-service agency will have all of these bases covered and will be able to make those resources available to you as they're needed. You can leverage an ace content team to create assets for a few weeks, then take advantage of a paid marketing specialist or marketing automation team to launch a targeted campaign – all within the same budget.
5) Scale Your Team In A Cost-Effective Way
One of the biggest benefits of working with a true agency partner is that you can scale your team to meet your needs in a cost-effective way. The right partner will work with you to create a flexible budget that aligns with your needs.
So if you need to redesign your website, you can engage in an eight-week sprint that pulls in a senior writer, editor, designer and developer, plus UX and SEO specialists, at a fraction of the cost it would take to hire one full-time employee. When the website is launched, you can scale down that team and your investment to focus on measuring and reporting on performance until there's a need to ramp up for a demand generation campaign or industry trade show.
This ability to scale up and down allows small marketing teams to do the work of a fully staffed marketing department for a much smaller investment. There's a right time to build out your in-house team. But it is a significant long-term investment with costs beyond salary, from recruiting, onboarding and training to taxes and benefits. When you work with an agency, they have already assumed those costs.
6) Free Your Team To Focus On Its Core Work
Even those organizations with robust marketing teams find it difficult to do everything that needs to be done. A standard team might include a director, a writer, a designer and someone that can do web work. From creating new content on a regular basis and launching campaigns to updating the website and preparing for trade shows, there's more to do than most teams can handle.
And there's always more being added. Maybe it's finally time to run a paid campaign or improve your SEO or start video marketing. You may have staff that can do those things, but will they be able to tackle them with everything else they do? And how long will it take for all of it to be completed?
An agency can take on specific aspects of your marketing, allowing your team to focus on its core work rather than being spread too thin.
The Right Agency Makes You Look Good
In-house marketing leaders often shy away from working with agencies out of fear of what it will say about their performance and abilities. While that's understandable, working with the right agency partner is no different than building an ace team. You vet them, you choose them and you oversee them.
As a result, your agency's good work is a reflection of your leadership and decision-making, not your limitations. You are integral to the team's success in the same way that a conductor is critical to the performance of an orchestra.
Square 2 — Building The Agency You'll LOVE!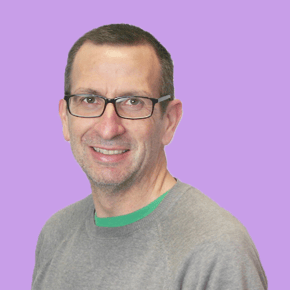 Bob McCarthy, Content Director
Bob came to Square 2 with over a decade of writing experience. His writing career began on a whim with aspirations of following in the footsteps of the Lost Generation authors who struggled mightily while penning the great American novel. Succeeding at the former but failing at the latter, Bob traded his dreams for a degree and enrolled in graduate school, earning an M.A. in professional writing. He has a wealth of inbound writing experience, having previously produced content for higher education and e-commerce. Still a storyteller at heart, he seeks out a narrative in everything he writes.