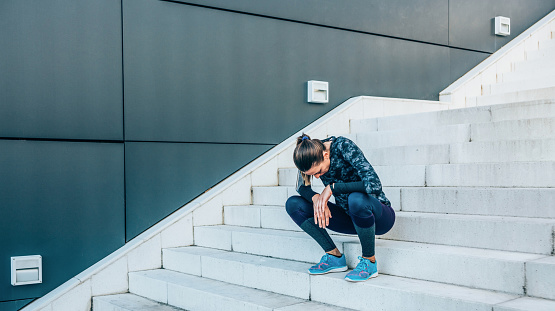 Demand generation marketing campaigns can be tricky because they don't always produce leads right away. Sometimes it takes time for them to build awareness and create demand.
However, you might be running some demand generation campaigns and notice that the performance has started to stagnate or even drop.
This means it's time to take action and further optimize those campaigns to reenergize their performance and maintain your marketing goals.
Here are some tips we use with clients to infuse successful demand generation campaigns and give them a second life.
Upgrade #1: Use Video To Increase Connect And Engage Rates
One demand generation campaign tactic that has received a lot of attention over the past few years is account-based marketing (ABM). However, these types of campaigns can run out of steam just like paid social media campaigns.
One way to infuse extra energy into your ABM campaigns is to add video as part of your connection and engagement efforts.
Specifically, this includes using video messaging and video content when you make new connections via LinkedIn. Instead of sending the same connect message or InMail message, try embedding a video or including a link to a video that is both personal and specific to the company.
Make sure you leverage the video as a way to share what you've done for other companies with similar challenges and include a solid call-to-action (CTA) or next step in the outreach.
Once you have a new connection, leverage video to drive engagement.
Video in your content marketing strategy generally drives a significant lift. People are drawn to videos as it's easy content for them to digest and it's device agnostic. This means people can watch the video from their mobile devices, whereas reading documents from such devices can often be challenging.
More people are engaging with content via their smartphones or smart devices, so providing video content aligns with how your prospects are likely interacting with your content.
Upgrade #2: Double Down On Personalization
If your demand generation campaigns are starting to show declining performance, you might want to take a close look at the level of personalization you're using.
Generally, people don't personalize deeply enough, primarily because it's complicated to make multiple versions of a piece of content, email campaign or landing page.
Marketing automation does help, and smart content – which most marketing automation platforms support – makes it easier, but the campaign design still falls on your team to create a personalized version for each target persona.
When you're trying to get prospects to engage, this type of content needs to be highly personal. Typically, this type of content should be role- and industry-specific at a minimum.

If you're using a video case study, feature a customer with a similar title from a company in a similar industry, and if you want to hit a home run, look for a customer with a similar challenge.
Featuring that customer on video talking about their situation, their challenges and how you helped them resolve this as well as the related results should get prospects' attention and get them engaged with future content.
Personalization needs to run through email marketing campaigns, lead nurturing campaigns, website landing page design and content creation. Just consider the difference between a campaign with generic touches and one with role-specific, industry-specific and challenge-specific touches.
Industry stats show that personalization supports this position:
99% of marketers say personalization helps advance customer relationships, with 78% claiming it has a "strong" or "extremely strong" impact. (Evergage via HubSpot)
80% of consumers are more likely to make a purchase when brands offer personalized experiences. (Epsilon)
90% of U.S. consumers find personalized marketing content to be somewhat or very appealing. (Statista)
If this goes according to plan, you and your sales team should be able to continue that engagement into a sales opportunity and potential new customers.
Upgrade #3: Leverage Intent Data
If your demand generation campaigns are languishing, consider pairing them with intent data for an extra set of signals that might just be the key to moving up to a new level of performance.
Your buyers, your prospects and your future best customers are out there right now looking for products and services like the ones you provide. They're doing searches, visiting websites, downloading content, watching videos, signing up for webinars, listening to podcasts and forming opinions.
Our research shows that roughly 90% of the people who end up on your website don't want to talk to your salespeople. This is where intent data comes into play.
This behavioral buyer activity includes downloads of whitepapers, e-books and case studies, website visits, product reviews, company reviews or visits to directory websites, registration for webinars, online subscription requests and requests for product or service info, and visits to your competitors' websites and interactions with their content.
To learn more about how intent data helps you turbocharge your campaigns, check out this article from our blog.
Since intent data includes off-site signals from specific people at companies you've targeted, once you get this data, you can adjust your demand generation campaigns accordingly.
New people might be looking for information from your targeted companies, and people you've targeted might have changed their online activity. The changes in online activity may help you tailor and personalize your campaigns, which could improve performance.
Upgrade #4: Install A New Late-Stage Buyer Journey Offer
With privacy policies tightening (Apple's big announcement) this month, it's going to be harder to generate marketing-qualified leads (MQLs). We're going to do a video blog article on this early next week, so stay tuned.
But as the MQL withers and dies, demand generation campaigns are going to start living or dying by their ability to generate sales-qualified leads (SQLs) – those leads where people request to speak to sales.
This means rethinking your entire conversion strategy and focusing on middle- and late-stage buyer journey offers instead of the early-stage offers most marketers focus on today.
Late-stage buyer journey offers are those where marketing and sales work together to create a value exchange for prospects that sales delivers. (We have an entire article dedicated to the ins and outs of creating late-stage buyer journey offers – check it out here.)
These offers all focus on delivering value for the prospect. Square 2 uses a number of these offers:
These are all over our website. They provide prospects value and give us a chance to talk with prospects who are serious about some aspect of their revenue generation efforts.
Once sales gets on the phone with these people, they qualify and decide if there is a legitimate sales opportunity worth pursuing. If so, we follow our sales process. If not, we elegantly offramp them to an agency that specializes in working with small companies, or we recommend they consider some additional educational materials.
Either way, we made a new friend or generated a new lead, so it's a win-win for everyone.
Upgrade #5: Consider A Retargeting Campaign For People Who Visit Buyer Intent Website Pages
This final idea is more of an addition to your current demand generation efforts instead of an upgrade. But if your demand generation tactics are working and you want to add an additional channel to pump up the results, retargeting campaigns might just be the ticket.
Retargeting campaigns are a form of online targeted advertising served to people who have already visited your website or are a contact in your database.
There are two types of retargeting programs – pixel- and list-based. For the sake of this article, we're just focusing on pixel-based.
When someone visits your website, an unobtrusive piece of JavaScript (often referred to as a pixel) is placed on their browser, marking their browser "cookie-d." After they leave your site and browse the web, that cookie notifies retargeting platforms to show relevant ads based on which pages they visited on your website.
If your ads remain educational and support their buyer journey, and if they bring them back to your site because of content and value, you have a highly effective nurture campaign for people who have not yet converted on your site.
This type of program is going to be even more important going forward as privacy concerns around email pick up. However, you should know that other initiatives are in play to prevent marketers from placing a pixel on a visitor's computer. That would shut down campaign tactics like retargeting immediately.
What I hope you take away from this article is that the playing field for marketers is changing dramatically, and it's changing very quickly.
What worked yesterday might not work tomorrow. You have to be ready with alternative tactics, and you have to know within your own portfolio of marketing tactics what's working, what's not working as expected and what's a straight-up fail. This is the only way you'll survive and contribute to revenue for your company in 2022 and beyond.
Square 2 — Building The Agency You'll LOVE!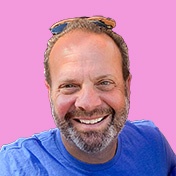 Mike Lieberman, CEO and Chief Revenue Scientist
Mike is the CEO and Chief Revenue Scientist at Square 2. He is passionate about helping people turn their ordinary businesses into businesses people talk about. For more than 25 years, Mike has been working hand-in-hand with CEOs and marketing and sales executives to help them create strategic revenue growth plans, compelling marketing strategies and remarkable sales processes that shorten the sales cycle and increase close rates.