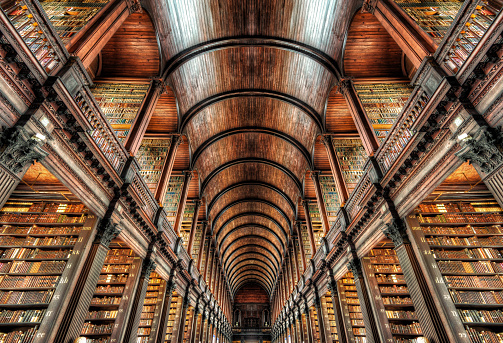 How And Why To Thoroughly Analyze Your Content Marketing Assets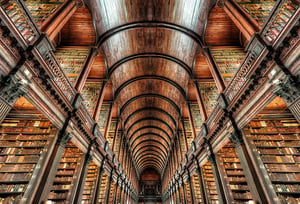 Content is the lifeblood of modern digital marketing. It fuels demand generation strategies, inbound marketing and sales enablement.
If you're executing any kind of engagement or traffic generation strategy, you're more than likely creating content for your business too. But is the content you're publishing going to get you closer to your growth goals? The answer to that question is probably more complicated than you think.
To find out if your content strategy is on the right track, you need to do a rigorous, no-stone-unturned content audit.
What Is A Content Audit?
A content audit is an analysis and examination of a company's content library to identify gaps and opportunities. Typically, a content audit is performed to identify whether a company needs to create new assets for a campaign or if existing assets will be sufficient. In some cases, a more intensive content audit is conducted to do a thorough evaluation of the state of a company's content marketing.
A content audit seeks to discover if a company has assets that map to every stage of the buyer journey and to every one of the company's personas. Sometimes, a content audit also seeks to determine whether the company is telling its audiences the right stories through content in order to move their prospects through their buyer journeys.
4 Reasons To Conduct A Content Audit And Gap Analysis
There are several reasons to consider a content audit and gap analysis. Four of the most important reasons are:
#1. A New Lead Nurturing Campaign
If you're planning on engaging an existing email list, you're going to need assets with which to entice clicks. For a content audit focused on a single lead nurturing campaign, identify that you have enough assets aimed at your target persona for the various stages of the buyer journey your campaign plans to cover. Check if you have enough of these assets for every touch point in the campaign. Make sure that the content you plan to feature aligns with the persona's preferences for format, length and subject matter.
#2. New Buyer Personas
You may be planning to expand your target audience with a new buyer persona. If so, you're likely launching a full-scale demand generation campaign aimed at that persona. Since this persona is new for you, your existing content will not have been created with that persona in mind. However, you may have assets that could work for that persona. Your content audit will help you determine what you already have covered.
#3. Missed Revenue Targets
Content should never be the only thing you have working toward driving revenue. But if it's a significant part of your growth strategy, and you're not meeting your targets, it's time to take a look at your content.
In this case, do a deep dive that explores your content inside and out. Examine which personas and buyer journey phases each piece of content is matched to. Look at your topics and themes. Look at which of your products and services your content aligns with. Closely examine the story your content is telling. Look at performance metrics.
#4. New Stakeholders Or Partners
If your company hires a new head of marketing or you're working with a new digital marketing agency, conducting an audit of the current state of your content library can be highly valuable. That audit will give your new stakeholders and/or partners a clear view of what they have to work with, and what they might need to work on in terms of content.
When Conducting A Content Audit, Objectivity Is Essential
If it's time to do a thorough analysis of your content, you may want to consider hiring an objective third-party consultant to do the work. You need your analysis to be done objectively through clear eyes.
For instance, if you have an internal content creation and strategy team, it will be very hard for them to conduct an objective analysis of your content. After all, they were responsible for creating it.
Similarly, if you work with an agency to execute your content strategy and creation, that agency probably won't be able to objectively analyze their own work. In fact, they may be even less objective than your internal team. The only exception to that is if your agency partner is new and didn't have a hand in your previously created content.
Bringing in an outside team to do your content audit also makes sense because that team will be less familiar with industry jargon and your company's "inside baseball." That will allow them to identify aspects of your content that could potentially confuse your buyers.
If you choose to hire an outside consultant or team to do your content audit, make sure they:
Have deep expertise in content marketing and all its applications
Understand various content metrics
Feel comfortable offering challenging feedback to your team
Kicking Off Your Content Audit
No matter who is performing your content audit, it's very important that they have a high-level understanding of your business and your buyers. To get everyone on the same page, it's helpful to have a kickoff meeting.
During that meeting, you can walk your content auditors through your business and your audiences. Describe each audience and what your goal is with them, and why they might consider purchasing from you. You should also help them understand all of the different ways a buyer may purchase from you and the various journeys those buyers can take to get there.
Your auditors will also need to understand all of the different technologies you're using to execute and track your content marketing efforts. You'll need to give them access to your marketing automation platform, your content management systems and your Google Analytics accounts.
Avoid talking too much about what you think your differentiators and value propositions are. Those are things that your buyers will need to find through content. You don't want your auditors to understand what you're trying to communicate. Once the audit is complete, they should be able to tell you.
Putting Together Your Content Audit Spreadsheet
The best and most common way to compile your content audit findings is in a spreadsheet. The data you include in that spreadsheet depends on your goals. A major analysis can have over 30 columns of different data, classifications and notes. A simpler content audit with a more focused goal (such as a single nurture campaign) can have as few as six columns.
The six columns almost every content audit and gap analysis spreadsheet includes are:
Topic/title
Content type/format
Buyer persona
Buyer journey stage
Link to asset
Notes (for observations and analysis)
More complex audit spreadsheets may also include columns such as:
Landing page conversion rate
Total views
CTA clicks
Secondary buyer persona
Theme
Line of business/product
Content grade
Repurposing opportunities
Optimization opportunities
Once you've collected all of your data, notes and observations into the spreadsheet, you can start analyzing your findings for gaps and opportunities. Look out for phases of the buyer journey with little to no content. Look out for key personas with limited content aimed at them. These are your critical gaps, and they likely will form the basis of your future content development priorities.
As always, look out for the low-hanging fruit. What gaps can you fill with the least effort and most reward? You'll never have a clearer picture of this than you do after completing a content audit.
Factoring For Content Performance Metrics
A comprehensive content audit needs analysis. I'm a diehard demand gen gal. My marketing instincts are hard-wired to look at numbers first. You need to factor for content metrics in your audit.
Some of the metrics to look at include:
Landing page conversion rates for gated assets
Landing page views for gated assets
Total downloads of gated assets
Total page views for ungated assets
CTA clicks from gated assets
Organic page views for blog posts and other web page content
Total CTA clicks from blog posts
Time on page for blog posts and web page content
Look at this data over different date ranges. Not all content is evergreen, but a piece of content that worked really well two years ago may not work as well anymore. If you only look at all-time data, something that is now a poor performer may look like a winner. Similarly, a recently published asset may not make it onto your radar because it hasn't had enough time to rack up total conversions and views.
Qualitative Analysis In Your Content Audit
As a dyed-in-the-wool numbers gal, this isn't easy for me to say.
To be truly effective, your content audit needs qualitative analysis in addition to hard data.
Why?
Because numbers can't fully measure how effective your content assets are. If your goal is pure lead gen, then sure, conversion rate and total conversions are really all that matter. But if your end goal is revenue, your content can't just be a cookie you use to get people to fill out a form; it has to engage and educate buyers once they've given you their info.
Landing page conversion rates only measure the effectiveness of a landing page. They don't measure the effectiveness of an asset.
And yes, there are also ways to estimate how effective your actual asset is. Here are a few:
Social shares
CTA clicks from within an asset
Time on page
But numbers can never truly tell you whether or not your content is telling the story you need it to.
Your content marketing library is essentially one massive story. It should tell the story of your prospects and their struggles. It should tell the story of solutions to those struggles. Ultimately, your products and services need to enter that story (in the middle of the buyer journey) and get presented as solutions – the best solutions.
Your content needs to help your prospects realize why your offering is the one they need to choose. And it needs to do that in a way your prospects will find engaging, easy to consume, easy to understand and without feeling like they've been bludgeoned by a sales pitch.
Your auditors should look at each piece of content in your library and analyze:
Whether the content is well-made (copy, design, audio/video quality, etc.)
Whether the content aligns with your brand
Whether the content is easy to understand and consume
What the key takeaways are from each piece of content
Once all of your content has been analyzed, both qualitatively and quantitatively, your auditors should document an overview of the themes and takeaways they get from your content. Look at what they think the story is. If that doesn't match the story you need to tell, you have some work to do.
Content Auditing Case Study: A Deep Analysis Of An Enterprise Content Library
"Hey, does Square 2 do content audits?"
What started as a simple request from an enterprise client turned into a massive undertaking that revealed critical gaps and uncaptured opportunities. Once the audit was done, the client would be in an ideal position to really turbocharge their content marketing efforts.
The client, the B2B arm of a nationally known wellness device brand, had employed Square 2 for over a year to run its Marketo instance as part of our marketing operations services. As such, some members of our team were deeply familiar with this line of business and its various products and services.
But our content team was not. That put us in the perfect position to perform an informed yet objective analysis of the client's content library. The team began collecting findings in spreadsheets and watching the pivot table numbers change. The content strategy team on the account read every word of every written asset and watched every video and webinar the client had in its library.
They did all of this without a complete understanding of what several of the personas would want from the client, and without a preconceived idea of the story the client was trying to tell.
We knew the client's primary goal for the content was lead generation. However, during a meeting with several members of the client's marketing team, we learned that a key secondary goal was brand awareness for the line of business. The client's parent brand had incredibly high name recognition, but the B2B arm had limited recognition, and most who knew it assumed its activities were limited to selling the parent brand's devices to businesses.
The client's more holistic services and technologies were being overlooked by its target audience. Our content audit revealed why.
The client was doing a good job publishing Awareness-Stage content about the general benefits of wellness. It was even doing a good job establishing how the devices its parent brand is known for helped with wellness. However, the client's connection to the broader wellness category was simply not apparent from the content assets.
The client had high volumes of Awareness-Stage content. It also had several case studies we classified as corresponding to the middle of the buyer journey. However, these case studies consistently glossed over the client's role in their customers' successes.
In other words, the client's content marketing was educational to a fault. As our content strategy lead on the project put it during our final presentation, "It's true that content marketing should always skew heavily toward education and away from promotion. But you guys are taking it too far." There was simply not enough information to lead buyers deeper into their journeys.
The analysis also revealed that a handful of the client's secondary personas were being left out. Our content team admitted to the client during the final presentation that they had no idea what kind of business relationship they were seeking with these personas – after reading every piece of content in the library.
Finally, our analysis revealed a major missed opportunity. The client was sitting on an untapped goldmine of potential organic traffic.
Because the client had the same root domain as its name-brand parent company, it had a very high Domain Authority score (a Moz calculation that estimates how credible a website looks to search engines). Sites with high Domain Authority scores tend to have a much easier time ranking in organic search results.
However, the client had not prioritized its blogging efforts or closely followed SEO best practices when posting blogs. We estimated that, with just a little more effort and prioritization, the client's blog could become a major source of traffic and brand awareness.
All in all, our team analyzed over 80 assets and over 60 blogs. The audit spreadsheet and recommendations deck we produced showed the client some significant gaps in content aimed at certain personas and stages of the buyer journey. Not only did they see where they needed to focus their content, but they also were provided a clear road map their internal content team could follow to increase engagement and organic traffic.
The client's content team was doing a great job creating content assets. With the audit spreadsheet and recommendations deck, they now have a clear strategy to guide their efforts and get better results.
Do You Need To Take A Hard Look At Your Content?
Creating, publishing and promoting content is essential to your growth strategy. But if you're following the same content strategy you have been since the beginning without doing a thorough examination of your own content, you may be putting your energy in the wrong places and missing opportunities.
If that's the case, it's time for you to conduct a comprehensive audit on your content.