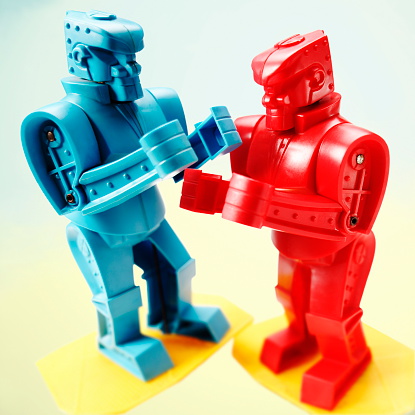 A Deep Dive On Why HubSpot Might Actually Be Better For Enterprise Marketers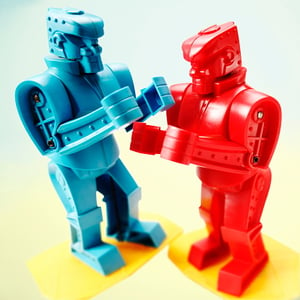 HubSpot is ready for the pros — professional marketers, that is. For years, the marketing automation platform has excelled in small to medium-sized businesses.
It's been perfect for CEOs, business owners, single-person or small marketing teams and anyone who needed to ramp up a marketing automation platform quickly.
Out of the box, it's ready to go and so easy to use that almost anyone can start sending emails, building landing pages, blogging, posting socially and proactively managing their website.
But for bigger companies with more sophisticated marketing requirements, Marketo has always been the go-to platform. Until now!
You should know that we work with HubSpot, Marketo, Pardot and Eloqua clients. In fact, we're one of only a handful of agencies that are technology agnostic. Most stick with one of the platforms, for obvious reasons.
When HubSpot announced a collection of upgrades to make the Marketing Hub more suitable for larger enterprise clients, we were very excited.
Here are some of the key reasons we think HubSpot should be part of the conversation for larger marketing teams and enterprise-level companies.
Ease Of Use
Since we work with both Marketo and HubSpot clients, we know the challenges associated with both platforms. HubSpot is clearly the easier-to-use option. In fact, we typically do two to three migrations from Marketo to HubSpot in a year, and this is almost always a key driver behind clients wanting to migrate.
If you want an independent third party's perspective on this particular aspect of both platforms, G2 does an excellent job highlighting the differences around ease of use. Click here to see their comparison of both options.
Don't misinterpret what we're saying here. Marketo is an extremely powerful tool, but it requires a set of skills, experiences and a technical understanding that is not required with HubSpot. Many of our Marketo clients have us handle all the technical aspects associated with making upgrades, changes, additions and configuration adjustments on their behalf. A lot of people refer to this as an aspect of marketing operations.
In addition, these skills are not cheap. A highly trained Marketo engineer or person with Marketo training could cost around $100,000 a year full time and upward of $200 an hour for part-time work.
HubSpot, on the other hand, is extremely easy to use. Almost anyone with a desire to use the platform can learn it. No special technical skills are required, even for the enterprise edition.
It's typically for these reasons that people are motivated people to switch — lower cost of ownership, easier to make changes and non-technical team members can do almost anything they need done in the platform.
Managing Multiple Domains In A Single Portal
One of the major requirements for bigger companies is many have multiple domains. They might have a domain for different divisions, different brands and different subsidiaries, and many of them manage these with a centralized marketing team.
Needing to buy multiple HubSpot portals for each URL has been a drawback in the past. We've done some workarounds to allow bigger clients to work with HubSpot, but it has never been elegant.
Clients typically want reporting, dashboards and sign-on to be across all of their URL properties. Now the enterprise edition allows bigger clients to purchase brand domain add-ons within their enterprise portal and manage them from a single instance of HubSpot.
Revenue Attribution
One of the major new features that makes HubSpot Marketing Hub Enterprise ready for big companies is the addition of revenue attribution tools. You can now create a custom multi-touch revenue attribution report.
Multi-touch attribution relates revenue in the form of "credit" to customer interactions in HubSpot, so you can understand better how the marketing and sales activities are creating revenue for your business.
One of the features that goes along with ease of use is the pre-built revenue attribution models that users get to pick from. No model building, just drop downs.
There are six different attribution models that split the revenue credits to interactions differently:
First interaction, which attributes 100% of the deal revenue credits to the contact's first interaction in the conversion path.
Last interaction, which attributes 100% of the deal revenue credits to the contact's last interaction in the conversion path.
Full-path, which attributes 22.5% of the deal revenue credits to first interaction, lead creation, deal creation and last interaction each. It then attributes the remaining 10% of the deal revenue credits to all other interactions equally (i.e., middle interactions).
Linear, which attributes the deal revenue credits equally to each interaction in the conversion path.
U-shaped, which attributes 40% of the deal revenue credits to the first interaction and lead conversion interactions each. It then attributes the remaining 20% of the deal revenue credits to all other interactions equally.
W-shaped, which attribute 30% of the deal revenue credits to the first interaction, lead conversion interaction and deal creation interaction each. It then attributes the remaining 10% of the deal revenue credits to all other interactions equally.
The wizard-like features of the revenue attribution reporting tool are excellent and help marketers set up these advanced reports in seconds, with no custom coding or technical knowledge required.
Partitioning Features
Enterprise clients have more complex requirements around how to manage their lists, subscriptions and dashboards. This is particularly tricky when you're looking at franchise businesses. Some of the clients we've worked with in the past like this include Home Helpers, Padgett Business Systems, JDog Junk Removal & Hauling, Griswold Home Care and Jazzercise.
All of these businesses have independently owned and operated locations that would need their lists and reporting segmented within a single domain and HubSpot portal. The new enhancements to the enterprise edition make this much easier.
Adaptive Testing
With an adaptive test, you can see how making small changes to your page can affect its performance. You can test up to five page variations at a time.
Here's how adaptive testing works in HubSpot.
Let's say you test four variations of a landing page or website page. With adaptive testing, traffic is split evenly between page variations at first. As HubSpot learns how these variations are performing, it adjusts the traffic automatically, so that better-performing variations are shown more and poorer-performing variations are shown less.
This is like A/B testing on steroids. It fast-tracks the testing and serves up the better pages, driving better results faster.
Account-Based Marketing
ABM is one of the hottest tactics on the planet right now. Almost everyone wants to do it, and almost no one knows what's involved or if they're technically or strategically ready to do it.
ABM (almost the reverse of inbound marketing) directs marketing and sales execution on only a select number of targeted accounts and people.
We've written several articles on ABM and how to orchestrate ABM into your existing inbound marketing program. Here are a few:
What Is Account-Based Marketing (ABM) For Inbound Marketing Programs?
Planning Tips For Getting Account-Based Marketing (ABM) Results Ramped Up
The Ultimate ABM Tech Stack For Your Account-Based Marketing Initiative (updated on January 24, 2020)
Some of the new features in the enhanced enterprise edition of Marketing Hub include a new out-of-the-box dashboard and pre-built reports for both marketers and sales teams that help you answer common questions around target account engagement (and your ABM strategy as a whole).
Once the beta is enabled, you'll see a brand-new dashboard in your dashboards drop down for ABM. In addition, when you add a report to any other dashboard, you'll see a new category for ABM on the left-hand side.
Rules-based scoring on the company level makes it easy to measure the engagement of and prioritize your target accounts. Use the out-of-the-box scoring criteria, or customize your scoring rules to fit your specific needs. The easy out-of-the-box scoring tool allows you to configure your scoring criteria. You can adjust your score on the fly by adding and removing points for the company characteristics that are most relevant to your business until your score is dialed in.
New standard contact and company properties give you the foundation for your ABM strategy in HubSpot. Define your target accounts with the "Target Account" checkbox. Rank your accounts based on their fit using the "ICP Tier" property. Keep track of which role different contacts play in the sales process with the "Buying Role" property.
Greater Capacity To Deal With Larger Lists
One of the challenges with HubSpot has been big lists, like those in B2C companies. The new features added into the latest release of the enterprise edition includes a higher capacity for workflows, lists, reports and more, so you will never outgrow HubSpot. The only limit on your marketing efforts is your imagination.
Long story short, the new HubSpot Marketing Hub Enterprise gives more sophisticated marketing teams more control, greater flexibility and deeper integrations. All of this, without making life complicated for you, your team or your customers.
Square 2 — Building The Agency You'll LOVE!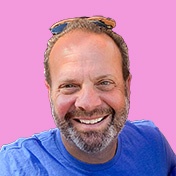 Mike Lieberman, CEO and Chief Revenue Scientist
Mike is the CEO and Chief Revenue Scientist at Square 2. He is passionate about helping people turn their ordinary businesses into businesses people talk about. For more than 25 years, Mike has been working hand-in-hand with CEOs and marketing and sales executives to help them create strategic revenue growth plans, compelling marketing strategies and remarkable sales processes that shorten the sales cycle and increase close rates.