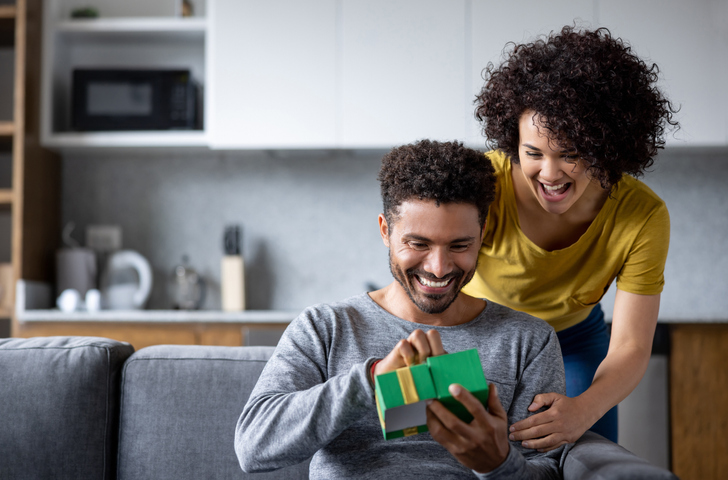 Thanks for all the nice words and positive feedback on the blog article 6 Amazing Gift Ideas For The Digital Marketer In Your Company. That got me thinking – why not give some holiday gifts to the sales leaders in your company?
There are definitely items that will make their lives easier, make their jobs easier and help them hit their target quotas in 2023.
These ideas are all focused on helping them close more new business faster and more frequently. Shortening the sales cycle and improving close rates are big winners when it comes to sales.
Here's what's on the list this year.
Gift #1

–

A Revenue Generation System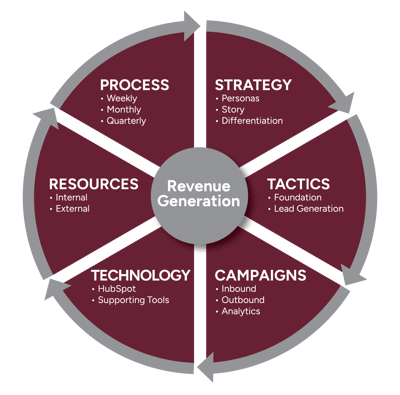 I've been talking about this a lot, but it's worth repeating. Companies have systems and processes for so many other parts of the business that it's shocking how revenue has eluded a similar approach.
But that has to change in 2023. You need a revenue generation system. You need the processes, the tools and the software to make revenue generation scalable, repeatable and predictable.
This should include the overall strategy, the specific tactics, the marketing campaigns, the technology to support all this, the processes around marketing, sales and customer service, and finally, the resources required to help you hit your stated revenue goals.
Yes, it's a lot, but all of these can be systematized and then delivered in a much more predictable way.
Part of the system is the meetings you need. Part of the system is the tools you need to organize all this information. And a big part of this system will be the technology backbone that makes it easier and more efficient to execute everything required.
Take a look at the image above, as it might help pull it all together so that it makes sense. For more information on a revenue generation system, watch this episode of What's Wrong With Revenue? – it focuses on this specific topic.
Gift #2

–

A Reference Reel
With the big gift out of the way, let's look at some more tactical gifts for that sales leader in your life. First, one of the biggest slowdowns in almost every sales process is reference checking. Customers have to be notified, contact information has to be shared, calls have to be set up and everyone in general is a little uncomfortable talking to strangers.
All this can be eliminated with a simple video that captures your customers talking about their experience with your business.
You can produce one that has several types of customers and use that in every situation, or you can produce one that is industry specific with customers from each of your verticals. You could even produce one that is role specific. If you sell to CEOs and CFOs, do one for each of your personas.
The big benefit is that once this is done, sales can use it in every single sales cycle.
The outcome is that you eliminate reference checks or reference calls. This has the potential to cut weeks off your sales cycle.
Another part of this is knowing when exactly to send the reference reel, and it's not when someone asks to check references. You'll want to send the reel over right before they ask. If you use it proactively, it's very hard for a prospect to ask for traditional references.
We have used this technique for many clients over the years, and it almost always eliminates traditional reference checks. It's the gift that keeps on giving.
Gift #3

–

Automated Email Nurtures
Sales reps are busy, so why not help them continue conversations with prospects in an automated and highly personalized way?
Automated nurture emails that run out of HubSpot allow sales reps to start contextual email touches that keep educating, advising and guiding prospects between personal sales calls.
You know as well as I do that your prospects are talking to your competitors and getting contradictory information from other sources. You have to control the narrative and the flow of information to your prospects.
The company that controls, influences and proactively moves prospects through their buyer journeys is going to win the business 90% of the time.
Setting up these emails, writing compelling copy for these emails, training the reps on how to use them and allowing the reps to personalize the details helps close deals faster and more frequently.
It's a must-have sales gift for 2022.
Gift #4

–

A Remarkable Sales Process
It's still amazing to me how many companies don't have a documented sales process. You might think you have a sales process, but unless it's documented (preferably visually), your reps are likely doing whatever they want or think they should be doing.
I've spoken with several company leaders who readily admit their sales reps are all saying different things along the way. This is a big problem that you should be fixing in 2023.
In addition to having an actual documented sales process, the experience prospects have with your company should be remarkable.
Here's a stat that should get your attention. From Neil Patel's blog, 40% of teams do not have a process. Companies that do have a process are 33% more likely to hit their revenue goals.
But having a sales process isn't enough. The gift is a remarkable sales process, one where your prospects say, "WOW! This company is different."
To create that, you have to be intimate with every question, issue and/or challenge your prospects have with your existing sales process or any of the sales processes they might have gone through with your competitors.
What can you do that no one else is doing? How can you make your company stand out from the others your prospects have talked to? That is the challenge.
But in our experience, by asking the questions and including the sales reps, you can create a process that is remarkable, and this will be the gift that propels your sales team to close faster and more often.
Gift #5
–
Lead Scoring
When you start generating more leads, you'll start to realize all leads are not created equally. Some are ready to move quickly, while others move at a snail's pace. Some are more qualified, others not so much. Some will be further along in their buyer journey and others will just be starting out.
You can use lead scoring to help your reps prioritize their time and focus on leads that are likely to close and close quickly.
A lead-scoring model is a system that assigns a numerical score to each lead based on their perceived value. Lead-scoring models typically use a combination of criteria to assign scores to leads. These criteria can include demographic information, past purchase history, website activity, digital engagement and other factors that can help to predict the likelihood of a successful sale.
The higher the score, the more likely it is that the lead will become a customer. Lead-scoring models also help to segment leads so that businesses can better target their marketing efforts. For example, leads with higher scores may be sent more personalized offers and messages.
On the other hand, leads with lower scores may be sent more generic messages or offers. This helps businesses to maximize their marketing ROI by focusing on leads that are more likely to close. Lead-scoring models can be used to both identify and nurture leads, helping businesses to identify their highest-value customers and craft more effective marketing campaigns.
Giving your sales reps a score for their leads unlocks a huge opportunity to help them create a better experience for your best-qualified leads and gives sales reps incredible insight into a prospect's behavior before even picking up the phone or sending their first email.
Remember to make sure the reps understand exactly how the score was calculated and what the score means in terms of their next steps and action plans.
Gift #6
–
Highly Educational Content Designed For Prospects In The Sales Process
This is the gift inside the gift from item number four, a remarkable sales process. One of the best ways to create a remarkable sales process is to fill it with highly educational content.
Videos, blog articles, infographics, website pages, podcast episodes and other content, if delivered in context to their issues, can dramatically help your company stand out from competitors that are delivering a non-content-oriented sales experience.
The best way to do this is to document all the questions prospects ask during the sales process and then answer them with the content.
This allows the sales team to deliver "content in context" to the conversations they're having with prospects. It elevates the sales process from ordinary to extraordinary and helps your company stand out.
Better yet, this activity helps prospects feel safe. It develops the trust they need to select your company over the competition, and it helps them get to know and like your reps, your company and probably your products/services too.
You may want to consider these as stocking stuffers this season, since you might need a bunch of items to do this right.
Gift #7
–
A Sales Presentation That's NOT About You
The last gift is one you might not know you need. At Square 2, we look at a lot of sales presentations from our clients. These are the decks reps use, usually at the end of the sales process, to show their final recommendations. Some people call these pitch decks.
Typically, when we review these presentations, we see companies using 75% of the slides to talk about their company, 20% of the slides to talk about what they're going to do for the prospect and 5% of the slides to talk about the actual business outcomes for the prospect's business.
This is the wrong ratio.
These decks should be 90% about your prospect – what you're going to do for them, how they'll benefit, what their business outcomes will be, what they'll get from working with you and, if you can, exactly what success will look like and when.
You can have 10% be about your company, but make it a footnote, not the major portion of the story. Remember, your prospects already know you at this point.
They researched you online, talked to you extensively during the sales process, read your materials and listened to your podcast. They've even seen your videos of other happy clients. They should already know, like and trust you.
What they need to know now is exactly what you'll do and what they'll get in as much detail as possible.
Once we change the perspective on this presentation, we've seen clients improve their close rate from 20% to 40% overnight. That means they've doubled their revenue without any investment in marketing or other lead-generation efforts.
If you're looking for an inexpensive gift that pays off big, this might be the best gift this holiday season.
Square 2 — Building The Agency You'll LOVE!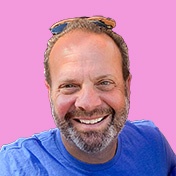 Mike Lieberman, CEO and Chief Revenue Scientist
Mike is the CEO and Chief Revenue Scientist at Square 2. He is passionate about helping people turn their ordinary businesses into businesses people talk about. For more than 25 years, Mike has been working hand-in-hand with CEOs and marketing and sales executives to help them create strategic revenue growth plans, compelling marketing strategies and remarkable sales processes that shorten the sales cycle and increase close rates.