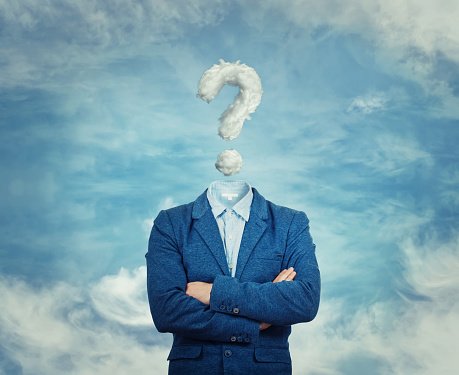 If Your Business Isn't Remarkable, It's Invisible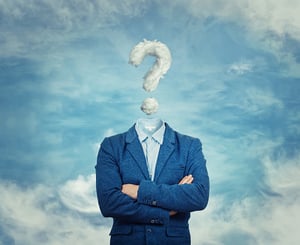 As part of your marketing and business strategy, differentiation is important. Almost everyone knows this, but very few CEOs are ready to make their businesses remarkable. That means it's very likely that your business is not differentiated at all.
Google "differentiation" and you'll be shocked to find little information on what it means to be differentiated, what differentiation is and how to be differentiated in business. I was surprised at how little information there is on this critical element of your business.
If you poke around long enough, you can uncover this definition from Wikipedia: "In economics and marketing, product differentiation (or simply differentiation) is the process of distinguishing a product or service from others, to make it more attractive to a target market."
However, this is only marginally helpful.
That is why we use the word remarkable when we work with our clients. Seth Godin coined the term, and with his example of a purple cow, turned the idea of being remarkable into a cottage industry. Check out this article, which defines exactly what's required to be remarkable in your space.
The basic idea behind being remarkable and differentiating your business is directly related to growth, lead generation and new customer acquisition. The more remarkable, the better your results. If you agree, let's take a deeper dive.
Common Mistakes Businesses Make When Working On Remarkable
One of the biggest mistakes when it comes to remarkable is thinking you're remarkable when you're not.
Here's how that works. You tell us you think your "people" make you remarkable, and they might. But your competitors are also talking about their people, so regardless of who's people are actually better, the prospects simply hear that you all have great people on your teams.
Being remarkable is not about reality. You might, in reality, have the best people by far. But being remarkable is all about perception and what people are saying to your prospects, not actually delivering after they become customers.
If you want to be sure that what you're saying is actually remarkable, simply ask yourself if anyone else in your space is saying anything even close to what you're saying. If the answer is yes, it's not remarkable. If the answer is no, you're on the right track.
One of the other biggest challenges with being remarkable is actually delivering the remarkable element. You can't simply say you have something and then not deliver on that promise. In most cases, this means operationalizing an aspirational element of your marketing strategy.
Here is an example: If your prospects are challenged to get a response from companies like yours when they have an issue and your average response time is 24 hours, that's not remarkable.
Marketing might want you to have a two-minute response time, but operations and customer service couldn't possibly get back to customers in two minutes. Is five minutes remarkable? What about 10 minutes? How about 29 minutes?
Remember, the more remarkable, the better, but you still have to deliver on whatever you commit to, and everyone in the company has to be on the same page.
What Are Some Examples Of Remarkable?
HubSpot recently published a blog article with some examples of remarkable businesses. Check them out by clicking here.
Here are a few other examples (and in my opinion, even better examples) of what it means to be remarkable:
Trunk Club (www.trunkclub.com) – They'll hand-select clothes for you, based on your style, price range and sizes. They'll ship them to you, at their expense. Try the clothes on and keep just what you want. Send back what you don't want, also at their expense. It's an amazingly remarkable service that is just now being copied. Of course, being remarkable is a full-time job, so any company needs to continue to raise the bar and ensure they are actually remarkable.
HubSpot (www.hubspot.com) – They didn't just build marketing software, they created an entire methodology on which their software sits. Inbound marketing is what you practice when you use their software. There are other marketing automation tools, but none of the other tools have an accompanied methodology.
Arbill (www.arbill.com) – One of our clients, Arbill provides safety products to industrial companies. Instead of simply pitching products, they decided to focus on plant safety. They'll come out and assess your plant, provide safety recommendations and do safety audits. They'll even offer innovative ways to keep commonly used products like safety glasses in stock with auto-ordering options and even in-plant vending machine options, all designed to make sure plant personnel always have what they need to be safe.
Here's how Square 2 goes to market with our own remarkable elements in our business: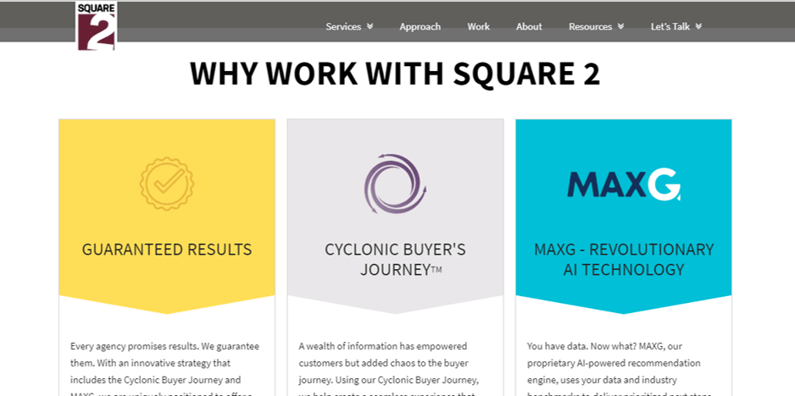 You can see from these examples that it can be challenging to figure out how to be remarkable and then even more challenging to figure out how to deliver in a remarkable way. But you should also see the benefits and the fast growth associated with almost every business that cracks this nut and create a truly remarkable business.
Make Sure Remarkable Elements Of Your Business Align With Prospect Pains Or Challenges
Sometimes we find companies with misaligned differentiation. This means what makes them remarkable is something prospects don't care about.
We met a company like this a few years ago. They had created a wonderful client portal that they talked about constantly, but many of their clients never used the portal. The portal was interesting, but their clients never really needed a portal. It didn't solve a specific pain.
To make sure this doesn't happen to you, make sure that you fully understand the pains, challenges and issues facing your prospects, and that what makes you remarkable also solves those pains, challenges and issues for your prospects.
For every pain, there should be at least one remarkable element of your business, but you could have multiple remarkable elements for a single pain or issue.
Here is an example: If your prospects have the pain of having to wait longer than expected to get their TPS reports, then your business solves those pains by having instant delivery of the TPS reports.
Your business could also have a self-service portal for TPS reports and maybe even a customized TPS report delivery option for customers. If no other competitors handle TPS report delivery like you do, your business is remarkable.
5 Ways Your Business Might Already Be Remarkable
We've been working with hundreds of companies over the past 16 years, and in almost every case the business has remarkable elements that are just not being including in the outward-facing marketing messaging.
Some of the places we find remarkable elements for clients buried in their operations include the following areas:
1) Special Processes – Does your company do anything special when it comes to internal processes? Do you have any special methodology or systems that people follow related to the delivery of products or services? Most companies over the years have come up with proprietary ways of doing business that can easily be turned into remarkable methodologies, processes or systems.
2) Unique Service Configurations – Does your company have an interesting service offering? Even if you provide a product, does it come with any services? Can customers buy services? Are these services offered in an interesting way? Does the team that provides the services have any interesting skill sets? Do you train these people in an interesting way? Many times, what looks ordinary to you might appear to be extraordinary to someone with an objective and outside set of eyes.
3) Disruptive Technology – Do you have a proprietary software or internal technology that you use to deliver your products or services? For example, at Square 2, we use MAXG to help our consultants uncover daily insights and provide our clients better recommendations. We could uncover these insights on our own, but the software does it for us, does it automatically and does it every day. Anything like this that provides advantages that can be translated into customer advantages would fit in this category.
4) Customer-Centric Pricing Or Payment Options – Sometimes pricing, packages or payment options can be remarkable. If your prospects are challenged to pay for your products or services, payment options or financing options can be great differentiators. Maybe you have a starter package at a lower-than-average price point. Maybe you have a high-end option for only the most discerning customer. Sometimes being the most expensive option is remarkable.
5) Hiring Or Training Techniques – For most companies, it almost always comes down to the people. Saying you have great people isn't remarkable, but talking about your innovative hiring process or how you train your people better than any of your competitors, how you track that training, how you measure that training and how you reward the team for their extra training — those are all potentially remarkable elements of your business.
Results From Remarkable Businesses Vs. Unremarkable Businesses
This all sounds great, but what business value comes from being remarkable? It's a great question, and I can tell you, business that are remarkable perform five times better compared to those that are not. This means if you're getting 20 leads a month and your business is ordinary, you should be looking at 100 leads a month if you make your business remarkable.
The 5X multiplier applies to almost every situation where we can leverage remarkable aspects of a client's messaging. Landing pages, social media, email marketing and site visitors all see a dramatic lift when we have something remarkable to say for a given client.
To be fair, this is not a quick fix or an overnight solution to increased program performance. The work associated with making a client remarkable and then weaving those message elements into website, content, email, social, paid ads and more takes time.
Ready to see this kind of lift in your program? We're ready to get you this kind of lift. Just reach out, and let's talk about how we can turbocharge your results with the addition of remarkable messaging.
Square 2 — Building The Agency You'll LOVE!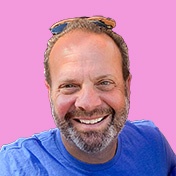 Mike Lieberman, CEO and Chief Revenue Scientist
Mike is the CEO and Chief Revenue Scientist at Square 2. He is passionate about helping people turn their ordinary businesses into businesses people talk about. For more than 25 years, Mike has been working hand-in-hand with CEOs and marketing and sales executives to help them create strategic revenue growth plans, compelling marketing strategies and remarkable sales processes that shorten the sales cycle and increase close rates.