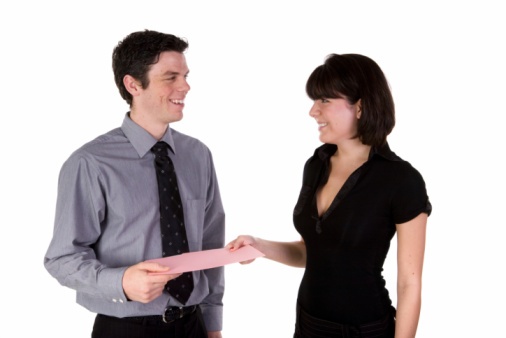 You Might Think This Is Easy, But Data And Experience Tell A Different Story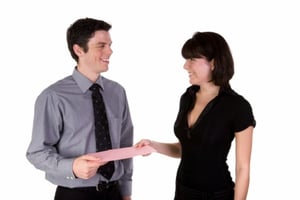 You're working hard to generate enough leads to drive you well past your revenue goals, but something's going wrong when sales picks up the leads and you're not sure what. While people in sales have always done what they wanted with little input from marketing, now it seems like this might be a bigger issue than you originally thought. What do you do?
Sound familiar? Leads are going up, but revenue is remaining stagnant and sales is still complaining about the quality and quantity of leads that marketing generates. You're not crazy; prospect handoffs between marketing and sales are a real issue. Our research shows a lot more can be done to make sure the prospect has a smooth and positive experience once sales gets involved.
Before we start with the tips, let's look at some practical click-to-close examples from our experiences that might sound familiar. I think this situation becomes exaggerated and problematic in two areas in particular: timing and experience.
Timing Around The Handoff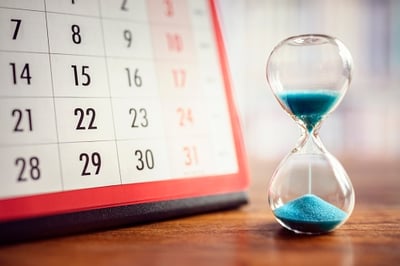 This is a true story from a real client. A software client hired us primarily to help with getting more demo requests.
After just a few weeks, an influx of demo requests were coming, and like we usually do, we followed up with our client on the status of those opportunities. Despite the client being notified, no follow-up was executed for those prospect requests.
We were very surprised. The client never expressed concern around needing help following up with people who wanted to talk to them. Our mission was to find more people who wanted to talk to them. However, after some diagnostics around these specific demo requests, we found out that no process existed for following up on inbound leads. Sales reps were contacting the leads we generated weeks after the request came in. Not good, obviously.
No problem, we're here to help. After a little strategy and planning, we created a sales process for demo requests and any inbound leads, trained the sales team, tested the notifications and the reps' response times, and everything was good to go. We even found a way to proactively rescue the leads that came in earlier and had weak follow-up. Problem solved!
Creating The Remarkable Experience
Timing and speed of response is important. Our newest partner, Drift, has research showing a 10x decrease in your chances of contacting a lead after five minutes. Chat software like Drift certainly helps improve response time, but you should also consider the overall experience from a strategic standpoint.
Clients are making purchase decisions based on their experiences with your sales teams. While you can control the marketing experiences your prospects are having with your website, content marketing, email marketing, social media and advocacy, the experience they have with your sales team is 100% dependent on the people in sales. This makes controlling that experience much more complicated.
You can't execute a marketing effort that is helpful, advisory or educational, and then once sales gets involved, use high-pressure, pushy and old-school "sign up today" tactics. The hard work marketing did to create the right experience is erased by a desire from sales to close the deal. That has to be balanced strategically so the advisory experience continues once sales picks up the ball.
Here are five tips you can start using today to make sure that the handoff is productive and keeps prospects just as engaged once they move to the sales team.
1) Set Specific And Detailed Expectations Around Follow-Up (SLA)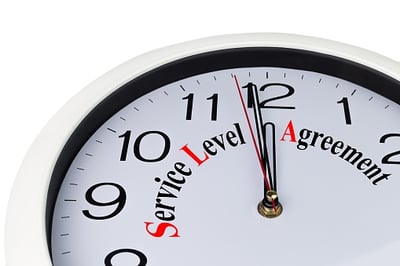 When do you want your sales teams following up with inbound leads? How fast do you want them to respond? What is going to create the best experience for your new prospective customers? These are questions you need to ask and develop answers for if you want to create the optimal prospect experience.
Like the Drift research showed above, time kills deals, and the longer you wait to respond to people asking for information, the lower your chances of getting new customers. You can use tools like Drift to make the human contact instant (within seconds your website visitors can be talking to a sales rep). You can make that contact within minutes of a form submission, or you can make your expectations that salespeople follow up the same day.
No formulas or best practices exist. All businesses are going to want to handle this differently, and you have options. Make your decision based on the experience that is going to both impress and drive trust with your prospects.
2) Spend Time Training The Sales Team On The Buyer Journey
Telling the sales team what you expect is a great place to start, but without context to the entire prospect buyer journey, I'm not sure you're really helping them. Instead, consider helping them understand the full breadth and depth of the way their prospects are looking for information, evaluating options and making decisions associated with your type of product or service.
Providing this broader perspective is going to enable them to do their jobs better, and that ultimately provides a better experience for your prospects. It might also enlighten them to your prospects' perspectives on a wide variety of topics. It's going to enable them to be better guides and help their prospects make a safer decision.
3) Test It In A Secret Shopper Format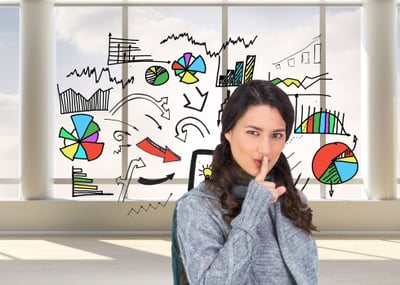 Want to know how your sales team is doing with the handoff? Consider secret shoppers.
You can pretend to be a prospect and test your own team, or you can contract with a company to do some secret shopper calls. We've even tested a few of our clients from time to time. You're probably going to be shocked and surprised at how bad the situation is.
Take this to the next level and call your own company looking for sales help. How quickly do you speak with a salesperson? How knowledgeable is that person? How friendly? How inquisitive? How much time do you spend with your team getting them prepared for these calls? Do you have a process? I highly recommend you fill out some forms on your own site, ask for sales rep guidance and then see what that experience feels like. You will learn a ton.
4) Track Performance With Data
Want more insights into what's happening? Data can give you a different perspective. Keep tabs on the number of leads sent to sales, the conversion rate of those leads into sales opportunities and the conversion rate of those sales opportunities into submitted proposals. Finally, the close rate on proposals is going to give high-level data on the performance of your sales teams.
Set up some dashboards that give you instant access to real-time data like we illustrated above. With a CRM in place, you now have unique access to live data on what your sales team is doing day in and day out. Track the status of deals, calculate and track pipeline value, and compare what reps are telling you to the data you see on your dashboards. This upgrade makes you a revenue scientist and gives you the tools to quickly identify weak spots in the sales process and address them with changes or fixes.
5) Create A Closed-Loop System With Your CRM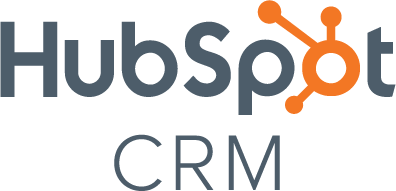 You're starting to see what should be your goal in upgrading sales and marketing. You should be working in a closed-loop system that is enabled by your CRM.
Every new prospect entering the system, every touch and every stage of the process is recorded in the CRM. Every conversation, email and touch point is planned out in the CRM, and every tool sales needs is housed in the CRM for easy access.
Each stage of the buyer journey is tracked, so data is available to provide insight into which stages show the prospects moving forward and which stages show them dropping out. This allows you to address issues that might be causing them to drop out.
This entire effort takes sales from guesswork to science. This effort makes forecasting easier, it makes projecting revenue easier, it makes identifying top performers easier and it makes fixing friction in the sales process easier. In fact, it makes everything associated with sales easier. But most importantly, when you create this closed-loop process and use your CRM to proactively manage it, you get shorter sales cycles, higher close rates, and more predictable, scalable and repeatable revenue.
This isn't that hard. While there are five suggestions above, this is one of the easier sales and marketing alignment tasks. You can resolve this in days, not weeks or months. A few of the recommendations above are about making sure your people are not slipping back into bad habits. Remember, you're working to change behavior, and this can be tricky. Checks and reinforcement become the key to success.
The reason we focus on this small change first is because it's so critical. You don't want to erase the relationship and trust that marketing built with a single misstep when sales gets involved. Waiting even one day to follow up on a lead can be a killer. Instead, lock this down, set expectations internally and externally, and then make sure your team is executing as designed. Do this and you'll be sure all of those leads you worked so hard to generate are getting their due attention from sales.
Square 2 Marketing – Revenue Is Earned Through Experience, Methodology And Insights!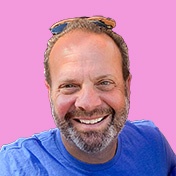 Mike Lieberman, CEO and Chief Revenue Scientist
Mike is the CEO and Chief Revenue Scientist at Square 2. He is passionate about helping people turn their ordinary businesses into businesses people talk about. For more than 25 years, Mike has been working hand-in-hand with CEOs and marketing and sales executives to help them create strategic revenue growth plans, compelling marketing strategies and remarkable sales processes that shorten the sales cycle and increase close rates.