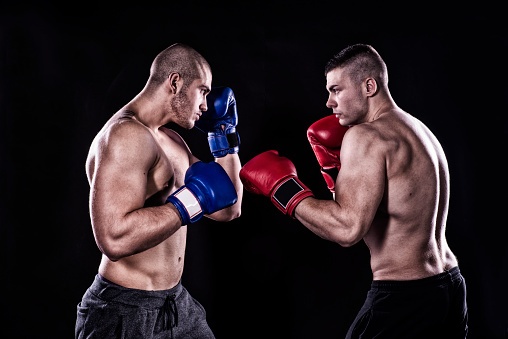 You Know You Need A CRM, But Which One? This Article Will Help You Figure It Out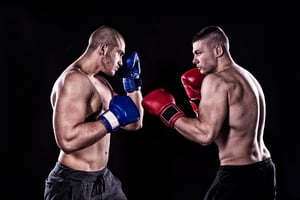 Any company looking for aggressive revenue growth needs a CRM to help manage and gain insights into how new customers are acquired.
Whether you have one you hate, have one you don't use or don't have one at all, now is the time to trade up and get the marketing and sales technology you need to start growing your business.
Today, a wide variety of CRM products are on the market. G2 Crowd, a software review site, lists over 300 CRM products. At the top of the list are Salesforce and HubSpot.
Salesforce was one of the leaders out of the market, and they've been providing CRM software to companies of all sizes since 1999.
HubSpot is newer to the market but has been making major inroads in both ease of deployment, ease of setup and ease of use since launching their CRM product in 2014.
To help you decide between these two industry-leading CRM software systems, here is a guide to making the right decision for your company.
The Companies
HubSpot and Salesforce are two very successful software companies with long track records of revenue growth. Both companies are highly respected in their industries, and recognized by analysts as fast-growing and innovative organizations.
When you look at the two companies side by side, you'd probably see more similarities than differences. In some respects, HubSpot is modeling their company after Salesforce, and why not? Salesforce is a highly respected software company.
Salesforce pioneered the idea of making their product 100% open and encouraging people to build software that connects and adds value to the product. HubSpot has done the same, with over 150 Connect Partners having built applications for HubSpot.
Regardless of which product you select, both of these companies are strong, healthy and innovative. They build solid teams, provide great products and continue to offer new features to their users.
Usability
When it comes to using the software, HubSpot beats Salesforce in this area. HubSpot built their marketing product and now their CRM product to be easy to use out of the box. Click a link, pay for it and start getting value in minute number one.
When you look at a variety of user review sites, HubSpot scores high marks for ease of use. Salesforce has made major inroads in the technology space and in the enterprise space (bigger companies) but only recently started pushing down-market with their Essentials product.
HubSpot has targeted and won the mid-market to small business space by offering a free or very inexpensive version of both their marketing and CRM products. That has given them traction in this space.
With this relatively unsophisticated user, ease of use is critical. HubSpot scores high marks here. When it comes to making changes, HubSpot makes it easy, while Salesforce requires some understanding of the Salesforce architecture to execute changes in some cases.
Again, bigger companies have the resources to make these changes. But at smaller companies, a non-technical person needs to be able to make changes, and HubSpot delivers here.
Pricing
Only marginal differences exist here. HubSpot does offer a free version of their CRM with limited functionality. That functionality is enough to get any company started before likely upgrading to a paid version.
The HubSpot paid CRM is $50 per user for one user, and then the upgraded product is $400 a month for up to five users.
Salesforce has starter pricing at $25 per seat for up to five users, which is very affordable for CRM software.
Both companies are continuously adjusting their pricing and packages to drive market share and revenue, so make sure you have the latest and greatest when it comes to current pricing.
HubSpot pricing is available here. Salesforce pricing is available here.
Attribution And Reporting
One of the major benefits of having a CRM is visibility into your revenue generation efforts, specifically those related to your sales team. Attributing new customers to channels and getting robust reporting and dashboards from the product should be high on your list of requirements.
HubSpot does a good job of providing standard reporting, standard dashboards and an add-on reporting module for $200 a month, if you need it. In almost all cases, we've never needed the reporting add-on to provide reports to clients.
Lead analysis, pipeline reports and conversion data on sales stage deal flow-through are all easily available right from HubSpot dashboards, with no effort on the user's part. Again, out of the box, HubSpot is ready to provide insight into how your sales process is working.
With Salesforce, you might need additional tools to create reports. Custom reporting tools are almost always present in larger organizations, but that's not the case in smaller companies.
Before you make your final selection, make sure you know what reports you want and what dashboard views are important. Then ask each vendor to show how you would handle that for your company.
Processes And Workflows
Some process and workflow requirements exist when it comes to using a CRM. Examples include turning a lead into a customer by changing the deal stage to closed won, being able to route leads to different people because of territory, creating vertical specialization or product requirements and scoring leads based on a prospect's behavior or prospect demographic criteria.
Neither of the startup CRM products offer this level of sophistication, and that might be OK for your sales organization and your requirements. It's likely that even if you start out not needing these features, you might grow into needing them. Understanding where each company stands with these product features is important.
With HubSpot, you're going to need Sales Starter for the automatic lead-to-customer conversion, and Sales Pro for the other workflow and assignment features. With Salesforce, you'll need their Enterprise version for the first feature and the Professional version for the last two features.
These features are not showstoppers for me. You can continue to run a highly effective sales process and simply turn a lead into a customer manually. Even the routing and assignment tasks can be done manually if you're hoping to get started at a lower level.
Setup And Support
Both companies and products have awesome support features (especially the chat tools). Any issues or questions can be picked up via chat, and answers come quickly.
As you move up in product tiers, onboarding is important, and you can either pay directly or work with a partner agency like us for help with getting set up, trained and using the products.
As we noted earlier, HubSpot is excellent at building products that are easy to use right out of the box.
Salesforce's Essentials product does not require a specialized Salesforce skillset, but once you get above this level, most companies use a certified Salesforce administrator to help quickly get set up and using the software productively.
Scalability And Integrations
You're not going to want to switch CRM platforms in three years, so look for a product that scales with your growth goals. Regardless of how big you get, we don't see too many people changing CRM software platforms because of growth.
While Salesforce has a much longer track record integrating with other software tools to create an open platform that allows you to grow in all directions, HubSpot is well on their way to a similar approach.
Currently, HubSpot integrates with almost 200 Connect Partners, while Salesforce has almost 4,000. Regardless, you'll likely only need a few, so this should not be a big issue in either case.
Both tools have open APIs, which means you can do your own custom development to build connectors to other software tools or proprietary systems. It also means you can build your own apps, which can potentially be sold to other companies through their marketplaces.
We don't see any major differences here, especially at the low end of the market, where custom app development is probably not your top priority.
System And Data Management
We don't see any major differences here, either. Again, it's not surprising. Both companies are highly professional software development shops, so considerations like system reliability, system backup, data loading and caps on the size of your database are all non-issues.
Typically, CRMs are notorious for duplicate records issues. One person enters ABC Company, another enters ABC Company Inc. and a third enters ABC Inc. Now you have three records instead of one for the same company.
HubSpot works with several third-party integrations that can be used for duplicate management on a scaled basis, but they also provide excellent identification for potential duplication of records during entry (matching email address). They then quickly marry duplicates together and merge them, eliminating the issue from the start.
Salesforce does not offer this type of feature in the Essentials version but does add it at the Professional level and up. Mass deduping is not offered, but many third-party software solutions can address this in Salesforce.
Reviews
Beyond the features, it's important to take a long hard look at user reviews. Salesforce has been around for longer and has more reviews, but HubSpot's reviews are strong.
Just like the best local restaurant, you can't make everyone happy all of the time. Look past the occasional bad review for both companies. Instead, look for themes. In this case, I think you'll find very strong user reviews for both companies and all of their products.
Spend a few minutes checking out one or two review sites. Anything more than this is just going to be overkill. G2 Crowd is a good site to check out, but you can look at a host of other similar sites, too.
Now it comes down to making a selection, and it's not which product is better but rather which product is better for you and your company.
The best way to help you make this decision is to list your company's CRM requirements and then prioritize them. How important is lead assignment? How important is ease of use? How important is reporting and dashboards? Are there reports that you can't live without?
Once you have your list, you now have a basis for reviewing both products and selecting one. Once you have a favorite, look at the price and the value you'll get from having a CRM that does what you need and want it to do.
Price and value are directly related. You might pay less and get less functionality. Is that OK? It might be, especially if you can upgrade over time and that upgrade path is easy. You might have to pay more than you wanted to get all of your requirements met. That might be OK for you. Only you can decide.
Once you've made your choice, you need to consider what comes next. Implementation, training, changing the behavior of your sales teams, gaining product usage and ongoing configuration of the software are all requirements. Factor these into your cost and scheduling plans.
While both of these CRM systems are relatively easy to buy and turn on, the heavy lifting comes after the purchase. You might want to consider bringing in a partner to help you with those tasks. While Salesforce typically requires more technical help than HubSpot, in both cases it's smart to have someone help with onboarding, training, process redesign, configuration and ongoing optimization.
Remember, the goal is not to buy software. The goal is to reduce sales cycle times, increase your close rates, drive higher revenue performance and improve the efficiency of your sales team. Don't lose sight of those business goals.
Square 2 — Building The Agency You'll LOVE!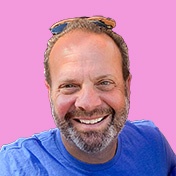 Mike Lieberman, CEO and Chief Revenue Scientist
Mike is the CEO and Chief Revenue Scientist at Square 2. He is passionate about helping people turn their ordinary businesses into businesses people talk about. For more than 25 years, Mike has been working hand-in-hand with CEOs and marketing and sales executives to help them create strategic revenue growth plans, compelling marketing strategies and remarkable sales processes that shorten the sales cycle and increase close rates.