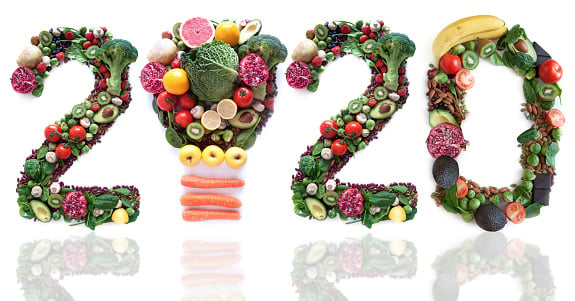 Digital Marketing And Sales Is Changing At An Accelerated Pace; Keep Up Or Get Left Behind
Moving into the fall and winter this year will present some incredibly challenging and complex marketing issues that companies big and small need to be prepared to deal with proactively.
Some of what you planned for simply won't work. Trade shows and conferences are shuttered, as an example. Salespeople won't be visiting prospects in person and many offices will remain closed.
Out of the ashes will rise new marketing and sales techniques that perform better and help companies execute more efficiently.
Even today, companies are proving to be resilient. But to thrive, you'll need to take advantage of these massive trends and changes coming down the pike.
Here are the 34 biggest digital marketing and digital sales trends that every CEO, CMO and VP of sales needs to be aware of rolling out of 2020 and into 2021.
1. Video For Marketing
Trend? Maybe, maybe not, but what is a trend is the massive number of videos being created to help companies tell their stories.
If your site includes video, it's 50X more likely (50 times!) to drive organic search results compared to text. Why? Because people find video content more compelling, so Google pushes pages that include videos higher in the rankings.
A trend that shouldn't be ignored is how easy it is to create these videos now in your home or office with just a smartphone. Reduced investment requirements, improved technology and an unmatched audience appetite for video makes this a huge trend that needs to inform your marketing planning in 2021.
2. Video For Sales
This is a huge trend. Stop sending emails and start sending videos. For millions of years, salespeople have professed their business is about relationships. Great, then stop writing and start talking.
About 60% of people identify as visual learners, meaning they prefer to watch than read. People are inundated with emails, and video cuts through the clutter. Make sure your sales team has access to an embedded player in your CRM, so they can record, send, track and get analytics on videos sent to prospects.
3. Social Media Advertising
New news? Probably not. But for small and medium-sized businesses, social media platforms have come a long way over the past year or so. Facebook and LinkedIn specifically have significantly upgraded their targeting technology to make it easier to get your story out to your targeted prospects.
What has changed is that people are much more engaged on social media today than they were pre-pandemic. Social media is the glue that keeps people together today, making the platforms even better for marketers.
4. Webinars, Big And Small
People are home and people are investing in their own education. It's no secret that webinars had a resurgence in 2020, and you can expect that to continue in 2021. Events that were getting 20 attendees started getting 200. Events that were getting 200 attendees started getting 1,000.
But the trend here is not webinars, it's creating interactive content that you can deliver via the webinar format. Consider bigger events with bigger speakers, longer agendas and richer content sets. Instead of doing a 45-minute webinar, do a three-segment, three-hour program.
Go small, too. More intimate office hours and question/answer sessions are killing it. People are open to hopping on a webinar with 10 other people like them and asking the experts questions or discussing a specific point and brainstorming together.
Be open to some creative programming. The webinar format can drive a significant number of leads in 2021.
5. Casual Gating
To gate your content or not to gate your content? 2020 saw a big increase in ungating content and a significant number of passionate conversations between marketers. But you don't have to pick one or the other. Like most marketing tactics, one-size-fits-all rarely applies. Instead, consider doing some casual gating, like this. Check out Drift's conversational gating for more info.
6. Chat For Sales
With sales shut down for at least a few months this year, proactive sales teams started looking for new ways to engage with prospects, and chat presented an excellent option. Instead of calling, or having prospects call the office, let them chat on the website.
Chat for sales gives people instant access to reps. You can route the opportunities. You can qualify. You can share information and, most importantly, you can be helpful. It's the new normal for sales, and you should be doing it, too.
7. Actionable Insights Instead Of Dashboards
Data is everywhere. Dashboards are the natural extension of massive amounts of data. Let's put data together in a visual way to help us make sense of it. But dashboards are not the end game. Insights and action plans based on those insights are the secret to success.
Tools like MAXG take HubSpot data and present insights with recommendations for improvement and action steps in a prioritized plan. It's how the smartest marketers will work in 2021.
8. Personalized Experiences
No, not first name in your emails, or even tricky company names in the subject line. I'm talking about one-to-one marketing instead of one-to-many marketing.
Kevin George from Email Uplers writes that "personalized, triggered emails based on behavior are 3x better than batch-and-blast emails."
Content, emails, nurtures, website pages and social messages should be tailored to individuals by role, by industry, by company and even by psychographic characteristics. B2C companies have been doing this for years, and now it's time for B2B to catch up. The performance differences are massive.

9. Text Messaging
The pandemic has reoriented almost all of us to our phones as the major point of contact. Picking up food, making appointments and getting confirmations — it's all done via our devices. There is something very personal about the one-to-one conversations on our phones, and this trend shouldn't be overlooked.
With people using their cell phones more frequently because the office is closed, you now have direct access to your customers and prospects, if you've been smart enough to collect cell phone numbers and ask for the opt-in around text messaging.
If you haven't started planning for this yet, put this at the top of your list for 2021 campaign planning.
10. Customer Campaigns
During the height of the pandemic, smart companies leaned into their customers, and this trend should continue in 2021. We're designing more and more customer campaigns for clients to drive share of wallet, improving cross-sell of new and related products/services and sharing stories that support up-sell of more of the same products/services.
As long as these are not promotional but rather stories (see trend 14) about similar companies and what they've done, customer campaigns get high marks for open rates, click-through rates and revenue generation.
11. Snackable Content
This is a big trend for 2021. Long-form content will still have its place, but when you consider how people are interacting with social media, text messages and video, snackable content (small, bite-sized and easily consumable content) is a growing trend not to be ignored.
We like this because you can create long-form content and then break it up into smaller bite-sized chunks by using our hub-and-spoke content strategy. With one effort you get long-form, blog, social and other snackable content in one single content development effort. This also ensures the content is targeted, search-optimized and aligned to each prospect's buyer journey.
12. Intent Data
We're all looking for that new shiny object, and with outreach hitting massive walls since the virus outbreak, knowing what people are looking for before they reach out to you might be that secret weapon marketers have been searching for.
Intent data shows you people's searching, browsing, clicking and viewing history before they land on your site, so you can take action and reach out to them based on their intent behavior. This is perfect for ABM campaigns, but can be tricky with the new privacy laws. Planning and execution is key if you're using intent data for your campaigns.
13. Voice Search
This is a trend you can't ignore and one we're already working on. Your search engine optimization (SEO) strategy must include questions and you must rank for questions through voice search.
Not so sure? Consider these numbers from WordStream:
50% of all searches will be via voice by 2020

55% of all American homes will own a smart speaker by 2022

72% of people who own voice-activated speakers say that their devices are used as part of their daily routines
By mapping the questions prospects ask in their buyer journey, you can rank your pages, educational content and website for these questions and move your business up into the answer box for search and into the ultimate device-delivered answer.
14. Story-Focused Campaigns
When it comes to campaigns, most marketers think about product, industry or sector. They think about the services they're promoting.
Instead, the big trend in 2021 will be story-based campaigns where you tell a story in a series of emails, videos, audio casts, PDFs or website pages. Over the course of the campaign, additional information about the story will be provided, similar to the way Netflix shares its shows in episodes.
This approach is dramatically less sales-focused and better aligned with how people want to see information. These campaigns have outperformed more traditional campaigns by a factor of three.
15. Experiments
Set it and forget it is over. Plan and run is over. Every single component of your marketing or campaign should be undergoing a series of experiments designed to improve performance.
Here are some examples of landing page experiments we ran as part of our demand generation program.
Your testing methodology is key. Identify the metric you want to improve, create the set of expected results, design the experiment, run the experiment, compare results and identify key learning. Then rinse and repeat.
The more experiments you run, the more you'll learn. Even when your experiments don't pan out, you still learn what not to do again. The more you experiment, the better your results.
16. CRO
Conversion rate optimization (CRO) is key if you're trying to generate marketing-qualified leads. If you are, then your site is filled with conversion points, like CTAs, landing pages, forms and other clickable places for people to turn from an anonymous visitor and into a lead.
Ongoing CRO ensures that each month you're seeing more net new contacts and more new marketing-qualified leads, and that the quality of those contacts and leads aligns with sales and the overall company goals.
CRO isn't a trend, but planning for CRO-related activities each and every month is becoming more and more important. Plan to include it in your strategy for 2021.
17. Interactive Content
If you need convincing, consider that 91% of buyers are actively searching for more interactive content. People like it not just because it's fresh and original, but because it makes them feel more connected to brands and more involved in the buying process.
As the web gets easier to work with and the tools get more connectable, people are adding highly interactive content to their website and the results are shocking.
People share more information, they stay on your site longer, they convert at a higher clip, they move to sales faster, they close faster and they buy more. Why? Because they get a more interesting, more personal and more value-oriented experience.
Quizzes, polls, calculators, 360-degree videos and augmented reality all deliver a much more engaging website experience. Since these are generally not easy-to-add features, start thinking about the experiences you'd like to add to your website now, so when 2021 comes along, you're ready to go.
18. Omni-Channel
Stats show that brands using three or more channels in an automation workflow can generate great results, like an engagement rate that tops out at 18.96% on omni-channel vs. 5.4% on single-channel.
Again, it's not the most riveting trend, but nonetheless worth talking about because the lift is dramatic. What might have produced 1,000 leads will now produce 2,500 leads. That's the kind of improvement that gets our attention.
One channel is not going to cut it in 2021. You'll need to think through a number of outreach channels to cut through the clutter and land on your prospect's laptop, device or watch.
19. Augmented Reality And Visualization
Gartner predicts that by 2022, 70% of enterprises will be experimenting with immersive technologies and 25% will have deployed to production.
This isn't a trend for everyone, but it's definitely a trend for more people than you think. B2B brands, pay close attention, because it's coming to a competitor near you in 2021.
The applications are far and wide, from how products would be stored in your factory or warehouse to giving customers an immersive experience with your product and handling questions with a virtual reality sales rep or customer service person.

20. Predictive Analytics
Lead scoring, which had been a marketing and sales advanced class, is now being used by even the most novice of revenue teams. Predictive analytics allows us to create a score that, in some ways, shows the future. By collecting on-website and off-website signals from prospects, a dynamic lead score helps reps know who to call on first, who might be ready to buy today and who needs more nurturing.
This analytics capability helps dial in the marketing, making it more efficient, and helps direct the sales team, allowing you to shorten the sales cycle and improve your close rate by putting the best reps on the best opportunities.
21. Virtual Selling Playbooks
There might not be a bigger trend in digital sales right now. No in-person appointments, no travel and no offices to visit. But sales must continue, so virtual sales playbooks lay out everything sales reps need to close business virtually.
It might seem obvious, but we've all been on bad virtual sales calls. A virtual playbook clarifies everything associated with the Zoom call, including the content provided, sequences involved with your sales process, qualification techniques, lead scoring, questions to ask and documents to request.
It's likely that sales will never be the same, so you had better get your sales team on the same page, telling the same stories, asking the same questions, providing the same documents and delivering the same remarkable experience virtually for every sales opportunity and every prospect.
22. Customer Data Platforms
Forbes reports that 78% of organizations either already have or are developing a customer data platform to help manage, analyze and leverage their data. It comes as no surprise that data experts top the priority list for many enterprises, with 41% of company owners saying it's now their most important role.
There is more customer data than ever before. It's not just company name, title and purchase history. Today it's their entire online behavior — every website they've ever visited, every email they've ever clicked on, every chat they had and so on.
How you manage all that data, protect all that data and use all that data is going to come under scrutiny over the next few years. Getting your data platforms in order now will make that easier when it becomes a requirement or government regulation.
23. Automation
With more complex buyer journey models and more desire to create a consistent buyer journey experience across companies, divisions, departments and purchase experiences, it's not surprising we've flagged automation as a trend you need to consider.
It's almost impossible to keep every touch point within a human's control and still keep the experience consistent and remarkable. Automating much of this makes the delivery easier to execute, easier to track and easier to optimize.
Marketing, sales and customer service automation platforms like HubSpot are going to remain major investment areas for companies, and the departments that control these platforms (like marketing and sales operations) will play new and important roles going into next year.
24. Branding – What You Stand For
More than 60% of consumers say that they feel connected to a brand whenever they trust it, and to earn their trust, you have to establish a solid brand.
Your customers and prospects want to know what you stand for, what values are represented in your brand and how this plays out with regard to social, economic and political issues. Ignoring the outside world is a trend that came to an end this year.
In 2021, the more we split each other up into groups, the more important it is that your company share its values.
But you also need a trustworthy brand to score and rank. Google's E.A.T. ranking factor, which stands for expertise, authority and trustworthiness, is impacting your search rankings. It means your pages need to have quality content written by an expert writer. It means your site needs to have recognized authority on a topic and have other authoritative links pointing to it from trusted sites.
25. Privacy Practices
GDPR, CASL and CCPA are all just the beginning. It's going to get harder and harder to market to people you don't know. The penalties are going to get stiffer and stiffer. It will be more complicated to get out of trouble when you get in trouble.
You could lose your marketing automation platform access, your email service provider access or even your internet access.
That means 2021 should be the year you get serious about your privacy practices. Start making your marketing compliant now, so as the rules change, you can make small changes that prevent you from getting into trouble.

Don't build an entire marketing plan based on cold-email marketing and find your entire strategy shut down before you even get to month two.
26. E-Commerce For B2B
I'm so glad this trend made the cut, because we've seen a huge influx in B2B companies moving at least part of their business online. This is 100% fueled by the pandemic and the switch from traditional sales feet on the street to more virtual selling. (See trends 2 and 21.)
E-commerce platforms like BigCommerce, Shopify and Magento are seeing similar trends and working closely with B2B agencies like us.
We've wrapped up a number of e-commerce websites for B2B manufacturers over the summer that featured major strategic shifts away from person-to-person selling and toward using their platform e-commerce capabilities to drive revenue while keeping costs down. If you want to see an example, check out G&H Orthodontics, which in the middle of the pandemic rolled out their new e-commerce platform.
27. Content Strategy – Hub-And-Spoke (Web, Blog, Social, Texts)
So much content, so little time. There is a trend that allows companies to create content but do it in a way that leverages content across a wide variety of channels. We call it the hub-and-spoke content strategy.
In this methodology, you create long-form content, which is typically over 3,000 words. By the way, a study from Search Engine Journal indicates that long-form content gets 77% more backlinks than short articles, which is critical for driving organic traffic.
You create the long-form content with all its uses in mind, allowing you to get three to five blog articles, five to six snackable items (see trend 11), 10 to 12 social media posts and maybe 20 text messages from one single long-form content piece.
All the content is tied together, cross-promoted and available for your omni-channel marketing (see trend 18) campaigns, ensuring it's all orchestrated and tied together. Orchestrating all your marketing campaign activities is how you get the one plus one equals three outcome.
28. Cyclonic Buyer Journey Model
People everywhere are starting to recognize that the traditional, linear funnel created in 1890 is over. HubSpot's flywheel is one example.
Consider this quote from McKinsey: "Research revealed that the customer journey is not rigidly linear, as depicted in the sales funnel model, but rather circular. It is a network of touch points, decisions and opportunities that are either appropriated or rejected by the buyer."
But most people hadn't replaced the funnel with a new model that allows the alignment of strategy, tactics, analytics and technology until the Cyclonic Buyer Journey™ model was released in early 2019.
This gives you eight distinct stages, the tactics associated with the stages, the analytics in each stage and the technology required to influence people in each stage. To really understand the Cyclonic Buyer Journey model, consider reading the book, "Smash The Funnel."
29. Neuromarketing
It's hard to ignore the human condition and the psychology of buyer behavior when it comes to marketing, sales and even customer service.
The data is extensive. People make purchase decisions emotionally and then rationalize those decisions. People only make purchase decisions when they feel safe, and they only make those decisions when their pain is acute.
Knowing how your prospects think is critical to creating the touch points along their buyer journey that help them feel safe, connect with them emotionally, tweak their pain and educate them to know, like and trust your company, products and services.

30. Virtual Trade Shows/Conferences
2020 will go down in history as the year trade shows, conferences and live events died. These shows and events are already canceled well into 2021.
In response to this, virtual events have become very popular. This is a trend that will continue into 2021.
What should go down in 2021 is a continued effort to make these events better and better. Most of the virtual events I've participated in are average at best.
The lack of high-quality virtual events does open the opportunity for your company to lead in the area of virtual events and actually leapfrog the big industry events that dominated your industry with a virtual event that drives incredible value and a remarkable experience for your participants.
31. On-Site And Off-Site Lead-Scoring Models
Lead scoring has always been something bigger companies and more sophisticated marketing teams do, but lately we've seen many smaller companies looking at lead scoring, wanting lead scoring and installing lead-scoring models to help their sales reps work more efficiently.
What is appearing more and more are blended models that include not only on-site signaling data but off-site signals as well. These new data sources fill out the prospect behavioral model and give reps a full picture of what prospects are doing and how qualified they are at all stages of the buyer journey.
32. Advocacy – Reviews, References And Referrals
What your customers think about your company has never been more important to driving revenue and creating sustainable revenue growth programs. However, it's almost always missing from marketing's directive.
Without reviews, references and active referrals, your revenue cycle slows to a grind.
A trend for 2021 is more active advocacy programs. This means actively engaging, incentivizing and working with customers to encourage them to speak out and be advocates for your company. Along with this comes an entirely new set of metrics, like referrals, new reviews, number of advocate clients and number of referrals.
33. Affiliate List-Building Programs
When times get tough, people start getting creative. They also start working together, and this trend is one of the biggest for 2021. Companies that serve the same target market but are not directly competitive are working together to provide information to their audiences.
To be more specific, companies are forming marketing partnerships to drive content and build their prospect databases.
They're cross-promoting educational content and sharing the net new names to drive increases in the reach of their marketing databases.
34. What's NOT On The List
With this comprehensive list of trends, it makes sense to talk about what's not on the list and what you should be staying away from. This includes cold calling, cold email campaigns, cold social media outreach, direct mail, trade shows, paid ads and purchased lists. These types of old-school techniques are going to take longer, be much less efficient and be less effective than almost every other identified trend on the list.
They might feel comfortable, like that old pair of sweatpants, but they're not going to get you the job if you wear them to the interview.
As you start looking at your plans for the fall and into 2021, consider using the ideas in this blog post to build your revenue generation machine. Consider pushing yourself, your team and your company toward some of the more innovative ideas. The sooner you get experiences with these tactics, the sooner you'll see results from them.
Square 2 — Building The Agency You'll LOVE!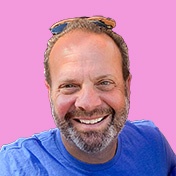 Mike Lieberman, CEO and Chief Revenue Scientist
Mike is the CEO and Chief Revenue Scientist at Square 2. He is passionate about helping people turn their ordinary businesses into businesses people talk about. For more than 25 years, Mike has been working hand-in-hand with CEOs and marketing and sales executives to help them create strategic revenue growth plans, compelling marketing strategies and remarkable sales processes that shorten the sales cycle and increase close rates.