Medical device manufacturers have an opportunity to tell a story that's bigger than their products.
G&H Orthodontics embraced a dynamic, engaging marketing message that became the foundation for a rejuvenated team culture.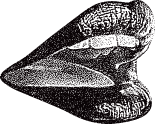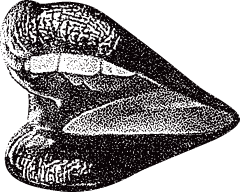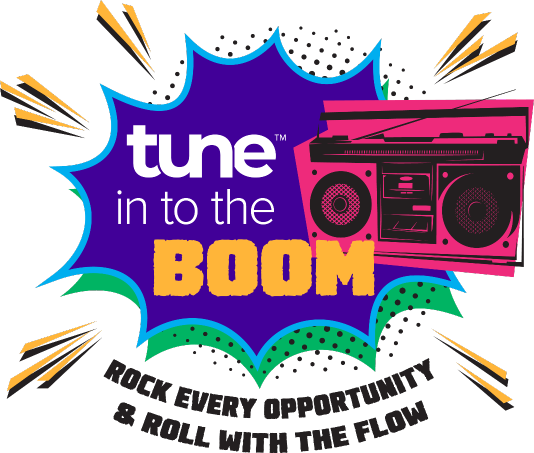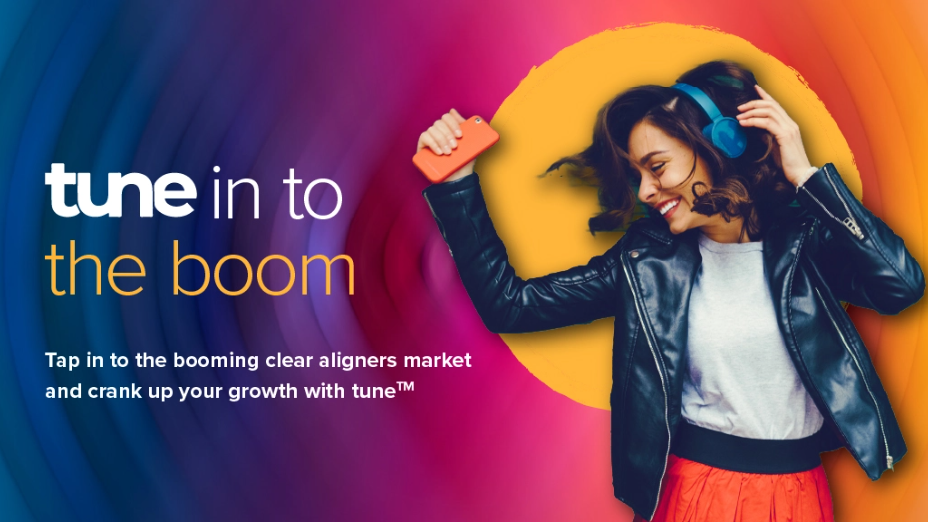 Opportunity Knocks
The growing aligner market presented an exciting opportunity for G&H Orthodontics to expand with tune™, a proprietary and highly effective clear aligner system. The G&H team knew it could provide distributors and dentists with a superior, affordable product powered by more than 40 years of orthodontic expertise. But how could G&H stand out from other aligners?
Here are some of our G&H Tune campaign deliverables:
The Message: tune in to the boom
The Square 2 team drew on the Tune name for inspiration and developed a fresh, playful new messaging approach focused on aligners' growth potential for distributors. The enthusiastic message and striking design inspired G&H to incorporate "tune in to the boom" into its internal culture, framing every customer opportunity as another chance to grow.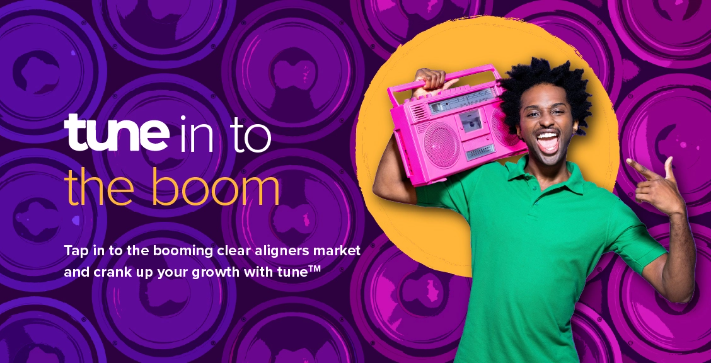 Digital Demand-Gen Campaigns
Leveraging G&H's extensive presence in the orthodontics industry, we crafted email campaigns that put Tune on distributors' radar.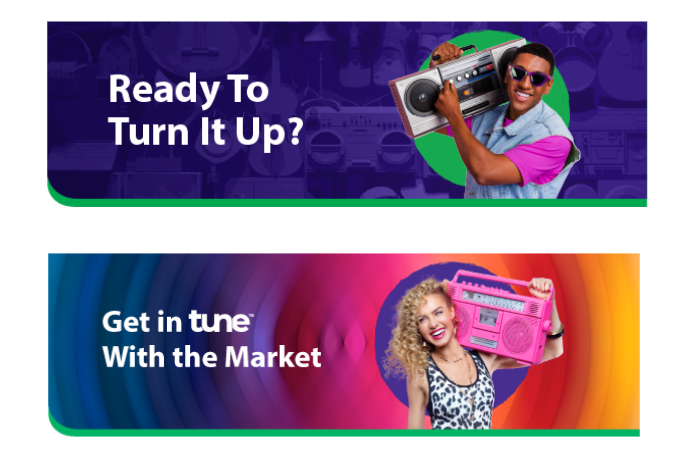 Assets That Guide the Journey
The Square 2 team created dynamic, engaging infographics and leave-behinds to debut the new message and Tune's unique differentiators.
Results-Driven Landing Page
The brand-new tune webpage put Tune's value propositions front and center, boosting its growth opportunity message and driving conversions.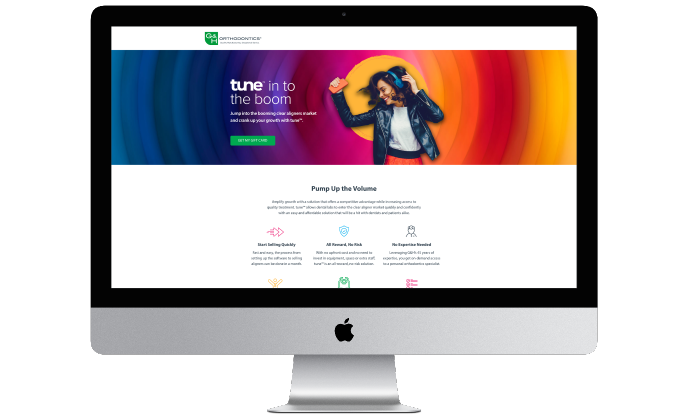 Direct Mail → Demo
To build on initial awareness emails, we developed a two-tiered direct mail campaign featuring earbuds as a gift for hot leads.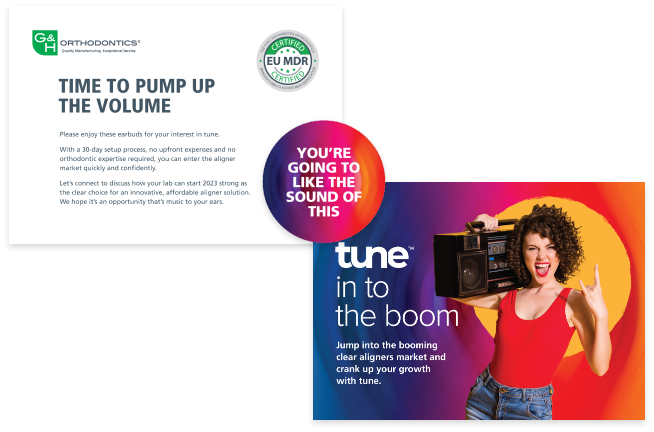 Bold Trade Show Banner
G&H took its new message to the trade show floor with a stand-out banner guaranteed to start conversations.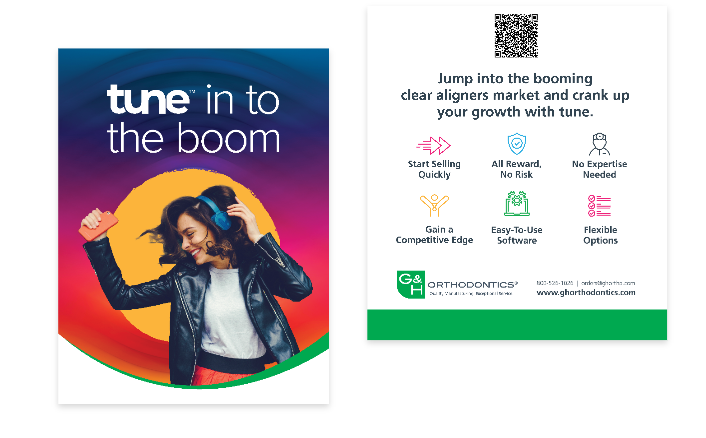 Remixed Internal Design
We designed another playful Tune logo to help G&H energize its company culture.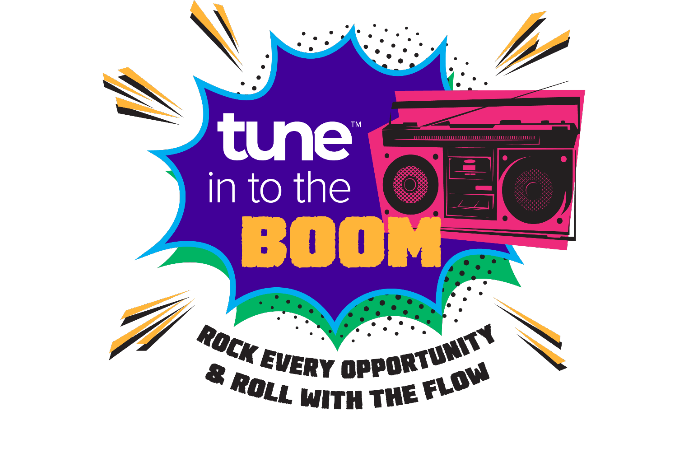 'We Like To Implement It Everywhere'
G&H embraced "tune in to the boom" within the company to emphasize their core mission to provide exceptional quality and service.
"We are not approaching our markets or segments in a traditional path. We are not trying to copy anyone. This easy-to-understand, relatable message really helps make the connection between the target audience and G&H, so we continue to drive to the ultimate goals of engaging customers and closing deals."
Jim Aycock
Vice President of Sales, Marketing and Business Development G&H Orthodontics
Tap Into Revenue-Boosting Tips
Shake things up with a new perspective on messaging, digital campaigns and more.
Stay in the Know on Our Blog
Get Tips on Messaging for Revenue Growth
Meet With a Campaign Specialist