Your Prospects Are Asking For A Richer, More Interactive Digital Experience; Now Is The Perfect Time To Start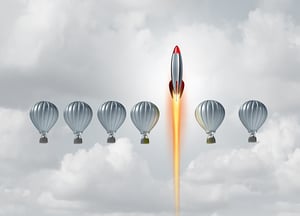 There is no question the coronavirus is going to have economic implications for many companies. But how you respond to the challenges could make or break your year.
Circling the wagons and trying to weather the storm is the worst advice.
Progressive companies are taking advantage of technology, digital trends and buyer behavior now more than ever before. If you've been considering changes, don't wait. Start now so when the world returns to its new normal, and it will, your company will be positioned to take full advantage.
It takes time to get the strategy, tactics, analytics and technology in line to transform your prospects' and customers' experiences with your company. By starting now, you'll have the thinking behind you, and the tactics will be up and running when people start rushing to catch up.
Here's what progressive companies are doing.
Your Prospects And Customers
Right now, everyone is distracted with news coverage of the situation, but people are being impacted in real ways. Conferences are being canceled. People might have been asked to work from home. Their business travel may have been restricted or eliminated.
But everyone is still working. Companies, departments, teams and individuals still have goals, objectives and work to do.
The more proactive you can be about helping your prospects and customers deal with the situation, the more strategic your positioning will be and the more business you'll protect.
As an example, your prospects still need to get to know you. If you typically host prospects in your manufacturing facility or warehouse for tours, you should start considering a virtual tour. Step it up and offer a guided virtual tour, with the ability to ask questions in real time. This would do wonders for helping your prospects continue to execute their buying process, even if they can't visit you personally.
Here's one more. If your sales team typically visits prospects, they may not be able to do that so easily over the next few months. Start looking into technology that allows your sales team to meet virtually through video conferencing tools.
But don't stop there. Give the sales process a quick review. Where can video conferencing enhance the sales process? What other tools would be helpful for the sales team to use remotely with prospects? What content should the sales team have access to? When would they share it? Does this mean their questions or scripts need to be altered? How do you ensure everyone is executing a similar process and telling similar stories?
A review of your prospects' buyer journeys is probably long overdue anyway. Now is the perfect time to start looking at how people act today and make sure your processes support this behavior in a way that helps prospects quickly get to know, like and trust your company and your team.
How Your Marketing Engages With Prospects
The two examples above are easy ones. But let's tackle a couple of other common challenges you might be facing over the next few months, and let us give you some ideas that will help you now but also help you going forward.
Trade Shows And Events – Most marketing teams have at least a few events, conferences or trade shows they go to every year. They expect to get at least some of their leads from these events. It's possible that this year those events will be canceled, or at the very least attendance will be down (and could be down significantly).
You should consider getting proactive. Instead of waiting, launch that webinar series you've been talking about for years. Your prospects still want information, they still want to be educated and they still want to get to know new companies and new potential partners. Give them that opportunity.
You can schedule webinars well in advance. You can get a series of three to six sessions together and start marketing them immediately.
Webinars should be an active part of your marketing campaign anyway, so when the world does get back to normal, you should consider continuing these to drive even more leads and sales opportunities.
Chat – If people are home, they may have to adjust their expectations around response time. Filling out a form might not be their go-to move on your website anymore. They might want an immediate response; they might want to talk to someone live.
Today, people across industries are looking for information when they want it, and chat, chatbots and chat tools are delivering an upgraded website experience.
Chat seems like an easy addition, but it takes some thinking and a bit more planning than you might have originally considered. What pages does it go on? Who mans it? What happens when everyone is gone? These are just a few of the questions you'll need to answer before you turn it on.
Timely Content – With more people home and more people online, it's reasonable that more people might be visiting your website too. This makes the website and the content on your site even more strategic. You should be working hard to ensure that anonymous visitors are turned into new contacts, marketing-qualified leads and sales opportunities as often as possible.
This is typically done with content. Remember, 90% of your visitors are not interested in getting a quote, scheduling a call or speaking with a rep. That's a lot of people.
You need content to educate them when they are early in their buyer journey. You'll need different content to educate them when they are in the middle of their buyer journey, and you'll need even additional content when they are about to make a purchase decision.
In case the idea of using content to turn visitors into leads is new for you, the types of content might also be new. Consider a wide variety of content.
Long-form content, like e-books and whitepapers, are especially important if your prospects are readers, like engineers. Shorter-form content, like tip sheets, check lists and blog articles, should be in the mix as well.
Graphic content, like infographics, presentations, slide shows and pillar pages, are additional ideas to keep your content entertaining and educational. Pillar pages are also highly ranked by Google, which should give you a nice pop in search engine rankings.
Social Media – Today people get a lot of news from social media (Facebook and Twitter specifically). But if people are confined to quarters, they may turn to LinkedIn to stay connected with colleagues, peers and work friends.
Take a hard look at your social media content. You might have an opportunity to engage with your top prospects. You might even consider using social media to connect with targeted accounts in your account-based marketing (ABM) campaign.
Connect with them first, then ask to have them engage in content sharing. This is the door-opener to a warm email and a potential video call on how you can help them.
If people are spending more time on social media, they might end up on your social sites more too. Make sure your sites are up to date from a branding perspective. Make sure a ton of educational content is posted, and make sure you're actively working to engage visitors in conversation on social sites.
Finally, your goal should be to get them back to your website. Make sure your conversation starters end up with a page from your site that is contextual and shareable.
Your Website – If you're doing your best to drive people back to your website and people can't come to your office, plant or warehouse, then your website is going to be the next best way for prospects to get to know you. Make sure your website puts your best foot forward.
We've all heard about great companies from friends who went to their websites and left abruptly because the experience was subpar. Don't let that happen to you.
Your website should tell a story, be clean, be easy to navigate and be full of educational content. You should have pages for different personas and content for different personas, and your website should keep your prospects clicking for at least five minutes or more. Time on site is a big signal to Google.
Video – If you can't meet your prospects in person, the next best thing is to use video on your website. First, it keeps visitors on your site, and second, it gives every site a more personal appeal. If you have a website full of video, it shows people are happy and willing to talk about your business, products, services and the experience they had with your company.
Turn on the closed captions for all videos. Today many people watch video on their device with the sound off. Closed captions ensure you get your point across whether their audio is on or not.
You can also use video to highlight your best people and your best clients.
Video has unlimited applications. If you post it on YouTube, it helps search. You can use it in the sales process. You can enhance your case studies with customer comments. You can do a podcast or webcast show. You can turn your ordinary blog into a video blog (vlog) and narrate your articles instead of just writing them.
Video does wonders on social media, including Instagram, but it also works well on LinkedIn and Facebook. Start doing a regular weekly video, and post it on all the platforms and your website. It will help your prospects get to know you and your company much faster than traditional tactics like email.
How Your Sales Team Engages With Prospects
Sales faces one of the biggest risks associated with the new virus scares. If people are not traveling and if people are locking down their facilities, salespeople might not be able to have in-person meetings.
Some prospects might even use these restrictions to slow down the sales process and delay making a decision. It's important that you have contingency plans to make sure you don't get slowed down or delayed.
In-Person Meetings – You can have a meeting without travel and without coming in contact with your prospect. Simply move it to a video call. Zoom, GoToMeeting and WebEx are all viable options when it comes to arming your salespeople with an alternative.
All of these video conferencing tools make it easy to schedule meetings, include links in meeting notices, auto-launch video conference platforms and talk freely with prospects cam to cam.
If you have a big meeting coming up with an important prospect and they don't do video conferencing, consider sending them a cheap camera to use for your call. They can keep it or they can return it, but either way you can see each other without traveling and without sharing any airborne bugs.
While these meetings are never as effective as in-person meetings, they do help keep your sales process moving along.
Chat For Sales – Chat for sales is another great way to continue the conversation with prospects who you would normally meet face to face. Chat tools are readily available in many marketing automation and website management platforms.
Prospects can ask questions and reps can answer them. Information can be shared via links, and you can meet with teams of decision-makers as well.
Meeting formats and the feel of the meeting do change a bit. Pay close attention to the technology. Make sure it's working before the meeting starts, and even then, be prepared for something to go wrong.
Reps can qualify prospects via chat by using a lead-scoring model. Reps can share content via chat. Reps can send website pages and additional knowledge base information quickly and easily in a chat panel on your website.
Chatbots can even be installed to handle questions when reps are away or busy, making it appear as if prospects are talking to live reps. You also can assign reps to chat with prospects based on account assignments or territories, allowing chat to adhere to lead assignment rules or territories. Now even the reps are happy about chat.
Video – Sales has been slow to adopt video into its day-to-day operations. But all the data shows that people prefer to watch than read. Now is the perfect time to arm your sales team with video tools that allow them to create short, embedded videos that help prospects get to know the sales team faster.
These tools also help you tell your story. Instead of reading a long email, send a short video that tells your prospect what's important about the email and quickly gets to the point.
These emails launch quickly, are easy to record right from a laptop or cell phone and do wonders for helping prospects quickly know, like and trust your sales team. We also know that the faster they know, like and trust you, the faster they feel safe and the faster they say yes.
But don't stop there. One reason more people don't participate in the sales process is cost of travel. With travel on hold for a lot of companies, consider bringing more senior executives and/or more delivery people into your sales process.
Your prospects want to know who they will be working with after the sale closes. Now you can introduce them personally, regardless of where they live and what they're doing. Even 15 minutes with their client services person, client success manager or customer service rep is going to make them much more comfortable with your company.
Now everyone can participate right from the comfort of their laptop, desktop or mobile device.
Questions And Objections – Answering questions is a huge part of sales. Prospects have questions, and the best salespeople are the ones who excel at answering them professionally and respectfully.
Once questions are handled, objections start to come out. Again, your best salespeople are able to proactively plan for objections, deal with them before they become blockers and turn those objections into valuable conversations around the gains expected from any investment in your products or services.
Both questions and objections can be planned for. Most companies see the same questions and the same objections over and over again. Most companies also see them at the same time in the sales process. Objections over price typically come late in the sale process, while questions about features or services come early in the sales process.
By mapping these questions and objections against your prospects' buyer journeys, you arm your team with educational content that proactively limits the friction associated with the standard set of questions and objections.

Now is the perfect time to start looking at these and being smart about applying technology like embedded video in emails, video meetings with a wider variety of team members, reference reels with customer testimonials and proposals that are perfectly aligned with your prospects' business issues and desired outcomes.
It might seem like a challenging time, but from challenging times come innovation and proactive changes that make your ability to execute when the environment settles down (and it will settle down) much easier.
Just like the companies that market through the recession rebound faster and more aggressively than those that hunker down, the companies that take advantage of technology and digital transformation now while others are paralyzed will emerge with dynamic, highly competitive and customer-centric businesses that grow dramatically when the clouds clear.
Square 2 — Building The Agency You'll LOVE!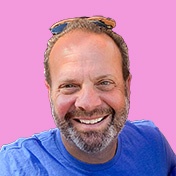 Mike Lieberman, CEO and Chief Revenue Scientist
Mike is the CEO and Chief Revenue Scientist at Square 2. He is passionate about helping people turn their ordinary businesses into businesses people talk about. For more than 25 years, Mike has been working hand-in-hand with CEOs and marketing and sales executives to help them create strategic revenue growth plans, compelling marketing strategies and remarkable sales processes that shorten the sales cycle and increase close rates.