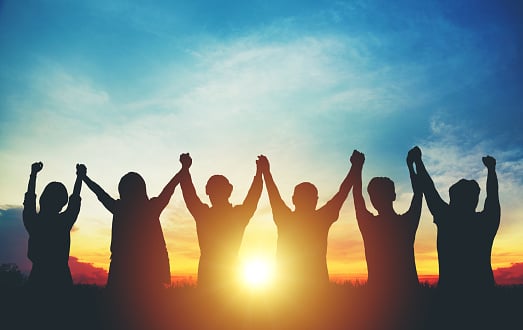 Today's In-House Team Looks Nothing Like The Marketing Team From 2010
The pandemic and challenging economic times have done little to slow the race to hire in-house digital marketing teams. That might change later this year, but right now it's full speed ahead.
If you're hiring in-house, building your own digital marketing team and looking to ramp up your marketing efforts in 2021, here are some of the important roles you'll need if you want to generate leads, drive sales opportunities and build a repeatable, scalable revenue growth machine.
We started documenting this new team in our book "Fire Your Sales Team Today," which is available on Amazon. The book outlines what a revenue department would look like as we advocated merging marketing and sales into this new revenue team.
But a smaller step would include building your own digital marketing team, and here are the roles you should be considering.
Growth Marketer
Today, marketing is much less about pretty stuff and much more about results. You're going to need someone with the experience to know which tactics to use and when to use them. You're going to need someone who knows how to optimize performance and run a ton of tests or experiments.
This person should have equal depth of experiences with inbound and demand generation programs. They should be able to blend these two different types of programs based on your needs and desired results.
They should be equally comfortable working with people in both marketing and sales. They need to understand which assets are working and which messages are resonating with prospects.
They should have experience across almost all of the marketing tactics and be experienced enough to execute any of those that fit into your marketing strategy.
They should be equally adept at using social media, email marketing, video, and paid advertising on Google and Facebook. They should be comfortable in your marketing automation and CRM systems (more on that later) and know how to optimize the performance of all your marketing channels.

Technology Specialist
This is a role most people hiring neglect, but it might be one of the most important roles. So many areas of execution come down to knowing how to use the right tools. Running email campaigns? Do you know how to build workflow email automation into your marketing automation platform?
What about your CRM? Someone on the marketing team needs to know how the reps are using the CRM, how it talks to marketing and how marketing moves information into the CRM.
You're going to want automation and workflows associated with sales setup, too, and someone will need to do that once and then optimize those or add new ones over time.
Lead scoring is a third area where your technology expert will come in handy. Even if an agency helps set up your initial lead-scoring model and automation, you're going to want to make changes and upgrades or add new elements eventually.
Finally, new technologies are coming out every week. Having someone on the team who can assess these tools, understand how they fit with your current tech stack and then work with the technology providers to get these new tools integrated and running properly is critical.
Data Analyst
You need a data specialist who understands your data. Did you buy data? Are you getting data from your ERP system? What data is the sales team adding? How clean is your data and how quickly is it degrading? These are all challenges facing companies when it comes to data.
Bad data in means bad data out. All of your analytics will be misleading and, in some cases, flat out wrong if your data is bad.
It's possible that your technology expert and your data specialist could be the same person, but these are two different skill sets. Your data specialist can be looking at list segmentation, running regular cleansing protocols and making sure you're compliant with all data and privacy regulations. This is likely to be its own role, especially if you're looking at over 100,000 records or multiple databases.
Content Creator(s)
It all comes down to content creation. The more content you create, the more leads you'll generate. The amount of content is directly related to the number of leads you want to generate. If you have lofty and aggressive lead generation goals, you might need more than one content creator.
Most companies should be looking at creating one piece of long-form content a month at a minimum. In addition to the e-book, whitepaper, tip sheet or infographic that makes up your new content offer, you need the CTAs, landing page, confirmation and delivery pages or emails, the lead nurture sequences and the emails or blog articles that help promote the new content. It's a lot of copywriting and design work for anyone.
The types of content available have never been more varied. You might need video content, podcast content, presentation decks, graphic videos, success stories, website pages, pillar pages and more.
This also means you'll need someone who can both write and design. Finding someone who is great at both is challenging. You might consider hiring a writer and purchasing a tool like Ceros or Powtoon to help with the design side of the role. Both of these tools take content and help turn it into well-designed graphic assets.
Another option would be to split the role in two, and hire a copywriter for content and a designer for content. Paring these two together will also get you the quality content you need at the pace required to drive leads.
When it comes to content creation, you're not limited to written formats. Video and podcasting are two very hot content creation mediums, and both probably need to be part of your content plans. Hiring someone who is able to do home-made video is important, and by home-made video I do I mean amateurish.
Today, even a smartphone can be used to make high-end professional videos like this one.
Marketing Director
We've talked a lot about doers, the people who can do what you need done. But who is going to tell them what to do? You'll need a director for this team, no question.
This person should be accountable and responsible for the strategy. They should be working to create the overarching messages, the differentiation required to help your company stand out and the alignment of tactics across the entire effort.
Think about this person as the conductor of an orchestra. Without this person, you could have the best musicians and never get a single note of beautiful music.
Your director needs to set the strategy. They need to align the budget with the business outcomes and expectations around results. They need to select the right tactics and oversee the delivery of those tactics to ensure they are all working together.
They need to review the results and be responsible for quickly creating optimization action plans and alternatives when plans need to be adjusted.
They need to be comfortable with technology and very comfortable reviewing data, identifying insights and using those insights to create action plans.
They should have enough experiences to be able to pull from those experiences and direct your team to follow a specific path. While missteps are unavoidable, they should be able to produce positive up-and-to-the-right performance most months.
Coach
Even the best in-house marketing director is only going to have limited applicable experiences when it comes to strategy, tactics, analytics and the technology solutions you need to grow your business.
Name the greatest athletes to ever play and you'll find they all have coaches. Tiger Woods has used coaches, including Butch Harmon and Hank Haney.
Tom Brady, Drew Brees and Matt Ryan use Tom House and Adam Dedeaux, who operate a quarterback training facility in the Los Angeles area called 3DQB.
Michael Jordan used Tim Grover for over 15 years to help him become the greatest basketball player of all time.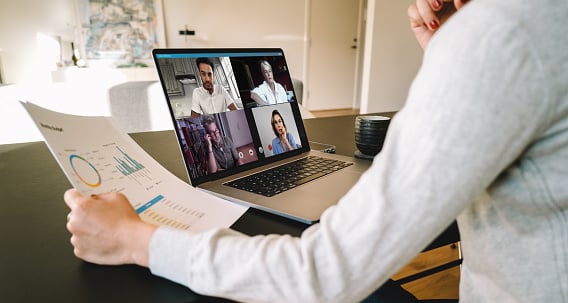 Some people believe that one of the reasons these athletes are so successful is because of the coaches who helped them optimize their talents. But what I think really resonates here is that these athletes wanted to benefit from someone else's experiences.
The same value is needed in the area of revenue generation and business growth. No matter how experienced your new marketing director and their team is, the number of experiences is going to be limited to a handful. Even the most experienced marketing director would have had two or three previous roles at companies.
But an experienced coach might have hundreds of experiences to pull from when looking at your company.
Since you have a team of people who can execute, the coach simply helps review what's been done. They might audit how it was done. They look at the results and help uncover parts of the execution that are limiting results or could be optimized to produce better results.
They also can help in the planning and strategy conversations to prevent you from making mistakes. For example, don't send that email on Friday at 3 p.m. Instead, send it on Tuesday at 10 a.m. Or better yet, they might show you how to use a tool like Seventh Sense to send the email at the exact time people are most likely to open and read it.
The coach has seen these scenarios so many times that it's second nature for them to help polish rough edges on your program, redirect with subtle course corrections and uncover valuable insights that help you create a much more productive action plan that gets you to your goals faster.
Notice there are no website developers, no paid ad managers and no SEO specialists in this list. Many of those old roles have been disintermediated by technology and more holistic approaches to marketing tactics.
New software tools make creating assets like website pages, infographics and e-books much easier. This means keeping your website fresh and performing at a high level can be done with tools instead of specialized and expensive people. The list of roles above allows the crew here to focus on results and ongoing optimization.
There is another option to hiring an in-house team – work with an agency. Some people love the idea, others hate it. The bottom line is an agency can bring you all of the skills identified above quickly and efficiently. No hiring, no recruiting, no negotiating and no onboarding people. Agencies hit the ground running, bringing their own tools, methodologies and tons of experiences.
Perhaps the best option is to use a hybrid configuration. Work with an agency to get your program built, your strategy defined, and your campaigns up and running. Then use your team to pick up the ball and run with it. Here's a pro tip: Consider keeping the agency in a reduced but strategic role. Agencies with deep expertise can serve in the coaching role while your team handles the bulk of the execution.
This gives you the best of both worlds. You get the control and ownership you want with your own in-house team plus the experiences of the agency to guide, advise and coach up your team, just like Tiger Woods and Tom Brady.
Square 2 — Building The Agency You'll LOVE!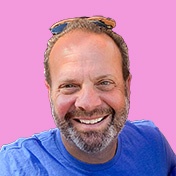 Mike Lieberman, CEO and Chief Revenue Scientist
Mike is the CEO and Chief Revenue Scientist at Square 2. He is passionate about helping people turn their ordinary businesses into businesses people talk about. For more than 25 years, Mike has been working hand-in-hand with CEOs and marketing and sales executives to help them create strategic revenue growth plans, compelling marketing strategies and remarkable sales processes that shorten the sales cycle and increase close rates.