With Hundreds Of Marketing Tactics At Your Disposal, How Do You Know Which Ones Are Right For Your Company?
Not too many people talk about how to select and prioritize the correct set of tactics for your company and your goals. Are you trying to generate leads? Are you trying to grow revenue? Is brand awareness your mission? What about referrals? These are all legit marketing objectives, but they don't all demand the same set of tactics.
Knowing which tactics to plan, deploy and optimize is one of the secrets to success. The other is being able to tightly orchestrate (not integrate) these so one plus one ends up equaling three.
More than ever, today there are too many marketing tactics to choose from. It makes picking the wrong ones more likely, and it makes building the set of tactics even more complex.
Let's try to make this choice easier by aligning tactics with your goals and your prospects' buyer journeys. I'm going to attempt to do that by creating a few common scenarios and then sharing the set of tactics that typically aligns with those scenarios.
NOTE: Before I get started, I think it has to be said that responsible marketing often includes all of these scenarios. In fact, most of our engagements include all aspects of the buyer journey to some extent. There might be areas we're prioritizing over others, but each of these generally gets some attention.
There is also overlap, so rarely do these live independently of each other. However, many clients don't have the budget or the resources to do all of it all of the time at the same time. So perhaps these scenarios are more about prioritization than selection.
Demand Generation
We need more interest and awareness in what we provide to customers.
Traditional out-of-the-book demand generation is early buyer journey stuff. It's a lot of brand awareness and introductory tactics.
Some of the tactics included in demand generation programs includes:
Account-Based Marketing – Today, ABM is one of the premier demand generation tactics. It technically includes a collection of tactics like content creation, social media, sales outreach and nurturing. You need solid data, messaging and sales alignment strategy before even considering it. But this is one of the best ways to get your story out in front of your potential prospects.
Event Marketing – They're not available these days, but conferences and trade shows were a big part of demand generation. Your prospects are attending a conference and you show up and grab a booth or host a session. The result is people who hadn't known about you get exposed to your story.
These tactics may become viable again, but in the meantime, these are not likely to be in your plans for 2021.
Paid Google Ads – Everyone knows about Google Ads. But if done properly, this tactic can build awareness and generate demand. People searching for related but not direct keywords can be introduced to your company if your content of offer in the ad is compelling and directed to their challenges.
Paid Social Ads – Social ads are a bit different and can be proactively pushed out to people who fit your persona and targeting criteria. This too demands you have content to offer, remarkable solutions and a disruptive message, but today's social platforms offer powerful tools to get your message out.
Influencer Marketing – People are actively talking and influencing your prospects. It's very likely that their audiences are available to you as long as you can identify those influencers and create a win-win for them so that they want to introduce you to their audiences. Once introduced, you can direct them back to your website and your content for more information on your company's products or services.
Backlink Programs – In a similar way to influencer marketing, backlink programs identify websites that your prospects are already visiting and allow you the opportunity to place or pay for those backlinks to be placed on those sites. Once placed, they help with search engine optimization (SEO) and by directing new, hopefully targeted visitors back to your site.
Guest Blogging – This is an example of backlink and influencer marketing blended together in a practical content program. You write the guest blog article, complete with links to your website, and then find sites your prospects are already visiting.
Once your post is uploaded, those readers are able to learn about your thought leadership and potentially end up on your site. Some guest blogging opportunities are sweat equity only, while others are pay to play. I would suggest keeping close track on the results from these efforts. We've suspended a number of guest blogging efforts because they simply didn't pay off in visitors and leads.
Affinity Marketing – This is the practice of working with a partner organization that shares the same set of prospects but provides noncompetitive services. To learn more about it, check this out. An example might be if Square 2 did a webinar with a large accounting firm that had clients matching our target persona. Of course, our clients and prospects would also need to match their target persona.

Lead Generation
We need more leads quickly.
If leads are your thing (and frankly, who doesn't want more leads?), then you'll need more middle of the buyer journey tactics, because frankly many people still want to be anonymous in their buyer journeys.
First, you should start with what you have. This means looking at your website, email database, social audiences and content resources. These are assets for your company, and generating more leads almost always starts with optimization and activation of these existing assets.
Email Marketing – Almost every company has a database of contacts, and most have email addresses. This is a wonderful place to start your lead generation activities, and it's a place that you should come back to once or twice a month as a practice. These people are either customers, past customer or prospects. They got into your database for a reason, so talking to them on a regular basis should be a foundational part of your marketing activities.
Website Upgrades – Again, every company comes to us with at least some website traffic. You have people visiting your website right now. Consider making upgrades to that experience so that you attract more people but the people who are coming stay longer, view more and convert from anonymous visitor into a new contact for your contact database.
Upgrades could include more content, a better story about your company, more remarkable differentiation or a better visitor experience. These are all upgrades that will help you generate more leads.
Website Optimization – Speaking of leads, you already have pages that are getting visitors. These are the pages you should be working on. Turn these pages into lead magnets simply by adding educational content. Take your content out of the resource center and place it on those pages – you will see lead generation overnight.
Chat And Conversational Marketing – Again, let's work to leverage the results you're already getting. People are coming to your website, so allow them to chat with you if they want to. Turning on chat and creating a conversational experience for people coming to your site is going to generate leads and sales opportunities.
Content Marketing – When it comes to lead generation, you simply can't generate leads without content. Your content has to include thought leadership. Don't just publish what all your competitors are publishing.
Your content marketing needs to be in a variety of formats, including long form, short form, video, audio, etc. This includes an active blog that helps people get to know you, like you and trust you. Every blog article is a potential lead-generating tool. The more your content tells your story, the more it takes a stand and the more it leads instead of follows, the more leads you'll generate.
Video – An important element of content marketing for sure is video. With 60% of people identifying as visual learners and our attention spans dropping to that of a goldfish, watching is going to beat reading almost every day of the year. You need video to help tell your story at every stage of the buyer journey.
Podcasting – This is no longer a novel marketing tactic. Podcasting is a highly effective marketing technique, and you should be considering it for 2021. For more information on podcasting, read this blog article on the subject.
Lead Nurturing – If 90% of the people coming to your site aren't ready to talk to you but they're still viable leads, how do you turn them into active leads and ultimately solid sales opportunities?
The answer is lead nurturing campaigns. You have to continue the conversation with everyone who ever converted on your site. These campaigns are critical to moving people through their buyer journey and necessary for positioning your company as the guiding light along the way.
Search Engine Optimization – How do people find new businesses to work with? First, they ask for a referral from a friend or family member, and then they Google it. You can ignore this fact if you want.
You can continue to tell yourself that your prospects don't find you on the web, but you'd be wrong. If you're not there when people search for you and the keywords, phrases and questions related to your business, then your business is invisible. Work hard to be highly visible when people search and you'll find many, many more people coming to your website. Plus, you'll be earning just as many new leads.
Live (But Virtual) Events – Yes, events are canceled through most of next year, but those are just in-person events. There are still event marketing strategies you can execute to bring people closer to your company and drive leads.
Instead of conferences and trade shows, start thinking about your events in a digital way. Webinars are the most common form of digital events, but you can also host an office hours session or ask me anything session. You can do panels with a set of experts in your industry or online workshops where you teach a class. You can also consider doing a more formal virtual conference or trade show with cutting-edge tools like ON24 and Zoom as well as other virtual event platforms.
Lead Scoring – All leads are not created equally, and when you start generating leads, you'll need a lead management methodology on how to deal with those leads.
For example, when do reps engage with leads? Do reps engage with all leads? Which leads do you want reps engaging with? These questions are all answered with a custom lead scoring model that uses onsite and potentially offsite signals to create a score that dictates your lead management and lead follow-up processes.
Social Media – This is one of the trickier tactics in the bag. Everyone is familiar with social media, including LinkedIn, Facebook, Twitter, YouTube, Instagram, Pinterest and other less popular but potentially viable platforms.
But what should you do on these platforms? The answer is do what works. To learn how to prioritize social platforms and do more than just auto-post your blog articles, read this article on optimizing social media for lead generation.
Advocacy Marketing – Prospects rarely believe you and your sales team. They're also looking for content from other customers. They want reviews, references, success stories, video testimonials and social posts from your current customers.
If you don't proactively help create these tools, you will be reacting to prospect requests, delaying your sales, extending your sales process and making it look like you don't have happy clients. The result is a reduced close rate.
This is a partial list of the tactics you'll need to run the type of marketing and sales plays that produce leads, sales opportunities and new customers in 2021.
Are you prepared to deliver this amount of stuff? Are you and your team prepared to deliver this type of stuff? Are you and your team prepared to maintain and optimize these tactics over time?
Keep in mind this is an everyday activity. You have to work like this every day for the entire year and beyond. This is not something you do for a month or two and see if it works. Trust me, it works, but only if you do it every day for the rest of your company's existence. Marketing never stops – never!
Square 2 — Building The Agency You'll LOVE!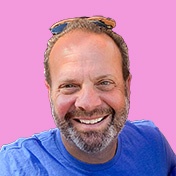 Mike Lieberman, CEO and Chief Revenue Scientist
Mike is the CEO and Chief Revenue Scientist at Square 2. He is passionate about helping people turn their ordinary businesses into businesses people talk about. For more than 25 years, Mike has been working hand-in-hand with CEOs and marketing and sales executives to help them create strategic revenue growth plans, compelling marketing strategies and remarkable sales processes that shorten the sales cycle and increase close rates.