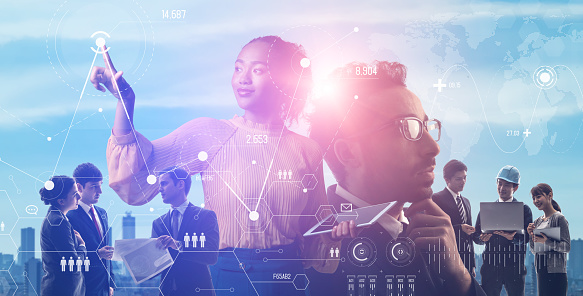 If you're struggling to drive month-over-month revenue growth for your company, it might be because your customer service is from the year 2000. Today, taking care of customers requires some new and more innovative digital techniques.
In 2021 and beyond, CEOs are realizing it's time to digitally transform their customer service by matching it to how people want to be serviced today.
Here's the new CEO's playbook for customer service transformation. There are six components required for customer service transformation. They are listed here, and we'll talk briefly about each of them.
They are not optional. If you skip any of them, your revenue growth machine will not run properly. Skipping or shortcutting even one of these components is why many companies can't build the service organization necessary to fuel their revenue generation goals.
Customer Service Transformation
This area is one of the least emphasized and most significant opportunities when it comes to revenue generation. While most people ask for help getting more leads or closing more new customers, revenue is almost always buried in the current customer base just waiting for someone to uncover it.
When we talk to people at companies about this, they almost always share that most customers don't buy everything they offer. In fact, most companies report that they've only fully penetrated around 15% to 25% of their total customer base.
These customers already know you, like you and trust you. Assuming you're doing a good job delivering, this is a tremendous opportunity to drive revenue and accelerate the growth of your business.
But you have to consider their buyer journey too, just like you did with sales and marketing. While these people are your customers, do they want to be sold to? No, they want to feel like they are important because they're your customers.
By sharing stories, examples and sneak peeks at new products or services, and by giving them access to content for customers only, you can continue to build out your relationship with them and drive additional revenue for the company.
Transforming Your Customer Service Strategy
You have your customer service team manning the phones, watching email and scanning social media for any customer service issues. You do have them watching social, right?
But what else can they be doing to drive revenue?
First, consider the experience. How quickly does this team respond to inquiries? Are there ways to make that faster, like using website chat to route customers from the website directly to customer service reps instantly?
The better the service, the more referrals you'll get. By the way, you should be tracking referred customers too, just like you track new leads generated by marketing.
Next, consider how the service reps educate your customers. Are they using video? Do you have a YouTube channel for customers where they can be directed to watch a video if they need more information? This now helps you with search engine optimization (SEO) and helps you better serve customers.
Are customer service reps thinking about cross-selling and upselling additional services based on the questions or concerns your customers bring up on service calls? Is there a process for this so it doesn't feel like customers are being sold but helped?
What you want your customer service reps to do, how you want them to do it, the tools you need to give them to create the experience that differentiates your business and keeps customers loyal – it's all going to take a solid and thoughtful strategy. Don't skip this step or diminish its importance.
If you can't deliver at a high level, your revenue cycle will slow down and underperform.
Transforming Your Customer Service Team
The key to the people part of the equation is making sure they understand their roles. Just like the salespeople are not selling or convincing but guiding, the customer service people are also guiding.
They guide customers to find answers to their product- or service-related questions, challenges and issues. This is a perfect time to get to know your customers better, ask them more questions and build a stronger relationship.
This is almost always an in-house group of people who are experts about your products or services.
But this also has to be a group of people who are intent on delivering the highest level of service. Zappos, for instances, allows their customer service people to do whatever their customers need, even helping one of them order a pizza late at night.
While this is an extreme example, you should invest and focus on making sure your customer service reps know the level of service you expect them to deliver.
Transforming Your Customer Service Processes
Just like your sales process is defined and visual with everyone trained on it, your customer service experience needs to follow suit.
That means each of the customer service touch points is mapped, you're working to deliver peaks in each of the service experiences and you're working to make those experiences remarkable.
This is where word of mouth becomes incredibly important. You don't just want people who say nice things about your company, you want advocates.
Advocates go out of their way to refer you. They're so proud that they found you that they want to tell everyone about you. They think they found something special and want to share it with as many people as possible.
Companies like this include Warby Parker, Dollar Shave Club, Rackspace and Trader Joe's.
Transforming Your Customer Service Performance Expectations
The customer service team has several performance measurements, with some more obvious than others.
Response time is a key one. How quickly do they pick up the phone, respond to an email or reply to a contact us submission on your website? How quickly do they post a response on social media? Your goal should be to make these response times as short as possible.
Net Promoter Score or Customer Satisfaction Scores are another measure of how solid your service is and what people are willing to say about your company. Measuring this on a regular basis gives you a perspective on how well you're doing. Is the number going up? Is it going down? Are you maintaining a high level of performance?
Another related measure is reviews and advocates. How many people are willing to be references? How many people have written online reviews?
Online reviews are incredibly important today. People are searching and reading about your company long before they reach out to talk with a sales rep. You should be tracking reviews on Google, Facebook and any industry-specific review sites.
All these metrics should be going up and to the right month over month. Revenue will certainly follow if you can build the processes to drive these important customer service metrics.

Transforming Your Customer Service Technology
You can't deliver this kind of experience without technology. You need a knowledge base for customer service reps to quickly find videos and content to share with customers.
You'll want to start single-streaming all your online inquiries so your reps can see requests regardless of where they come from – Facebook, chat, email, ticket submission, contact us forms or calls. Regardless of the source, your team should be responding quickly.
All your customer service surveys and feedback requests need to be centralized and deployed to the right person at the right time based on interactions with your team.
You're going to want to schedule emails to customers to follow up on service experiences and, in some cases, continue the conversation. All that should be handled in a single platform, and you should be able to automate as much of that as possible.
Reporting for customer service is important, too. This includes tracking tickets and time to close. Relating customer satisfaction scores with specific customer service reps or ticket requests might uncover a specific issue that needs your attention.
Call monitoring, similar to what we discussed in the sales conversation, helps ensure everyone is telling the same story related to the same issue at the same time and that the company's positioning is consistent.
Customer service reps should be able to publish meeting links and allow customers to schedule times that are convenient for them.
Email templates should be built once around a specific issue and then published to your service platform, allowing reps to pull the right template, personalize it and send it. This makes your reps highly efficient and controls the experience.
Overall, efficiency and experience rule the day for service teams. High-quality experiences delivered with a high degree of efficiency will fuel your revenue generation machine with revenue from current customers that you weren't expecting or planning for, making revenue goal attainment that much easier.
Square 2 — Building The Agency You'll LOVE!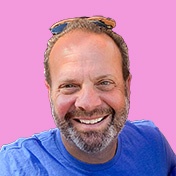 Mike Lieberman, CEO and Chief Revenue Scientist
Mike is the CEO and Chief Revenue Scientist at Square 2. He is passionate about helping people turn their ordinary businesses into businesses people talk about. For more than 25 years, Mike has been working hand-in-hand with CEOs and marketing and sales executives to help them create strategic revenue growth plans, compelling marketing strategies and remarkable sales processes that shorten the sales cycle and increase close rates.