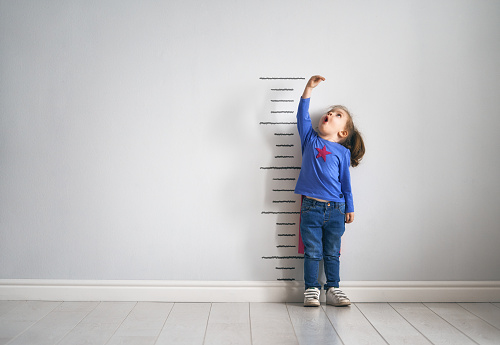 02/28/2019 |
Melissa McLaren, Content Marketing Specialist
Content Analytics: What To Measure To Turn Content Into Revenue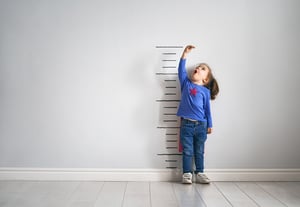 Marketers struggle to measure exactly how their efforts are contributing to the bottom line. It's difficult to decide what metrics to focus on and what measurement tools to use; then tying that data directly to revenue can be daunting.
In order to properly adjust and optimize your current content strategy, you need to understand exactly where and how your content is generating revenue. Your audience and their needs are continuously changing, and your content needs to keep up with your buyers.
Now's a great time to take a deeper dive into the numbers that matter most and learn how you can use them to perfect your content generation machine.
Why You Need To Measure The Performance Of Your Content
Ultimately your content will be judged on whether or not it's converting. You should be looking at whether it's successfully attracting and engaging your audience to determine current ROI and future strategy.
So it's crucial to not only measure the performance of your assets, but also associate that performance directly with the profit and revenue of your company. You should have clearly defined goals and targets for reach and conversion. Setting goals allow you to adjust your content strategy based on results.
Data thus provides the detail you need to prove to yourself and others that you're on the right track. Use metrics first to spot both your winning messaging and areas where you need improvement, and then to create recommendations and new content plans based on data rather than gut feeling.
What Your Data Reveals About Your Content
Measuring the performance of your content can reveal whether your strategy is successfully engaging your target buyer persona, plus trends about specific audience behaviors. Look at data trends to discover visitors' interest levels, and how they reach your site.
Audience behavior metrics can show how website visitors are interacting with your content. Use it to discover which topics readers are most interested in; how post length or visual additions (such as popup CTAs, video and infographics) affect engagement; and which sources are more likely to drive high conversion traffic.
Also look at the routes visitors take to your website. You'll learn which sources of traffic bring new unique visitors and which keywords your new leads find most attractive. Use the data to determine what questions your buyer personas are asking and what pains they are experiencing.
When you understand which specific content and which channels are converting well, you can tailor your strategy to focus on three key areas.
1. Buyer Journey Gaps
Your content strategy should be designed to ensure you are providing information that will properly guide you buyers from visitors to leads to customers. Certain marketing metrics will spotlight the areas where leads are not properly being nurtured, indicating where you may need to generate more content or context.
For instance, if you see high traffic-to-lead conversion rates, but a big drop in conversions to marketing- or sales-qualified leads, look at where the drop-off occurs and figure out how to better nurture leads to fill that gap.
2. Audience Demographic Gaps
Your analytics data can help spot whether you are successfully attracting your ideal buyer. If your target persona is a 55-year-old male living within 150 miles of San Francisco, but your website is attracting mostly people under 30 living in New Jersey, you may have to make some adjustments. These may be as simple as changes to website copy, titles of content offers or CTA design.
3. Shareability
Every content creator hopes their content will be shared: Word of mouth will always be the most reliable and highest-ROI form of marketing. Social metrics such as mentions and comments, combined with increases in domain authority and reach, are great ways to see how your content is boosting the company platform.
Linking Content Analytics And Revenue
You know that content marketing is an important part of your company's overall business goals, but the people paying you to do the work might not be so certain. Many marketers face an uphill battle getting buy-in from upper management for building new assets, updating tools and technology or revamping strategy.
Use analytics to show how your content goals meet overarching business plans. If you can directly show how your content is bringing in new leads and converting them into sales-qualified prospects and even customers, you'll be more likely to get C-suite support and budget.
Optimize your website to support your content – and influence revenue – through search engine optimization (SEO) and conversion rate optimization (CRO). Use data in these areas to prove ROI on your marketing investment.
SEO data will show whether your content is answering prospect questions by using the keywords your audience is using to search, thereby proving to its value to Google. Using SEO best practices supports success in your organic and paid strategies.
But SEO success alone isn't enough. You also need to consider how your users are interacting with the site, which will affect CRO. Your prospects' user experience (UX) with your website and assets should be seamless enough that the visitors easily can move throughout the buying process.
Marrying UX design and structure with content that properly guides, informs and directs your audience is the best way for your content to have a serious impact on the bottom line.
Once you've considered your SEO and CRO best practices and successfully implemented these strategies, next you need to find the right numbers to prove all your hard work was worth it.
What Exactly Should I be Measuring?
Use these metrics to provide the crucial insight you are looking for.
Interest Level
These KPIs show whether your audience is enjoying your content enough to stay on your site. Use them to pinpoint areas to optimize your content.
Average time on page
Number of pages per session
Page depth
Bounce rate
Exit rate
Dwell time
Attractability
These metrics show how well your content is pulling in visitors and from where, as well as how well your content converts visitors who were previously unaware of your business.
Unique vs. new visitors
Keyword rankings
Traffic sources
Organic traffic conversion
Buyer Journey Gaps
Look at how these metrics change over time to spot where you should optimize content to move leads through the buying processes more efficiently.
MQL-to-SQL conversion
Topic cluster analysis
Bounce rate
Email opens
Email clicks
Click-through rates
Audience Demographic Gaps
Confirm you are attracting the right kind of visitors with these KPIs.
Age
Geography
Income level
Traffic by device
Shareability
Identify the content most likely to go viral with social and linking metrics.
Likes
Mentions
Shares
Comments
Links
Social follower growth
Backlink growth
This seems like a whole lot of numbers to look at, but your marketing automation platform (HubSpot, Marketo, Pardot or Eloqua) will be tracking and presenting much of it. To ensure your content makes an impact on your company's revenue, you need to track the metrics that matter and make changes to improve what you see.
CEO and Chief Revenue Scientist
Melissa McLaren, Content Marketing Specialist
Eliminate Hit-or-Miss Marketing Moves
Get advice, tips, tools and guidance to generate more leads for your company in this weekly email newsletter.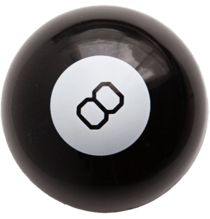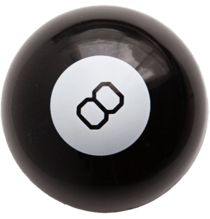 Eliminate Hit-or-Miss Marketing Moves
Get advice, tips, tools and guidance to generate more leads for your company in this weekly email newsletter.
Get With the Program
Whether you want to stay in touch, go deeper into RGS or start a conversation, here are three easy ways to take the next step.