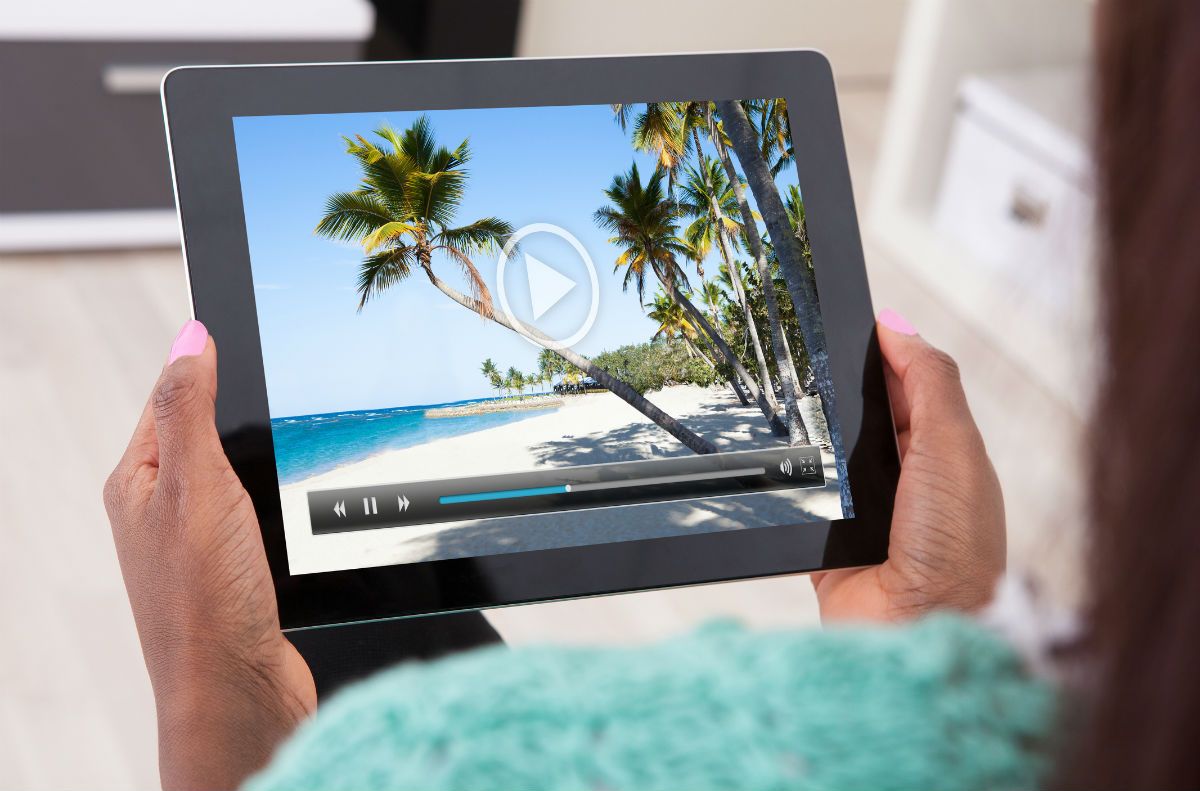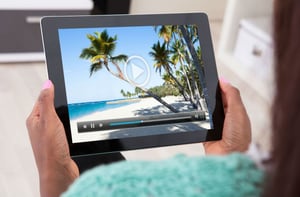 Video marketing is the next big trend marketers are keeping an eye on. Facebook CEO Mark Zuckerberg once predicted Facebook would become a medium composed almost entirely of video content, and HubSpot's statistics from 2018 show this prediction is coming true. Around 500 million people watch Facebook videos each and every day, and most watch without sound.
Facebook isn't the only place where video content is popular. Snapchat sees around 10 billion videos being watched every day, and more than 80 percent of Twitter users watch video content on the platform.
YouTube remains the most widely used video platform in the world, with millions of people streaming, watching, and uploading video content on a daily basis. The introduction of live video to Facebook and Instagram only spurred more interest in video content.
It's easy to see why anyone (and everyone) would want to get involved in video marketing these days! It's where your audience is, and if they're not there already, it's where they're headed.
Video can be intimidating, time consuming, and expensive to produce. Use these tips to get started with video marketing so you can do it right.
1. Why Use Video?
The first question to ask yourself is why you're using video in the first place. Yes, video is a popular medium. People prefer it to pictures and text. It's easier to make sense of visual and graphic information. A short video can convey much more information to your audience in a more digestible format.
You need to know your audience wants video content and watches video content though. Some demographics are more or less likely to watch video. Certain market segments may be resistant to video.
Ask yourself if your audience regularly interacts with video content. Also ask yourself how well your content adapts to the video format. While almost anyone can take advantage of the video medium, not everything makes a great video.
2. Start with a Plan
Almost every how-to guide will tell you to make a plan. It's not bad advice. It's particularly important when it comes to video marketing.
As mentioned, video content can be difficult and time consuming to produce. That's why you need to tackle it with a plan.
How much video content will you include? Will your videos be part of a series, telling a longer narrative? Will they be how-to videos? What kinds of content do you already have that you can turn into video content? Where will you reach your audience?
Figuring out answers to all of these questions will guide you on the road to success with video content in your marketing campaign. If you don't have a plan, it's much easier to get lost, which leads to wasted efforts.
3. Track Your Progress
This also sounds like generic advice from some marketing textbook, but it's tried-and-true advice for almost everything you do. Video marketing is no exception. How will you know your video content has been successful?
Use your plan to guide your goals. What do you hope to achieve by including video marketing in your strategy? Is it more interaction or more visibility? Once you've figured out the goal, figure out how to measure it. If you're not tracking progress toward your goals, you'll never know if your video content did what you wanted it to.
4. Make What You Know
Writers live by the maxim "write what you know." Adopt a similar mantra for your video marketing efforts and you'll find greater success.
Video can be an intimidating medium for many reasons. While video is easy to consume, it's much harder to produce. You might spend hours getting the right footage, then splicing it all together. You might need to do retakes if you mess up your lines or the sound is off.
Video is also intimidating because so few people know what to do with it. Many videos consist almost solely of someone sitting in front of a camera, talking to it. While this can be engaging and popular when done right, you need the right mix of a charismatic speaker who knows their subject matter and an interesting subject.
If you stick with what you know, you're already halfway there. You're an expert on the subject. You're probably passionate about it as well, which can transform you into a charismatic and engaging speaker.
If you take beautiful photos, by contrast, you may find video allows you to present breathtaking landscapes or fine motions a still photo can't do justice to.
5. Dive In
Even if you've never experimented with video before, the worst thing you can do is avoid making a video.
Everyone's first video is a mess. You may be unfamiliar with the equipment or software you're using. Maybe the location or the lighting isn't great. Maybe you're nervous, so you fumble with your lines or appear stiff and formal.
Get over it and get the first video out of the way. Once it's out of the way, you can begin picking it apart to figure out what you can do better next time. Maybe you can relax more in front of the camera. Maybe you tighten up the script or relax it to allow for more natural conversation.
The important thing is to actually make a video. It's an experiment. You'll never learn how to make a great video if you don't spend some time making not-so-great videos first. If you're very concerned about quality, you may not want to post the first video. Don't sweat it; making video content gets easier over time. You'll be making many videos in the near future.
6. Don't Forget SEO
You may not think SEO is important for video. After all, until recently, SEO functioned on keywords and key terms. It allowed search engine robots to index your site, including your blog posts and even your social media profiles.
SEO is still a huge component of video content! Yes, those little web crawlers are also stopping by and watching your video content so they can index it and include it in searches. You want that to happen. After all, you want your videos to be found by your audience. If they can't find it through a Google search, they're likely not watching.
If you want your videos to rank, you need to pay attention to your SEO in your video marketing too.
7. Team up with Influencers
Have you incorporated influencer marketing into your strategy yet? If not, you should consider it, especially if you're getting into video marketing. Influencers can help a video achieve the visibility you want.
How do influencers help? Influencers are effectively micro-celebrities. They have large and dedicated followings. When they endorse your product or appear in your video, their fans are going to follow them to your content. They'll watch, like, comment, and even share. Think of it as the celebrity endorsement for the 21st century.
8. It Doesn't Have to Be Hard
Keep in mind video marketing doesn't need to be hard. Video seems like an intimidating medium at first glance, but if you apply all of the marketing principles you've learned by heart for your other campaigns, you won't go wrong.
Give video marketing a shot with these eight tips, and you'll be making great video content in no time.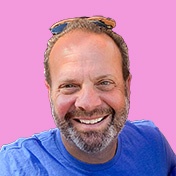 Mike Lieberman, CEO and Chief Revenue Scientist
Mike is the CEO and Chief Revenue Scientist at Square 2. He is passionate about helping people turn their ordinary businesses into businesses people talk about. For more than 25 years, Mike has been working hand-in-hand with CEOs and marketing and sales executives to help them create strategic revenue growth plans, compelling marketing strategies and remarkable sales processes that shorten the sales cycle and increase close rates.