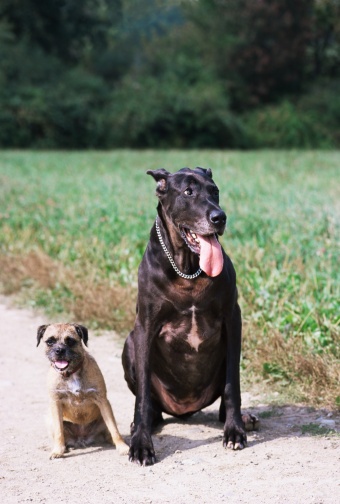 Knowing What Tools To Use When And How To Use Those Tools Is Key
You're looking for a digital marketing agency to help you with marketing, sales and revenue generation. That's great, and it's a smart choice. Marketing and sales are so complex today that they require expertise, methodology and an understanding of data to bring strategy, tactics and execution together to drive revenue.
A number of good tools are available to help you in your selection process. Certainly, the agencies you're talking to are also a good source of information to help you.
References are another obvious source of high-quality and objective information. Online reviews offer some insight, but just like restaurant reviews, you never really know the source of the review, and some could be from disgruntled customers.
Directories are a great source of information. If you're looking for a HubSpot partner, the new and redesigned HubSpot Partner Directory is excellent.
HubSpot's newly designed directory makes it easier for users to find out what's unique about an agency, including their services, industry expertise, certifications and awards. The directory is most useful if you are looking for help with the HubSpot product, looking to have some hands-on help with marketing or sales strategy, or looking to get some advanced help. You can view our partner profile by clicking here.
A few other options for directories include Clutch, Agency Spotter and G2 Crowd.
As you're looking through these directories, keep in mind how the information is collected and the methodology behind the agency profiles, and use the directory information as just one part of your agency search process.
Here's how to properly consider directory information in your agency search.
Start With Fit
Don't start with the directory. Instead, start with a list of what you're looking for in an agency. Looking for help with leads? You want a lead generation agency. Looking for revenue generation? You want a revenue generation agency. If you just need a new website, then a website design and development agency is perfect for you. Do you have a team of marketers already? Then you want an agency that can fill gaps and provide expertise you don't have in-house.
If you work with a specific technology platform (like HubSpot, Marketo or Pardot), and that's the most important aspect of your search, then look for that key ingredient and make it a priority in you search and selection.
Look for methodology and work style, too. For instance, at Square 2 Marketing, we don't do well in vendor situations. If you have a list of stuff you need done, we're the wrong firm for you. But if you want strategic marketing and sales guidance, we're going to fit the bill. Start your search by understanding your detailed requirements.
Understand The Directory's Mission
Each of the directories we mentioned above has slightly different missions. The HubSpot Partner Directory is designed to give you access to the HubSpot Partner Community.
It's little more than a sorting tool to help you find agencies that might be right for you. You still need to know what you're looking for. Starting at the top and contacting the top three partners is a guaranteed recipe for disaster.
Instead, use this as just one of the inputs for helping you create your shortlist. Once you have a collection of potential agencies, come back to the directory and look at those targeted agencies in more detail.
G2, Clutch and Agency Spotter are more neutral in their approach, but they have nuances, too. They sell sponsorships that allow agencies to move up in the rankings. It takes a close review to notice the differences. Beyond the sponsorships, the ranking algorithm is a little vague. Again, don't rely solely on the directory. Instead, dig into the listings and try to get to know the agencies you're interested in.
Look Into Their Review Methodology
Reviews are big on directories. A lot of people find these reviews helpful, but don't make them the end all and be all. Each of these directories has unique review methodologies. The HubSpot Partner Directory allows anyone on HubSpot to review an agency. This means partners, ex-employees, friends, family and individuals at clients who may have never even worked with the agency are allowed to write a review. There is no vetting process.
Don't get me wrong, most of the reviews are valid, but just like with Yelp and TripAdvisor, don't believe everything you read on the review site. Take the reviews in context to the rest of the information you collect on your selected agencies, or better yet, ask the agency about the reviews. Are you still working with those clients? Are those people still employed at the companies?
Clutch, Agency Spotter and G2 have a different approach to reviews. They contact clients directly. They ask the clients questions and have a more rigorous review process. While each agency might have fewer reviews, you can be sure as potential clients that the reviews are 100% vetted, real and accurate. Neither site is better, just different when it comes to reviews.
Understand Any Ranking Methodology
The HubSpot Partner Directory has a wonderful tool that allows you to select which search criteria is important to you. This means the rankings might change depending on what you're looking for. While HubSpot's ranking tool is pretty straightforward, using G2, Agency Spotter and Clutch is a little more complicated.
Make sure you understand why agencies rank highly. It might be as simple as they have more reviews, but it might also be due to a recent press release or profile information. They might also have paid for a sponsorship that pushes them to the top of the list. Just understand what goes into it. All of the services are happy to explain how they rank agencies. All you have to do is ask.
Lean Heavily On Experience
These review and directory sites are nice informational resources. But my advice to people looking for agencies is to lean heavily into their experiences. You should be looking for agencies with teams of people who have deep experience doing what you're asking them to do (whatever that is). In our case, if you want people who have hundreds of experiences building revenue generation machines for mid-size companies, you can't find anyone better or who has done it successfully more times.
Looking for a website, PR, SEO or pure inbound marketing agency? You have a ton of agencies to choose from, and most of them are very good. Once you know what you need and what you're looking for, make sure you find a team with the 10,000 hours of experience required to deliver true mastery for your company.
Since this is only going to be one aspect of your search, make sure you have solid supplemental information. For example, if HubSpot suggests you look at their Partner Directory, that's fine, but don't make that your only source of information. Do your own Google searches, and ask for referrals from trusted advisors and peers.
Check in with social media groups (like LinkedIn communities) and see if you can get any recommendations or insight. Finally, check other related communities. For example, the Forbes Agency Council features agencies that regularly share their expertise with the community. This is a great way to hear what agencies have to say and learn about their areas of expertise.
By getting a broader collection of agencies to choose from and a wider set of insights on potential agencies, you'll be much better equipped to start your evaluation process.
Square 2 Marketing – Revenue Is Earned With Experience, Methodology And Insights!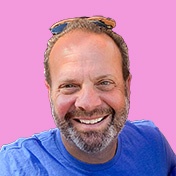 Mike Lieberman, CEO and Chief Revenue Scientist
Mike is the CEO and Chief Revenue Scientist at Square 2. He is passionate about helping people turn their ordinary businesses into businesses people talk about. For more than 25 years, Mike has been working hand-in-hand with CEOs and marketing and sales executives to help them create strategic revenue growth plans, compelling marketing strategies and remarkable sales processes that shorten the sales cycle and increase close rates.