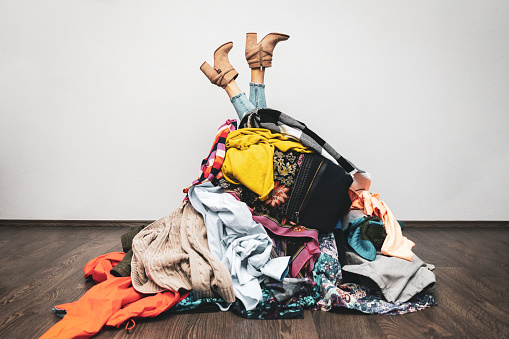 We hear this from CEOs and marketing leaders more and more today. They purchased HubSpot a few years ago, they've been using it on their own and now they realize their installation is a hot mess.
They have bad data, old lists, disconnected workflows, unused website pages, outdated landing pages, retired CTA buttons, inconsistent notifications, old team members who still have access and more.
It's not unusual for an installation of HubSpot to degrade, becoming unorganized and inefficient over time. This is especially true when you have multiple people with access creating assets and managing the platform for you.
But there is help and a system for keeping everything clean, organized, up-to-date and running correctly.
Administration
Any marketing automation platform and CRM is going to need someone to keep tabs on the administration features included in the software. This includes user access, security, API rotation, connecting social media accounts and more.
Over time updates can be neglected. When people leave your company, do you remove their access credentials? When people change roles, are they reassigned to the correct team within HubSpot?
Over the past year, HubSpot has made a concerted effort to increase the security features in the software, which has led to two-step authentication for login. Has that been stepped up correctly? Are people using it correctly?
Part of the security protocols is to rotate API keys. These keys give developers full access to source code for specific aspects of your HubSpot software.
HubSpot automatically reminds you to rotate these API keys as a way to keep your instance secure. You're not technically required to rotate your API key, but HubSpot strongly recommends rotating at least every six months.
Roughly four or five areas of administration require regular review, maintenance and updating to make sure your HubSpot instance is secure and aligned with your company's organizational structure.
Data
This is a major aspect of good ongoing maintenance as it relates to HubSpot. All data degrades by about 1% a month, meaning the information in your contact database is getting older every single day.
On top of that, most companies are adding new lists, new contacts, new companies, new deals and new lead data on a daily basis.
Over time you collect old and outdated lists. You need to apply a segmentation strategy that allows you to slice and dice your contact database to deploy more personalized and targeted marketing.
This means you might need to add new contact fields or even custom objects to your database. The more lists you have, the more segmentation you use and the more people you have in your database, the higher the chances of the data degrading.
You should consider your corporate contact database one of your most important corporate assets and treat it accordingly.
This means keeping the data clean, updated, accurate and complete. Regular cleaning and reorganization of your lists and database should be part of ongoing maintenance work in HubSpot.
Marketing Assets
It's so easy to create marketing assets in HubSpot that we frequently hear from companies that their assets are unorganized, outdated and hard to find.
Email templates, landing pages, website pages, blog articles, CTA buttons, links, videos, images – these are all marketing assets that you should be able to quickly get your hands on in HubSpot.
Unfortunately, without a standard naming convention, a well-designed folder system and a single HubSpot administrator, these assets can quickly spiral out of control, making it hard to find anything quickly.
This means you might clone an old email template instead of the newest email template. You might use an outdated landing page template instead of the newest and approved landing page template. You might select an old CTA button for your blog that links to a page that has been retired.
All these use cases point to the need for ongoing maintenance and cleanup of your marketing assets. The more streamlined and organized your assets, the faster you'll spin up new campaigns and the more leads these campaigns will generate.
Sales Automation And Sales Assets
There's a similar situation going on with sales assets, only it's exaggerated due to the number of people who can add assets to the CRM.
Now instead of one or two marketing people with access, you have 12 sales reps with access, and they're all adding, updating, editing and changing approved sales tools and sales sequences.
Unless you set up your teams and access privileges correctly, your well-designed sales process could quickly become a big pile of ineffective and unorganized outreach.
Notifications for sales follow-up need to be reviewed and adjusted quarterly. The sales email automation you're running also needs to be reviewed and links need to be confirmed. Many times, we find emails with links to retired pages or content that has been removed.
When your sales team is using tools in HubSpot that don't work as planned, your sales process looks sloppy, and your company might actually be losing potential new customers in the process.
All these sales-related assets and all your sales automation need to be reviewed quarterly, with any issues resolved as quickly as possible.
Dashboards And Reporting
Once you set up your dashboards and reporting they're usually pretty solid. But what happens is that new dashboards or reports are almost always required. Sometimes this means retiring an older dashboard or creating a new version of old dashboards.
The more you create, the harder it is to find what people are looking for.
HubSpot does a good job allowing you to move individual charts around and create personalized dashboards, but as the business changes or the individual's requirements change, those dashboards often need attention. Old charts need to be removed and new charts added.
Often, data or assets are removed, but the dashboards are not updated. This then limits the value of the dashboard and provides some holes in the reporting.

If no one is accessing a dashboard, remove it. Make sure your naming conventions are in line with the data and the time period in the dashboard. This also makes it easier to find data quickly and eliminates the need for meetings, calls or group chats.
When everyone has access to the same data, and it's clear, concise and accurate, the organization's ability to make smart decisions increases exponentially.
Privacy And Consent
Finally, the policies and regulations around privacy and consent to market are increasing every single year. If you're international, then you know about GDPR and CASL. Even California has a new marketing-related set of privacy regulations.
HubSpot is going to help, but if you're not setting up the tools correctly and not using them correctly, you might be at significant risk.
On the low end, you might be flagged as a spammer and have your email locked. On the more significant end, you could be fined or worse. In some cases, we've seen internet service providers like Comcast shut down a company's entire access to the internet.
To make sure you don't have to deal with any of these potential outcomes, you should be reviewing your published privacy policies, how you're communicating with contacts around privacy, how they're opting into your communication streams and how you're allowing them to access and adjust their own preferences.
Looking at this quarterly is also going to keep your company out of precarious situations and dramatically reduce any risk associated with ongoing marketing activities that might fall out of compliance or violate regulations.
Every day HubSpot adds more features and products to its platform. Operations Hub and Payments are two of the newest products, and both add even more to keep tabs on. Now you have banking information for Payments and integrations data for Operations Hub.
Over time, HubSpot is going to launch new features, so keeping your HubSpot instance organized, updated and operating flawlessly is only going to get harder.
You should start looking for systems, processes, methods and support services that make this task easy to assign and highly effective at keeping everything HubSpot in order.
Square 2 — Building The Agency You'll LOVE!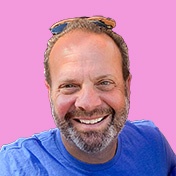 Mike Lieberman, CEO and Chief Revenue Scientist
Mike is the CEO and Chief Revenue Scientist at Square 2. He is passionate about helping people turn their ordinary businesses into businesses people talk about. For more than 25 years, Mike has been working hand-in-hand with CEOs and marketing and sales executives to help them create strategic revenue growth plans, compelling marketing strategies and remarkable sales processes that shorten the sales cycle and increase close rates.