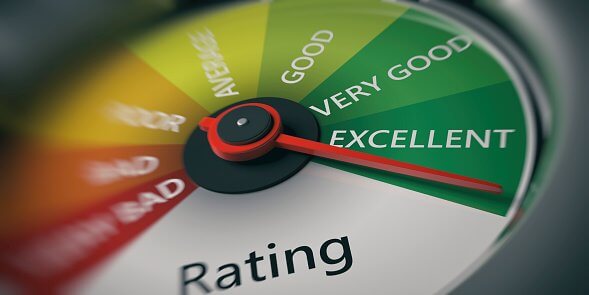 This is part one of a two-part series on customer service.
Customer Advocacy Is Currency And You Need To Grow It
Do you know how happy your customers are right now? You should! And you should be operationalizing the processes around collecting that data, turning that data into tools that accelerate your sales cycle and creating a more remarkable customer service experience so that your customers are exponentially happier.
Yes, that sounds like a big lift, but without it you might just be wasting almost all of the money you invest in marketing and sales.
If you can't keep your customers, if you're customers aren't happy, if they're not buying more, if they're not telling your story for you, if they're not referring and if they're not actively participating as advocates for your business, then you have work to do.
You should be looking at customer satisfaction differently than in the past. Today assets like case studies, success stories, online reviews, references, referrals, video testimonials and client-developed content should be treated like revenue. The more you get, the better you're doing, and you need these assets to be generated every month.
One of the keys here is thinking differently. Digital transformation is taking place in customer satisfaction as actively as it is in marketing and sales.
As an article from SuperOffice reports:
According to research from IDC, two-thirds of the CEOs of Global 2,000 companies will shift their focus from traditional offline strategies to more modern digital strategies to improve the customer experience before the end of the year, with 34% of companies believing they'll fully adopt digital transformation within 12 months or less.
However, despite this forecast, we're far from complete digital adoption.
In their State of Digital Business Report, Progress revealed that 47% of companies haven't started their digital transformation yet, while 59% are worried that it might already be too late for them.
And there's good reason to worry: The same study found that 55% of businesses believe they have less than a year before they start to suffer financially and lose market share.
But the business benefits of looking at your business differently are massive.
The companies that do transform digitally are creating highly engaged customers. And these customers are:
Six times more likely to try a new product or service from their preferred brand

Four times more likely to have referred your brand to their friends, family and connections

Two times more likely to make a purchase with their preferred brand, even when a competitor has a better product or price
Furthermore, highly engaged customers buy 90% more frequently, spend 60% more per purchase and have 3x the annual value (compared to the average customer).
That's not all. A study at MIT found that companies that have embraced digital transformation are 26% more profitable than their peers!
Need I present a more compelling case? Now what are you going to do about it? First, let's start at turning your customers into advocates to enable your revenue cycle to turn as fast as possible.
Getting Data On Customer Satisfaction
There are a set of commonly used approaches to getting data on customer satisfaction. While they all have their pluses and minuses, let's look at the collection first.
Customer surveys are one of the best ways to get data on how happy your customers are at the time of the survey. Typically, surveys can be sent out at three times.
1) In-experience surveys are used while your customers are experiencing your company, product or service. These are typically delivered by integrating a subtle feedback bar, pop-up or page inside your website, app or online portal. In this application, you want to keep the questions short (just one or two questions).
Remember, you're interrupting their experience. You've probably seen these; sometimes you see three faces (happy, neutral and sad). This approach typically produces one of the highest response rates because the experience is immediate and the questions are short.
2) Post-service surveys focus on the customer's satisfaction with a specific service. You want to deliver the survey as close to service as possible. I recently had some blood work done and the email survey arrived about 30 minutes after my checkout.
The response rates on this approach are generally lower than those of in-experience surveys.
3) General customer satisfaction email surveys are better for longer customer satisfaction content collection. These are typically more general and might reference a number of different touch points or experiences. They might be more brand- and/or company-specific as opposed to specific experiences like the ones described above.
These have even lower response rates (typically 10% to 15%) but can be lifted with incentives if the surveys align with the brand.
Phone surveys are not as common but perhaps worth mentioning. These can be used to supplement email surveys. Typically they have an even lower connect rate and run the risk of tainting the responses, as people might be more reluctant to share objective feedback with a live person.
Our experience has been that customizing a program using a collection of these tools based on the customer's preferences might be the best approach if response rate is a key objective for your program.

Customer Satisfaction Methodologies
There are a few very specific approaches to asking customers how they feel about your company. These are like flavors of ice cream. Some people like vanilla, some like chocolate. Some people like NPS, others like CSAT.
Regardless, I think the important takeaway is that you select the methodology that works for your industry, product/service and customer who will be providing feedback.
Customer Satisfaction Score (CSAT) is one of options. This is the most common customer satisfaction metric. In involves asking your customer to rate their satisfaction with your business, product or service. Your CSAT score is then the average rating of your customer responses. The scale typically ranges between 1 and 3, 1 and 5 or 1 and 10.
The major benefit of the CSAT metric comes from its directness. How satisfied are you? The downside, however, is that satisfaction is often hard to articulate and measure. In a lot of cases, it can be mood dependent, change quickly and be influenced by outside factors.
In addition, what satisfied means to me could be different than what satisfied means to you. Yes, I was satisfied, but was I satisfied enough to be an advocate for your business?
That is why the Net Promoter Score was created. Let's look at that next.
The Net Promoter Score (NPS) measures the likeliness of a customer referring you to someone, and today it's probably the most popular way of measuring customer loyalty. Customers are asked how likely they are to recommend you on a scale from 1 to 10.
The strength of NPS is that it's not about an emotion of satisfaction but rather about your intention of referring, which is easier to answer. It asks the right question: Did you have a positive enough experience to tell your friends and family about it? This is the end goal of advocacy and this question measures it.
Calculating your NPS score is easy. Take the percentage of respondents who fall within the promoter category (10 to 9) and subtract the percentage of detractors (0 to 6).
Another nice aspect of NPS is that you can compare your business to other companies across industries and in your industry. The simplicity of the metric and the methodology generally means you can use benchmarks and comparisons to measure your progress against peers and companies you admire.
One final benefit of NPS is that while you're collecting the info you are also reminding your customers that referrals are something you're interested in. Reminding people to refer you is a core component of any advocacy program.
Customer Effort Score (CES) doesn't ask customers for their satisfaction or likeliness of referring but rather for the effort it took them to have their issue solved — generally on a scale from 1 (very low effort) to 7 (very high effort).
This number is one you want to lower. The lower the score, the easier customers find it to get what they need from your company. According to Gartner, 96% of customers with a high effort score showed reduced loyalty in the future, while that was the case with only 9% of those who reported low effort scores.
This idea for a customer satisfaction metric was introduced in the Harvard Business Review article "Stop Trying to Delight Your Customers."
Instead of putting all of that effort into delighting the customer, the authors argue it should be invested in making the customer experience and problem resolution as easy as possible.
Don't ask, "How satisfied are you with this service?" Instead, ask, "How easy was it to get in contact, make a purchase or have your issue resolved?"
Relevance is crucial here. The time to pop the question is right after your customer had their experience. Otherwise, the ease of the experience might have been forgotten. It can be asked in-app (ease of the website/app experience), via live chat or via email (ease of the service).
Finally, the last option we'll suggest here is Things Gone Wrong. As an article from Strikedeck explains:
Things Gone Wrong (TGW) originates from the Lean Six Sigma approach and measures the number of complaints, or "Things Gone Wrong," per 100, 1,000 or up to a 1,000,000 units of survey responses, units sold or other.
The standard approach to measure TGW is through complaint sections in customer surveys, but you could also maintain internal metrics. In the worst-case scenario, your score is 1 or higher, meaning that you get at least one complaint per chosen unit.
This isn't about one of these being right and the others being wrong. As I talked about earlier, this is about which of these approaches or methodologies is right for you.
The big move here is picking one, installing it and starting to track the data. The payoff is knowing how you're doing, gaining insight from the data and then working to improve your customer satisfaction, experience or feedback over time.
Square 2 — Building The Agency You'll LOVE!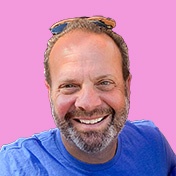 Mike Lieberman, CEO and Chief Revenue Scientist
Mike is the CEO and Chief Revenue Scientist at Square 2. He is passionate about helping people turn their ordinary businesses into businesses people talk about. For more than 25 years, Mike has been working hand-in-hand with CEOs and marketing and sales executives to help them create strategic revenue growth plans, compelling marketing strategies and remarkable sales processes that shorten the sales cycle and increase close rates.