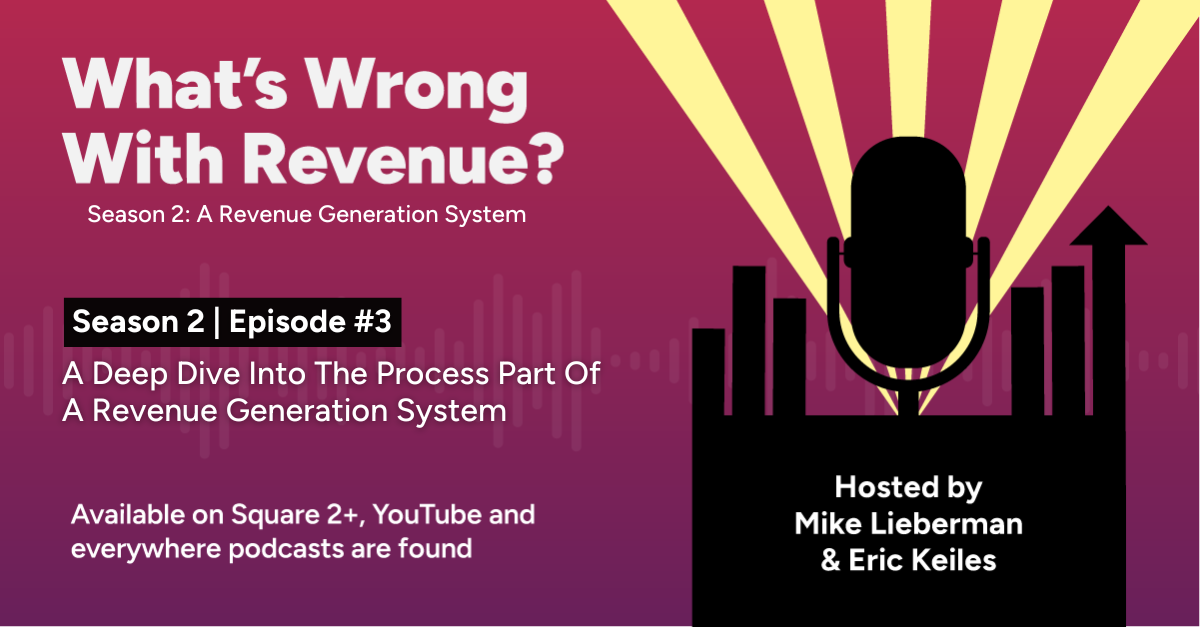 This show was released on January 26, 2023. To watch the show on demand, visit the show page here. To see all our audio and video content, check out our free streaming service, Square 2+.
In this episode of What's Wrong With Revenue?, Eric and I talked extensively about the role of process in getting your entire revenue generation team aligned and rowing in the same direction.
We went into the details around the weekly, monthly and quarterly processes associated with a revenue generation system and even dug into the details for a weekly revenue team meeting. We shared an agenda and explained the objective of that meeting.
We broke down each of the agenda items, spending time talking about creating a scorecard, how to build and assign to-dos to team members, what Rocks are (see the EOS definition of a Rock) and how to process issues during the IDS (identify, discuss, solve) section of a weekly meeting.
We talked about the 30-day monthly sprint planning meeting that includes setting priorities, assigning work and agreeing on what can and can't get done during the next 30 days. This includes building out a parking lot of additional work that should become the basis for the next 30-day sprint planning session.
Finally, we covered the 90-day strategy session meeting that happens quarterly. In this meeting, there's a higher-level conversation about what's going on at the company, in the industry, with new products/services and with your competition. This information helps inform each of the individual 30-day sprints to make sure they are supporting the overall 90-day strategic direction.
To watch the entire episode, click here.
If you'd like to subscribe to the show, we'll email you a link after we've recorded each show – just click here. If you'd like to submit a question to the show, we answer questions every week – just click here.
If you want to watch the show and all the other audio and video content published by Square 2, visit our Square 2+ page. It's full of valuable content related to marketing, sales, technology, revenue growth and more.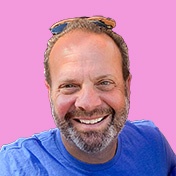 Mike Lieberman, CEO and Chief Revenue Scientist
Mike is the CEO and Chief Revenue Scientist at Square 2. He is passionate about helping people turn their ordinary businesses into businesses people talk about. For more than 25 years, Mike has been working hand-in-hand with CEOs and marketing and sales executives to help them create strategic revenue growth plans, compelling marketing strategies and remarkable sales processes that shorten the sales cycle and increase close rates.