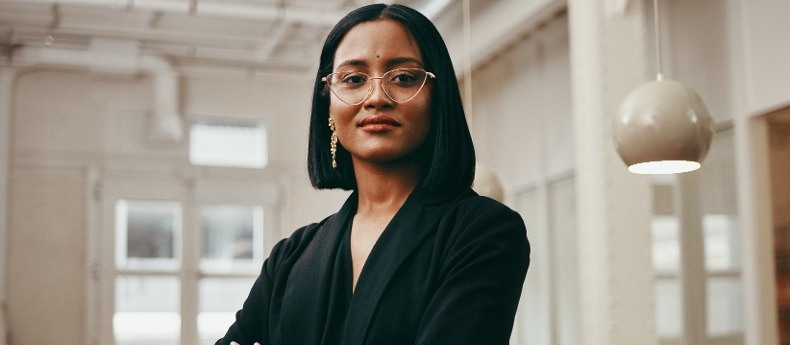 It's the age-old question marketing pros are asked every single day: How long is this going to take? Business leaders want to know how long it will take for the campaigns and/or their new website to start generating leads.
This is especially important for startups that want to grow massively and do so in record time.
Lead generation and sustainable growth can't be created magically – you need planning, expertise and solid execution. But there are some ways to fast-track it, and we unpack those in this article.

First, here are some of the variables that impact the time it takes to generate leads. Just looking at the number of items should shed some light on the complexity of the task.
In no order, all these items impact how long it takes marketing tactics to generate leads: your budget; what the competition is doing; the experience of your leaders; the experience of your marketing team; your technology platform; the tactics you select; your sales cycle; your prospects' buyer journeys; your content; your website; your message and story; the maturity of the market you're in; how remarkable your company and its products/services are; and, last but not least, the quality of your product/services.
It's a complex recipe. I often compare it to a doctor treating a patient. Even the best doctors with the most experience and access to all the latest treatments wouldn't promise the exact timetable for a full recovery.
Instead, they would say that it depends on how your body responds to the treatment plan. Sound familiar? There are just too many variables for a doctor to say that you'll be completely cured in seven days. It's the same story with leads.
However, there are ways to make it easier for a startup to improve lead flow. Here are six ways to ensure your lead generation efforts produce results in the shortest time frame possible.
1. Match The Budget With The Expected Results
This is by far the most important of the six strategies for faster lead generation. Today, most companies set their budget and decide on investment levels without any real connection to expected results.
If you want massive and immediate results, you should be prepared to invest appropriately in strategy, tactics, technology, people and expertise.
Expecting to go from five leads a month to 50 leads a month in just 30 days on a budget of $1,000 a month is a nonstarter. While some people might tell you it's possible, I'm sharing 30 years of experience to tell you it's not possible.
Now, if you gave me $100,000, I could probably do it over two months – one month to plan and get everything needed in place, and then another month to execute the tactics. Depending on all the other variables mentioned above, this plan at least has a chance to succeed.
Today, we can run a very specific and quantitative analysis to make sure investment and energy are aligned with expectations, and we're happy to help our clients ensure that alignment is correct.
2. Create A Compelling And Emotional Story
The next piece of the puzzle that needs to be in place is the story and message associated with your company and its products/services. This is critical because people do business with people, and people are moved to action based on how they feel.
If you have the same story as your competitors, your story is worthless. Everyone looks to marketing and sales execution as the main lever for growth, when in reality, it's about your story.
Look at every single company experiencing hockey stick growth. It's not about their marketing – it's about their story, their message, their mission and how they're planning on changing the world.
You need to invest the time, energy and money required to craft that story, design that message and align it with your prospects and their specific pains. Then you need to make sure it's so remarkable that no other company even remotely related to yours can say anything even close to what you're saying.
Yes, this is hard work. But if you want to grow, you need this story.
3. Execute A Full Set Of Orchestrated Tactics
You can't be partially pregnant when it comes to growth. You have to go all-in. You need a complete and full set of marketing tactics all working together to drive leads, sales opportunities and new customers.
Buying a list and cold calling won't work. Buying ads on LinkedIn and Facebook won't work. Building an amazing website that isn't SEO optimized or filled with educational content won't work.
You need to do it all at the same time and leverage all those touches to drive awareness, engagement and connections with your targeted prospects.
This means you need the budget, team and expertise to run multiple channel campaigns with multiple channels all at the same time.
You need an amazing website with a compelling story and filled with educational content (some gated, some ungated).
You need to ensure the site is technically optimized for search. You'll need landing pages for ALL your paid search and paid social campaigns.
You'll need regular email marketing and automated email nurtures for people who convert. You'll need regular content creation, like blog articles, videos, podcasts, and long-form and short-form content, at a pace of at least once a week depending on your industry.
You'll need to build and update your social channels for both your personal and corporate brands on LinkedIn, Facebook, Instagram and Twitter at a minimum. You'll need to make sure these platforms are regularly updated with educational content that engages your audience.
You should consider publishing some of that content off-site on pages that your target prospects visit.
You'll also need a technology platform to make this all as easy and automated as possible –one that also provides you the data to track what's working well, what's could be better and what's not working at all.
Using automation and data is the only way to keep all these balls in the air without requiring a massive headcount and a highly inefficient set of processes.
All this has to be done simultaneously and consistently day by day, week by week and month by month. This is nonnegotiable if you want to grow.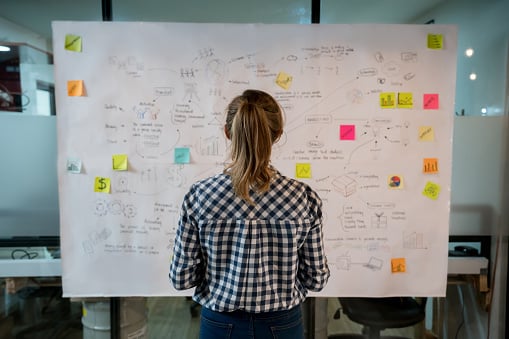 4. Map Out Every Aspect Of Your Prospects' Buyer Journeys
Here's another item that rarely gets any attention, and it might be as important as your company's story.
Everyone in leadership, sales, marketing and customer service (that may be everyone in the company) must be intimate with all the experiences your prospects and customers have with your company.
You should know every single touch point that your prospects and customers have with your business. Each of those should be optimized and turned into opportunities for little wows. These are moments where your prospects and customers say to themselves, "Wow, that company is great!"
Stack up enough of these little wows and you have a remarkable company that people are happy to talk about.
But you can't create these opportunities for little wows if you don't map out your prospects' buyer journeys and the detailed experiences customers have with your company.
Once you have this mapped out, it becomes easy to improve communication, create remarkable communication, upgrade the experience and, in the end, shorten the sales cycle, increase revenue from current customers, decrease attrition and drive company growth.
5. Align Marketing And Sales Tactics With The Buyer Journey
Once you have the buyer journey mapped out and a clear understanding of the questions, concerns and issues your prospects have while they're making their purchase decisions, you can move to create the marketing and sales experience you need to convert visitors into new customers.
Use your marketing tactics to gain awareness of targeted prospects who are not yet aware of your products or services. These tactics usually take the form of account-based marketing (ABM) campaigns that coordinate marketing and sales outreach along with some targeted paid social media advertising.
For people in the Awareness, Education and Consideration stages of the buyer journey, your website, email outreach, content publication, search engine optimization, paid search, paid social, influencer marketing and any partner marketing tactics are going to work well to help move them through their processes.
Once prospects get into the Evaluation stage and they move from marketing to sales, the process has to continue. The sales team needs to guide prospects through the remaining stages of their buyer journey offering different educational materials.
It's important that the education and advisory experience continues. This is how you keep prospects moving, engaged and comfortable with your company.
The more seamless this process, the faster people will move through and the higher your close rate.
6. Track And Optimize Your Execution Over Time
Finally, even startups need to invest in data, tracking performance and optimizing their tactical execution over time.
As soon as you launch your new process, new tactics or new website, data will start flowing in.
This data is highly valuable, and you should plan on having someone review the data, analyze the data, uncover important insights and then use those insights to inform your action plan.
This is one of the most often missed and most important parts of generating results around revenue and helping your company grow quickly.
Make sure that someone is responsible and accountable for reviewing performance daily, weekly, monthly and at longer intervals, too.
If you don't have anyone with the expertise to sift through your data, uncover insights and use those to help with planning (and most companies don't), that's a solid indicator that you need some outside expertise to help.
Without this information, you're driving without a map or GPS. Your chances of hitting your goals and getting to your objectives are very low.
Startups have a unique set of challenges. Founders are unique individuals, pivots are required, people come and go, and everyone has an opinion on what they should be doing. But one characteristic they do have is that they want to grow quickly.
The six items outlined here are a proven recipe for fast growth. The sooner you get aligned and work in this direction, the faster you'll realize your growth goals.
Square 2 — Building The Agency You'll LOVE!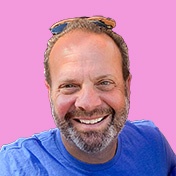 Mike Lieberman, CEO and Chief Revenue Scientist
Mike is the CEO and Chief Revenue Scientist at Square 2. He is passionate about helping people turn their ordinary businesses into businesses people talk about. For more than 25 years, Mike has been working hand-in-hand with CEOs and marketing and sales executives to help them create strategic revenue growth plans, compelling marketing strategies and remarkable sales processes that shorten the sales cycle and increase close rates.