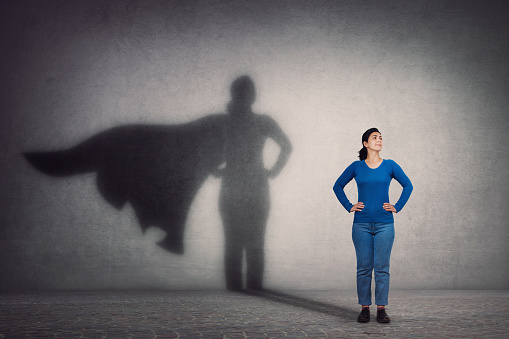 Lessons That Many Businesses Have Been Addressing Long Before 2020
This was certainly a remarkable year, although unfortunately for many of the wrong reasons. However, if you want to be positive, the new business conditions forced companies to take a long look at how they market their companies, how they sell their products/services and how they care for customers.
Companies and many of our clients took advantage of the situation. They invested time and money in upgrading core business systems and processes around their revenue generation efforts.
Quite a few companies took massive leaps forward this year in terms of upgrading marketing to digital channels that improved lead generation. Many companies pivoted from canceled trade shows and in-person sales efforts to virtual selling, enhanced sales processes, and the use of technology to shorten their sales cycle and close at a higher rate.
When we look back at 2020, some of you will consider this one of the most transformative years in your company's history.
Here are just a few of the digital transformation highlights from 2020 and what you can learn from these stories.
Strategy And Methodology Are Requirements
Digital transformation can be a massive undertaking. You're talking about identifying and changing every single touch point your customers have with your business. You're installing technology and building data dashboards to monitor performance.
Companies of all sizes and in all industries are looking at their businesses and evaluating their customer experiences.
RPS, a global consulting company with over 5,000 employees and a decentralized leadership structure, decided that 2020 was the year to start their customer experience initiative.
But where should they start? The answer was clear – finding a framework that they could build their strategy around would help them quickly communicate with their entire company, focus their efforts, and prioritize their project to quickly show results and gain momentum across the company.
After reading the book Smash The Funnel, Chantalle Meijer, who is leading the CX project at RPS, wanted to use the Cyclonic Buyer Journey™ model as their framework across the organization. She connected with Square 2, and more specifically, with me via chat on our website. If you're still doubting chat's ability to drive revenue, think again.
Strategy, tactics, analytics and technology were all under review. The alignment between the new buyer journey model and their approach to digital transformation was required to keep their leadership team supportive, show results early and get the entire company on board.
RPS used the Cyclonic Buyer Journey model to teach their marketing managers how to better plan future campaigns. They took their high-level corporate messaging and created local, service-specific campaign messaging. They identified missing tactics in their campaign plans, created dashboards to track performance and took the leap around technology to make execution easier.
In just a few months, their digital transformation efforts were making an impact on lead generation from local marketing campaign efforts. They selected HubSpot as their marketing and sales platform of choice, and they had a pilot up and running to identify any technology challenges before rolling it out globally.
With their early wins, the rollout across the organization is going to be a 2021 initiative that will transform how RPS attracts prospects, engages with clients and proactively approaches revenue generation across the company.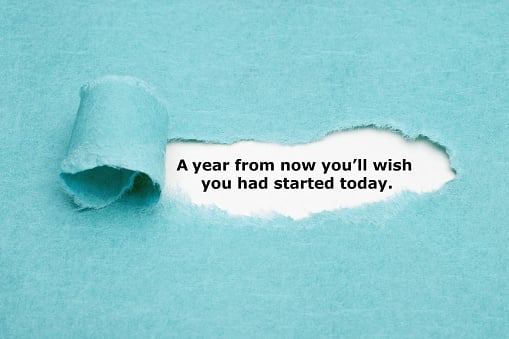 E-Commerce Isn't Just For B2C
Many companies across the globe faced a new challenge in 2020 – salespeople couldn't visit prospects, nor could they call prospects in their offices. Some companies retreated and waited for the restrictions to be over, but others took proactive steps to build out a new sales channel with e-commerce.
G&H Orthodontics sells orthodontics supplies to, you guessed it, orthodontists. They had for years used a traditional sales channel to prospect, sell and service their customers.
Today they use a two-pronged approach. They didn't give up on direct sales but rather supplemented it with an e-commerce platform that allows customers to purchase and repurchase as needed.
This approach gave G&H a distinct advantage this year. Their sales reps were highly efficient, focusing their efforts on bigger and more complex sales, while more regular and repeat purchases could be made through their website.
With the hard work done in 2020, this upcoming year will set G&H up for solid sales results regardless of what's going on in the world.
The G&H team continues to focus marketing efforts on driving more visitors to their website, increasing campaign outreach around specific products, supporting sales with new digital tools, and upgrading their initial store to handle more products and deliver an even better ordering experience.
Marketing Is For Prospecting
Having spent over 30 years in the marketing profession, I've heard my fair share of commentary around marketing's contribution to overall company goals. "What does marketing actually do?" That is a common question at some companies.
But this year, marketing's role has come into clear focus. Marketing's major contribution? Generate leads for sales. Yes, marketing should be creating leads for the sales team.
Historically and still in some companies, sales is responsible for creating their own leads. They do this by calling people, attending events, networking or even by purchasing lists and reaching out to people who don't know them.
Again, 2020 has made many of these activities extremely difficult. Digital transformation means having marketing create leads and letting sales follow up on leads.
Thiel & Team is a design and procurement firm that specializes in common spaces like country clubs, club houses, corporate office space and travel-related properties.
For years they had a small sales team responsible for uncovering opportunities as well as following up on any referrals. This year they invested in the creation of a lead generation machine and a revised sales process designed to help them follow up on interest from prospects.
While it's still early, their demand generation and inbound marketing efforts are starting to attract new people to their website. Those people are engaging with new content. They're learning about what makes T&T different, and their content is now designed to nurture prospects until they are ready to speak with sales.
2021 will see prospects turn into sales opportunities and sales opportunities turn into new revenue for the design firm.
Sales Is For Helping
Face it – people don't want to be sold to. They never liked it, but previously they had to put up with it. Today there are many ways to learn about companies, products and services without having to talk to a sales rep.
If your sales reps are still focused on convincing, they might be out of touch. Instead, your sales reps should be focused on helping.
Want to learn more about this transition? Consider our book Fire Your Sales Team Today! No, this book isn't about firing anyone. It is about redirecting sales reps away from the hard sell and toward a process that teaches them how to guide prospects through their buyer journey.
Wiese is among the oldest and largest material handling companies in the United States. They wanted to teach their sales reps a new approach to working with prospects.
They took this year as an opportunity to focus on creating a better story around their product, building a better sales process, creating more engaging sales tools, and leveraging technology to support an efficient sales effort and get the data they need to continuously improve over time.
This effort also required a detailed training program to reorient the sales team around the new playbooks. This program trained a core group of reps as a pilot program with the plan to leverage the program for the larger sales team in 2021.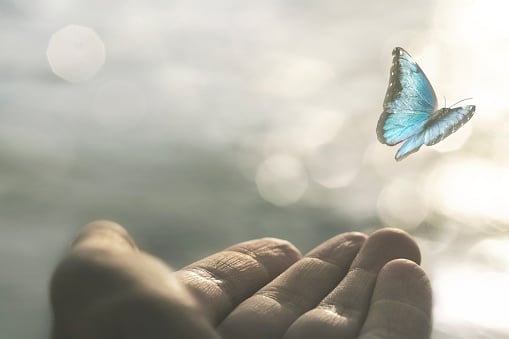 You Can Do More With Less
Many companies experienced downsizing in 2020. Many of those reductions came in the sales department. But some companies are realizing that by upgrading marketing and sales they can do better with fewer sales reps.
Brown & Brown provides benefits services for companies of all shapes and sizes. They now run their sales organization with two fewer sales reps and have grown revenue regardless.
One of their secrets was an aggressive marketing effort that focused on webinars and content. Their webinar program typically generates over 500 registrants that typically convert into enough sales-qualified leads to keep Brown & Brown's smaller sales team following up instead of making cold calls.
This process, married with virtual sales calls, has allowed Brown & Brown to grow during tough times. Their clients are looking for ways to cut costs, and benefits programs are not immune. Their new digital approach to marketing and sales is setting a more positive and efficient course of action in 2021.
Technology Is No Longer Optional
You don't run your business without financial software like QuickBooks, and you can't run your business without marketing or sales software either. While most companies have customer relationship management (CRM) tools, many use homegrown products, industry products or products launched years ago.
When it comes to marketing, most companies we speak with only have point solutions. They have WordPress for their website, Constant Contact for email and maybe Hootsuite for social media management. These disparate systems make managing marketing too complex.
If you're going to transform your business, then you have to use a platform that allows you to transform the way you deliver experiences to people who don't know you well yet but are visiting your website, people who are interacting with your content, people who are working with your sales team and the people who become your customers.
Each of these areas needs to be looked at closely and reimagined to deliver a remarkable experience.
Tx3 provides automated quality and compliance software testing solutions for life science companies. When we met them earlier this year, they wanted to dramatically upgrade their marketing. They needed marketing automation and a marketing platform to manage the new experience needed to attract prospects, nurture those prospects and aggressively turn them into sales leads for the sales team.
When you're looking for a full click-to-close experience makeover, a customer experience platform like HubSpot makes sense. You want your new prospects to have an amazing experience on your website, and you want to be able to deliver a highly interactive and educational content experience for those prospects. Think Netflix.
Then you want to continue that experience once the prospects transition from marketing to sales. The sales reps need the tools, the emails, the automated nurture sequences, access to content, lead scoring and a single source of truth around the progress prospects are making through their buyer journeys.
Once they become a customer, that experience has to continue. If you want to provide additional services, help them understand why additional software might benefit them more and keep them as customers for many years, the better that customer experience, the faster your business will grow.
Historically, this experience was pieced together with a variety of tools. Today, you need one single platform that works together out of the box to make this experience a reality.
Digitally delivering a transformational experience is going to separate the best companies from the average ones.
Just look at the companies that have aggressively transformed their industries. They are the highfliers today, and the companies they leapfrogged are barely footnotes in the history books. Some have truly been forgotten completely.
Square 2 — Building The Agency You'll LOVE!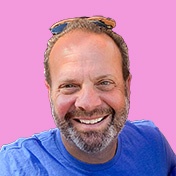 Mike Lieberman, CEO and Chief Revenue Scientist
Mike is the CEO and Chief Revenue Scientist at Square 2. He is passionate about helping people turn their ordinary businesses into businesses people talk about. For more than 25 years, Mike has been working hand-in-hand with CEOs and marketing and sales executives to help them create strategic revenue growth plans, compelling marketing strategies and remarkable sales processes that shorten the sales cycle and increase close rates.