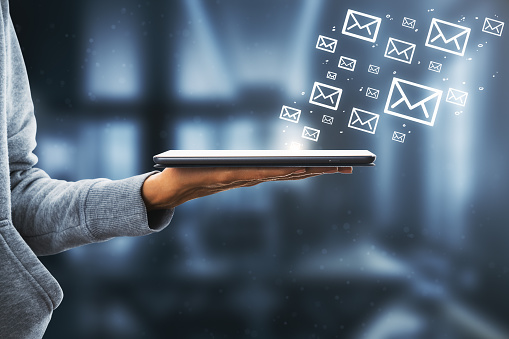 Email Marketing Won't Work If Your Subject Lines Are Weak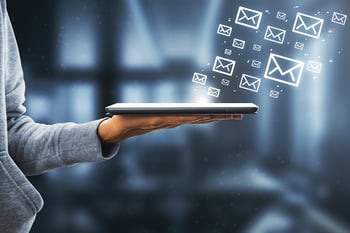 Email marketing is key to connecting with clients and prospects. Email marketing is also important to continuing the conversation with people when they leave your website. In fact, we could look at the entire buyer journey and find a use case for email marketing at almost every stage.
But if you send emails with weak subject lines, you're wasting your time, money and energy.
Email marketing has only one goal — to get your contact to click on a link and revisit your company. It could be content, your website or your sales team. If you don't get the recipient to open the email, they'll never see the link. If they never see the link, you're sunk.
This makes the subject line the most important part of the email marketing strategy.
To help you understand exactly what we're doing to upgrade subject lines, I've harvested nine subject lines from actual emails sent to me over the past few days.
I'll give you some context around the email and then show you how to upgrade the subject lines.
Email Subject Line #1

—

Mike, Phone Call On Tuesday?
We've all seen email subject lines like this. It's the personal approach to the assumptive close. This looks like the sender knows me, so I bet this produces a decent open rate. Remember, the number one metric for email is open rate.
But this subject line has other challenges. It only works once. If I do open it and realize it's not from someone I know, I'm never opening another one of these again from anyone. Next, I'm now annoyed, and the brand equity is ruined. This email is like calling my cell phone.
Phone call? I don't even know this company or the person sending me this email. Why would I possibly agree to a phone call that requires me to block out time on my schedule to talk about something I probably don't need with someone I don't know? I wouldn't and I didn't.
How can we make this better?
Subject Line Fix – Using the recipient's name in the subject line is solid practice. Any personalization improves performance, but going for the phone call is the mistake. Instead, work harder to make your subject line disruptive. Remember, in most cases, you're emailing people who don't know you. Pushing them out of their comfort zone and disrupting someone's world means you'll have a better chance to get them to click, for all the right reasons. Try this instead: Mike, Your IT Provider Is Out Of Compliance. Now I'm compelled to check out what my IT provider is doing wrong and what I need to do about it.
Email Subject Line #2

—

RE: Super Quick Question
This features one of the newer tricks people are using (the RE:, as if this is a reply or forward from someone I know). The casual nature of the email subject line might also make me think it's from someone I know.
Stop trying to trick people. If you can't get their attention with solid subject line copy creation, then you shouldn't be emailing people anyway.
Subject Line Fix – You shouldn't need a trick to get someone to open your email. Also, if you have a question or want to use the question to gain interest, just use it in the subject line. For example: Are You Overpaying Your Sales Reps? This might get my attention if I have the right size sales team, if I have challenges with compensation or if I think the comp plans are too rich. All of these issues would make me the perfect prospect. Now the people who click are truly qualified prospects.
Email Subject Line #3

—

Why Are You Ignoring My Calls?
I probably get this more than most people because I'm constantly ignoring and deleting spammy emails and interruptive cold calls. But this might look familiar to you, too. This is the email you get when you've run into a persistent sales rep or an overly aggressive nurture campaign.
How does this email make you feel? Safe? Or does it make you perturbed? Regardless, it's not helping them engage with an important prospect. I always assume if someone is marketing to me, it's for a good reason. Usually they find me potentially qualified in some way. If that's the case, why go to this message that could be interpreted as slightly aggressive?
I'm ignoring your calls and emails because I don't know, like or trust you. That's why. What's worse is you know that and that's why you're sending me this email.
Subject Line Fix – Let's try something smarter and more creative. When you get someone who has not responded to your email outreach or phone outreach, try this approach: I Haven't Done A Good Enough Job Getting Your Attention. It's the same message with different words, but you're taking responsibility for not getting their attention. Or you could try: You Might Have Missed Out On An Amazing Offer. Both try to use exclusivity and FOMO (fear of missing out) to get a prospect's attention in a much more effective way.
Email Subject Line #4

—

[Coming Soon]: Publish Your Videos WAY Faster
Another trend in email subject lines is the bracketed coming soon tag. It does stand out in an inbox and in the preview pane. However, it is now just as overused as some of the previous tricks we identified in the article. Once something gets overused, it generally loses all of its juice. You won't have any control over what other people are doing, so staying away from tricks like this makes sense to me.
However, people do like the idea of getting access early. This subject line does have a compelling value proposition that is rooted in real pain. It can take longer than anyone would like to go from video production to video publication.
Subject Line Fix – Instead of going with the trick, try this: Get A Sneak Peek At A New Way To Publish Your Videos Faster. Companies have been using the "behind the velvet ropes" approach for years and it can be very powerful. People almost always want to be included in special groups. They want to get access that most people don't have, and this technique can do wonders for driving open rates.
Notice too, I'm dropping WAY and focusing on faster. By having WAY faster, you kind of diminish the true value, which is faster publishing. Your words are limited, so choose them wisely. Sometimes you have to make sacrifices.
Email Subject Line #5
—

Webinar This Wednesday

Yawn! How many of these do you get? How many do you open? This might be one of the worst email subject lines I grabbed for this article.

There's not much to say here. This is marketing that just got phoned in. No effort to drive attendance, no effort to help the webinar program stand out and no effort to grab anyone's attention.

Webinar email marketing can be tough because you're usually sending multiple emails to the same person for a single event. Don't give in to the easy option. Instead, keep trying to disrupt, keep trying to add value and keep trying to compel people to open your email up until the last few minutes before your event.

Subject Line Fix – Our client TruMethods does an excellent job with their webinar invite subject lines.

Here are some samples from their campaigns:
WEBINAR - The Top 3 MSP Metrics You Need To Be Tracking

Hey Mike, You've Been Selected To Attend

How Much MRR Are You Generating Per Month?

It Needs To Be In Your Service Offering

Learn To Package And Price Like A Boss
They use a few webinar-specific subject lines and some very value-oriented subject lines. Notice how all of the subject lines are about the attendee, and they even used an exclusivity tactic in the second subject line, making it seem like the prospect had been selected. Nice job.
Email Subject Line #6
—

Updating The Sales Comp Plan

I selected this one because it probably started out solid and then over time got watered down into this title. First, I don't really understand it. You have 10 seconds to get someone to click open. If there is any ambiguity, you're lost.

I assume this is an offer to see what the newest sales comp plans look like and provide me some ideas on what my new sales comp plans should include. It's just not specific and direct enough to get my attention in such a cluttered environment (my inbox).

What I like about this is its specificity. If I have a sales comp plan issue and I'm in the process of thinking about or actually updating my sales team's comp plan, this might work. I think someone's desire to get the character count down doomed what might have been a better subject line.

Subject Line Fix – Let's stick with the sales comp plan idea and make this much more disruptive, emotional and compelling: You Overpaid Your Sales Reps In 2019. Another option: 6 Ways To Upgrade Your Sales Comp Plan. Or if you want to keep the character count down, try: 6 Sales Comp Plan Upgrades. I think a longer subject line is OK, as long as it provides additional value to the recipient. I wouldn't worry about working down a subject line to a specific character count just because your marketing automation or email marketing software suggests it.
Email Subject Line #7
—

Should I Stay Or Should I Go?

I picked this one because it's part of a lead nurturing campaign. Most of the other email subject lines we've been working on in this article are from educational emails or webinar invite emails. They're what I call air cover, because these are emails that get sent out in mass.

But we do just as many lead nurture campaign emails that also require disruptive, compelling and emotional subject lines, too.

This one is exceptionally weak. It looks like it was toward the end of the nurture series, and they're finally asking me if they should continue to email me or not.

Like it or not, I already answered the question by not clicking on or responding to any of the previous emails. But they want to be sure.

Subject Line Fix – I don't think you ever need to ask this question in the subject line, and I don't like subject lines that are about you, the sender. The messaging and the subject line should be oriented around the recipient or prospect. If you want to know about your sequence or if your nurture campaign should continue or stop, try subject lines like these.

For example: It Looks Like You're Good To Go. Another example: This Can Be Your Last Email. Fear of missing out is strong when it comes to email marketing, and you can use it in your subject lines. In the first suggestion, I'm assuming they're all good. This is a compliment to them and allows them to confirm, but it also implies that they'll be missing all future offers and material.

The second option is even more overt. We're stopping. FOMO is strong here and can get people to opt in because they don't want to miss out. Either way, you get them to engage and direct the rest of the nurture series.
Email Subject Line #8
—

800+ Landing Pages

I picked this one because it's clearly geared around educational content. Marketers are emailing prospects educational content at a record pace, so talking about how to get recipients to engage with educational content is important.

But this email subject line falls short because although it teases a ton of information (more than 800 landing pages) it doesn't do enough to grab me. Leaving me to guess at what might be included is not optimal. Are these templates? Are these examples of good landing pages? Poor landing pages? Landing pages for companies like mine? Who knows? So I just delete it.

Subject Line Fix – If you have a massive educational resource like this, you have to make sure you position it in context to the issues your prospects are handling day in and day out. Instead of 800+ landing pages, I'd use 10X Your Landing Page Conversion Rates, 800 Highly Optimized Landing Pages or 800 High-Performing Landing Pages – Limited Availability Via This Email Only.

These recommended improvements have better context and more emotional pull. They are clearly more articulated to drive that initial open rate up and to the right.
Email Subject Line #9
—

[eBook For Mike] How Do You Create A Lead Nurture Strategy?

Again, good personalization, although I prefer to have it in the copy and not bracketed like this. This looks very automated and not as personalized as it could appear. I chose this subject line because it gives us the chance to talk about list segmentation.

This sender has me on a list of people who are interested in lead nurturing, lead nurturing campaigns and lead nurture strategy. I might have been doing some searches on this topic, and this could be the outcome of an intent data email campaign. I like that part of it quite a bit.

What I don't like is the general nature of the messaging and offer. This e-book offers seems very basic, and if my assumptions are correct on the intent data part of it, I should be offered something much more specific and much more detailed to match the correct persona segmentation.

Subject Line Fix – As an example, how about an offer that is agency specific: 10 Secrets To Creating Lead Nurturing Campaigns That Clients Love. Another example: Research Shows Lead Nurturing With Defined Strategy Outperforms Traditional Campaigns 5 To 1.

Both of these re-dos are more likely to drive my interest, encourage me to open the email and then hopefully click to their website or landing page for conversion.

Before we wrap up, I don't recommend you follow any general guidance around marketing execution, primarily because your company, your industry, your sales team, your marketing and your products or services are unique to you and only you.

This is not only related to email marketing but to all marketing guidance. Instead of working toward a 20% open rate or a 3% click-through rate because you read this is where you need to be, benchmark your own performance and work to improve that month over month.

You might start at 15% and 1%, for instance. Getting those numbers to 20% and 2% would be an amazing accomplishment, even if you're still below standard benchmarks.

Since you're primarily competing against yourself, what I do recommend is a ton of testing designed to hone in on what works the best for you and your company. One single metric is related to subject line and email marketing, and that is open rate.

According to an article from Campaign Monitor, basic email benchmarks show average email open rate should be between 15% and 25%, your average click-through rate should be about 2.5% and your average click-to-open rate should be between 20% and 30%.

But again, I warn you about averages. Averages in marketing are one of the worst metrics to track. Instead, track month-over-month improvement rates. Set goals and work toward those goals through a continuous improvement approach to making designed, smart and efficient changes every time you send an email.

If every month you're working toward improving your open rates, you'll have one of the most effective email marketing campaigns on the planet.
Square 2 — Building The Agency You'll LOVE!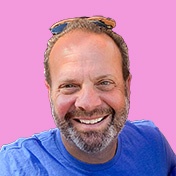 Mike Lieberman, CEO and Chief Revenue Scientist
Mike is the CEO and Chief Revenue Scientist at Square 2. He is passionate about helping people turn their ordinary businesses into businesses people talk about. For more than 25 years, Mike has been working hand-in-hand with CEOs and marketing and sales executives to help them create strategic revenue growth plans, compelling marketing strategies and remarkable sales processes that shorten the sales cycle and increase close rates.