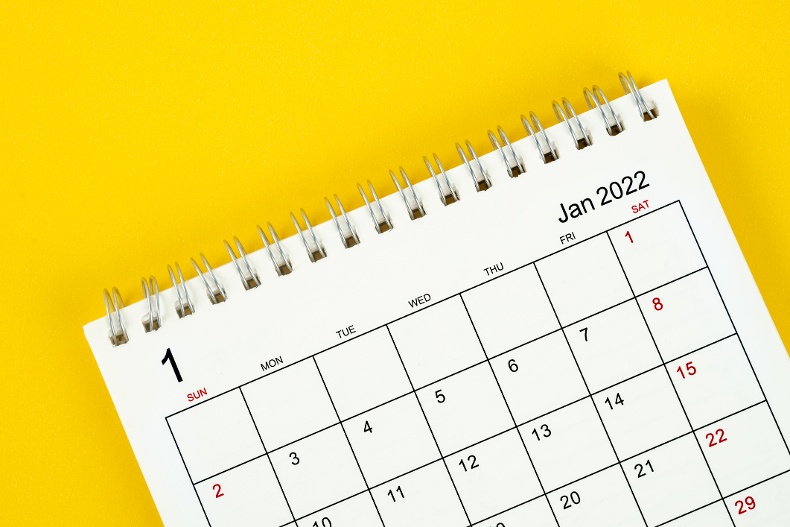 01/10/2022 |
Mike Lieberman, CEO and Chief Revenue Scientist
The 4 Revenue Generation Tactics You Can Do Today To Hit January Goals
We're a week into the new year, and you might be thinking there's nothing you can do this month to help you hit your revenue goals in January. That would be incorrect.
In fact, you can execute four tactics right now to help ensure you hit your goals.
Two of them are marketing-related, and two of them are sales-related. Marketing will help fill up your pipeline, which depending on your sales cycle could help you in January. The sales-related items will definitely contribute to new customer growth in January.
Let's start with the marketing tactics.
Because time is of the essence, we have to shelve tactics like search and even paid advertising like ads on Facebook. These tactics target people who are early in their buyer journey, and you want to get people who are late in their buyer journey.
You should also be looking for people who would need very short sales cycles, which means they already know, like and trust you, or perhaps they've had some experiences with you.
Again, because of the timing, you should consider leaning into assets you already have, like your customer database, prospect database and people coming to your website.
You should also lean into tactics that quickly get you in front of these people, like email, social media, your blog and chat.
1. Launch A Cross-Sell/Upsell Campaign To Your Current Clients
When it comes to revenue generation, most companies overlook their customer base. But your current customers are the first place you should work on driving additional revenue.
These people know you, like you and trust you. If you've been taking good care of them, they are ripe to buy more and try new offerings.
According to an article from Grabb, "The chances of selling to an existing customer are 60% to 70%, while the possibility of selling to a new client is 5% to 20%."
Just to be clear, this is not a promotional campaign that includes a discount on products or services. This is a campaign designed to introduce new services to existing customers. This could also be a campaign designed to sell additional services to existing customers.

You don't need to provide a monetary incentive to people who already recognize the value of your products or services.
First, start with some segmentation. Which customers use only one of your services or purchase only a single product? Next, what additional products or services do other customers purchase?
Then design a campaign targeting only those customers, sharing two or three short stories about similar customers who purchased additional products/services and the results achieved post-purchase.
The more personal and targeted the campaigns, the more successful they'll be. It might take a little longer to design three or four emails, landing pages and supporting content, but you'll be rewarded with much better results from a single and more broad campaign.
Create a campaign that is omni-channel. Leverage email, distribute similar content via your social media platforms and feature the content on the right pages of your website. Use chat on your website to communicate these new stories to the right set of visitors.
Having customers see similar content in a variety of places allows you to drive more impressions more frequently but still target appropriately and not waste money getting a customer-centric story and message in front of the wrong people.
These campaigns could be created, designed, planned and executed in about a week, giving you two additional weeks to drive opportunities to the sales team. Since these are all customers, they should close much faster than new prospects, allowing you to impact revenue in January.

2. Launch A Referral Campaign To Clients And Partners
The next approach is designed around referrals.
Most people are happy to give you a referral if they're a satisfied customer. I'm assuming in this instance that you have a happy customer base actively referring new business, even if you don't have as many advocates as you'd like. Almost every business has a core group of happy customers.
Most companies rely on referrals but never do anything about actively asking for them.
For this fix, use a similar set of tactics as suggested above, because these are quick to execute and they leverage your existing assets.
Design an official referral program that you can use to actively request referrals, incentivize people for giving you referrals and drive a more predictable number of referrals each month.
Many times, people need a simple reminder. Who should they be referring to you? How do they make the referral? And is there anything in it for them?
First, design a program. People who refer business to Square 2 get a bottle of gourmet root beer with a custom label and note that says, "Thanks for the referral. This 'beer' is on us!"

Even companies with gift policies can accept this. Some people might drink it, others might display it and some people might even show it around. We'll send a root beer to anyone, with no limits or restrictions. This is simple to execute, inexpensive, remarkable and easy for people to remember.
We send this based on the referral, not the sale. We want more referrals, and whether the prospect closes or not is up to us, not the person referring the business.
Once you have a program, now you need to tell everyone about it. Start with an email campaign targeted at customers. Remind them of how important referrals are, how much you appreciate their effort to refer you and the incentive you're planning to share.
You can make it easy for them by designing a page where they submit the referral electronically. Take that same message and share it on social media. Build a new page on your website to promote the program and keep the referral form.
Let's extend this by also emailing and sharing the program with any partners in your business ecosystem.
At Square 2, we have technology partners, business partners and services partners. These people should be actively referring business to us as well, and we need to communicate the program details and reward them accordingly.
Just like the previous campaign, these assets can be created, designed, planned and executed in about a week, giving you two additional weeks to drive opportunities to the sales team.
Since these are all warm referrals from customers or partners, they should close quickly and at a higher rate.
Between these two January marketing campaign ideas, you could potentially double the number of sales opportunities in the pipeline, and because they're warm leads from people who already know you, they should definitely impact revenue before the end of the month.
Let's move on to the two sales tactics that can impact revenue positively in January.
3. Start With Deals That Are Close To Signing Or Stalled
It's likely you have some opportunities that were supposed to close in December but slipped into January. It's also likely you have some opportunities that have stalled at the one-yard line. Deals get delayed and deals stall all the time. The key is being able to move them forward quickly and elegantly.
There are usually good reasons for deals to be delayed or stalled:
The prospect's problem isn't urgent. You may be working with a prospect to solve a problem that isn't a priority for them now. Other issues might be more pressing than the solution you provide.
You haven't been working with the right decision-maker. Have you verified the contact you have been talking to is the person who makes the purchasing decision? If not, they may be avoiding communication.
They are waiting for funding or other information from within their business. Similarly, B2B deals may stall because your contact is waiting for additional budget, approval or a new product of their own to launch before they can commit to a sales decision.
You haven't built enough trust with your contact yet. Building trust and helping your prospect feel safe is crucial. If you haven't helped them feel safe, they may feel less inclined to communicate where they're at in the decision-making process.
They don't want to say no. Sometimes, your offering just isn't the right fit and the prospect doesn't want to break the news to you. People hate to give other people bad news, and it's easier to just ignore you.
Of course, many of these issues identified here should be uncovered and used to qualify prospects earlier in the sales process. If this is something you're dealing with, consider a few upgrades to your sales process.
Regardless, let's get these deals closed. Here are a few tactics to consider using for people who are delayed or stalled:
Start with something smaller. The bigger the purchase decision, the scarier the decision and the slower it's going to go. Ask them what they would be comfortable starting with and consider using a land-and-expand strategy.
Get them in with a smaller project and then work to bring on the original recommendations after they're more comfortable with your team.
Expand your audience. If you're working with just one person at the company, you're missing a big part of the purchase decision. Work to identify everyone who is providing input or involvement in the decision and make sure they have all the information they need.
This helps you know who is ready and who is not ready to move forward and why. Now you can target your efforts at the people holding up the deal.
This is my favorite.
Demonstrate urgency. If they don't move forward immediately, what are the potential consequences? Make them articulate those to you. Help remind them of the goals and timeline they expressed to you initially.
If they don't move forward, is their timeline in jeopardy? Will they still be able to hit their goals? What will happen if they miss their goals or timeline?
What's most interesting about these three suggestions is that they should get your prospects talking about what's really going on. Have their priorities changed? Is there a single person who is preventing the deal from closing? Are they concerned about the size of the investment?
Once you get them talking by providing them with new options, you should find the stuck deal gets quickly unstuck.

4. Apply Lead Scoring And Make Them A Remarkable Offer
If you want to move a deal toward close at a lightning-fast pace, you have to make them an offer they can't refuse.
The key here is: Who do you make an offer like this to?
That's where lead scoring comes into play. If you're not using lead scoring or don't know what lead scoring can do for you, consider reading this article. It goes into all the detail you need.
If you have lead scoring, you should know who represents your best prospects based on their information, intent to buy and past behaviors on and off your site.
If you have a few of these in the late stage of your sales process, consider making only these opportunities a remarkable offer – one they simply can't refuse.
The key is to not make it feel sales-y. I would try to stay away from discounts. Make it seem like this is special, exclusive and something you never do.
This is important – make sure your offer is directly designed around what specifically is holding them up from signing and getting started.
Here are a handful of examples:
You said not having an onsite project manager to manage this project was holding you up. What if we provided that person to you? We have a woman who would be perfect, and we'll assign her to you to manage the project for you. If we did that, would you be able to move forward?
You mentioned that Bill and Cara weren't on board with the decision. What if we flew out to meet with you, Bill and Cara personally? We can have dinner and discuss the project. We'll answer any questions or concerns they have directly, and we can even catch a game if that's something that appeals to you. We want you all to be comfortable with the decision to move forward with us. If we did that, do you think we could get everyone to agree to move forward?
You said you're having trouble getting the budget approved. We don't typically do this, but we think your company is a perfect fit for what we do. Let's start with a smaller version of what we proposed. If that goes well, you should have no trouble moving right into the remaining work and you shouldn't be as concerned about the investment at this new lower level. If we did that, would you be able to move forward immediately?
It seems like your priorities might have changed. When we first talked, you stated you need a new supplier to keep your line running. I took the liberty of doing some quick math and can illustrate how not switching will result in a 50% reduction in production over the next few months. If that's no longer an issue, please let me know. But if that remains important to you and the company, I'd be happy to walk you through my calculations. If I can mathematically show you the impact of not switching suppliers immediately, would you be ready to get started?
Each of these conversations should get the attention of a prospect who is legitimately qualified and ready to buy but still needs to get over a hurdle or two.
Sometimes you need out-of-the-box thinking like this to get people to say yes and to get your deal done.
It might make sense to create a process with a few go-to ideas that can get people over the finish line. Depending on their issues, conversations and offers like these can help improve your close rate and decrease your sales cycle.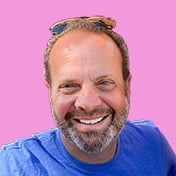 CEO and Chief Revenue Scientist
Mike Lieberman, CEO and Chief Revenue Scientist
Mike is the CEO and Chief Revenue Scientist at Square 2. He is passionate about helping people turn their ordinary businesses into businesses people talk about. For more than 25 years, Mike has been working hand-in-hand with CEOs and marketing and sales executives to help them create strategic revenue growth plans, compelling marketing strategies and remarkable sales processes that shorten the sales cycle and increase close rates.
Get With the Program
Whether you want to stay in touch, go deeper into RGS or start a conversation, here are three easy ways to take the next step.