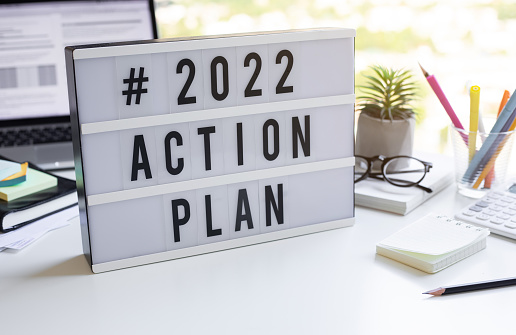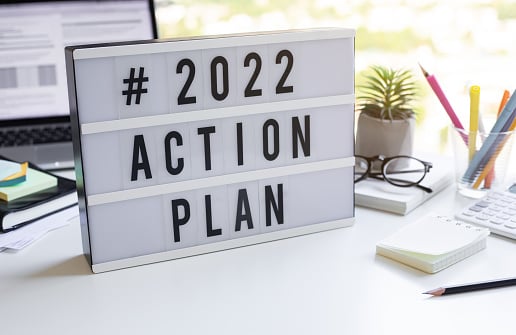 In January, almost everyone comes back to the office ready and raring to go. But without a solid plan that includes a different set of tactics, before you know it, you'll have missed January's numbers and be in a hole for 2022.
Most CEOs try to fight against this by doing annual planning. In our personal life, annual planning looks a lot like resolutions to do things differently in the upcoming year.
To match up annual planning and New Year's resolutions, we created the top 10 resolutions for CEOs in 2022. If you did half of the items on this list, you'd be in a position to make 2022 your best year ever.
Resolution 10 – Set Growth Goals Based On Budget And Resources
We talk to hundreds of business leaders every year. Almost all of them have goals for their company's revenue, but most set those goals without any context. In other words, they didn't match up their performance expectations with their budget or the resources available.
In 2022, set goals that you can accomplish based on the money you're planning to invest (budget) and the resources you have available (your current team).
Aiming to generate 100 new marketing-qualified leads (MQLs) each month when you've historically generated just 10 is a great goal, but setting a budget of $5,000 a month and assigning the goal to your one marketing manager is a recipe for missing those goals.
Either set the goals based on your budget, which in this example would be going from 10 to 15 or 20 leads, or match your investment and resources directly with your goals. In this example, going from 10 to 100 leads would require an investment closer to $10,000 and a team of three people.
It's a very common mistake and one that can be easily fixed.
Resolution 9 – Arm Sales With A More Remarkable Sales Process
A lot of CEOs look past sales and directly to marketing to help drive revenue. In 2022, start with sales instead. Specifically, start with the sales process.
The sales process is where your prospects first experience your direct team. While they experience your story, educational content, website and outreach with your marketing, sales is where they talk directly to you and expect you to provide them with the information they need to make a safe purchase decision.
If your sales process is misaligned (even in some small way) with how your prospects want to buy, you're running a flawed revenue machine.
The more remarkable, the more educational, the more helpful and the more personal your sales process, the more likely you'll be to increase your close rate and shorten the time it takes to close new customers. You might even see an increase in the average revenue per new customer this year, too.
Also, as an added plus, you might see prospects referring new people to your company before they sign, and even if they don't sign, they still refer people to your company.
Your sales process should be a top priority in 2022, and you should be working every month to make it better.
Resolution 8 – Upgrade The Website So It Provides A Better Experience For Visitors
While the sales process is the first place people come in direct contact with your company, the website is likely where prospects will first get to know your story, your products, your services and your company.
It's your retail store. People come in, they look around, they have first impressions and they make initial decisions about whether to continue looking around or not.
You have 10 seconds to get their attention and keep it. You have to strategically move them from page to page, telling a compelling and emotional story that connects with your perfect prospects.
You have to give them ungated educational content and opportunities to share their contact information with you in exchange for additional educational experiences.
If your website isn't delivering an experience like that, this should be a 2022 initiative that is at the top of your list.
Resolution 7 – Increase The Amount Of Video Content You Create
Speaking of educational content, I guarantee you don't have enough video content. You need video content on your website pages, on your YouTube channel, in your sales process, on your blog, in your email campaigns and on your social media channels.
You need video content in every single marketing, sales and customer service experience.
People want to watch videos. They get to know, like and trust you from your videos. Video is one of the secrets to higher-ranking websites and more engaging content.
There is no downside to video, and you have to double or triple the number of videos you make and share in 2022.
Resolution 6 – Increase Your Customer Marketing
When company leaders come to us talking about revenue growth, they almost always want more leads, more sales opportunities and more new customers. But often the fastest and easiest path to increased revenue is from your current customer base.
Your current customers already know, like and trust you. All you have to do is start talking to them.
The best way to increase your customer marketing efforts is to increase the number of stories you share with them. Let them know about the successes other customers are having and share special opportunities available only to them, like the ability to see products and services first.
Make them feel special and they will reward you with revenue.
Resolution 5 – Review And Upgrade Your Technology For Revenue
Most of you have some type of technology when it comes to revenue. You have a CRM, like Salesforce or HubSpot. You have a marketing technology tool, like HubSpot or Marketo. You might even have some individual tools for different parts of your marketing, like Drift for chat or Unbounce for landing pages.
In 2022, you should consider doing a regular review of your revenue tech stack. What's working? What's not working so well? What could be working better? What new tools are out there? What use cases do you have for new tools? Are the tools used to their fullest? Do they work as advertised?
In 2021, we saw a number of HubSpot clients that weren't using HubSpot to its full capability. In some cases, they hadn't kept the software up to date. In other cases, they stopped using parts of the tool kit.
In all cases, this was affecting their efficiency in executing marketing campaigns and the performance of those campaigns. In both cases, getting their tech stack cleaned up, tuned up and running properly immediately produced better results.
These are all questions you should ask on a regular basis. It's important to keep your tech stack current, working correctly and producing the results you expect.
Resolution 4 – Regularly Use Data And Metrics To Drive Revenue-Related Decisions
One of your key resolutions in 2022 should be to get access to the data you need to make better, more informed decisions. This means making sure your revenue-related data is correct.
It means making sure that data is easily displayed so you and your team can review it regularly.
It also means being able to pull out the insights from that data so you can all feel comfortable that the decisions you make are data-driven.
Opinions, perspectives and past experiences are fine, but they're never going to be as relevant and as important as decisions you make based on data from your company about your prospects and their buying habits.
If you do nothing else in 2022, you should make sure that all your decisions are based on data and facts.
Resolution 3 – Unlock And Open ALL Marketing Channels
Most companies use a handful of marketing channels. Email marketing is one channel. Your website is another. Going to trade shows and conferences is a new channel. Social media is also an example of a channel.
In 2022, consider opening up ALL channels available to you, including some that you might have neglected in the past, like influencers. By working with people who have similar audiences, you can get your message out quickly and effectively.
Marketing to current customers is another example of a channel that should be fully optimized in 2022.
If you haven't used paid social or paid search, or if you haven't fully optimized your website for rankings on the search engines, these are channels that should be opened in 2022.
Referrals are a channel that is also frequently overlooked – referrals from current customers, referrals from strategic partners, referrals from noncompetitive companies and referrals from past customers.
To open a channel like this, you'll need a program designed specifically to ask for referrals, to remind people about passing along referrals, to reward or thank people for those referrals and to stream those referrals quickly to the sales team.
Don't forget to track everything related to these new channels so you can review their performance, make additional optimizations and monitor the results.
Once you open all your channels and start running omni-channel campaigns, you'll see revenue improvements in short order.
Resolution 2 – Consider Outside Resources To Support Growth Goals
While this isn't the most important resolution, it's definitely near the top of the list. There's probably a reason you haven't already done many of the items on this list, and that's because you don't have the resources, expertise or bandwidth to do them.
One of the changes you should consider in 2022 is eliminating that obstacle and getting help.
Instead of doing half of what you need to hit your goals, get help from people who can quickly jump in and drive the creation and execution of marketing or sales initiatives that will help you get to your goals.
Hiring two new marketing people might be a goal of yours. But do you know that could take months? How is that going to impact your 2022?
Instead, bring in a team of four people who can start working in January to get these programs up and running. Use a team that has done this 100 times before for companies just like yours and knows how to go fast and deliver flawlessly.
It might just be the jumpstart you need to get your company off to a great start while you continue to look for your two new marketing hires.

Resolution 1 – Work Harder To Create A More Remarkable Business
This is the most important item on this list. This is the resolution every single CEO and business owner should focus on in 2022.
The more remarkable your company, the faster it will grow.
If you cannot say anything about your company that no other competitor can say, your business is NOT remarkable.
If you think what makes your company remarkable is your people, your experience, your time on the planet or your customer service, you're not remarkable.
To be remarkable means no one else can say what you say.
It's hard to make a business remarkable. It might take months or even years to make your business remarkable. It should be considered a never-ending quest, and it should be something you think about and work on every single day.
If you want to learn about what it means to be remarkable and hear stories of real companies that worked to become remarkable, join us on Wednesday, January 5 at 4 p.m. ET for the What's Wrong With Revenue? LIVECast to hear a few examples and the results the companies achieved.
Leading a business to month-over-month revenue growth might be one of the most challenging aspects of running a business. This list is a great place to start in 2022. I hope all of you include at least a few of these resolutions in your 2022 plans, and I wish you all a happy New Year and good luck in 2022!
Square 2 — Building The Agency You'll LOVE!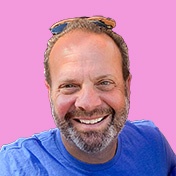 Mike Lieberman, CEO and Chief Revenue Scientist
Mike is the CEO and Chief Revenue Scientist at Square 2. He is passionate about helping people turn their ordinary businesses into businesses people talk about. For more than 25 years, Mike has been working hand-in-hand with CEOs and marketing and sales executives to help them create strategic revenue growth plans, compelling marketing strategies and remarkable sales processes that shorten the sales cycle and increase close rates.