Hushly, ReachForce And Trujay Group Sign Agreements To Provide Services, Special Incentives And Early Access For Clients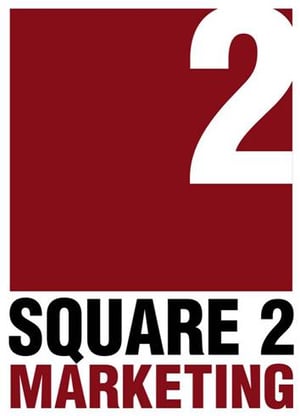 Square 2 Marketing is proud to announce formal partnerships with three of the leading technology providers in the sales and marketing space.
Hushly, ReachForce and Trujay Group join other technology partners, like HubSpot, Marketo, Salesforce.com, Influitive and ZenIQ, as preferred solutions that the Square 2 Marketing technology practice recommends to clients.
Unlike other agencies, Square 2 Marketing's technology practice is vetting, testing, configuring, installing and operationally supporting the software tools for clients and prospects.
Technology is core to generating leads, creating sales opportunities and closing more new customers for every business. By providing this level of service, clients are getting better results and faster results, and they're getting more insight into how to optimize those results over time.
"Our technology practice is special in the agency community. Most agencies support one product, and that means limited options and predesigned solutions for clients," said Mike Lieberman, CEO and Chief Revenue Scientist at Square 2 Marketing. "We always aspired to be technology agnostic and, after assessing a client's technology needs, be able to intelligently recommend, help install and then provide support as they build and realize value from their revenue tech stack."
The partner strategy at Square 2 Marketing is expanding as well. While initially it focused on marketing automation and CRM solutions, today it includes conversion tools, migration services, software to support ABM and advocacy marketing programs.
This strategy is going to be growing exponentially throughout the rest of the year to include other tools, like enhanced attribution modeling, chat, video and software to make email marketing smarter, more efficient and more effective for salespeople to increase the value of their pipeline and help them close faster and more frequently.
Our 3 Newest Partners: Hushly, ReachForce And Trujay Group


Hushly is conversion optimization software designed to capture website visitors as they are ready to leave a company's web page. It can also capture double opt-in website leads through ungated content, mobile conversions and more.
The solution intercepts that visitor before they leave and provides a preview of an asset. By showing a content preview, they engage with the asset and are asked only for a business email to gain full access to that content and anything else on the website.
Hushly has shown to convert 90% of website abandoners into double opt-in leads before they leave the website. They make it easier to deliver double opt-in for ungated content like case studies, and remove the web form just for mobile traffic and get more website visitors to double opt-in. This is especially valuable when you consider that CASL and GDPR requirements are making capturing contact information more challenging for B2B companies.
For more information on Hushly, contact our technology practice lead by clicking here, or click here to visit the Hushly site directly.

ReachForce solves a company's data quality and data completeness challenges. Companies that regularly maintain their marketing database realize 66% higher conversion to revenue compared to those that do not. Our mission is to help B2B marketers increase their revenue contribution by solving their toughest data quality, data completeness and data integration problems.
ReachForce's data quality solutions verify and enrich your inbound and outbound leads with account and contact data in real time. With an accurate and complete view into your leads, you are enabled to deliver precise, timely and meaningful engagement that speeds time to revenue.
For more information on ReachForce, contact our technology practice lead by clicking here, or click here to visit the ReachForce site directly.

Trujay Group provides expert assistance migrating you from one marketing automation or CRM system to a new system. They also specialize in making sure your data is synced and integrated across platforms, with the primary goal of making sure data is available when and where needed to increase the productivity and effectiveness of your sales and marketing teams.
For more information on Trujay Group, contact our technology practice lead, or click here to visit the Trujay Group site directly.
About Square 2 Marketing
We are a strategic revenue growth agency. We help clients build a full click-to-close sales and marketing experience for their prospects that shortens the sales cycle, increases close rates and drives revenue growth. Results are our focus — period.
We work backward from our clients' goals and objectives to develop strategies, tactics and campaigns designed to grow revenue. We huddle and review results daily, and we use analytics and data to make decisions in real time to optimize client budgets to maximize results.
With a technology practice, a demand generation practice, an inbound marketing practice, a sales enablement practice and an innovation insights practice, the company is uniquely organized and staffed to produce revenue growth for our clients in a wide variety of industries.
Let's talk about how we can help you create a revenue generation machine for your company.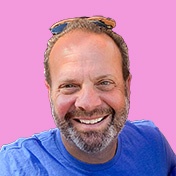 Mike Lieberman, CEO and Chief Revenue Scientist
Mike is the CEO and Chief Revenue Scientist at Square 2. He is passionate about helping people turn their ordinary businesses into businesses people talk about. For more than 25 years, Mike has been working hand-in-hand with CEOs and marketing and sales executives to help them create strategic revenue growth plans, compelling marketing strategies and remarkable sales processes that shorten the sales cycle and increase close rates.