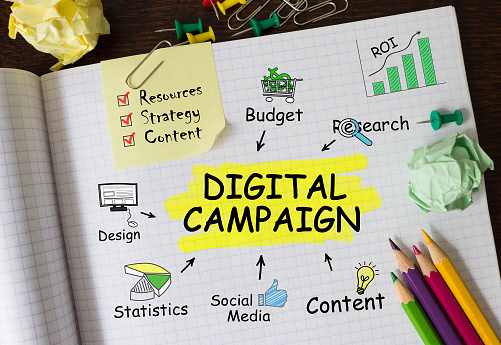 01/02/2020 |
Mike Lieberman, CEO and Chief Revenue Scientist
19 Reasons You Should Hire The Most Expensive Marketing Agency In 2020
You Get What You Pay For, And You Should Be Paying For Results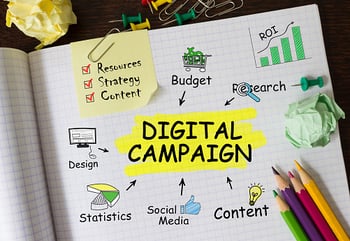 Your business is fine, but you'd like to grow faster, and the only thing holding you back is the amount of leads and sales opportunities.
You've done some marketing and you have a handful of sales reps, but everything you've tried never really produced results.
I've heard this story 1,000 times.
To help, you've done your research and decided that hiring a marketing agency is right for you.
Now that you've talked to a handful of agencies, you have to decide which one to work with. The proposals are similar, but the investment levels are all over the place. You think the best idea is to go with the cheapest to save a little bit of money.
STOP! You're about to make a big mistake.
If you want to make 2020 the best year ever, you'll have to change the way you think about finding, selecting and hiring your agency partner. First, go with the most expensive. Here's why.
1. You wouldn't pick the cheapest doctor
There are a lot of similarities between selecting a marketing agency and selecting a doctor. You ask for referrals, you check their experiences, you make sure they specialize in what you need, you meet with them and ask questions, they examine you and run tests, and then they offer up a treatment plan to help you feel better.
You have to trust them, they have to communicate well, they have to take your insurance and they need to have a reputation that inspires you to put your physical health in their hands. It takes a lot to gain that trust.
What you don't do is shop around looking for the cheapest doctor. Your health is vitally important to you. Cost is almost always a nonissue. In fact, many people go deep into debt to ensure they are getting the best care possible.
I'm not suggesting that, but I am suggesting you take a similar approach. Cost should be a nonissue. Instead, look for the agency that you trust, provides you the best experience, listens the best, customizes your recommendations and offers innovative options. Choose the one that is going to care about you and your business, just like the best doctors care about your health.
2. Low-cost agencies are low cost for a reason
It's enticing when you find agencies that offer similar services for half the price of competitors. But you need to understand that there are very good reasons for that discounted price. They usually have low-cost labor. That labor is typically less experienced or part-time. They have limited experiences with businesses like yours, and to get that experience, they're willing to work for less.
They have less oversight and leadership. One owner might represent the entire management team and be stretched across every single client, providing brief and limited guidance to your account team.
They might have limited experience with technology and not be able to give you a complete picture of what technology you need to grow your business. They might be overextending their teams to squeeze more business into their shop, putting the burden on your account team to work with more and more clients.
Regardless, in none of these scenarios does the agency have your best interest in mind. There is a reason for their low-cost proposal, and rarely does it benefit you in the end.
3. Experience matters
Do you want to work with a team that has less experience or more experience? More, of course. When people start agencies and they don't have experience, they don't really know what that experience is worth, so they charge less for their services.
As they get more experience and see the difference between what an experienced team can do for clients and what an inexperienced team can do, they start to value that experience and charge more. Agencies that charge less are signaling to you that they lack the experience required.
More importantly, experience in lead generation and revenue growth is everything. Someone with two to three years of experience is never going to be able to produce the results that someone with over 10 years of experience has.
You want to overpay for experience, because it's often the difference between success or failure of any marketing initiative.
4. Some agencies have low retainers that increase over time
Buyers beware: Agencies will low-ball you on your initial retainer quotes with the idea that they can upsell you over time. Some agencies have account people with sales targets for upselling clients. You can ask them during the selection process. Ask them if their account people have these quotas.
Some agencies say things like, "We'll start low, and as your marketing starts to work and you see leads, you can increase your retainer."
It's a compelling idea but one that rarely works, and here's why. Starting off with a low level of investment means the agency is going to be only doing a little bit of work. The program is going to be small and it's going to take longer to produce results.
In essence, you are paying less but for a longer period of time, and in the end, you're actually paying more. You would be better off paying more to start fast. Get the program to work quickly, and get the benefit of new customers and new revenue sooner than later. Flip it on its head and you'll see better results faster. That's what every client wants.
5. Everything should be included
It's tricky to know what's included and what's not, but if the proposal is cheap, it's usually because things are missing. If you're doing a website and you're considering a low-cost provider, make sure the website copy is included. What good would a new website be if it says exactly what your current site says?
Make sure the site is going to be SEO optimized. What good is a new site if it doesn't show up on Google any better than your current site?
Make sure lead generation is a goal and the site has lead generation tools. What good is a new site if it generates the same limited number of leads as the current site?
Your website is like your retail store. Make sure your agency is taking your buyer journey into consideration. Make sure the agency has a strategy for every page. Make sure the agency maps each page to your buyer journey, so visitors turn into leads and customers.
A pretty new site is not the goal. The goal is to have a pretty new site that gets more people to visit it and turns those visitors into leads who eventually turn into new customers. A site like that usually requires more investment than just a pretty new website.
6. Every outside expense is a transparent pass-through
Agencies make money in a variety of ways, and some do so by marking up other expenses. For example, if you buy a $1,000 Google Ads spend, some agencies keep $200 as a commission and purchase only $800 worth of ads for you.
Some agencies mark up the technology you purchase. If your HubSpot subscription costs you $1,000 and you're paying the agency, they may have purchased your subscription from HubSpot for just $600.
If you're printing brochures or direct mail postcards, some agencies take a markup on those costs, too. This is how they could afford to charge you less in their retainers.
Expenses like this should be 100% pass-through and 100% transparent. You should know what you're getting for what you're paying, and you should only pay your agency for services it provides to your company.
7. Quality is everything
What good is cheaper if the work is low quality? Do you really want to be reading copy with mistakes? Do you want to have to look through your new website to find broken links or missing pages? Do you want to hear from a customer that your email has a typo? Of course not, but without the team to handle editing, proofing and QA, that is what happens (and it happens frequently).
Everything you do reflects on your business' brand. Quality work generally costs more and is worth it. You want an agency with a commitment to quality and the practices to back it up.
Look for a proven and documented QA process for web and interactive work, editing for copy, oversight on campaign creation, analytics for performance reporting and people whose job it is to make sure your work is 100% correct and accurate the first time. In the long run, it's going to be better, even if it costs a little more.
8. Strategy is included
This is important, so important that it should probably be the first reason to pay more for a better agency. Every day we hear from companies that are working with agencies and getting what they describe as "random acts of marketing."
Agencies that are generally less expensive are not providing enough strategy, guidance and thinking in their engagements. Instead, they're executing cookie-cutter programs, and they often end up having to try a variety of different tactics hoping that something works.
These look cheaper out of the gate but end up costing you more as months go by and the agency tries different tactics without any clear strategy, methodology or approach.
You want to invest in strategy, including overall program strategy, overall business strategy, marketing and sales strategy, and even certain tactical strategies around more complex execution like account-based marketing (ABM), your website and lead scoring or attribution modeling.
If you don't see time, points or money allocated to strategy, you probably should avoid the agency entirely.
9. The agency invests in its own business
Would you select a doctor who has an outdated office or doesn't train her team and invest in the latest technology? Of course not.
Today, marketing and sales execution is changing at breakneck speed. New technologies roll out weekly, new techniques are introduced regularly and new practices are uncovered that produce better results all the time. You want an agency that helps its people stay current. You want an agency that invests in getting team members (the people you'll be working with) certified in new tools and new techniques.
You want to pay up for an agency that uses the tools and technology it's recommending you use. How can you hire a HubSpot agency that doesn't use HubSpot? How can you hire an inbound marketing agency that doesn't use inbound to generate leads for its own business? How can you hire an agency to help you with ABM if the agency doesn't do it internally? You can't and shouldn't, regardless of the proposal.
10. The agency offers you a dedicated team that works JUST with you
Picking an agency for your business is challenging. One of the factors that makes it challenging is the agency's own delivery model. In short, an agency has to assign as many clients to a client team as possible.
As a rule of thumb, the cheaper the investment, the more clients your team is working with.
This is going to be a challenge for you. The team is going to be distracted, unavailable at times and meter out your work over time to fit your level of investment, further delaying results and extending your payments.
The agency is not doing this in a nefarious way; it's just what agencies do.
Instead, look for agencies (regardless of price) that can give you a dedicated team. This means the team is ONLY working with your company. This means the team can get a lot of work done in a very short time. Typically, six months of work can be done in just 30 days.
Regardless of price, this type of engagement can jump-start your results and accelerate your company's trajectory.
11. The agency is willing to guarantee results
Agencies that are solid on delivering results and business outcomes will have no problem guaranteeing results. Ask them what they would be willing to guarantee and keep an eye on how they come to agreement with you on what results you're looking for.
Good agencies (which you should be talking to and paying up for) have processes in place to set these goals with you every 90 days. They're going to want to talk to you about how you define success, work with you to come to agreement on those goals and then guarantee it.
If an agency is not willing to do that, you should look elsewhere regardless of cost.
12. The agency offers thought leadership and guidance for your business
Results-producing marketing and sales improvements often touch other disciplines in the organization. For example, the story you tell about your business might have a lot to do with how you deliver or what the service experience is like. While it has nothing to do with marketing or sales directly, the marketing team might be involved in helping you craft this story and service experience.
You want your agency to do more than help send emails, build your website or install HubSpot. You want your agency to provide you thought leadership that guides your business. You want the agency to push you, challenge you and help you think differently.
You want the agency to have its own thought leadership, understand how to apply that in your business and even help you create your own thought leadership. This means you should be prepared to pay up to get this. It's going to be worth it, and it's going to pay off for many years to come.
13. The agency is multi-disciplined
It's a trend lately to have a collection of multi-disciplined agencies working together. It makes sense to have the best-of-breed for video, web, branding or PR, but that's also a slightly outdated model.
Coordinating all of the expert agencies so that they follow the same strategy, provide consistency across the execution and all focus on generating leads and new business is tough. It falls on you, the CEO or the VP of Marketing, to lead the charge.
It's going to be easier, more efficient and in the end much less expensive to find an agency that can do everything you need done. One contact, one contract, one meeting and one team all focused on helping you generate more leads.
This configuration might actually cost you less money, but looking for an agency that does more may look more expensive on paper when you're comparing proposals. Look past the numbers and make sure you have the right agencies presenting their plans.
14. The agency has extensive reviews, references and validated third-party endorsements
All agencies are much more transparent than ever before. You don't even have to check references anymore. Clutch, G2, Google and other directory services provide lists and lists of reviews on any of the agencies you're looking at.
These reviews are important, and it's important to understand the review sites you're looking at. For example, the HubSpot Partner Directory does very little to make sure those reviews are legitimate.
You can use the directory to help you pick your partner, but G2 and Clutch actually talk to the people who have left reviews. They ensure they are real clients, their service experience is accurate and their testimonials are legitimate.
You should be willing to pay extra for companies that are using these services and have worked to encourage their clients to speak publicly on these sites. Checking these sites is going to help you reduce your exposure if you do pay up to work with a more experienced firm.
15. The average tenure of its team is more than just a few years
Lower-cost agencies keep their costs low by hiring inexperienced and lower-cost team members. They might be right out of college, they may have only had one job and they might be part of an apprentice program or interns.
Ask each agency about the average tenure of its team. It should be three years or longer. Every agency has younger team members, but they shouldn't all be younger. It's important to have people with 10-plus years of experience on the team, too.
The longer the tenure (Square 2's average tenure is now over four years), the more experience, the more mature and the better results you should expect from the program.
16. The agency is going to be intimate with your prospects' buyer journeys
Not all agencies are created equally. You might have started to feel the same as you read this article. Some agencies have very specific superpowers, and those are worth paying extra to access.
One of those powers you should be looking for is the ability to uncover, understand and map your prospects' buyer journeys. Agencies should be able to put themselves in the shoes of your prospects. They should understand what your prospects feel, what makes them nervous, what helps them feel safe and what questions they have all through their buyer journeys.
An agency that understands and can document your prospects' buyer journeys is the agency that can quickly create the touch points, content, web experiences, nurtures and assets that make each prospect's buyer journey remarkable.
Prospects who engage with your company and have a remarkable experience close faster, close more frequently and close for bigger dollars. This is a superpower you should be looking for and should want to invest in with your agency.
17. The agency has the ability to generate insights and recommendations — it's not just an order-taker
The best agencies tell you what to do instead of you telling them what you want done. If you have a list of tasks you need help with, Square 2 isn't going to be the right shop for you. In fact, if that sounds like you, then you should just grab the cheapest agency that can fulfill your list.
If you value the insights and recommendations an agency partner can provide because it's going to help you get to your goals faster, prevent you from making a mistake or help you be more efficient in your marketing and sales execution, then you should invest in the right agency.
Unfortunately, it's challenging finding agencies that can generate insights and recommendations from the massive amounts of data clients have today. At Square 2, we built a software product called MAXG to help our team derive insights and recommendations directly from their data (in essence, skipping the dashboards).
Our team gets regular updates from MAXG on what to work on for clients, helping them quickly and efficiently come up with proactive plans for our clients. All Square 2 clients have subscriptions to the MAXG insight and recommendation engine, and the results speak for themselves.
18. Innovation is part of its DNA
Do you want an agency that executes the same plays month over month, or do you want to pay a little bit extra and have an agency that brings new ideas to the table on a regular basis?
Perhaps an intent-data-driven campaign makes sense.
Let's consider using more video on your web for increased time on site, engagement, ranking improvement and lead generation.
What about account-based marketing to give your reps a better set of assets to go after a very targeted set of people at your key accounts?
How about building out your tech stack with an email marketing tool that improves email delivery based on the AI associated with audience open behavior?
All of these ideas come from an experienced team with a desire to innovate, drive better results and use proven techniques from other businesses and other clients to help your program improve over time. This should be what you're looking for in an agency partner.
19. The agency is financially strong
Low-cost agencies usually are charging less for a reason. Typically, they need the business and are willing to bid low just to win. Unfortunately, this also usually means they are having trouble keeping their clients or don't have enough leads to allow them to be picky and to get paid full value.
Is that the kind of agency you want to work with?
The agency business is challenging, and it's hard to sustain when you're not making enough money. If the price seems too low, it probably is, and it's likely that your new agency won't be around for the long haul.
This is an extensive list of qualities, capabilities and experiences you want in the marketing agency you bring in to help you grow your business. It's not about a project, it's not a short-term engagement and it's not a sprint.
Building a revenue generation machine for your business is a marathon. It's a long-term project that could take up to three or four years before it is fully optimized and performing at a level that you can rely on. It's something you need to be prepared to invest in every single month.
Marketing is something you do every day, every week and every year for the entire life of your business, not every day for a few weeks or a few months.
The less you invest, the longer it's going to take. The cheaper your agency, the higher the risk associated with wasted time and money.
Just like you would make sure you get the best doctor to handle your surgery and long-term health, you want the best agency (regardless of price) to handle lead generation and revenue growth for your business.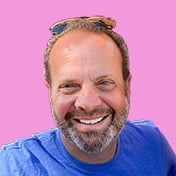 CEO and Chief Revenue Scientist
Mike Lieberman, CEO and Chief Revenue Scientist
Mike is the CEO and Chief Revenue Scientist at Square 2. He is passionate about helping people turn their ordinary businesses into businesses people talk about. For more than 25 years, Mike has been working hand-in-hand with CEOs and marketing and sales executives to help them create strategic revenue growth plans, compelling marketing strategies and remarkable sales processes that shorten the sales cycle and increase close rates.
Eliminate Hit-or-Miss Marketing Moves
Get advice, tips, tools and guidance to generate more leads for your company in this weekly email newsletter.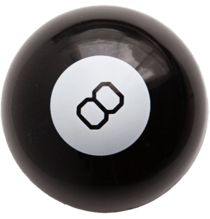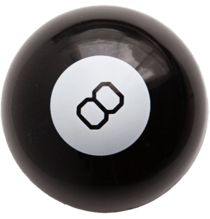 Eliminate Hit-or-Miss Marketing Moves
Get advice, tips, tools and guidance to generate more leads for your company in this weekly email newsletter.
Get With the Program
Whether you want to stay in touch, go deeper into RGS or start a conversation, here are three easy ways to take the next step.