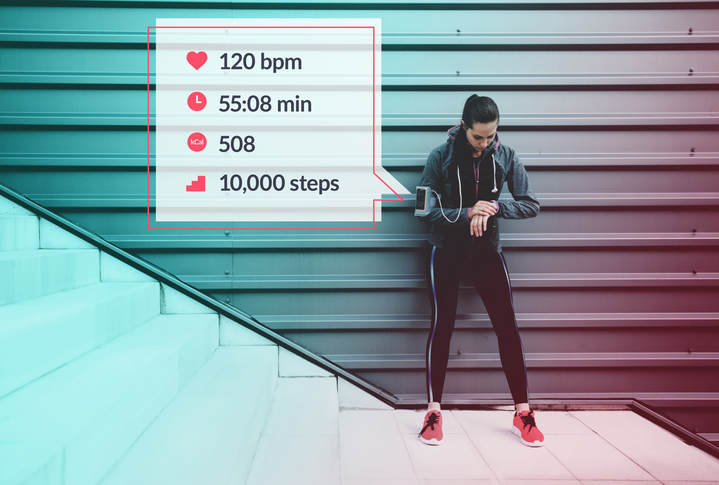 If you're reading any business articles, talking to any business people or attending business events, it should be clear to you that month-over-month repeatable, predictable and scalable revenue growth remains a challenge.
You might hit your revenue goals one month but miss them the next. You might be able to string a few months together, but then you hit a rough patch. Sound familiar?
Even our own research has shown that only about 10% of companies hit month-over-month, quarter-over-quarter and year-over-year revenue growth. That means nine out of 10 companies are still looking for answers in this area.
To fix this, you need to look at yourself first. As with most challenges, the solution almost always starts with you and your company.

We've found that there is a set of behaviors, activities and thinking around certain parts of your company related to revenue generation. Here are those activities.
Goal Setting – You should be setting annual, quarterly and monthly revenue goals based on past performance, data and current expectations.
Goal Attainment – You should be measuring your performance against your goals and adjusting your goals accordingly as necessary.

Communication Of Goals Across The Company – You should be cascading your revenue goals across all areas of your company, so everyone is aware of your goals and your performance against those goals.

Accountability For Tasks Aligned With Revenue Generation – Someone should be accountable for all the tasks associated with revenue generation across the company, and while they might have a team, they are aware that this is their area of responsibility.

Regular Planning – You should be doing weekly, monthly and quarterly planning to align all your revenue generation activities and tasks.

Company Big Story – Your company needs a Big Story, something emotional, compelling and engaging enough to get people to want to learn more, look around your website and feel something when they arrive.

Differentiation – Your company must be "remarkable." You must be able to say things that no other competitor can say or deliver on. This is about what prospects perceive, not about what actually happens.

Targeted Personas – You must know the specific people you want to attract to your business. Who are your best customers? What do they look like? What are their demographics and psychographics? What does their buyer journey look like and where do they get their digital information?

Sales Process – You need a visual and documented sales process that everyone in the company follows religiously.

Qualification Criteria – You need to know exactly what makes a prospect qualified. We typically recommend people consider a pain, power, fit approach to qualification.

The Right Resources – You need to have the right people and the right skills to execute the plan you've outlined. These people can be in-house, contracted or with an external agency, but resources and skill sets must be aligned with expected performance.

Leadership Values Sales And Marketing (Investment, Time) – Your leadership team must be all-in on the work associated with driving month-over-month revenue growth. This means an investment of both time and money in marketing, sales and customer service. In addition, this commitment means never stopping marketing, never taking a break and always working to optimize performance.

Priorities (30/90) – No company can do everything it wants to do every month. You don't have an unlimited budget and unlimited access to every type of resource. This means you should be consistently setting priorities, evaluating priorities and aligning those priorities to your quarterly and annual strategy.

Regular Rhythms – People run better when they know what to expect. People make up companies, so the regular rhythms associated with revenue generation are equally important. Regular meetings, regular reporting, regular processes and regular systems are critical to getting your company to hit its revenue goals month over month.

Metrics And Scorecards – What gets measured gets done. You need to set up KPIs (key performance indicators), dashboards and scorecards for the numbers most relevant to you hitting your revenue goals every single month. Some of those might be marketing metrics, others might be sales metrics and the third group should be revenue from customer metrics.

Budget – You need an appropriate budget based on your goals. Larger, more aggressive growth goals need to be funded aggressively. While you might love spending $1,000 a month and working to get 100 leads a month, that doesn't align. Make sure you have a reasonable and appropriate budget based on your goals. Good work costs money. You should expect to pay for good people and good agencies.

Website (Story, Conversion, Optimization) – It's the most important asset in your marketing and sales arsenal. Almost everyone will visit your site before they consider talking to you. Your website has to tell your Big Story, offer content for conversion and be optimized every single week to drive performance. You need to invest and assign resources to continually improve your site over time.

Technology – With so much going on, you'll need a technology platform that supports marketing, sales and customer service at a minimum. You should also consider a platform that supports your website and allows you to aggregate data across all these areas of your business. This is no longer a nice to have, it's now a must-have.

Content Creation/Thought Leadership – You need a content creation machine to tell your story, educate your prospects and help them learn about your products/services on their own. Today, prospects control the sales process, and for you to influence their buyer journey, you'll need a ton of content in different formats for every type of prospect at every step in their buyer journey.

Marketing Campaigns – To eliminate random acts of marketing, you'll need to design highly orchestrated, personalized and targeted marketing campaigns. Creating these is challenging for most people. It requires multi-touch, multi-channel and one-to-one execution frameworks. These are critical to creating results from your marketing programs.

Data And Your Database – Finally, you'll need your data to be in pristine condition. That means it's segmented by vertical, by role and even by challenge. It also means it's accurate, clean and complete. In addition, this means you need plans in place to keep it accurate, clean and complete. Bad data can quickly scuttle any solid marketing execution and waste both time and money.
Your performance in each of these areas is critical to getting your revenue generation system and revenue growth machine running on all cylinders.
You should consider measuring each of these areas, even if it's qualitatively, to see where you are currently good and where you need to apply additional efforts.
It's very likely that some will be solid while others will need work. Focusing on the areas that are underperforming and regularly measuring each of these areas will help you reach your goal of ongoing revenue growth.
To score each of these areas and to get your overall revenue health score, click here or on the button at the bottom of the article.
Square 2 — Building The Agency You'll LOVE!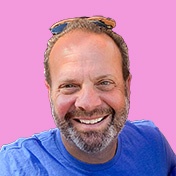 Mike Lieberman, CEO and Chief Revenue Scientist
Mike is the CEO and Chief Revenue Scientist at Square 2. He is passionate about helping people turn their ordinary businesses into businesses people talk about. For more than 25 years, Mike has been working hand-in-hand with CEOs and marketing and sales executives to help them create strategic revenue growth plans, compelling marketing strategies and remarkable sales processes that shorten the sales cycle and increase close rates.