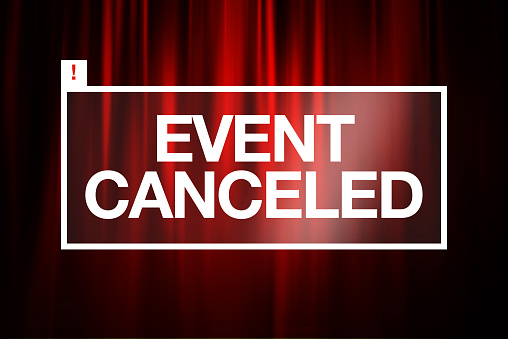 With Trade Shows, Conferences, Events And Networking Canceled, You Need To Lean Into Digital Lead Generation NOW!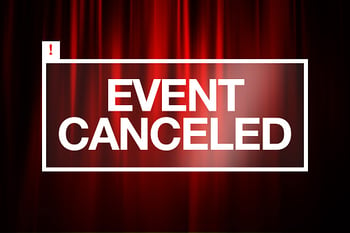 Many businesses have relied on trade shows, events and conferences for a steady stream of leads over the past 10 years, and in some cases even longer. Now that those are off the table, you have to replace those leads quickly.
I've talked to many clients and prospects over the past 30 days who are looking at shows being canceled for the remainder of 2020, and some have already seen shows canceled in 2021 as well.
April 16, 2020 – New York (CNN Business): Facebook (FB) is canceling all of its planned physical events with 50 or more people through June 2021 due to concerns about the coronavirus pandemic.
This isn't going to fix itself; you're going to have to alter your strategy accordingly.
The best approach is to proactively start looking at shifting those funds allocated to trade shows and events toward digital marketing, demand generation and lead generation programs.
Make Your Story Highly Relevant
When I ran marketing for a mid-sized software company and we had big trade shows on the horizon, we would come up with a compelling message that was specific for each show and designed to draw people into our booth.
You want to do something similar now. Even with shows off the table, it's more important than ever to have a compelling, emotional and disruptive story to tell the world.
But today, your story also has to be empathetic to what's going on in the world. You can't ignore it like the company (which I won't name) that's emailing tips for making the most of your staycation. This isn't a staycation; it's a stay-at-home order during a pandemic.
You have to balance your message between addressing the current situation and ignoring it completely.
I think the key is to be helpful. What can you do to help your customers do their jobs better, get through each day easier or assist their companies and/or customers?
Now more than ever, it can't be about you. Everything you say and do has to be designed around your customers.
Engage Attendees Where They Are Right Now
Armed with the right story, you now need to find those people who were planning on attending those shows. It won't be easy, but it's not impossible.
Those people are at home. This means they're on social media, they're on websites, they're in online communities and they're in groups of likeminded people. You just have to find those watering holes and work to share your story.
Since your story is about helping them and not selling them, you should be welcomed in with open arms. Yes, that's a subtle hint to go easy on the sales stuff. Help, don't sell. Guide, don't push. Advise, don't tell.
Some of the best places to find people are with influencers who they follow, listen to and interact with. This might mean being a guest on a podcast, writing a guest blog or sharing content for them to distribute to their audiences. Try to be creative, and make sure you're clear with those influencers around how this is going to help them.
Another place to look is the trade shows. Many times, they are connected with companies and associations.
For example, INBOUND 2020 is directly connected to HubSpot. Many of the people who would be going to INBOUND (not officially canceled yet, by the way) are also reading the HubSpot blog and attending virtual HUGs (HubSpot User Groups).
A lot of big industry trade shows in the manufacturing space are closely connected to trade organizations and associations. Those associations are open and operating even if their events are canceled. Those associations have email lists, blogs and websites that need content. This could be an opportunity to work closely with those organizations to get access to the people who attend your show.
Work Closely With Trade Show Companies
Trade show companies put on many of the shows. All they do is plan these events and make money from them. They are going to be the hardest-hit groups across the event industry.
But in here lies an opportunity. Reach out to these show companies. Connect with their managers or leaders and talk to them about getting paid access to their attendee lists. This could be last year's attendee list or this year's attendee list. It could be their entire email contact database.
They should already be thinking about how to monetize their last remaining asset. You could be the call they've been waiting for.
Once you get the list, or if they let you rent the list (let them email their list, as opposed to giving you the list), you're in business.
Now create the email campaign and associated assets that allow you to tell your story. Make sure it's not a one-and-done email campaign but one that nurtures, advises and guides your audiences over at least a two-week time frame.
Think about the campaign like you think about your trade show program. You wouldn't spring from the booth and stand in front of an attendee and say, "Would you like to buy our product today?" You shouldn't do that in the email campaign either.
Try to draw them in with a compelling story. Something they may be missing or something they didn't think about. Something you can do for them that no one else can. Something you're willing to do that no one else is doing. Something they need now but don't know where to get it or if it even exists.
Once you have their attention, offer them something that's helpful. This is where content and your website becomes very useful. Email has only one purpose — to get them back to your site.
Tip guides, checklists, short videos, infographics and podcast content are all very popular and effective. Create something unique to the trade show or the group of attendees that typically attends this show. Maybe it's industry specific or association specific. Maybe if the event was for CFOs it's role specific. The more targeted and personal, the better.
Today, there is a lot of uncertainty in most markets. Primary research that sheds light on what's going on and what people think is very popular. Consider running a survey with the attendee list and sharing the results with people who sign up to get access to the results. If you are renting the list, this give you an opportunity to harvest new contacts directly and then the right to email them directly later on.
Plan out your entire campaign execution as well as expected results. Keep working on your execution and assets until you have a positive and acceptable set of performance expectations.
Finally, make sure you have sales alignment around the follow-up. When this goes well, you'll have requests from people to speak with reps. Make sure those reps understand the entire campaign theme, story and execution mechanics, so they can respond intelligently when speaking with people from qualified companies.
Combine Forces With Noncompetitive Sponsors
Here's a slightly different approach to consider. You're not the only exhibitor who was expecting to generate leads from the canceled show or event, so consider teaming up with one or a few noncompetitive exhibitors and putting a joint offer together.
This could allow you to create bigger and more substantial offers. It could get you access to those other companies' contact lists. It could allow you to tell a bigger, more substantial story. It may turn into future joint marketing initiatives that could result in many more leads than you originally expected.
Consider joint-sponsored research, a joint webinar, a jointly published e-book or even a joint Zoom-based video series. Getting together with a likeminded partner might be the boost your marketing needs to get it over the hump and restart the lead-generating engine derailed by canceled trade shows.
Consider A Virtual Trade Show Or Trade Show Booth
Some of the trade show companies are attempting to make their shows virtual. If you've ever attended a virtual trade show (and I have over the past few years), it's an underwhelming experience.
Technology might have caught up and that experience might have improved. But the idea of milling around multiple virtual trade show booths on a virtual trade show floor leaves a lot to be desired even with the best technology.
However, creating a virtual trade show booth for your company is another idea that should be on the table and could be a core component of outreach to potential attendees you were expecting to meet with this year.
Instead of attempting to engage them with content, invite them to join you at your virtual trade show booth. For example, the booth could be open from 8 a.m. to 11 a.m. on Monday, Wednesday and Friday, and from 2 p.m. to 5 p.m. on Tuesday and Thursday.
The booth could offer the ability to schedule a meeting with one of your sales reps via a simple meeting scheduler link. The booth could have an ask us anything feature using a basic chat tool so attendees can chat with reps during those hours.
The booth could host video and graphics specific to your audience. You could have a variety of content offers inside the booth, including the opportunity to sign up for a prize drawing or downloadable content.
Booth offers and graphics can be swapped out daily based on performance. And best of all, you can finally have that big, beautiful booth you could never afford.
Here is an example of a virtual trade show booth mockup we did for a prospect recently: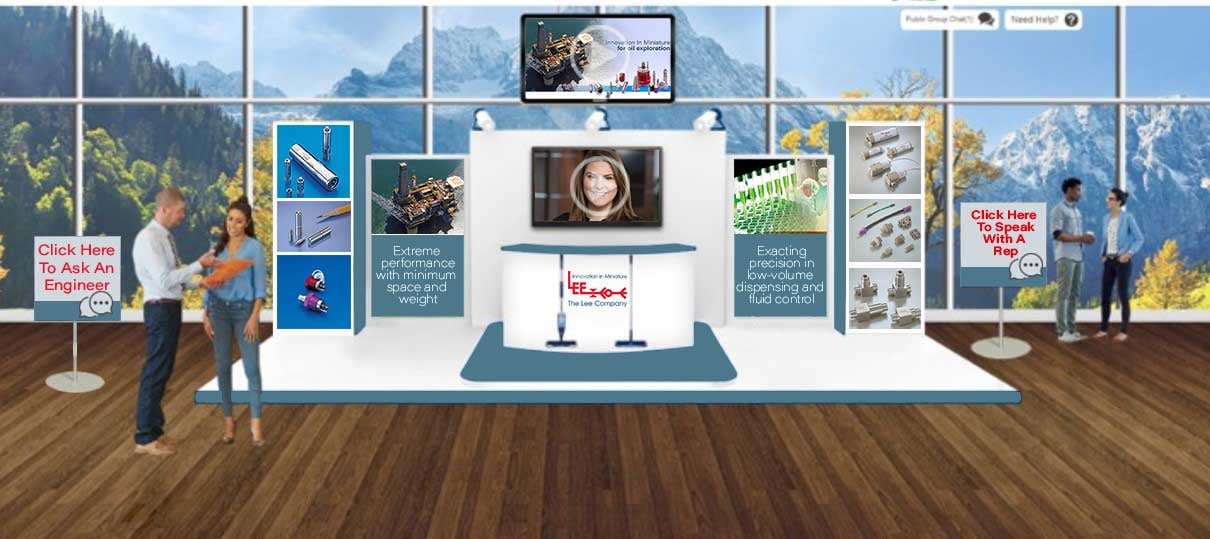 Reallocate A Percentage Of Trade Show Budget To Digital Lead Generation Tactics
Finally, there is money in the budget for digital lead generation. Prior to last month, you had hundreds of thousands of dollars allocated to your trade show budget and program. With all that off the table, you can divert a small percentage of that budget to drive leads with digital marketing campaigns.
These campaigns are typically easier to measure return on investment (ROI) from than most trade shows and events. These campaigns also typically produce results faster than trade shows do, and if you design the nurture associated with a digital campaign, you never have to worry about following up with leads like you do after sales reps return from trade shows.
All in all, you might find you can get away with fewer shows in the future, which means cost savings and additional lead generation. That sounds like a win-win to me and something that any CFO or CEO would quickly sign off on.
Square 2 — Building The Agency You'll LOVE!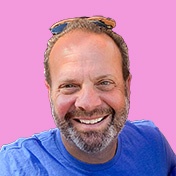 Mike Lieberman, CEO and Chief Revenue Scientist
Mike is the CEO and Chief Revenue Scientist at Square 2. He is passionate about helping people turn their ordinary businesses into businesses people talk about. For more than 25 years, Mike has been working hand-in-hand with CEOs and marketing and sales executives to help them create strategic revenue growth plans, compelling marketing strategies and remarkable sales processes that shorten the sales cycle and increase close rates.