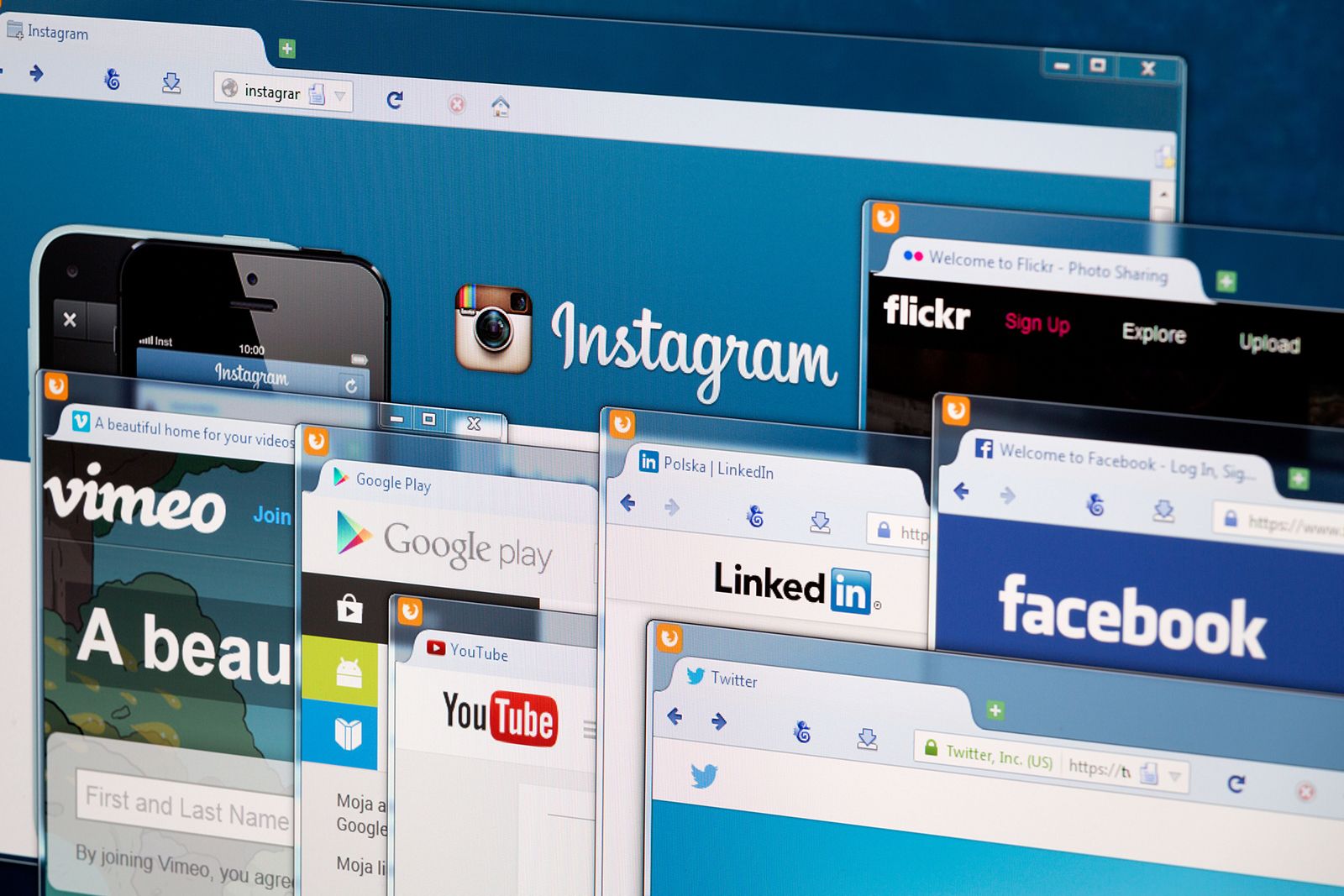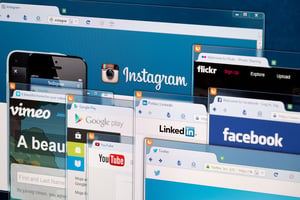 The social media marketing landscape is always evolving. In order to stay relevant and competitive, you need to stay up to date with the latest social trends.
As companies in all industries need a strong social media strategy to stay afloat, changes in this area impact businesses both small and large.
What's the current state of social media marketing, and what can you expect for the future? Here are five facts that will help you navigate this rapidly changing world.
1. 79% of Internet Users Are on Facebook
Where does your target audience hang out online?
Nearly everyone today has at least one social media account. But depending on your prospects' demographics and industry, they'll be more active on certain networks. As part of your inbound marketing strategy, you need to decide what social media platforms to focus on.
Since every social media platform is different, it's a good idea to post different content on the different platforms you use. For example, infographics work well on Pinterest, while company news performs better on LinkedIn.
It's important to note that Facebook remains the platform with the most daily active users. In fact, 79% of internet users are on Facebook. Besides Facebook, the other three major platforms are Instagram, Twitter, and Pinterest.
Facebook is great for lead generation as you can create targeted ads to specific audiences. It's also a good platform for building relationships, allowing you to show the human side of your business.
2. Live Streaming Dominates the Landscape
Video marketing isn't going anywhere. It's becoming increasingly important every year. In fact, 73% of B2B marketers say video positively impacts ROI. Audiences love "how-to" tutorials, testimonials, demos, news videos, and more.
A major trend you need to know about for 2018 is live streaming.
Live streaming is available on most social media platforms including YouTube, Facebook, Instagram, and Twitter. More and more businesses are discovering the benefits of live videos; they help brands reach audiences on an unprecedented scale and boost sales. Live videos generate 600% more Facebook interactions!
By engaging viewers in an immediate and authentic way, live videos help your audience feel more connected to your brand.
3. 71% of Businesses Use Instagram
There are currently over 800 million active monthly Instagram users, and many experts believe this number could reach a billion this year. The network is quickly growing, with more and more businesses getting on board. The percentage of companies on Instagram nearly doubled from 2016, when just 48% of businesses used the platform!
When creating an Instagram marketing strategy, you need to set clear goals. Consider what exactly you want to accomplish. Many companies use Instagram to showcase their products or services, build brand awareness, increase brand loyalty, and share company news.
The platform works well since it allows you to promote your brand in an authentic way without directly selling to your audience. To be successful, remember to keep your Instagram content visually appealing and aligned with your brand.
4. Paid Advertising Is Key
There are two types of social media marketing: organic and paid. Organic social media refers to all engagement that takes place without paid promotion. Engagement through paid social, on the other hand, is influenced by the dollars you spend.
While developing an organic strategy is important, companies can't afford to neglect paid social. It's an effective and essential way to boost your brand. Organic Facebook posts only reach about 2% of your followers. And Facebook says organic reach is eventually expected to reach zero. Fewer Facebook interactions mean fewer leads and customers.
The reality is Facebook has evolved into more of a paid marketing platform. To reach your audience, companies must supplement their organic efforts with paid advertising.
5. Brands Rely on Social Media Listening Tools
Ninety-six percent of people who talk about your brand online do not follow you. What does this mean for your business?
It means you need to start listening.
Social listening is the practice of tracking conversations to understand what people are saying about your business and industry online. Social listening tools help you create more engaging content and improve your customer experience. They help you find out whether people are discussing your brand on social media platforms, on online forums, and through blog comments.
When you know what people are saying about you and your competitors, you can take better care of your customers and boost your brand image.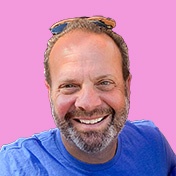 Mike Lieberman, CEO and Chief Revenue Scientist
Mike is the CEO and Chief Revenue Scientist at Square 2. He is passionate about helping people turn their ordinary businesses into businesses people talk about. For more than 25 years, Mike has been working hand-in-hand with CEOs and marketing and sales executives to help them create strategic revenue growth plans, compelling marketing strategies and remarkable sales processes that shorten the sales cycle and increase close rates.